Supercar Sunday
It's an American institution! Madonna's gonna be there! There's a zip line! However much the hype, I just can't get into Superbowl Sunday. I'll tell you what I CAN get into– SuperCAR Sunday.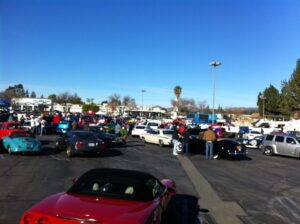 This fantastic thing happens every Sunday, in the Macy's parking lot in Woodland Hills. Sure it sounds completely unsexy, but unlike a lot of the other So Cal automotive gatherings (Mini dudes in Malibu, Vespa Emos in Canoga Park and Ferrari guys in Bev Hills), this one's really chill. Literally people just roll up, pop their hoods and hang out. Sounds boring, right? But this is LA, baby! You never know who/what's gonna show up. This week there was a row of about 6 impeccable AC Cobras (not kits), a bunch of Porsche 356s and enough American classics that even your bible-pounding-flag-wearing-Obama-hating-grandpa will have a good time.
Here were some of my faves: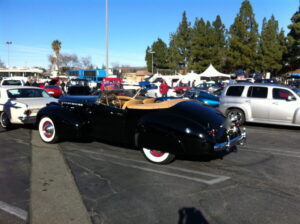 The High Roller
The high school Guido who grew up to be a stud.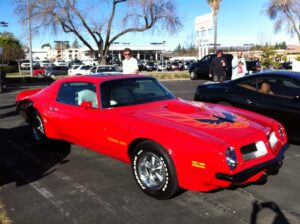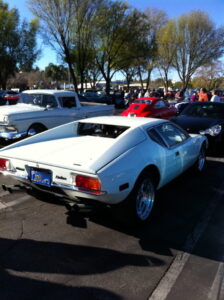 The Italian-American panther that Elvis shot. (I know, it's a random reference. The Pantera was a dog but I still love it)
There's even a midget in a blue Tesla: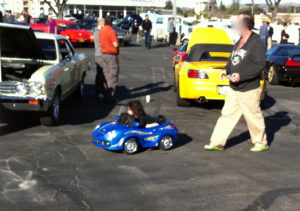 Just when I'm getting used to the automotive eye candy before me, the skies part and there it is..proof that Jesus loves cars more than football: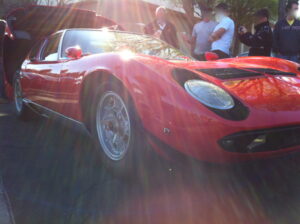 The Lamborghini Miura. Freakin' delicious. I haven't seen one in about 10 years and I live in LA. Maybe you, dear reader, would like a moment to let it really sink in.
(moment of silence)
Yeah, I know. My heart's racing too. Here's another, because I'm a giver: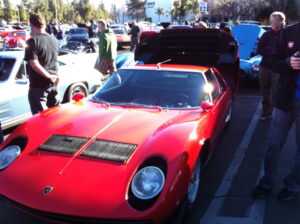 Thanks for reading. You can now go back to your cold Dominos, Velveeta dip and farting neighbor in his sweatpants. Go (whoever is playing)!