Test Drive Tuesday: 2017 Impreza Impressions
People often ask me to recommend a car that is AWD, safe, small & cost effective. You know who you are… This has never been an easy question for me to answer. But it got me thinking, 'How Impressed Could An Impreza Driver Get If An Impreza Driver Was Impressed?'
So I drove one. Now, I don't have to tell you that people love their Subarus.  The Outback, the Forester, that XV? People adore them. I'm Subaru fan because: 1) we both love wagons, 2) we both believe in manuals & 3) we both love gays.  Oh and their cars are badass– whether you're a mom looking to have a family car that can handle snow, a few kids and two dogs or you're Travis Pastrana looking to win the 100 Acre Wood. But what if you're younger and not quite ready for the crossover segment & you want something a little smaller and maybe, just maybe, even a sedan (gasp!).  This is where the Impreza comes in: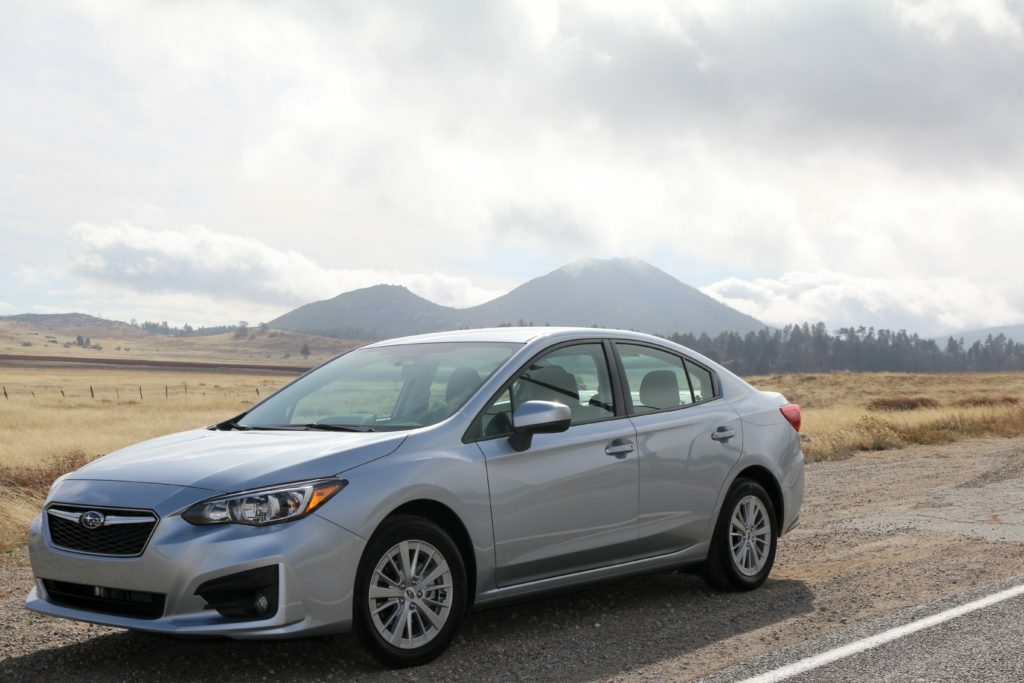 The 2017 Subaru Impreza is missing a few things people normally associate with the Impreza of Xmas past: there's no crazy-toned paint job, there's no wing off the trunk and no hood intake. That's because a few years ago, Subaru separated the WRX from the Impreza. So this isn't your older brother's performance car. This is the car that you bring the baby home from the hospital in. Ya dig?
After driving both the sedan and the sport hatch, here are a few of my really strong Imprezions (yeah I went there, deal with it):
*Fuel Efficiency: standard AWD yet… 38 mpg hwy & 28 mpg city. This is easily blows the Audi A3 out of the water.
*Safety: automatic braking (even in reverse!), adaptive cruise control (I've used a few and this one was solid), blind spot detection & lane departure warning.
*Technology: Apple CarPlay (cuz it's the best, trust me) & Android Auto
*Entertainment: Premium Harmon Kardon sound system (because Subaru audio traditionally blows)
*The Doozy: It's is available in a manual transmission!
As you can see from my shots above, it's available in a 4-door and a 5-door option.  I think the styling on the 5 door option is particularly cool: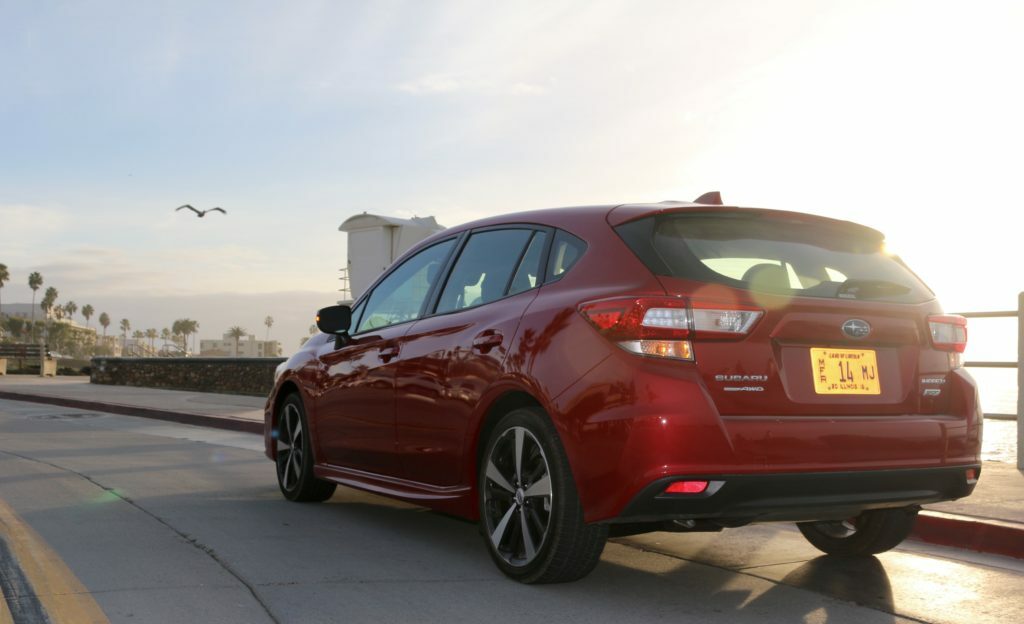 A few things you may already know, but certainly don't want to forget:
*the Impreza is a IIHS top Safety Pick
*when you upgrade to some of the technological safety features I mention above (auto braking, etc) this makes it a Safety Pick+, which is rare & awesome
*it feels solid, like a …well.. a Subaru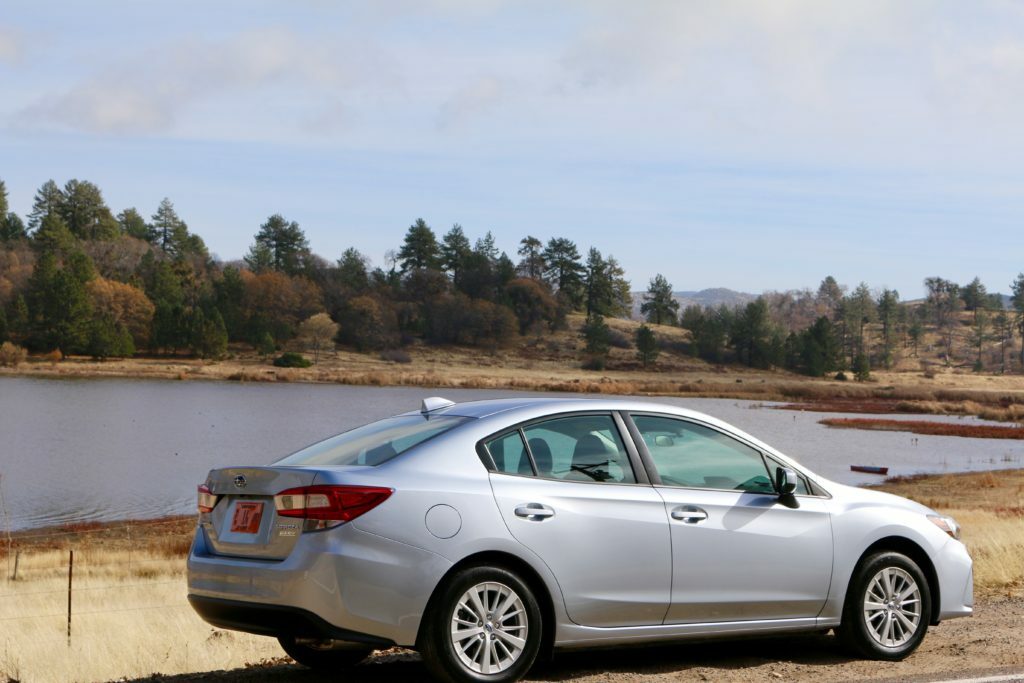 Here are a few things I'm pretty sure you don't know:
*this car is Made In America!
*the body roll on the 2017 Impreza is improved by 50% over the last model (I drove it through canyons all day and I can testify)
*this car starts at $18,395 and to trick it out with a manual, sport & five door, it lands around $23k
Now, for those of you that say "But I can get an X, with most of that stuff for Y", I respond, "Yes, you probably can." But if "most of that stuff" excludes the technological safety features that are in this car, I implore you to reconsider. This is what is really exciting about cars these days, it's actually possible to get beautifully engineered safety without buying a fancy ride. The Subaru Impreza is a great example– a lot of car, with a lot of features, for not a lot of cash. God Bless America!