I'm feeling kinda fancy today because I just got back from an all-female event where I got to drive 14 cars in 2 days and be in the company of some of the best auto writers in the country.  Clearly they didn't vet me well enough before they sent the invite, but whatever, I'll take it. It was Heels & Wheels 2015 and it was fab.
We started the day listening to Dodge Chief Engineer, Alison Rahm talk about her babies (yeah, her last name sounds like 'Ram' and that really IS this Dodge lady's real name), which was really exciting. Except I was so distracted by the glow of the two Scat Packs behind her that I may have missed the point: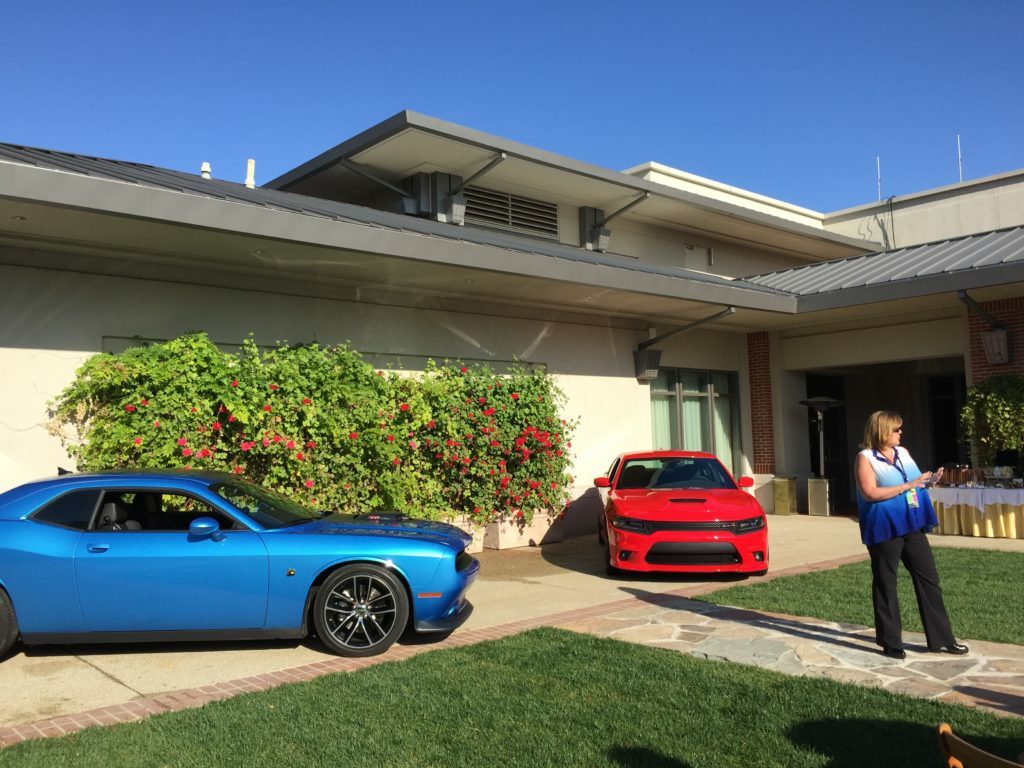 As you can imagine, for a car slut like me, getting to drive so many cars in two days was terribly exciting. And incredibly stressful.  Apparently I'm not the only one that's got the Jaguar F Type on her test drive wish list. Once they let us loose to drive, it was like a scene from a Filene's Basement wedding sale, you've never seen women claw at each other so hard to get behind the wheel.  Luckily, I nailed the Charger without any bloodshed.
We had to team up with another writer and my pal, Holly Reich and I decided we were the pair to beat. What I didn't realize when picking Holly was that I was gonna spend every shot sucking in my stomach (Pilates, apparently, is the answer). Arg!  But the good news was that Holly is an experienced car chic and up for anything.  So I showed this New Yorker some of my favorite spots to burn rubber.
(the view of me, the Dodge Charger R/T Scat Pack from the Malibu Creek Equestrian Center, don't miss the awful house from 'The Bachelor' in the background)
Then we took out the Challenger.  I thought the Charger was fun, but then if you put a hood intake in my line of vision I'm yours forever.  Plus the roar of the HEMI V-8 was like Barry White whispering in my ear.  Did I mention 485 bhp?  Yeah, that's 0-60 like a Porsche Cayman S but with much bigger balls. I'm just sayin'.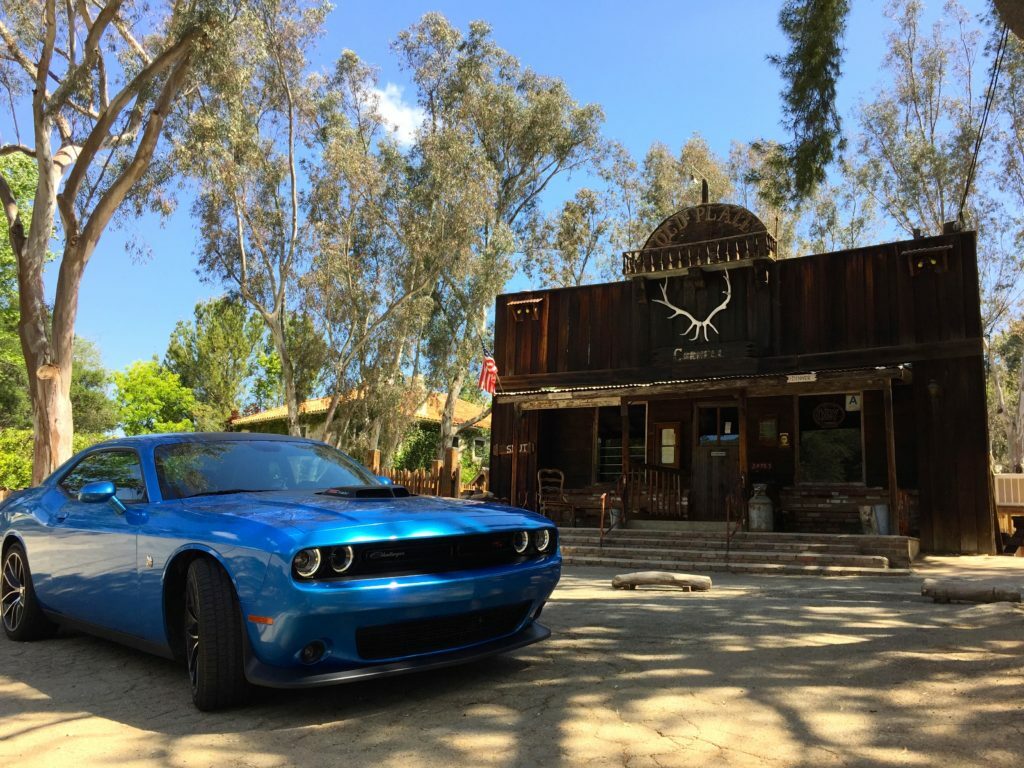 (My boyfriend the Challenger 392 HEMI Scat Pack Shaker in front of the best Malibu restaurant you've never heard of, The Old Place.)
Next came the VW Golf Sportwagen (you know I love the Golf), which is less sexy than her stick shift little brother, but probably the best affordable wagon out there although the back seats were way nicer than what my brats deserve.  We even squeezed three bitches' junk in the trunk: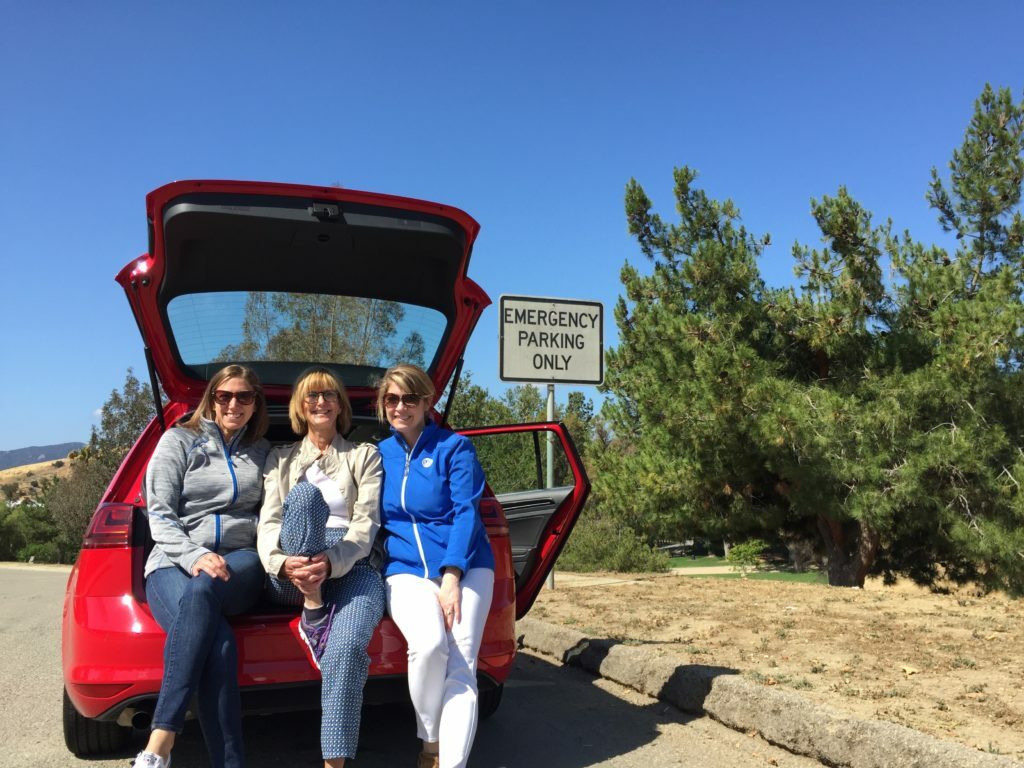 Holly told me I was gonna love the GMC Canyon and I said 'Yeah right, clearly you don't know me very well." But apparently she does, even down to the appropriate pit stop: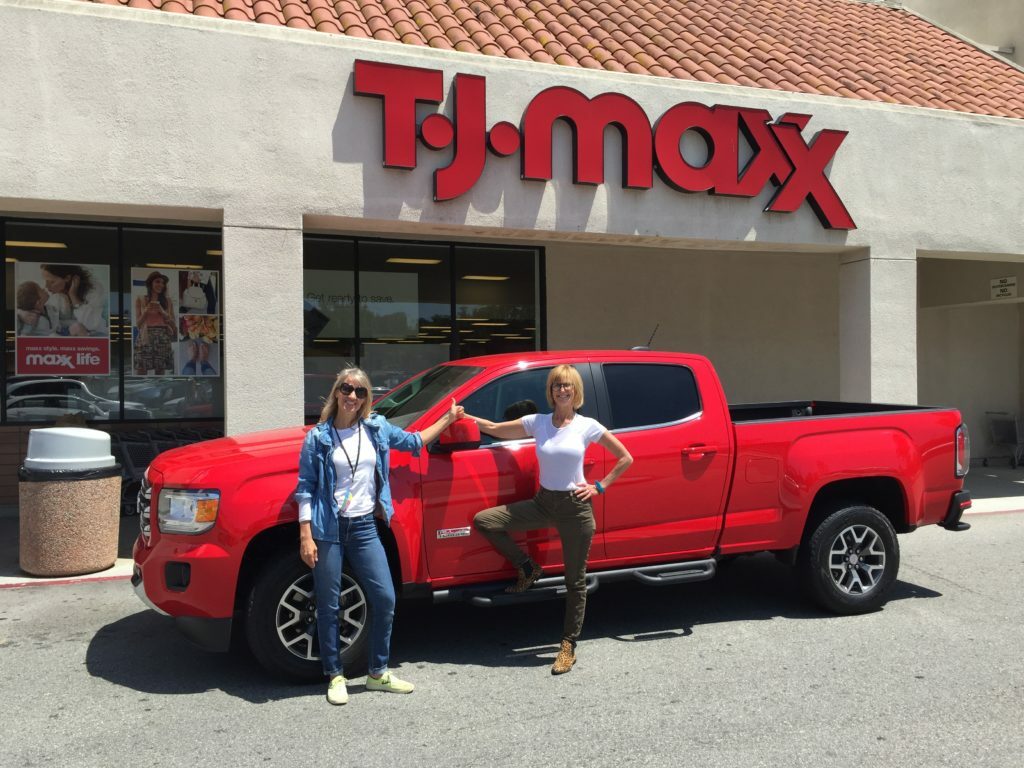 My favorite ride of the day was the Lexus RC-F.  That's a little rocket ship.  But unlike a lot of high performance sport coupes, it doesn't chomp at the bit when you're stuck in traffic or wanna just chill out. Poor Holly may have popped a few Dramamine, but she was a great sport as I showed her where the cops hide on Mulholland: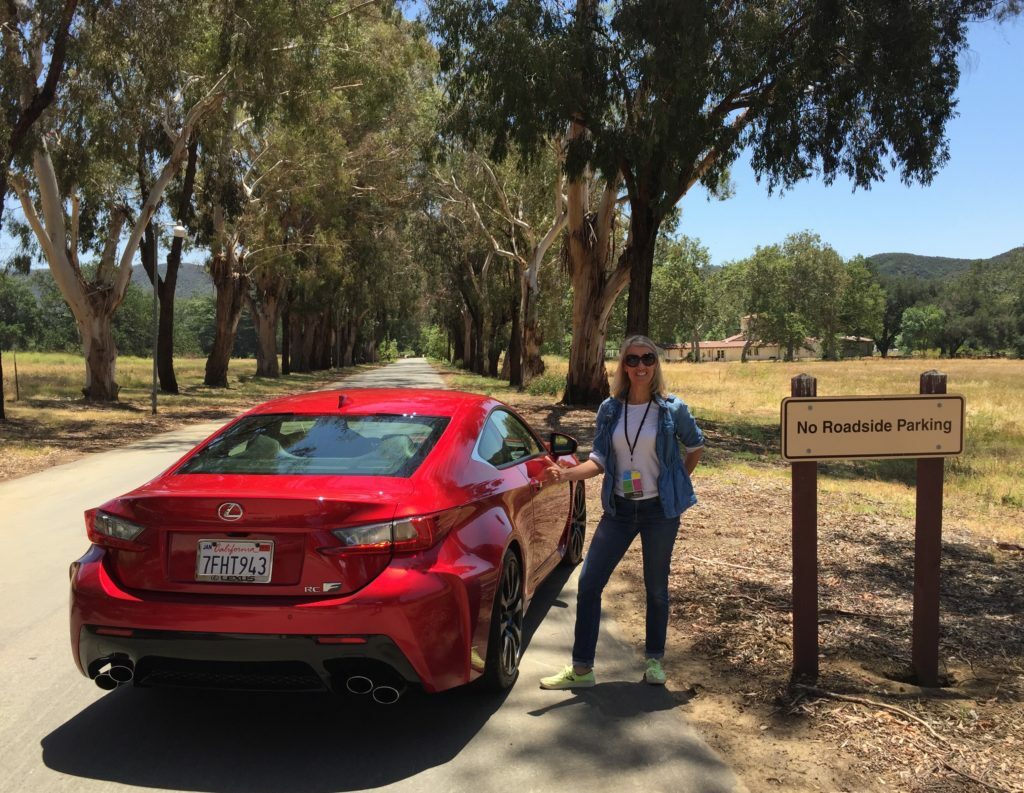 We ended the day with the car that Holly has always deserved.  The Jaguar F type is a real beauty and according to Holly, "a real gentlewoman's car."  And she was right, so I let her drive… most of the time: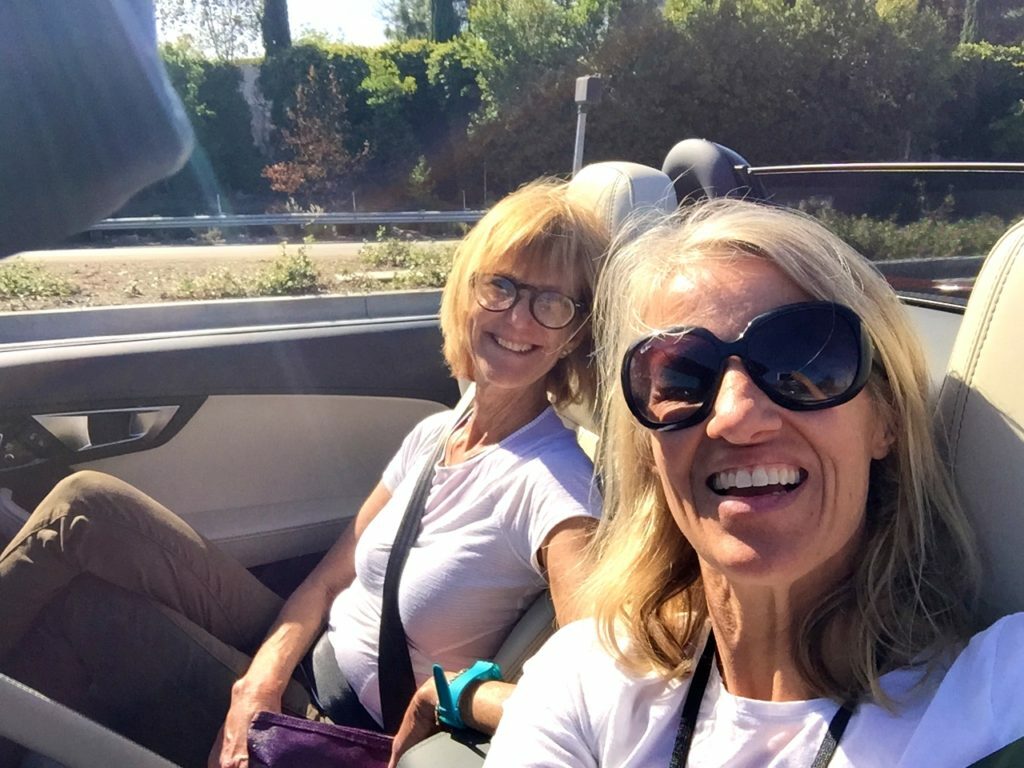 Hooray for Heels And Wheels!