The best part of my day yesterday was when my husband tried to mansplain to me that the off-road race I've been following for the past week is called the Rebel Rally.
"It's Rebelle." I said.
"No, it's Rebel." he told me.
"It's Rebelle," I finally retorted. "Because it's all women, jackass!"
"Oh," he said. "Well, then, why aren't you there?"
Good question. I'll get to that later. First, let me tell YOU about the Rebelle Rally.
This is not only a 2,000 km off-road race in the California and Nevada deserts. But each competitor is required to complete the event without using their cellular device, GPS or any other computer aid. We're talking about using paper maps, compasses, the stars, and shit. This is no joke. Did I mention all competitors are women?
I'm proud to say that many of the women who competed are not just badass, but they are also people that I am proud to call my friends. Let's start with:
LYN WOODWARD (team Wild Grace)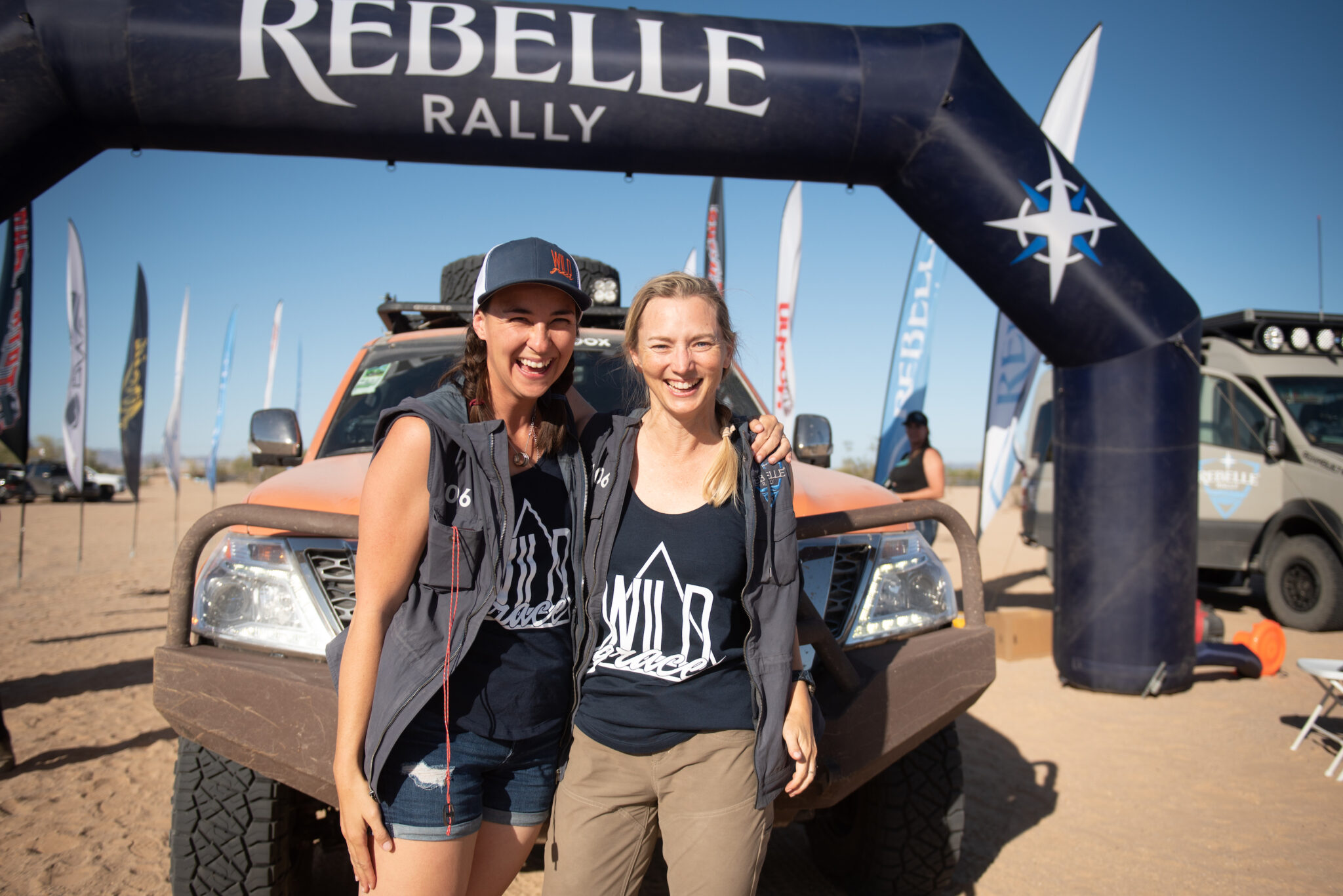 Sponsored by Nissan and driving the new Nissan Frontier, team Wild Grace has competed in all five Rebelle Rallies. This year, Lyn was the driver and Sedona Blinson was the navigator. Though I don't know Sedona personally, I'm sure she's a rockstar. Lyn is a killer journalist, a true car enthusiast, part of the team at KBB and all around badass mama. These fine ladies finished 4th overall this year, hell yeah!
EMME HALL
If you ever want to sit next to someone at a dinner and laugh so hard that you snort Diet Dr. Pepper out of your nose, I'd like to recommend Emme Hall. An editor at CNET's Roadshow, Emme not only reports on cars but she's raced the Baja 100, the Rallye Aicha des Gazelles in Morocco, and won the Rebelle twice. Last year, she and her navigator, Rebecca Donaghe raced the Rebelle in the Rolls Royce Cullinan, and won the crossover class. Not to be outdone, this year these women raced in the all electric Rivian R1T.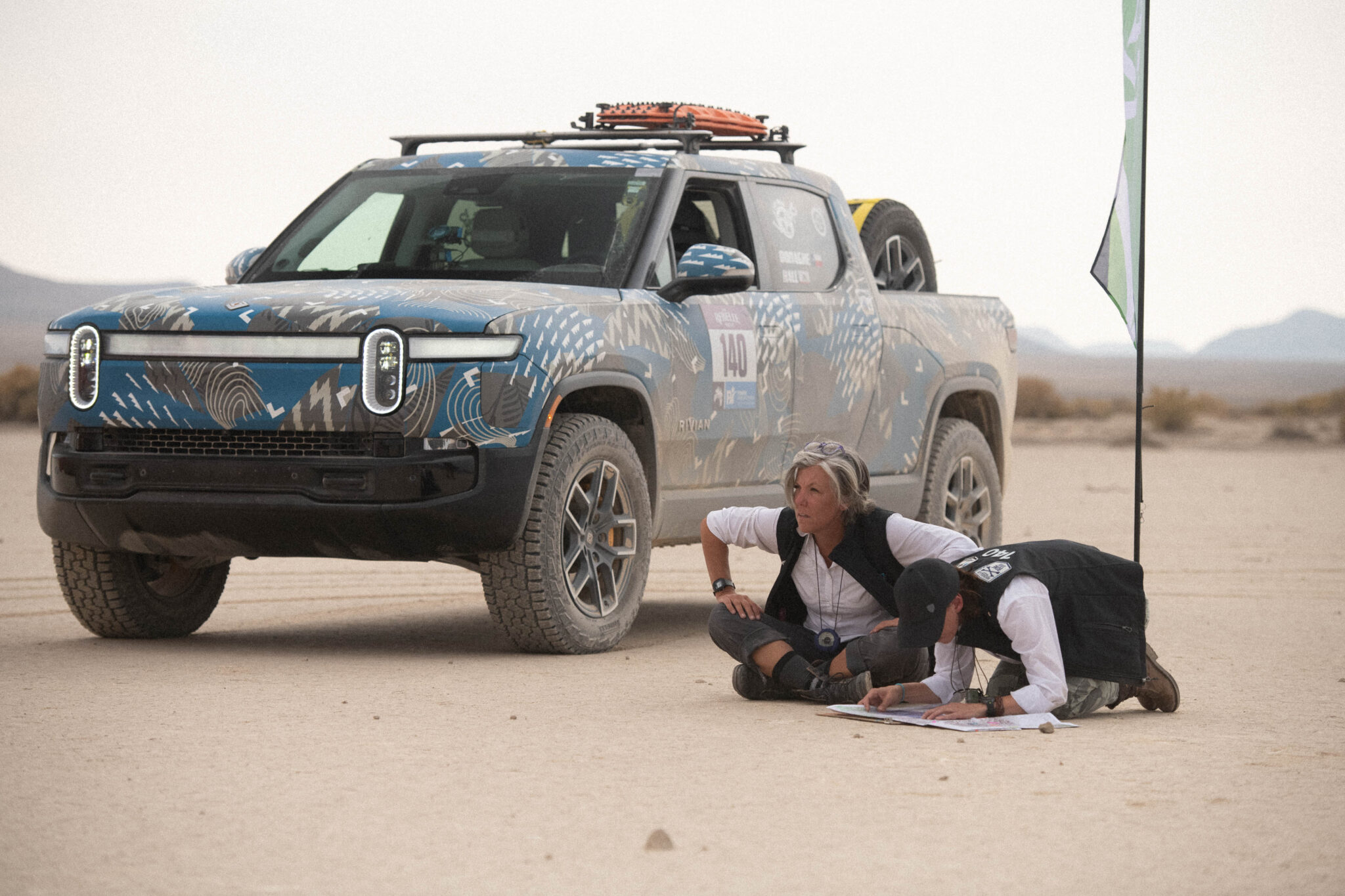 NENA BARLOW
I think we both knew that I would mention Nena here. She's the go-to off road woman for the industry. Period. If you want to design an off-road course, you call Nena. Want someone to instruct people with humor and respect, call Nena. Want someone to kick your ass off-road, you get the picture. Read Nena's Badass Women profile here.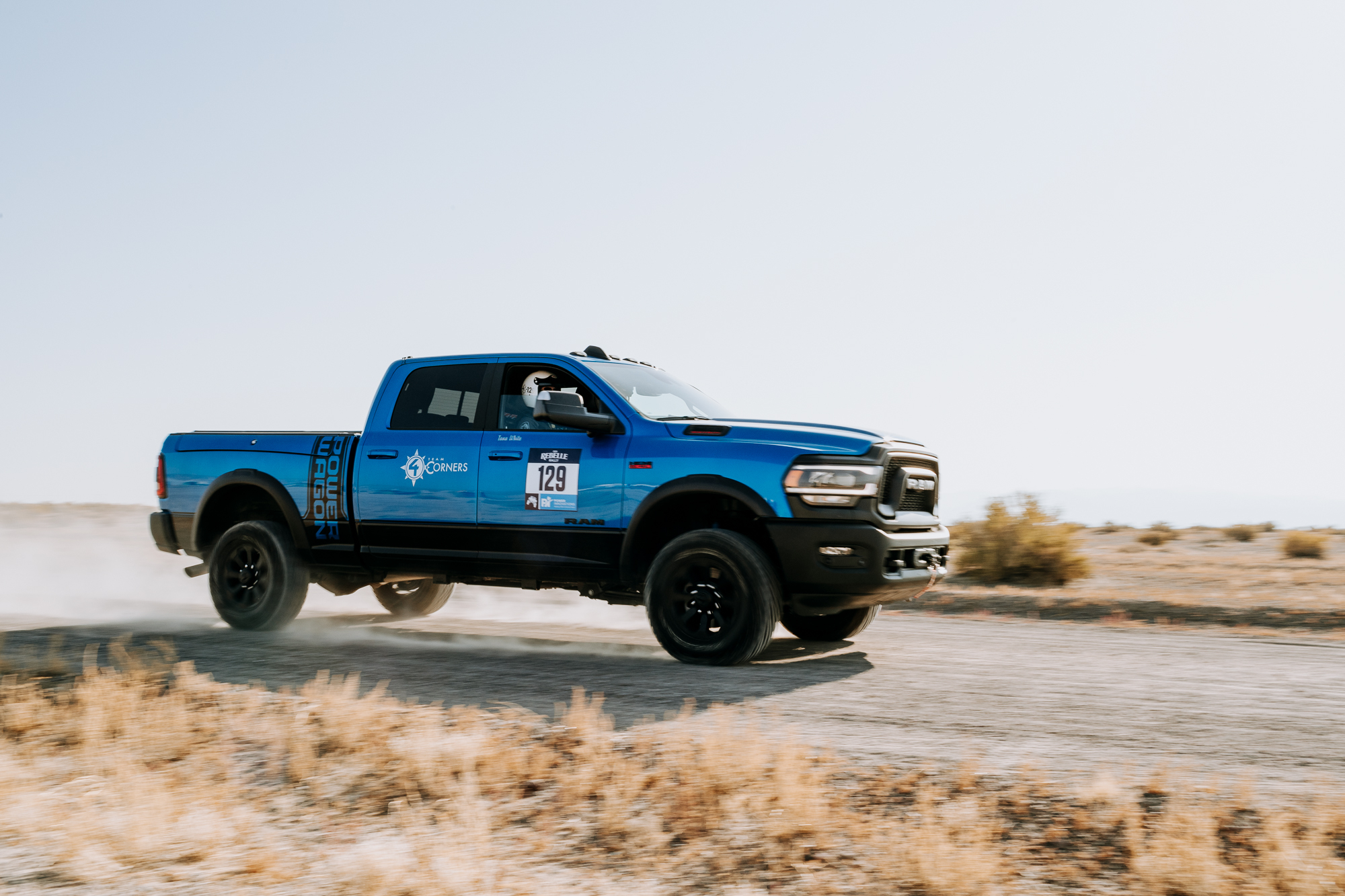 This year, Nena competed in the 2020 RAM Power Wagon.
And last, but very hardly least.
NICOLE WAKELIN & ALICE CHASE
Now if you were to imagine the type of women who compete in the Rebelle, you probably picture women who off-road regularly, like Emme and Nena. But what you don't picture is a woman whose Twitter bio includes "good hair". Social media guru Alice Chase put down her cell phone and bellied up to the Rebelle this year, like a boss. In an even smarter move, Alice teamed up with writer for the Boston Globe and self-professed Star Wars aficionado, Nicole Wakelin.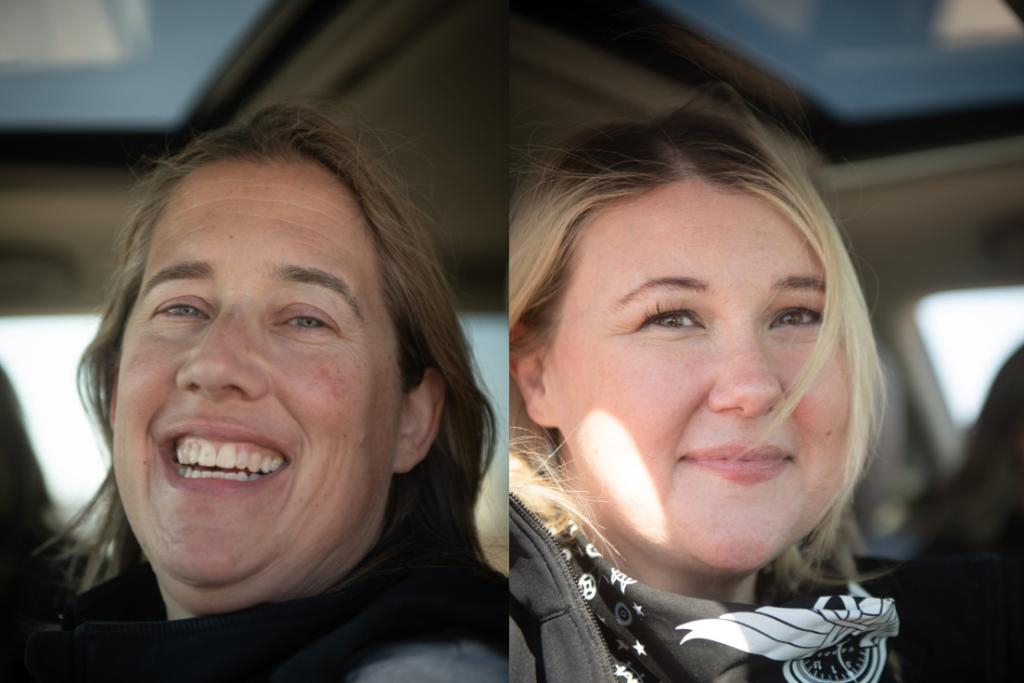 They competed in the blazing new 2020 Infiniti QX80 and, from all reports, none of Alice's hair was damaged in the race.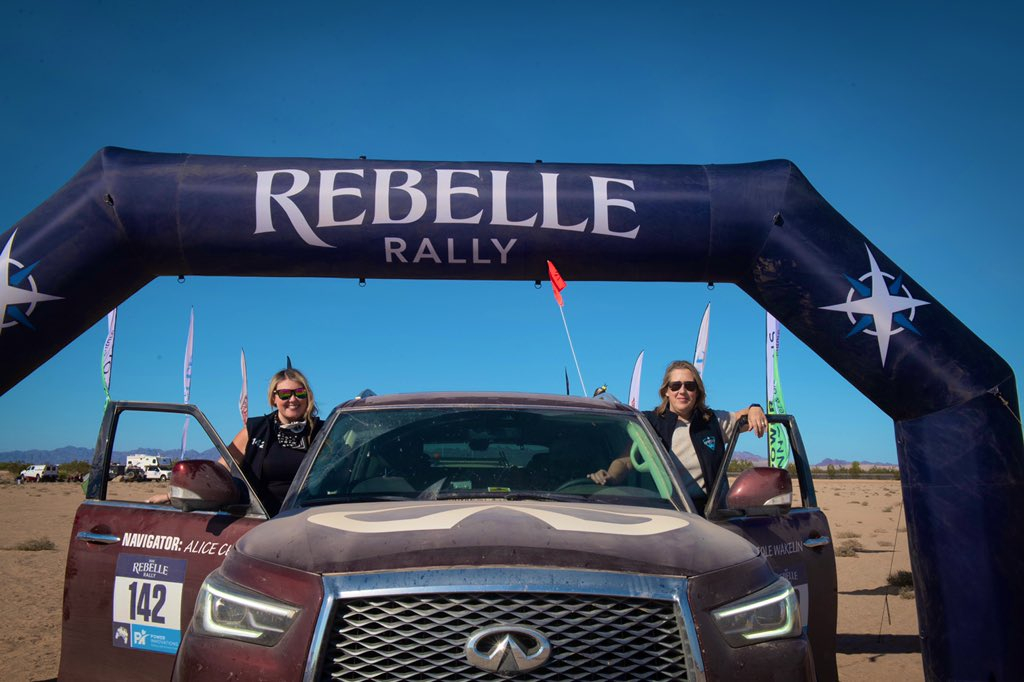 But seriously, these women! This race is the definition of badass.
And big props to the brave souls who organized this event and also the automakers, after-market suppliers and media outlets who support this. It used to be just a "nice thing to do", but now, with the world where it is, it is just the type of thing we have to do.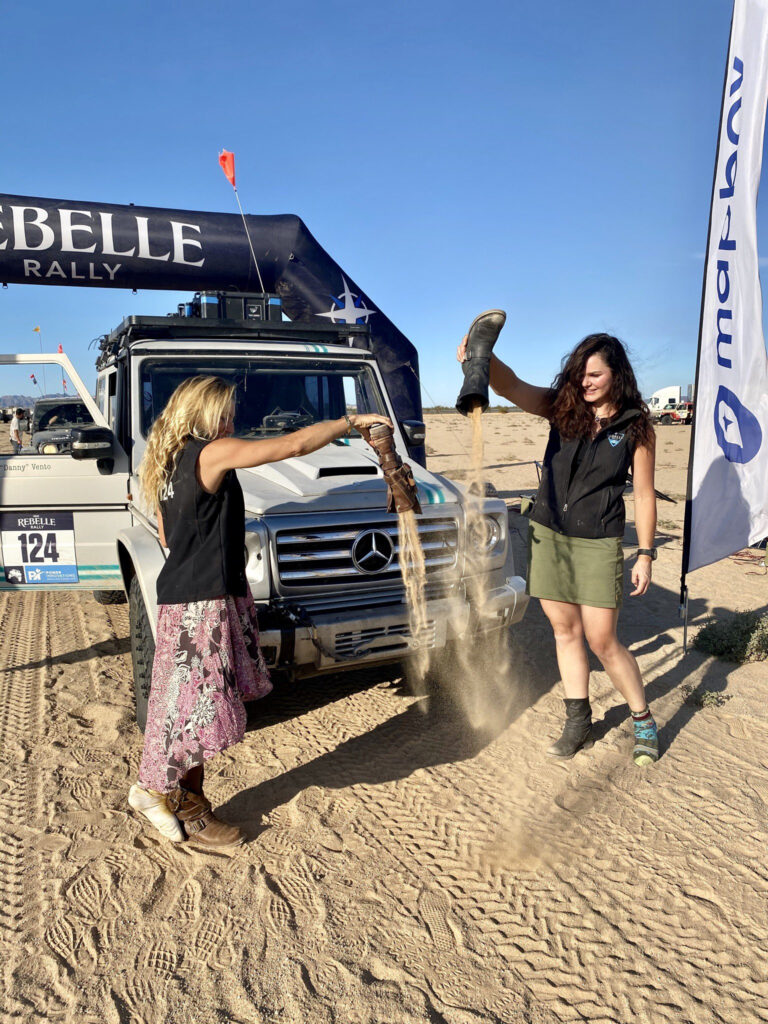 I hope that next year finds us watching more women of color and maybe, just maybe one of these days, I'll gather enough of my own mojo to compete.