One of my favorite douchebag moves is the guy who plasters with their crappy car with various "racing" stickers. To me, it's pretty much the same as wearing a padded push up bra: it may work as bait, but isn't your catch going to realize pretty quickly that it was only false advertising? Like this one:
I don't care how car-illeterate you are, no one is dumb enough to think this beater has anything to do with Toyota racing. But it's so ridiculous, I can't even call you a douchebag.
Same for Beetle dude. Yup this is a Beetle: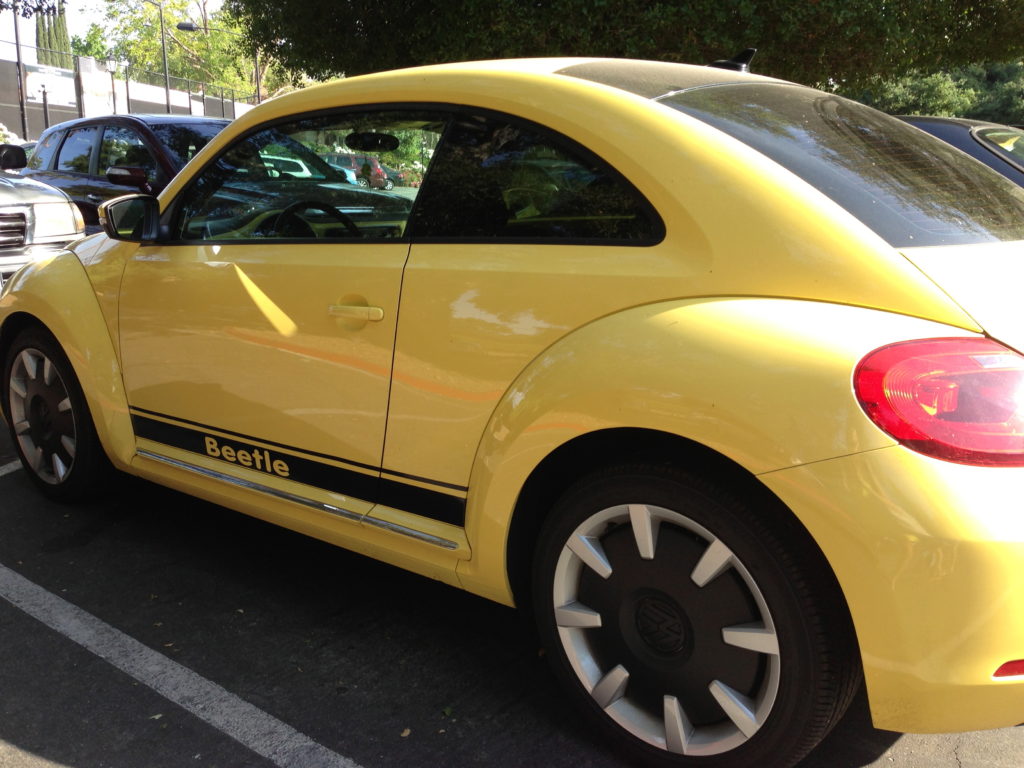 Congratulations! No amount of yellow paint can make that thing fun over 45mph.
When it's particularly douchey, is when you're not even respectful of authenticity: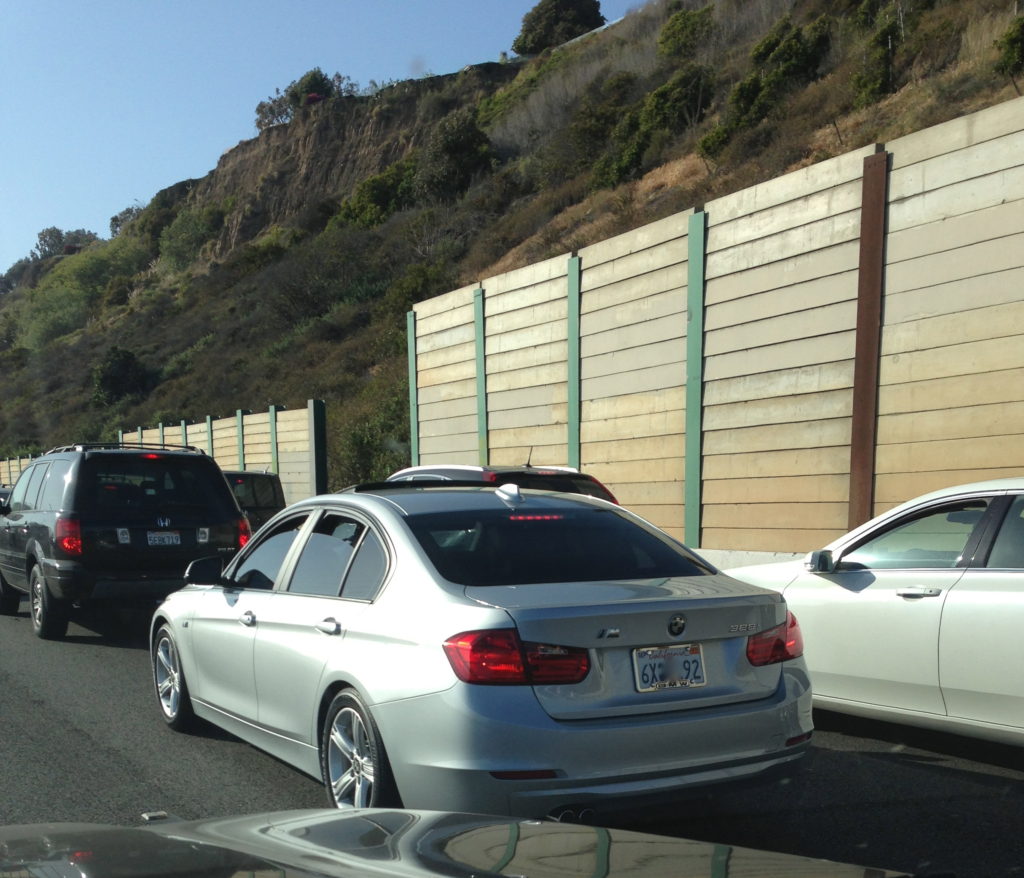 What's funny is that the M is less than two feet from the real model number. To ease the pain, I like to envision a bitchy teenager begging her stepfather for an M3 and him saying "Sure Brittney", rolling his eyes and then slapping the M emblem on the 328 as she drives, blissfully unaware, from Beverly Hills BMW. Does that make me a bad person? Whatever.
You know who's a really bad person? Any douchebag who adorns their Prius with Ferrari stickers. So maybe you're a tree-hugging, environmentally-responsible douchebag, but you're a douchebag nonetheless.
The only time false advertising makes you a Dude is when you're the kind of guy that puts a 911 Porsche engine in a VW bus. Because there's nothing cooler than doing bong hits behind tinted glass while you're buddy gets you to Burning Man an hour ahead of the other douchebags: