Full disclosure– I'm a HUGE matte black fan.  I like a mean car, a growler, a real BAD machine ("not bad meaning bad but bad meaning good"– thank you, Rev. Run).  And with matte black, a mean car just looks meaner.  Case in point, the Lamborghini Aventador (this could be Nera edition, I can't tell it was going too fast!)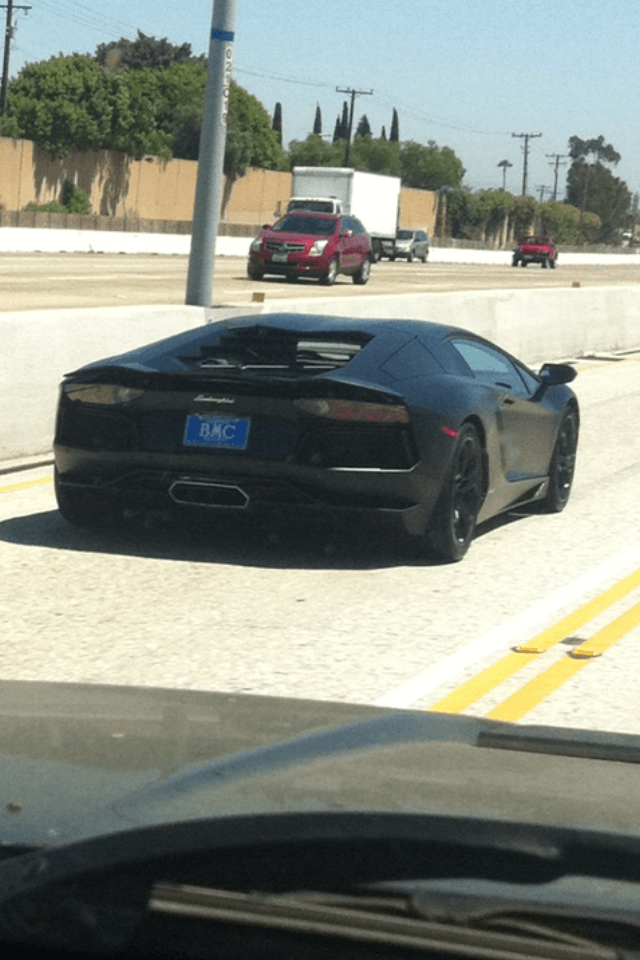 Even the sometimes anemic Z4 look slightly evil with a bit of the bar-b-q flavor:
And with a muscle car, it's a no brainer: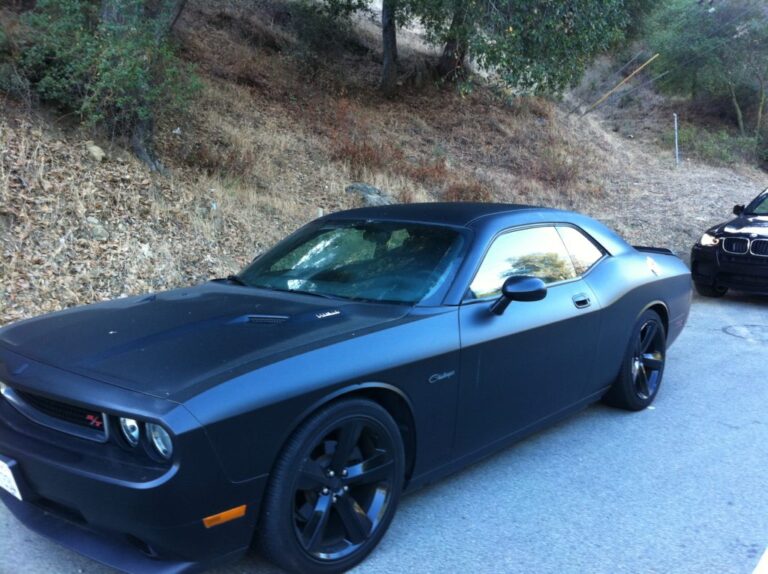 I even saw a Matte WHITE x5 in West Hollywood a few weeks ago that made me stop, pull over and walk around it several times to be sure I wasn't seeing things. It looks spectacular!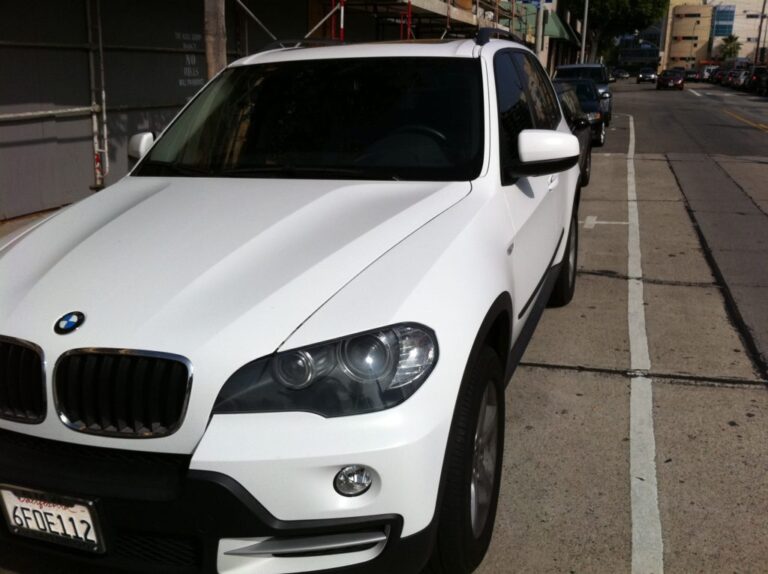 So just when I'm about to declare that not a matte black Douchebag is to be found in LA County, I meet this loser at the intersection of Robertson and Burton Way.
If you're familiar with this intersection, you know, it's an extraordinary example of bad urban planning. The lights are in the wrong place, the timing is terrible and the road is far too wide.  But when you toss in a stretch limo during rush hour (which in LA is anytime), your douchebag meter starts buzzing loud!  And this paint job was so bad that it looked like some rich a**hole handed a spray can to his chauffeur James and commanded "have it done by the time you pick me up at 2!"  as he jumped out and headed out to have lunch at the Ivy. Yuk.
That's ok. Unlike NY, we Angelinos aren't big on towncars or Limos. They're mostly for quinceaneras, weddings or tourists who want to feel important. So go ahead, be a douchebag in your matte black limo–there are enough dudes out there keeping it real!