I have this really impossible friend.  For privacy's sake, let's call her "Facebook."
On the one hand, she's always there for me with an inspirational quote, a note from an old friend or a mesmerizing cat video. On the other hand, she can be a braggy, condescending pain in the ass that makes me feel like my life blows.  But last week, my friend Facebook did an amazing thing– she sold a car.  No really! People say she has no idea how to make money. I think they're wrong.
"Hey Motorhead Mama! How d'ya like the Kia Soul?" was the message, courtesy of my friend/foe Facebook.  It was being asked for Abi, someone I knew from high school but hadn't talked to in 25 years.  I told Abi that I've never driven it, but I know plenty of car people who have. So I reached out to them (they know Facebook too) and asked what they thought.  They all said that they'd recommended the Soul.
Then, Abi asked all of her friends that know Facebook too. Long story short, it ended like this: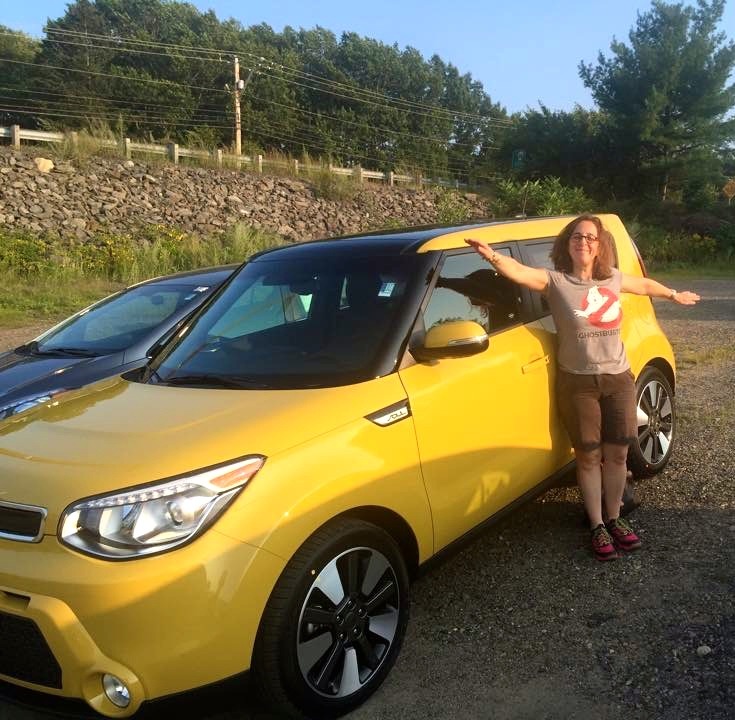 No Car & Driver, no Edmunds.com, no gear head message boards, just friends talking to friends– turns out that car education is like sex education, only your friends will tell you the real story.
But, what's really cool is Abi's choice of car color.  Bright yellow! In my opinion, that color is normally reserved for late model Lamborghini owners because they can either afford the speeding tickets and/or outrun the cops.  However, Abi chose this color for an entirely different reason. She was almost killed by a yellow jacket.
Turns out Abi, who is a physician, found out through a simple sting that she has Mast Cell Activation Disorder.  She experienced anaphylaxis after the sting and then went to her doc who diagnosed her as being allergic to wasps, so much so that she was advised to stay indoors during peak season.  But Abi is a smart, tenacious woman, so she dug a little deeper. She found that what in fact she was suffering from wasn't just an allergy but this Mast Cell Activation Disorder (please read the link). Most importantly, it can be treated!
The treatment isn't pretty or fun.  So when the going gets tough, Abi tells herself "BEE STRONG."  Throughout this long and arduous journey, this has been her mantra.  She is so committed and inspired that when she saw this car in honeybee yellow, she knew it would be hers. She has named her new Soul "Honey" and "BEE STRONG" custom plates are on their way: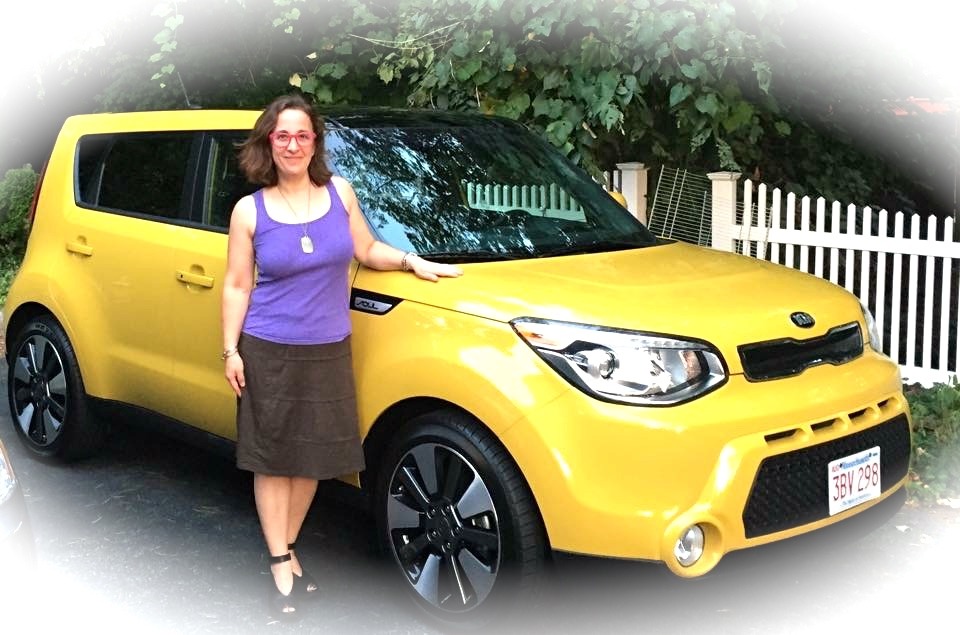 Now, thanks to her hard work and dedication, she isn't held captive by flying yellow things.  She is flying around in her own yellow ride and she is thriving.  Way to go Abi!  Being connected to you and your story makes me glad I haven't bailed on our friend Facebook.
(PS– she bought the car from Portsmouth Kia. This is her sales guy Derek who Abi recommends)