1

min read
The other day at the Calabasas car wash, while trolling for car candy, I was rendered speechless when this Douchebag drove up: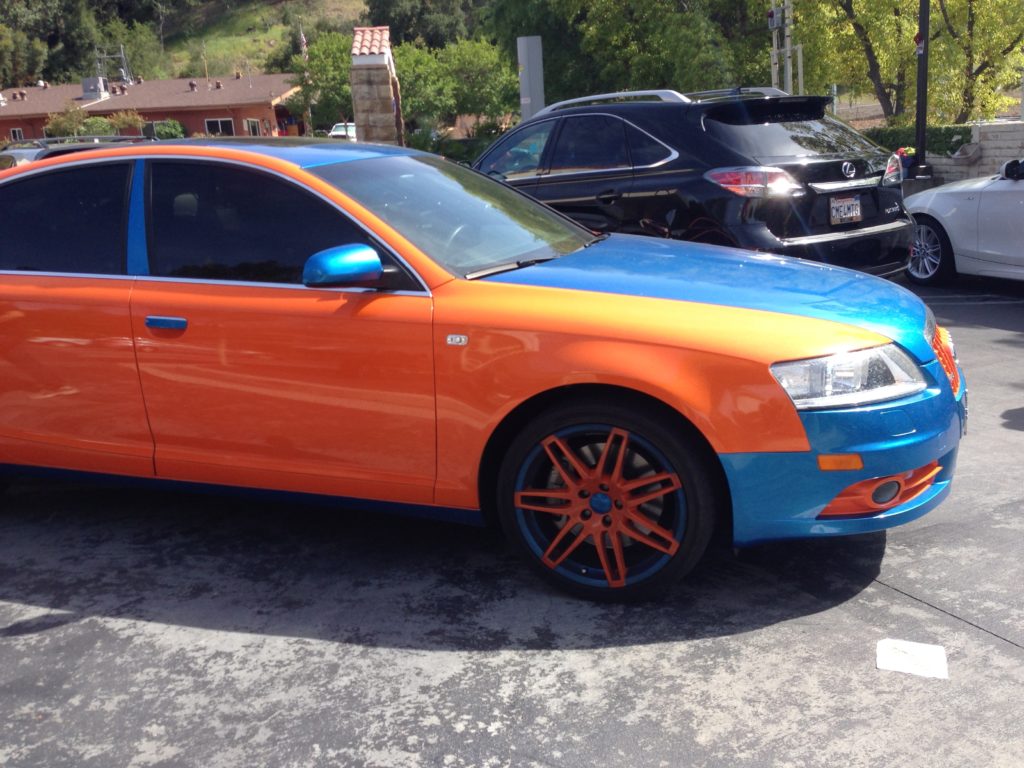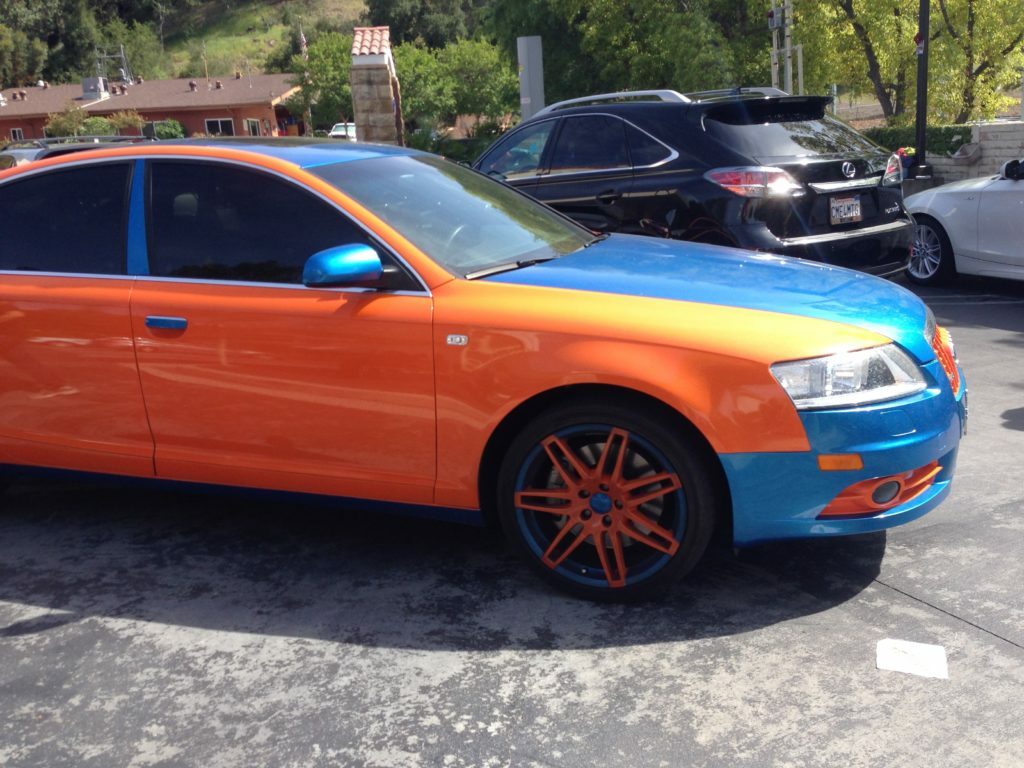 The man sitting next to me, was far less tongue tied, "Blech…that's the ugliest car I've ever seen!"  And, although this car is, without question, incredibly ugly, I wasn't sure he was entirely accurate.  In fact, it's NOT the ugliest car I've ever seen (see Dear Car & Driver, My 10 Are Uglier) but, more accurately, it IS one of the biggest d-bag moves I've ever seen & believe me, around these parts, the competition is fierce.
Let's review the (hypothetical) facts.
Step One: Buy A Nice Car (an Audi A6, for example)
Step Two: Find two incredibly obnoxious colors.  They could represent your favorite sports team, your family heritage or your preferred global carrier delivery service, for instance.
Step Three: Get your paint on: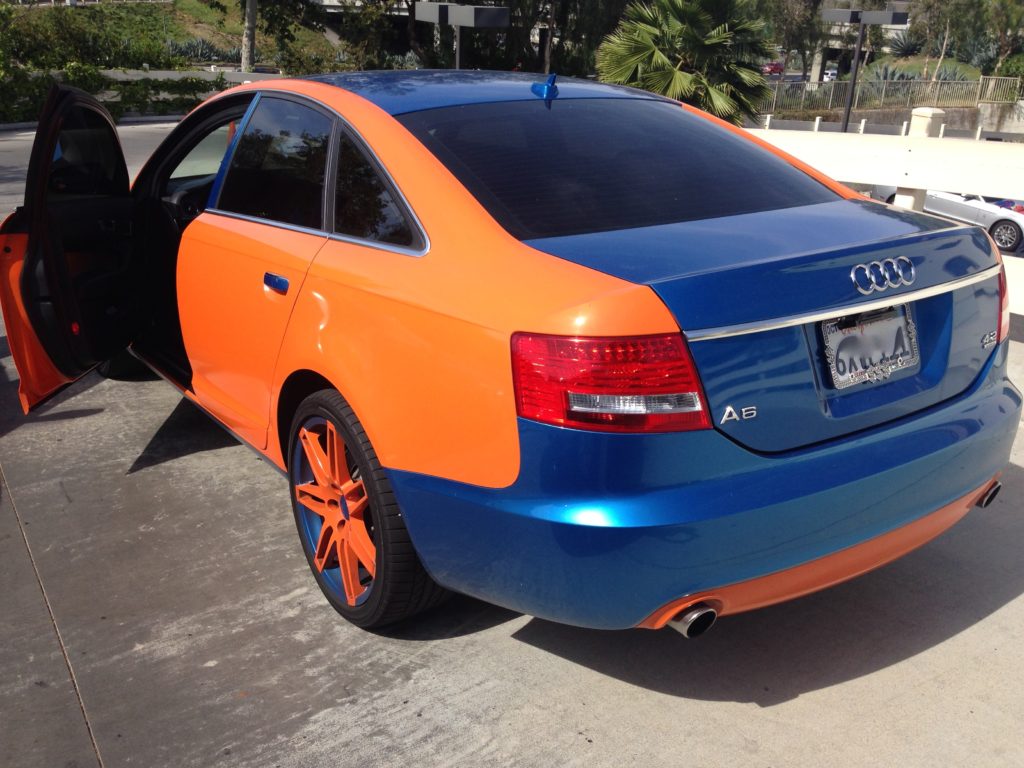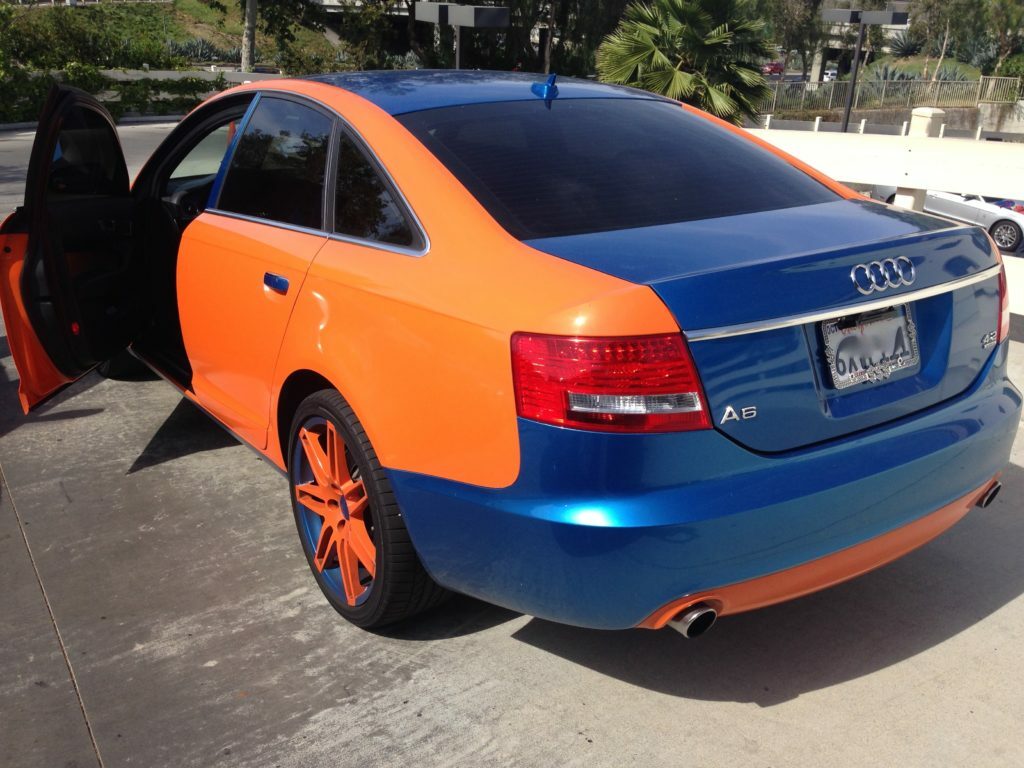 Don't forget the wheels!  And while you're in there, spend a few extra bucks and make sure they tape off the insides too,  you don't want to lose an opportunity to use more of that beautiful blue.
Step Four: Now that you're good and painted, don't stop there!  Find a license plate holder that says something meaningful, something poignant like… "I Like Cash."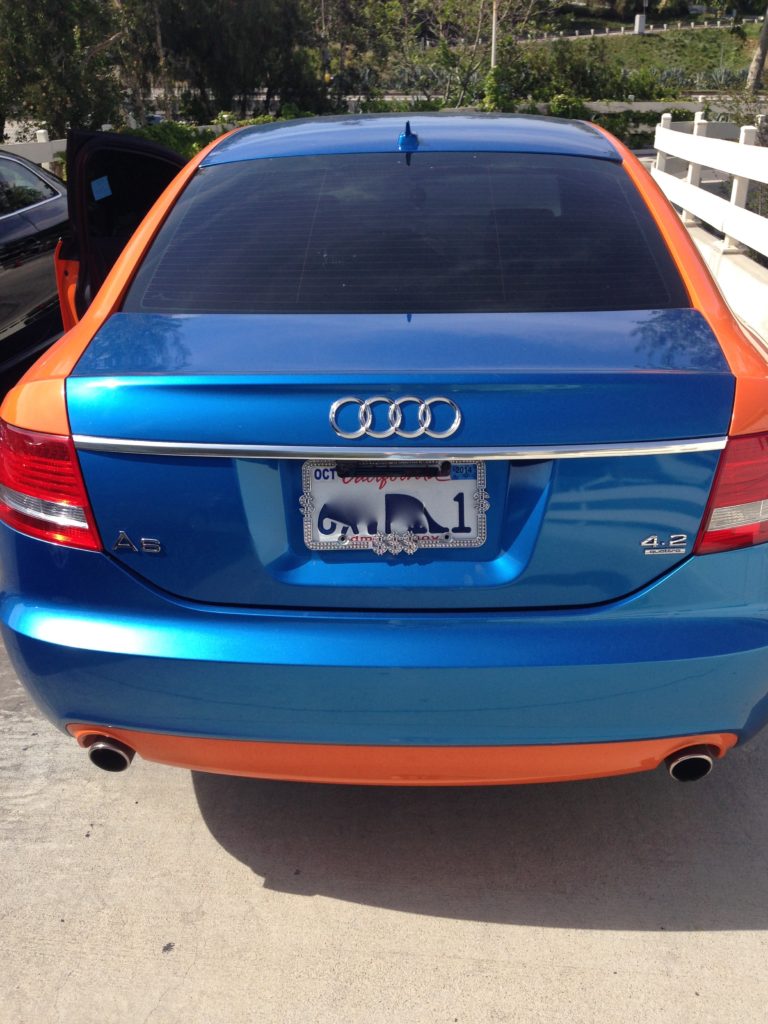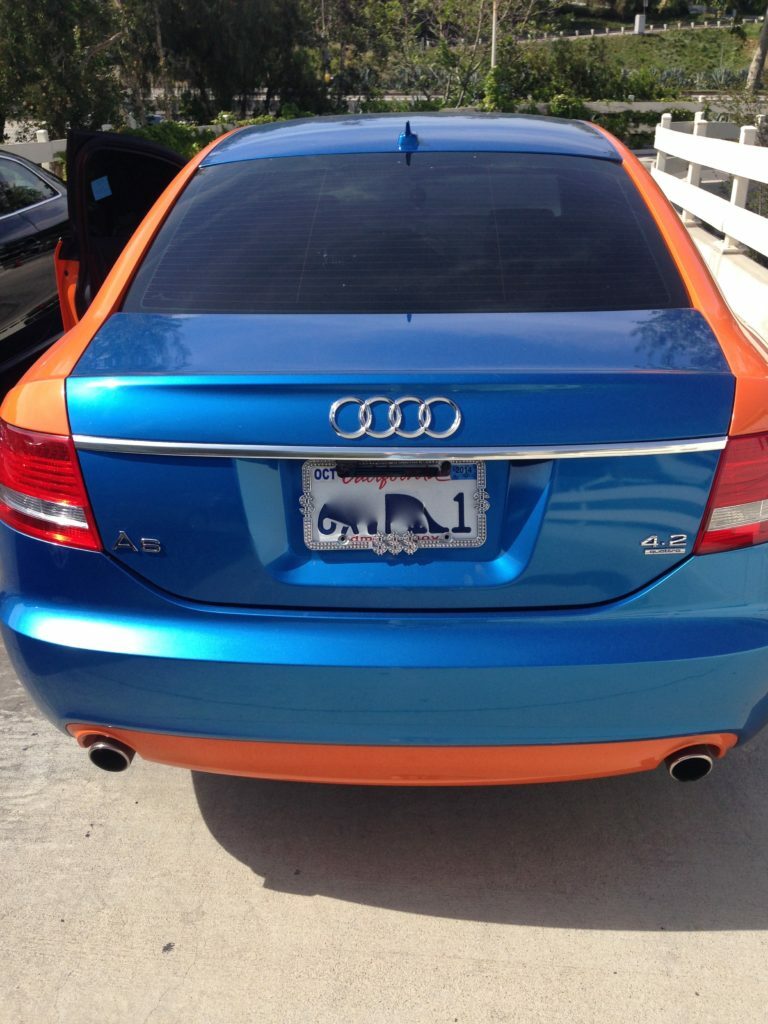 Perfect.  I think you're almost ready for the cherry on top.
Step Five: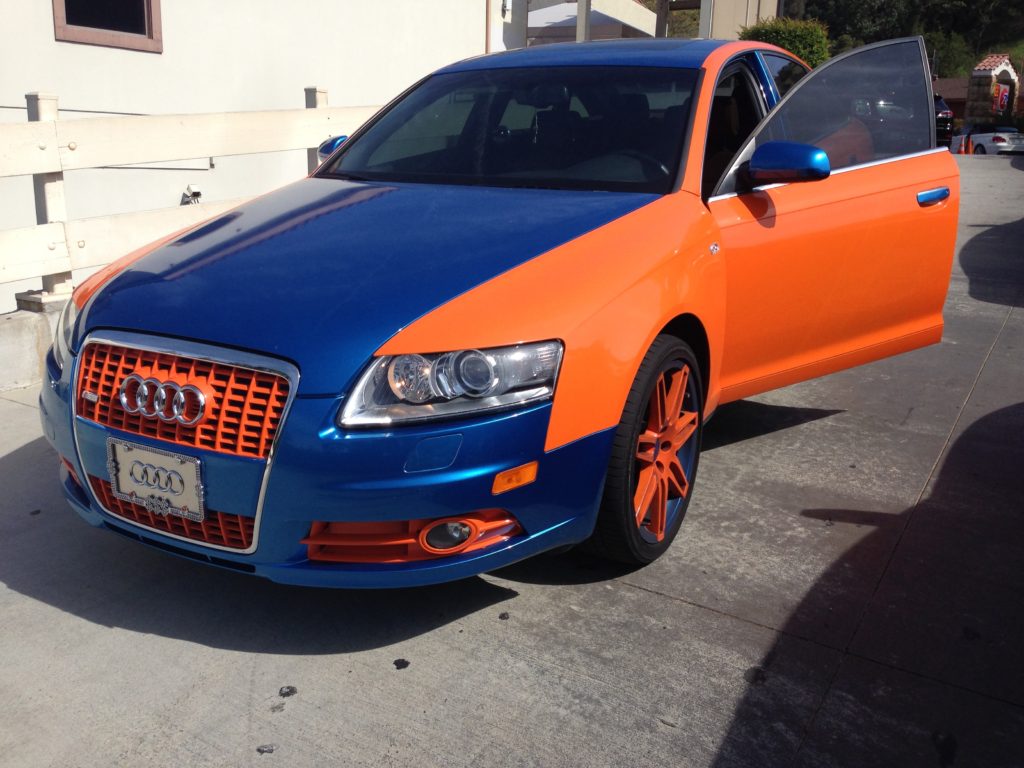 For your front plate, grab another one of those rhinestone license plate holders. You know, the one with the public service announcement? Yeah, good.  And inside I want you to put a cryptic message, one that's so abstract that you couldn't find anywhere else on that car (especially six inches above). Make sure it's chrome! That's right.  Perfect.
Congratulations, you are now an official douchebag.