I recently drove both the Genesis G70 and the Genesis G80, which sound very similar but just plain aren't. One's probably right for you. And the other is perfect for your mom. Let's break it down.
Genesis G70 For You
So the G70 is Genesis' entry sedan, with a friendly price tag to match at $37,775. I drove the Sport Prestige model which, after all of its options, ends up being just over $50k. If you're thinking, "that's a lot of money for a brand I've never heard of" you're both absolutely right and terribly wrong.
Even if you don't know Genesis very well, you know Hyundai. You know, the one that wins all of the awards such as North American Car of the Year 2022 (Elantra), Kelley Blue Book Best buy (Santa Fe), and Best Initial Quality by JD Power (overall brand). Well, Genesis is their luxury brand.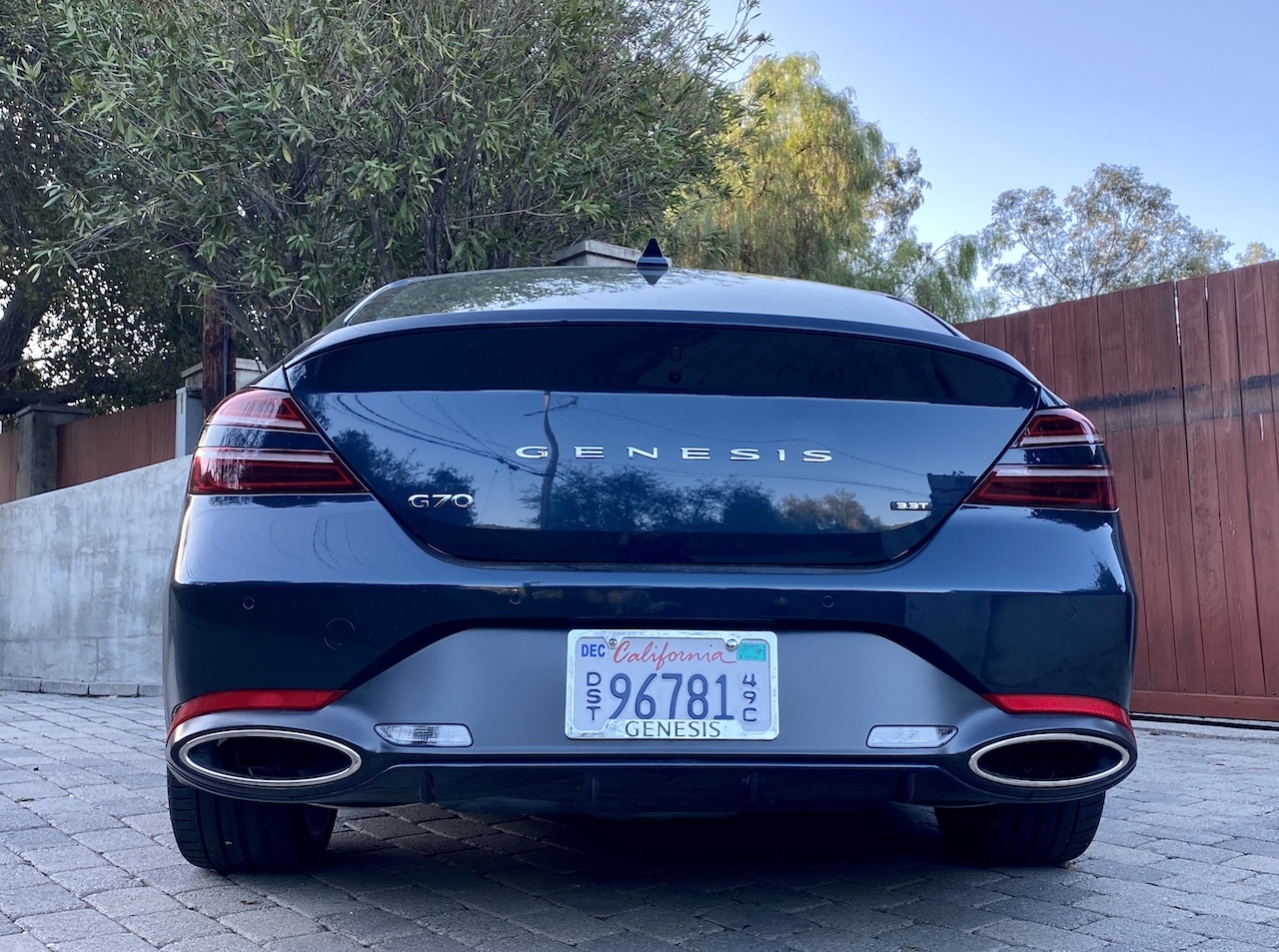 As the smallest of its sedans, the G70 is also naturally the sportiest. Powered by a 3.3L turbocharged V6, the G70 is heaps of fun. With an output of 365hp and 376 lb-ft of torque, the G70 earns its Sport title thanks to the MacPherson suspension and drive modes that allow you to take this thing from tame to a tiger!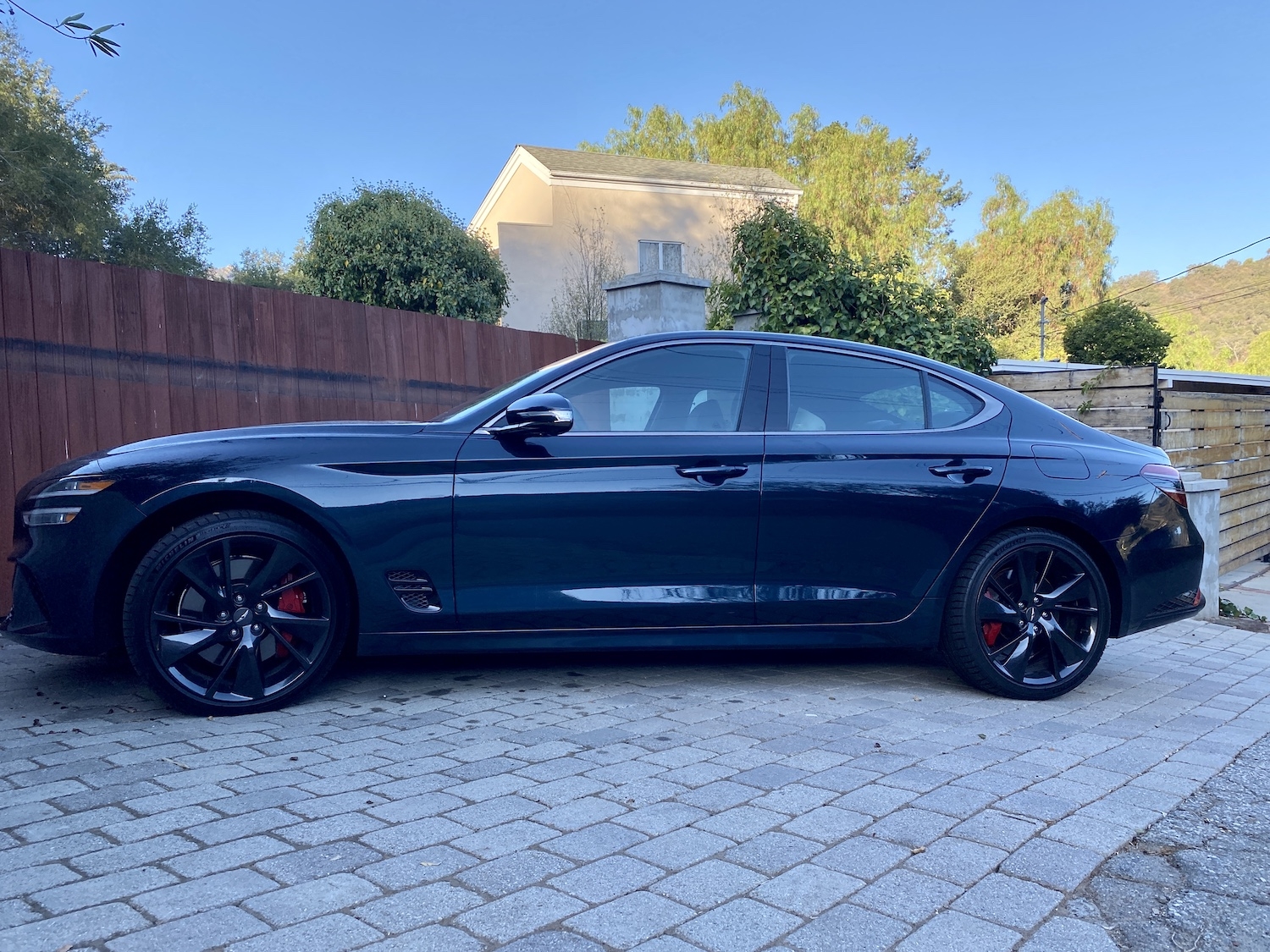 The technology is also really well executed in the G70. With loads of driver assistance that is anything but obtrusive, you'll be happy to let it help you out. Its infotainment is also well laid out with a great balance of screens and buttons. That may sound elementary, but just try to drive a car that's all touchscreen or worse, all buttons, and then we'll talk.
The mileage is nothing to write home about at a combined 21mpg, but for a sedan that flirts with the "performance" name, it's not bad either. The thing about the G70 is, it's so much fun to drive and so easy to live with, it's perfectly suited for any driveway. Now, the G80, on the other hand, isn't.
Genesis G80 For Mom
When I drove the G80, I kept having one lingering thought, "I Wish I Could Call My Mom." That may sound like an odd sensation to accompany a luxury mid-sized sedan, but hear me out.
My mother loved cars. She loved luxury. But she sure as hell wasn't ever going to hoist her privileged ass into an SUV. She was a snob of the first order and would've insisted that her car looked elegant. Well, the G80 delivers.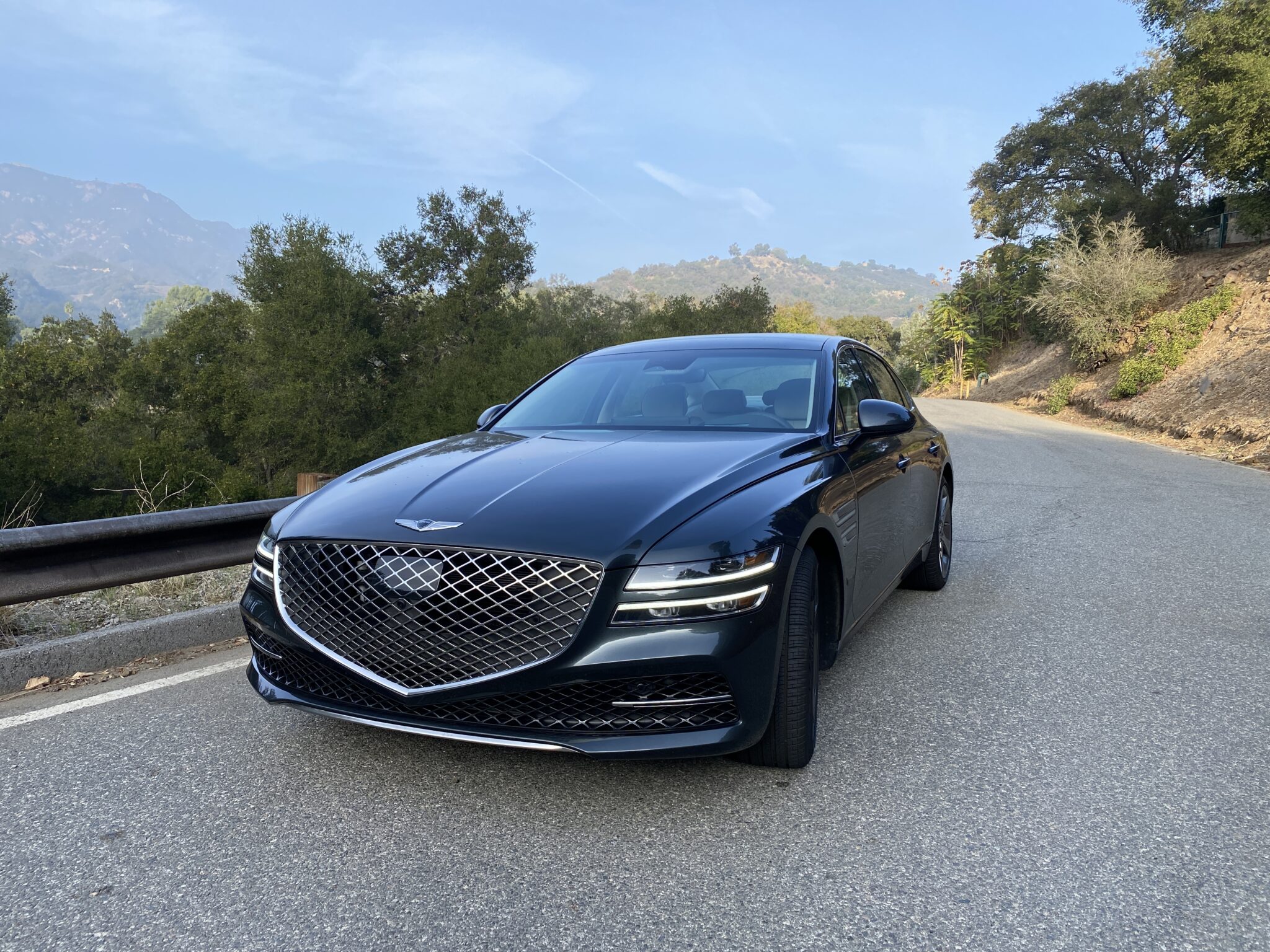 A die-hard technophobe, Mom would've hated all of the new technology in new cars. However, as her daughter, I would sleep much better knowing that she had automatic braking, lane keep assist, and blind-spot avoidance.
What the G80 does so well is present technology without interruption. There are big, obvious buttons to help you turn stuff on and off, versus many of its competitors, which bury adjustments over three screen taps from the home screen. Mom wouldn't have had the patience.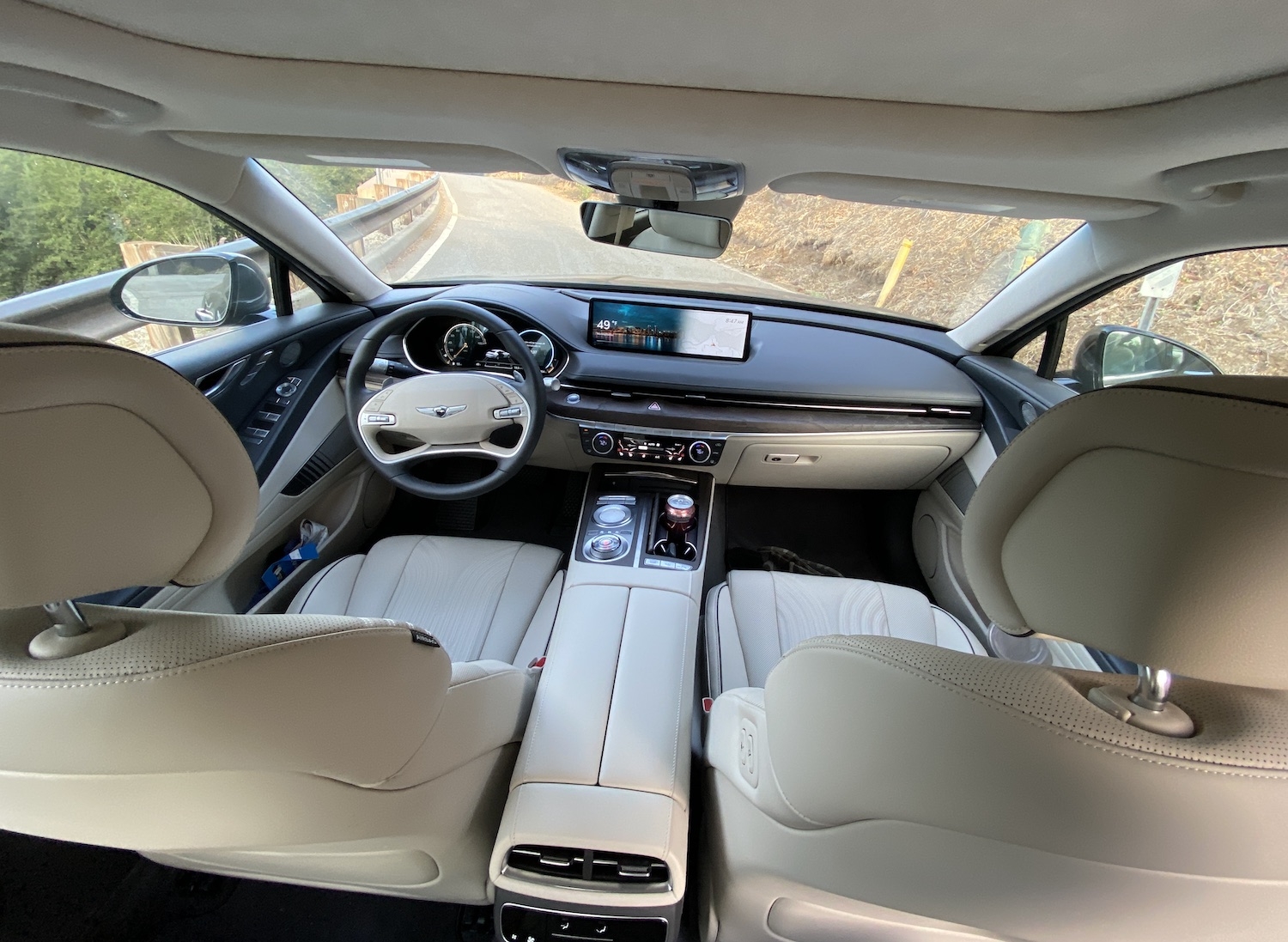 The G80 also has an enormous amount of truck space (Mom was a serial shopper) and great features like rain-sensing wipers, rear occupant alert (so she doesn't leave a grandchild in the car—ask my why…), and a 12-way power front seat with memory so when I borrow her car I could make myself at home with the push of a button.
However, the model I drove was the speed 3.5L turbocharged version, whose 375hp and 391 lb-ft of torque would've produced a significant increase in her speeding ticket collection. So the 2.5L AWD version would be a smarter (and cheaper option). The G80 starts at $48,250 and the model I drove is just over $60k, while the 2.5T AWD is roughly $10K less expensive.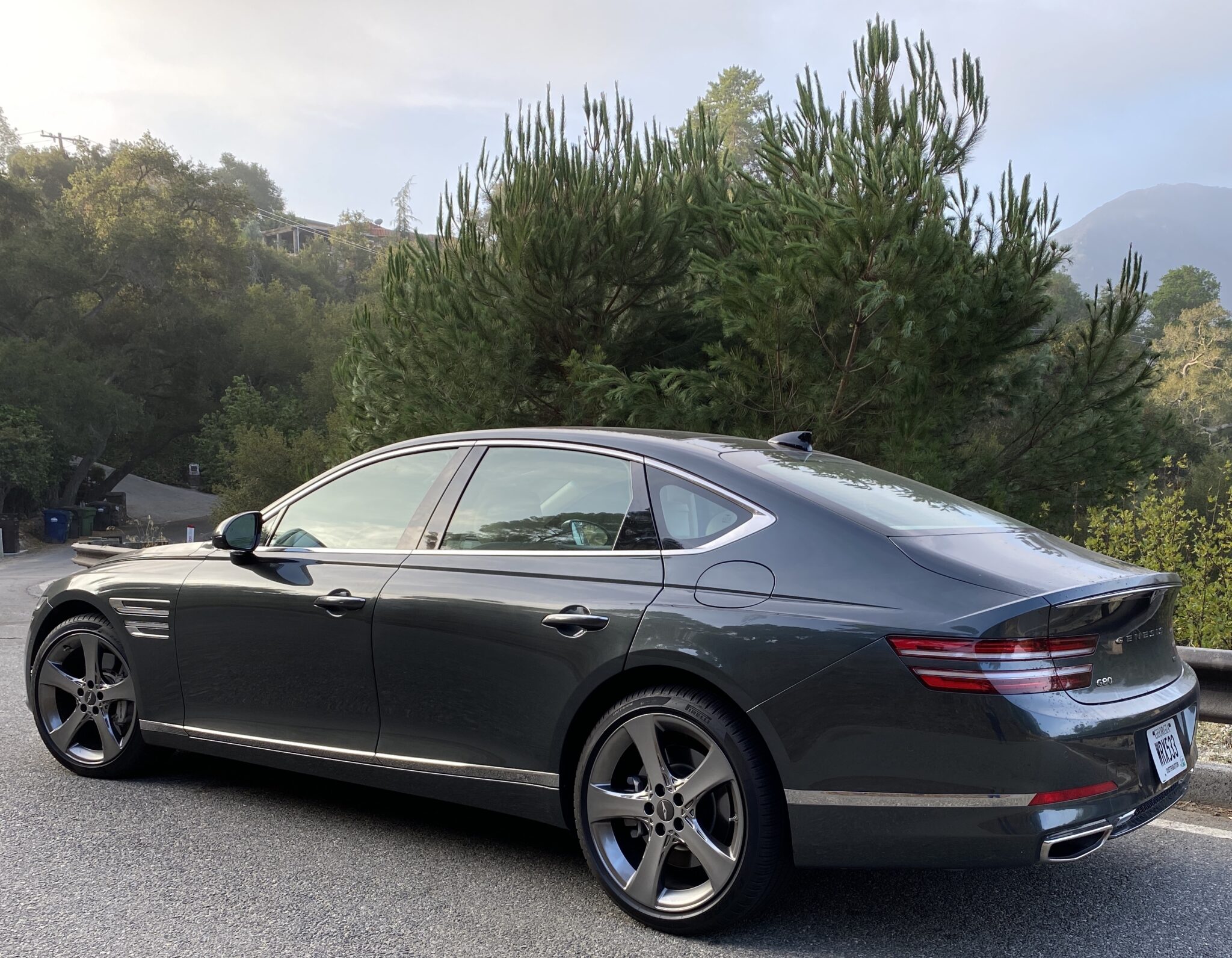 Overall, the Genesis G70 and G80 are great cars. I would recommend them to most people easily. However, I do think the G70 is better suited to someone seeking more adventure, while the Genesis G80 is a better fit for someone who values luxury over performance. Do you or someone you love own a G70 or G80? Let me know in the comments!