Last weekend in Pebble Beach, I fell in love.  It's kind of hard to talk about well, because I'm married, because I'm a mother and because there's kind of a dramatic age difference.  He's a little short, has a bit of trouble with the English language and likes to call me "Poop" but that only makes him even more irresistible.  Oh and he's in preschool: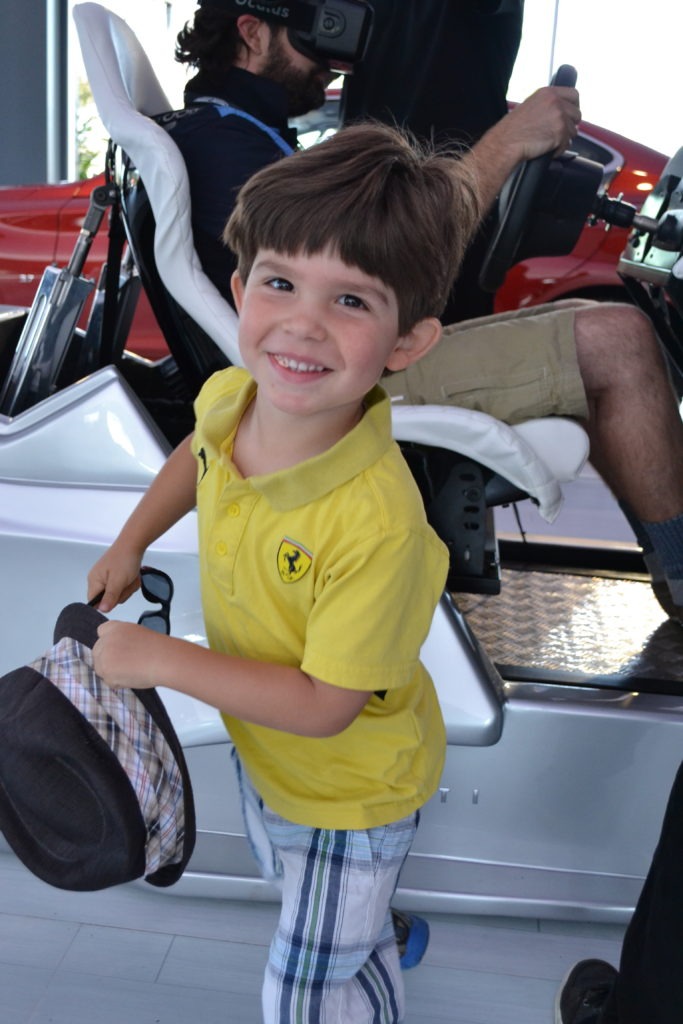 (my new man, Matteo)
My relationship with Matteo began like most of my romantic relationships, with him telling me to shut up. We were playing on the swings in his backyard when the roar of passing engine noise caused him to stop and immediately say, "Ssshhhh," he said. "Do you know what that was?"
"A fast car?" I responded like a smart ass.
"A Fawawi and two Lambogeenis!" he said.
And I was all his.
Matteo is into cars.  Many little boys are.  But this no ordinary kid.  Besides being able to identify exotic engine noises from afar, Matteo deftly corrected me when I misidentified his Challenger Matchbox as a Charger.  I almost wanted to yell at him, "I'm a professional..and stuff," but thought it may be slightly immature.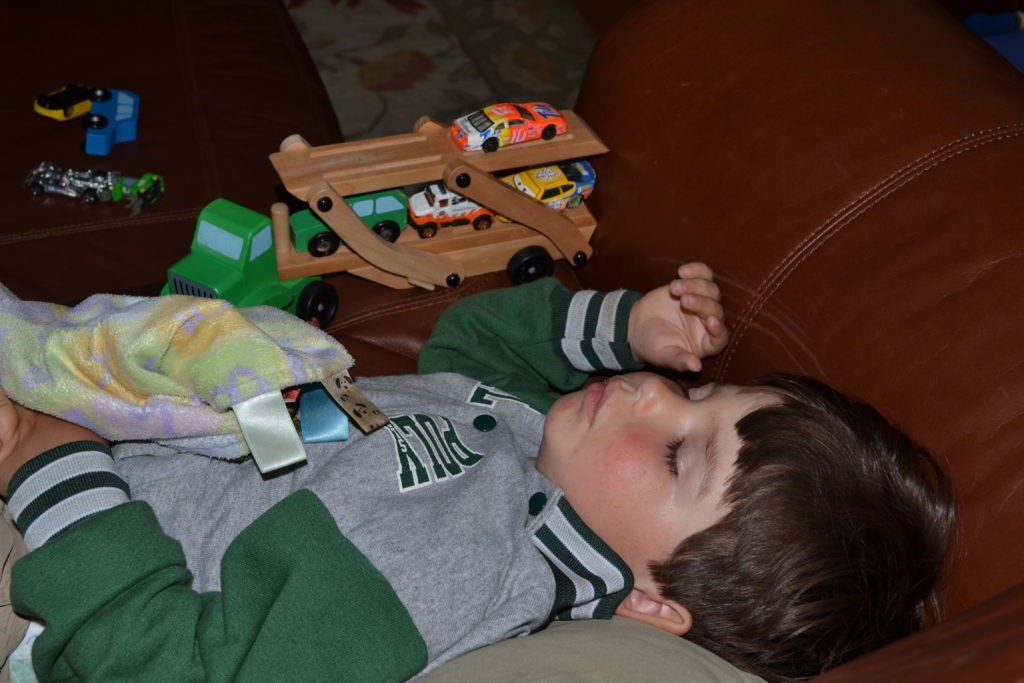 (Matteo after a tough day at the office)
Matteo's interest in cars started out a bit like mine, his Dad's a car dude.  And a dad with pretty good taste in fact (when I showed up at their house, we were driving the same vehicle…alright, alright).  And because this kid lives in the Bay Area he gets access to amazing events at places like Pebble Beach and Laguna Seca.  Because his parents are awesome, Matteo gets to see it all: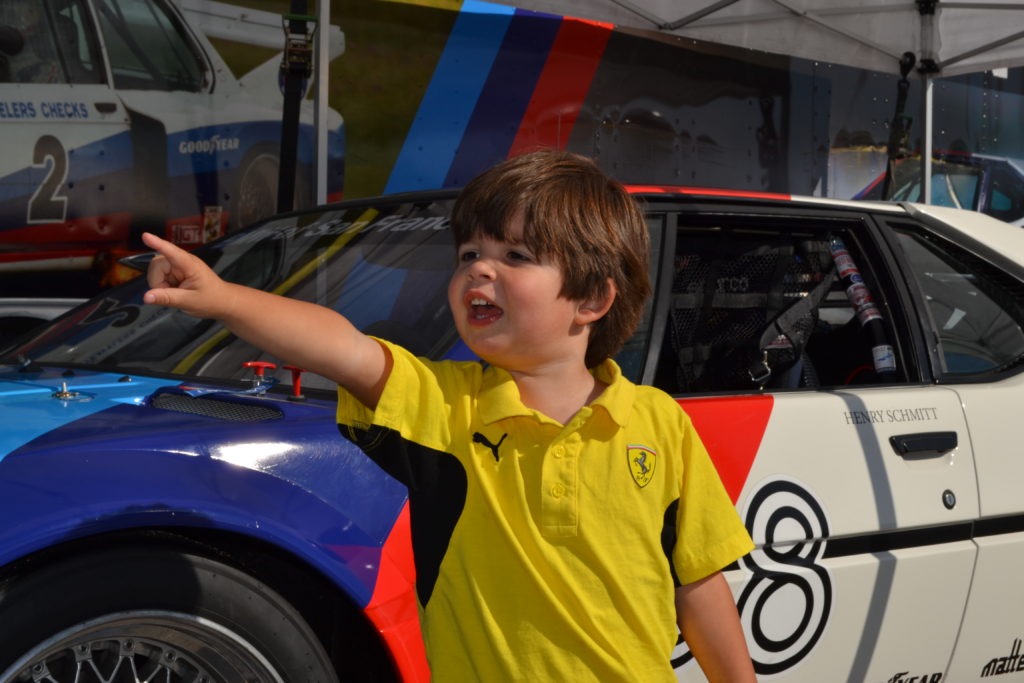 (Matteo car spotting again)
But his driving abilities aren't just limited to Matchbox, this little man rocks the remote cars, F1 simulators and also drives an EV:
(this ain't no stinkin' Tesla either)
The next day, like any self-respecting auto enthusiast, Matteo made an appearance on the Concourse d'Elegance and was gracious enough to show me his favorite ride: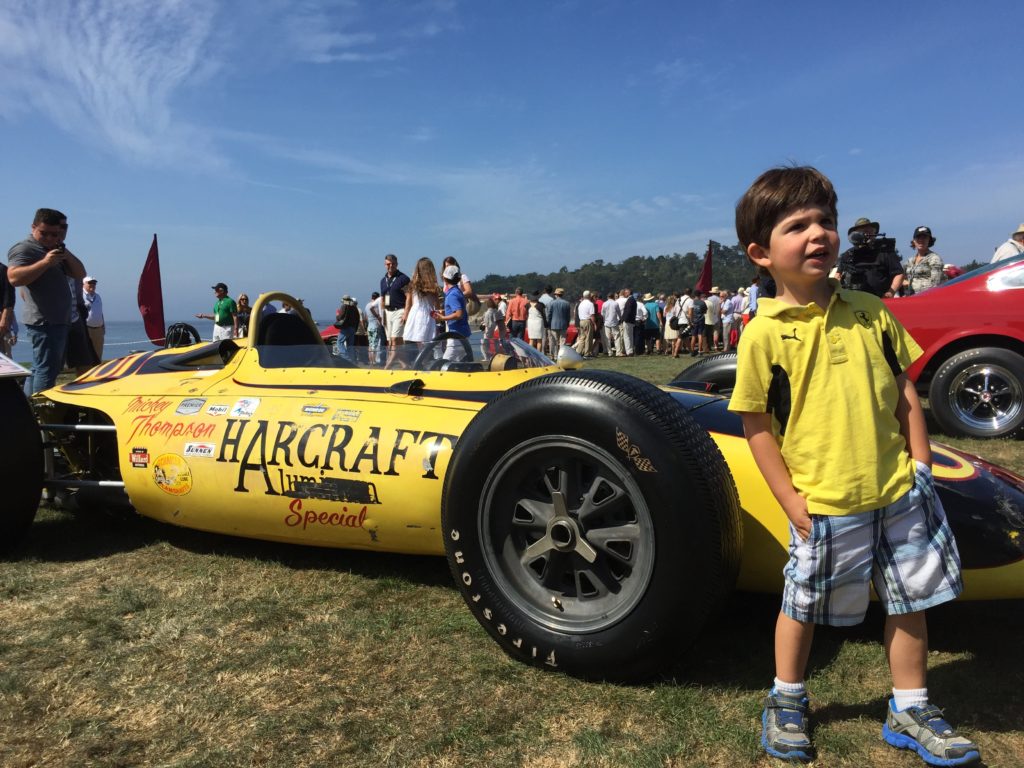 (Matteo's choice: Mickey Thompson's 1963 Indianapolis Race Car)
Does Matteo know that Mickey Thompson (the original owner of this car), was the first American driver to go above 400 mph?  In 1960 no less?  Of course he does! Well, maybe he doesn't..right now. But he will some day.
For those of you wonder if, in the future, we will all be shuttled around by soul-less self driving Google cars, fear not!  Matteo's generation of smart and passionate car lovers will keep our amazing culture alive. How do I know that?  Well, when he asked why I was visiting Carmel, I told him, "I'm here to write about cars. Isn't that funny?"  He said calmly, "Why would that be funny?"
Fair enough, pal.
Fair enough.
Thanks for everything Matteo (and family), you're the Mini Motorhead Of The Month!