What kind of idiot wakes up early on a Sunday morning to go to a museum? This idiot, why thank you. My motivation wasn't to head to any old museum, I was off to the Petersen Automotive Museum– Los Angeles' answer to an automotive temple of worship. For the past few years, the Pete has been hosting a series of themed cruise ins, which attract cars from all over. Not all of them appeal to me, for I get plenty of car candy at my local meet ups. But the lowrider scene is different.  See, although you may find this shocking, this white, suburban mother of two doesn't always get a chance to mix and mingle with the people that populate the lowrider scene.  So I embraced this meet up with the vigor that only a culturally deprived WASP could, I arrived with bells on. And the event did not disappoint: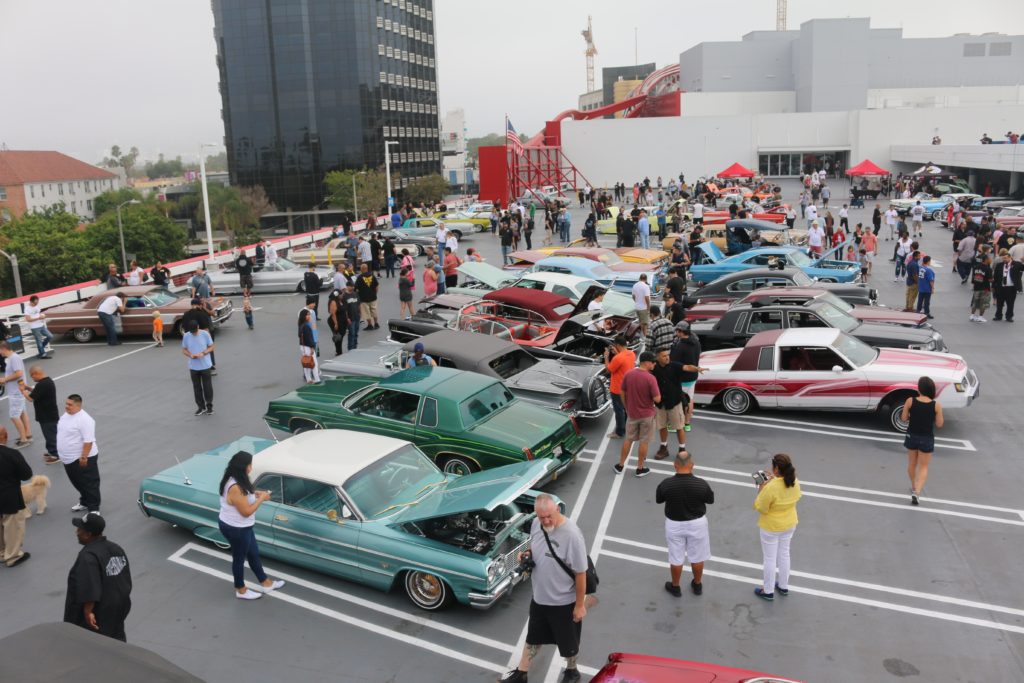 Of course there was a fat Lincoln Continental. I told you this was legit: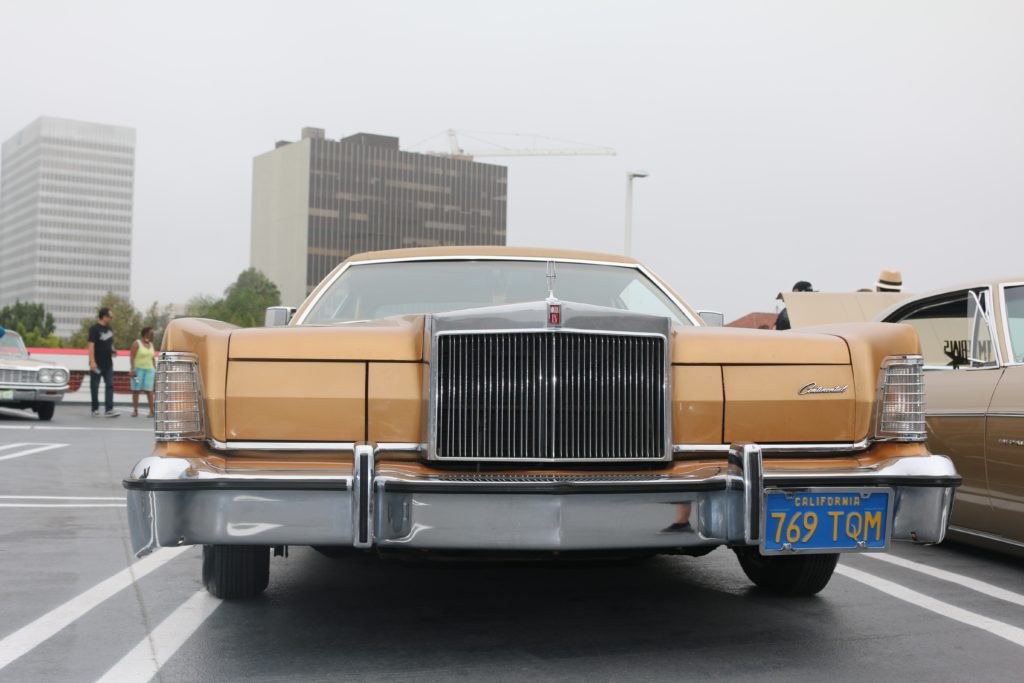 The cars rode low, but where they got really cool was the detail work: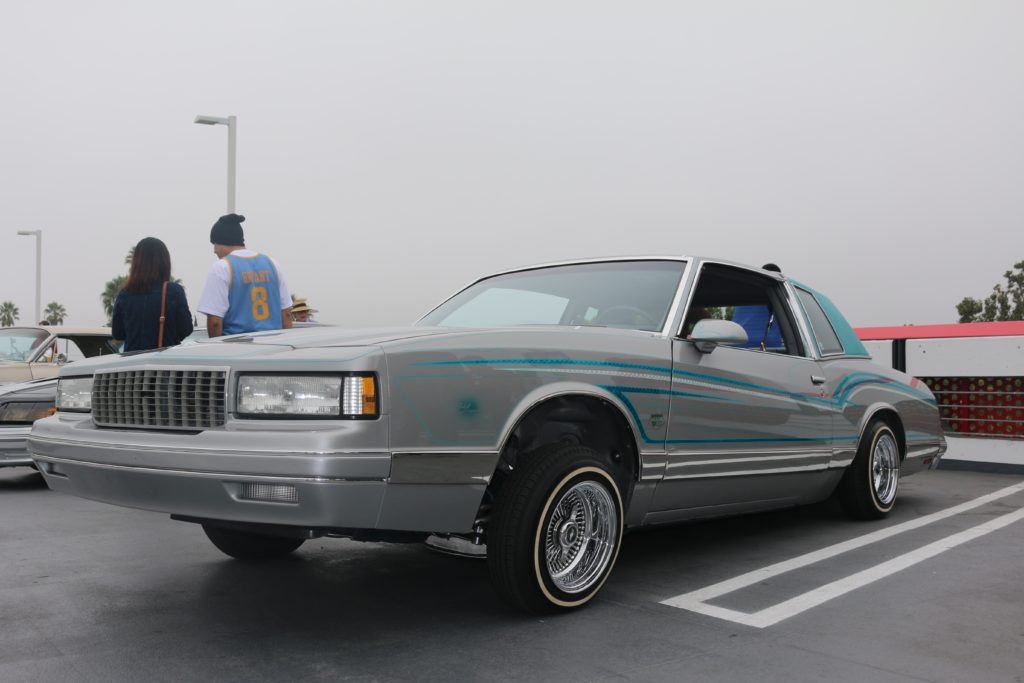 Many forget that the art of the lowrider does not end outside of the car. Interiors are key–now that's some purple tufting, people. Some would even say it's "Sweet!"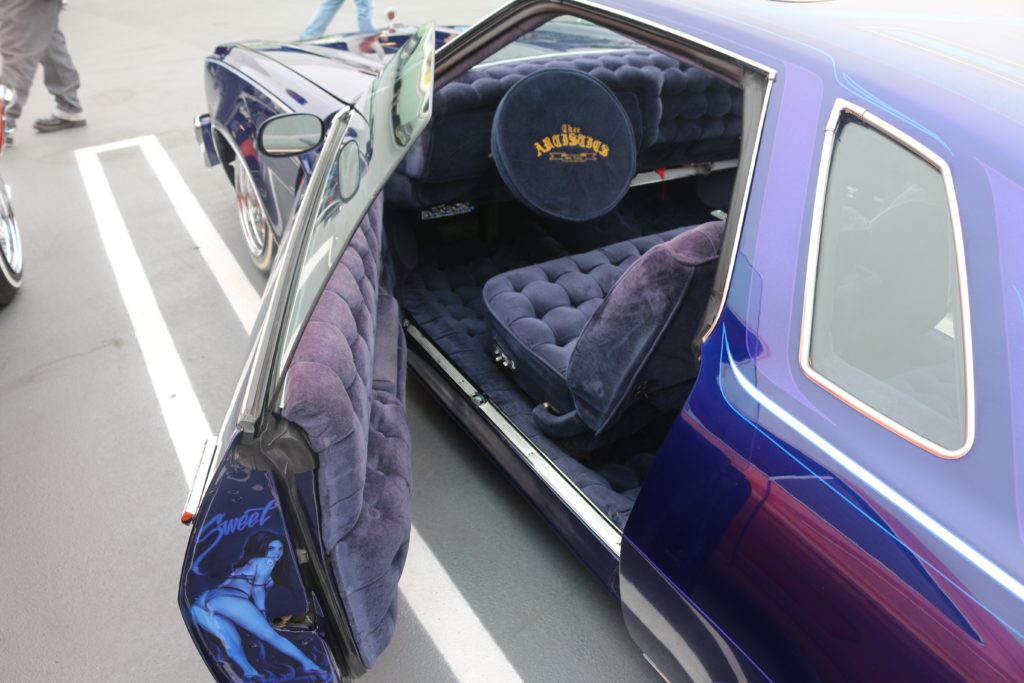 Hydraulics + sparkles= heaven.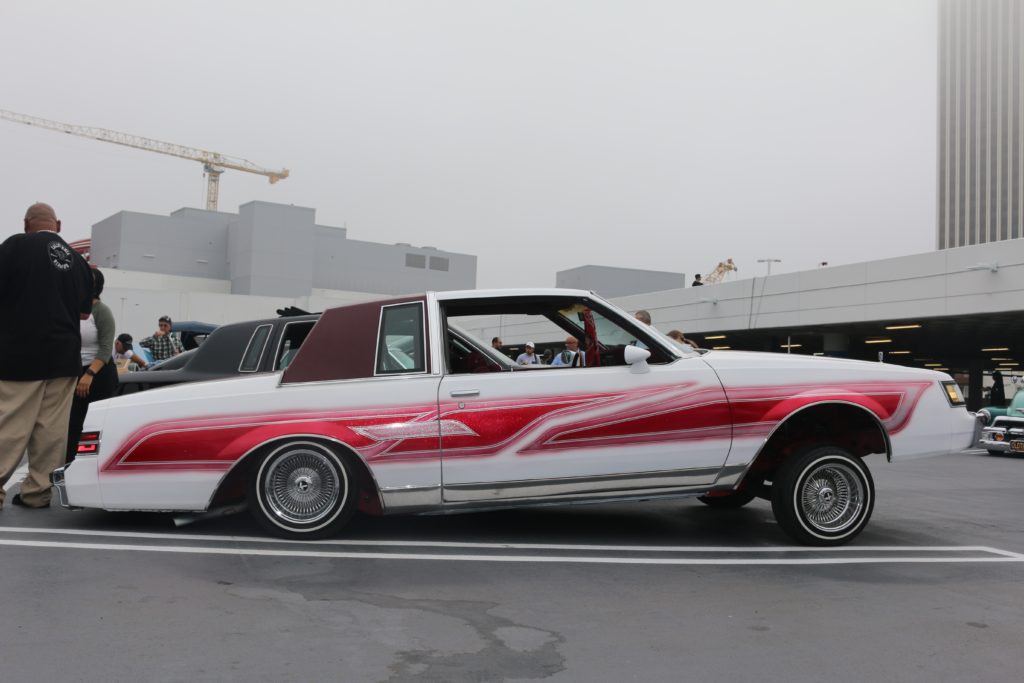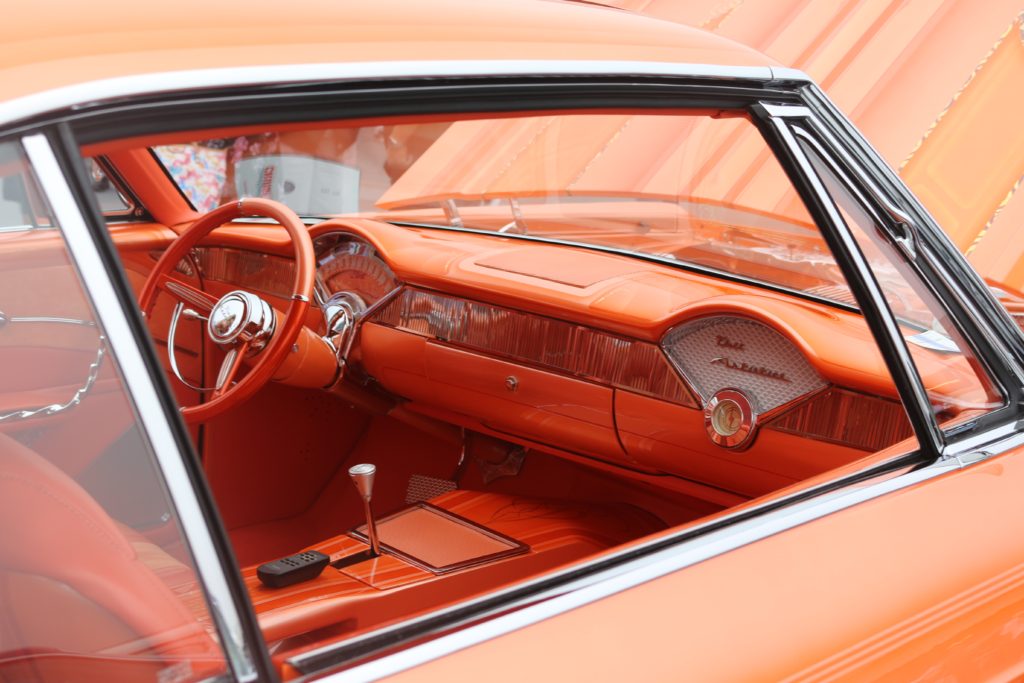 Orange you glad I showed you this one? Here's one more: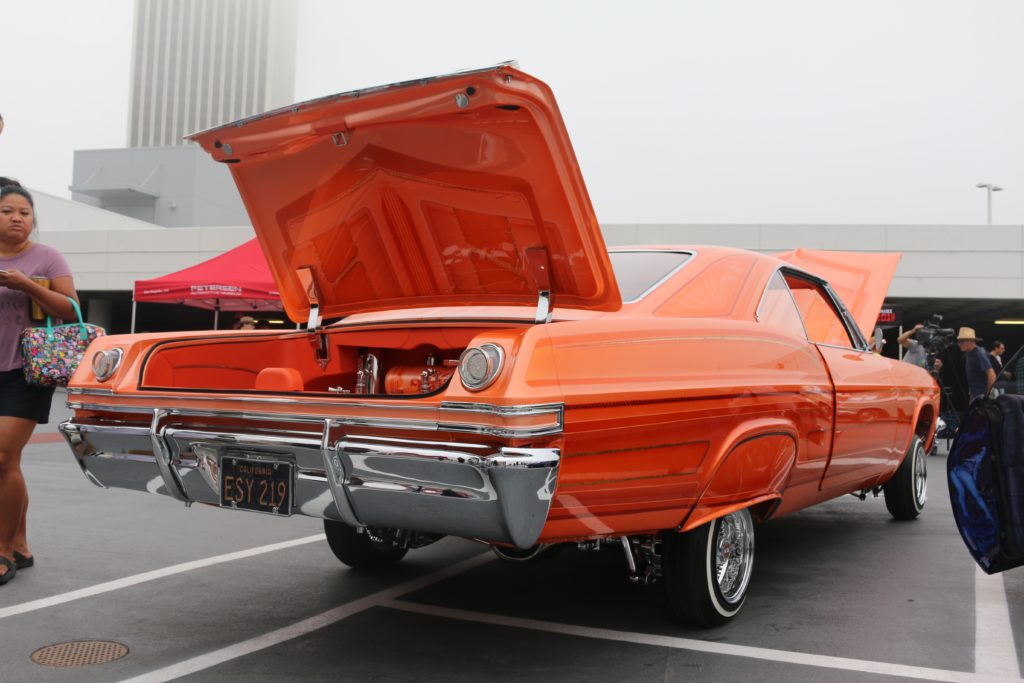 Even the Germans had some fun.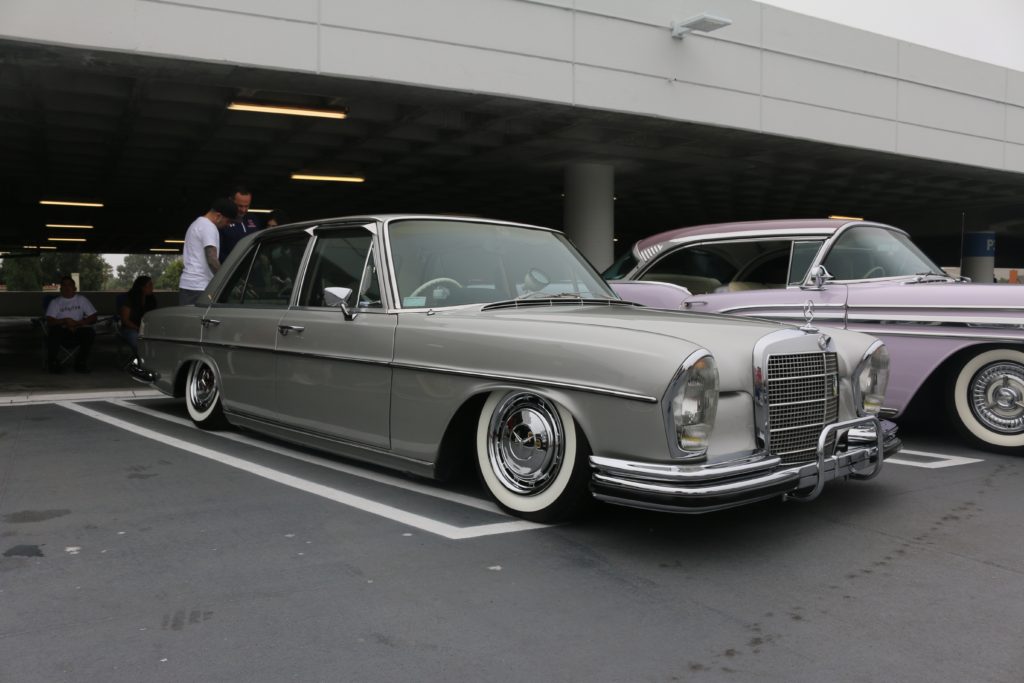 A gold grille? Makes me rethink all of my automotive choices to date. How have I never had one?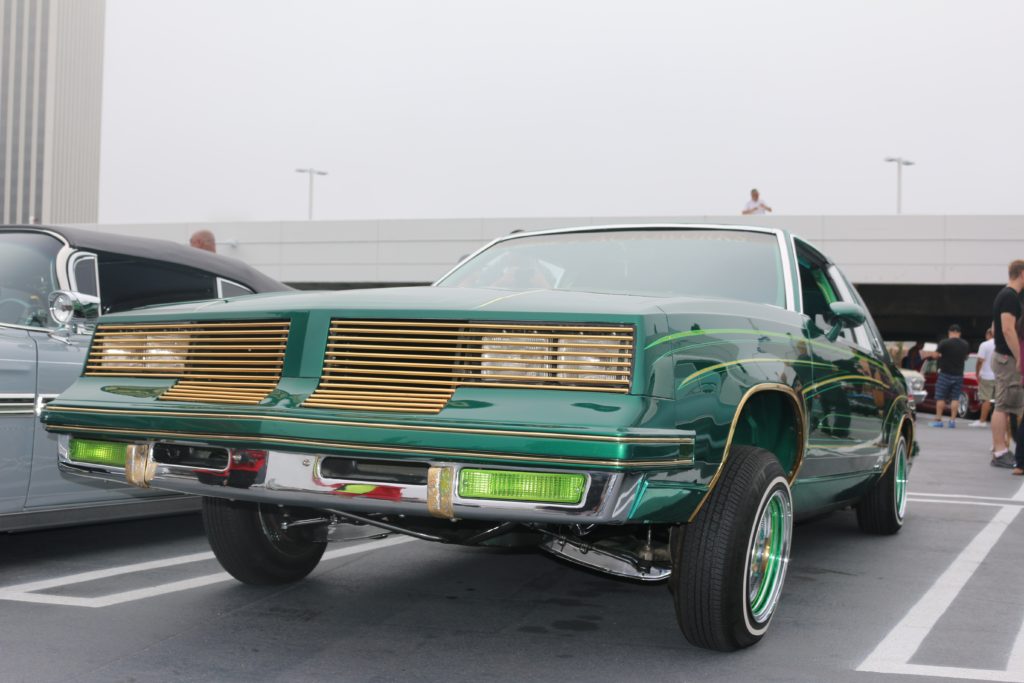 But the biggest source of excitement was actually inside the Petersen, where the nationally registered Gypsy Rose  is on display until the spring. If you're in LA, go! This may be the greatest car you've ever seen. Here's my little video walk around/tease:
This next example: El Rey, 2011, created by Albert de Alba, Sr.. He painted the below image of his father-in-law! Who doesn't want to be honored like this? When I kick the bucket, put me down for one Impala with pinstripes, 100%.
There's also this 1950 Chevy Sedan titled "Our Family Car" by Gilbert "Magu" Lujan:
But my personal favorite is the pinata version of the gypsy rose, which just says it all: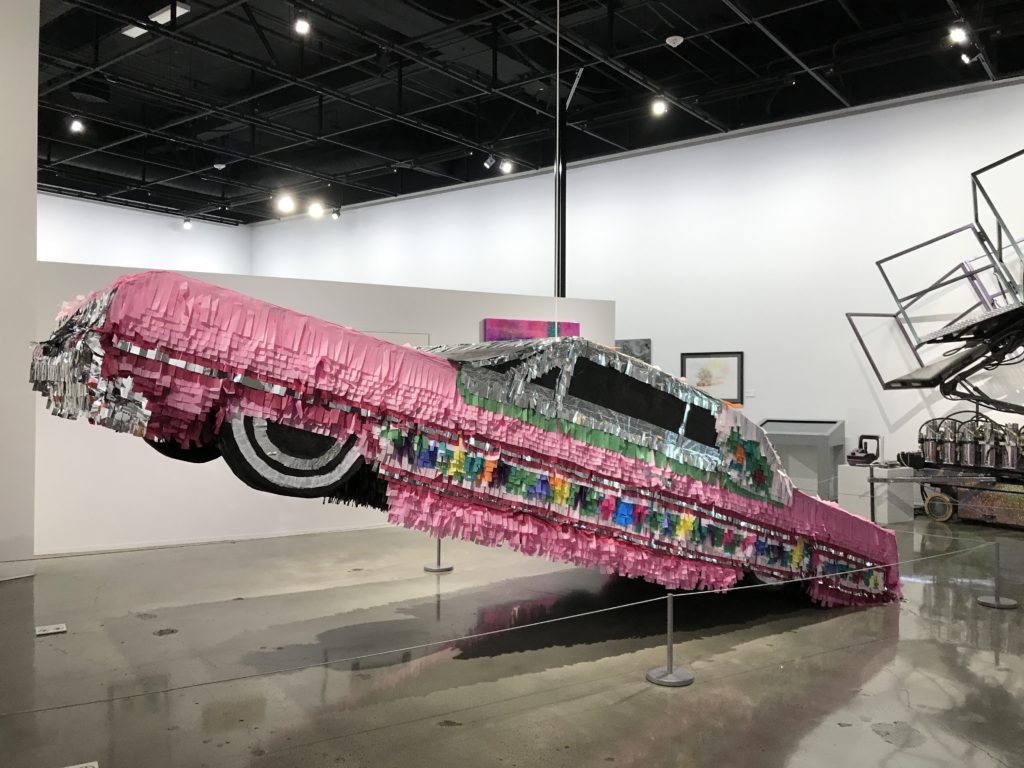 What this exhibit and the cruise in really captures is something real–the lowrider is more than just a car for Angelinos. It, like us, is multi-cultural, constantly evolving and complex.  Whoever thinks LA doesn't have inspirational art forms is clearly looking in the wrong places. Our streets are a great place to start.
The exhibit is sponsored by BMW of North America (nice!) and will be on display until July of 2018. Go here for more information.