Test Drive: 2017 VW Golf Alltrack Isn't Sexy & That's Awesome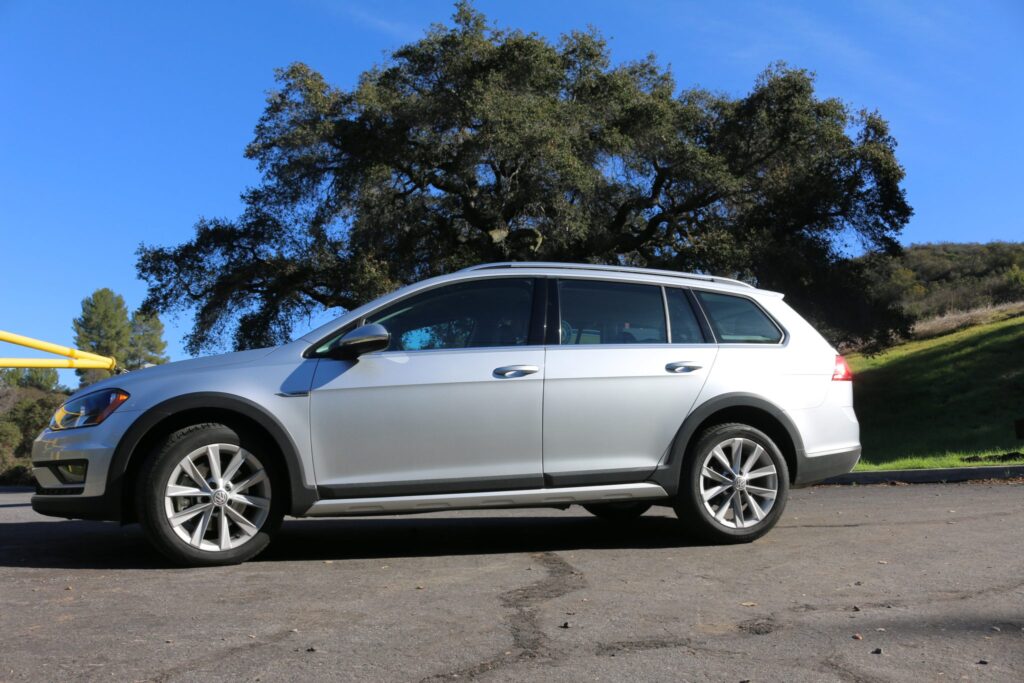 The perfect car is somewhat like the perfect man.  There really is no such thing. So it's always a good idea to try a few (more than a handful, but less than say.. a football team, because that's just gross) so you'll know what's out there before you decide on The One.
For many of you, the VW Alltrack could be The One.  No, it's not particularly sexy. No, it won't sweep you off of your feet or make your co-workers envious. But while all of your friends are divorcing their expensive, gas guzzling suvs, you'll be driving to Vegas, pockets busting with cash, preparing for your second honeymoon with your sweet, dependable car.  This is after all, a station wagon.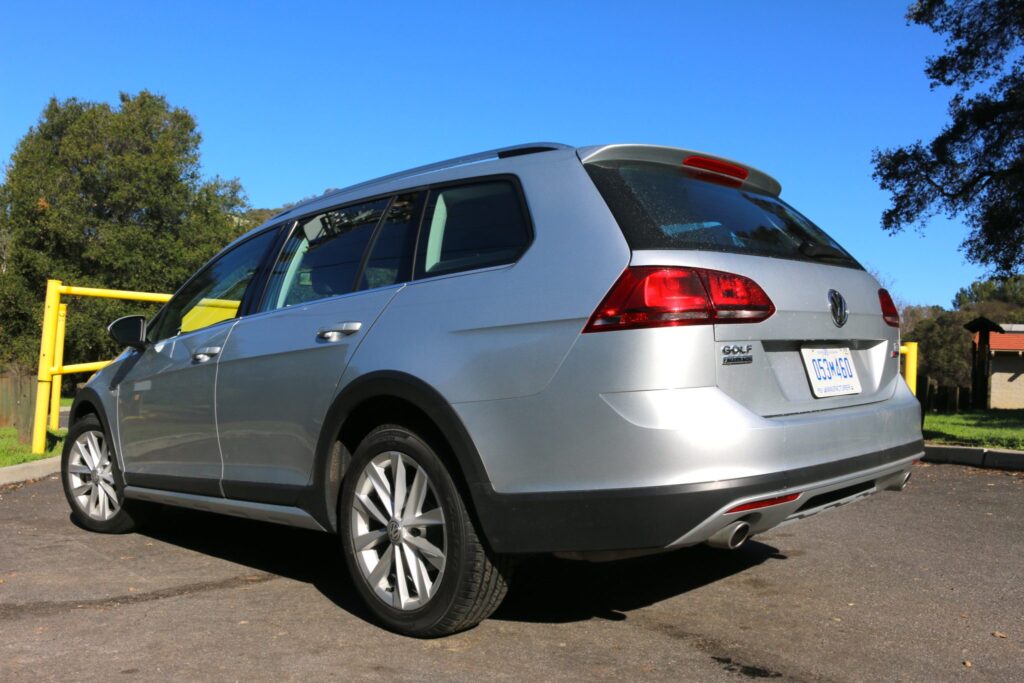 When the 2015 Golf Sportwagen came out, I was elated.  Hooray! A new wagon. My people are preppy, wagon loving families, so I get a lot of wagon questions and frankly, while Volvo was revamping and VW's wagon program lagged, I had very little to recommend.  So I drove that Sportwagen at a press event ready to be Wow'd. But I wasn't. It had fine pick up thanks to the turbocharged 1.8L engine and the features were great, especially considering the $22k sticker price. But there was very little fun in the handling and it lacked, wait for it… a USB port (what it this? Russia?).  Two years later, enter the 2017 Golf Alltrack. Same engine. Same great interior. But now with not only wacky stuff like a USB port, but also four wheel independent suspension, raised suspension & all wheel drive. I understand that for many of you, of this mechanical jargon may be daunting, so let's break it down: this little wagon feels more Audi Allroad than VW AWD. Yeah. Like that. Like drop-the-kids-off-at-school-put-it-in-manual-mode-and-forget-they-exist good.  Plus, it's lifted so you don't feel vulnerable in a sea of SUVs & you can drive on that emergency dirt road so your kids aren't late to school. No, this isn't for serious off-roading, but it's gonna treat you well in all types of weather.
I drove the Alltrack during one of the wettest months in recent LA history.  Yes, I hear you Canadian and New England friends, "Cry me a river, Cali girl" but this winter is no joke. Mud slides. Falling rocks. Not to mention the dangers of clueless LA drivers, which are 300x more dangerous than your most torrential blizzard, you hoser. I was perfectly happy & the Alltrack handled all of my canyon carving/puddling jumping/accident dodging like a boss.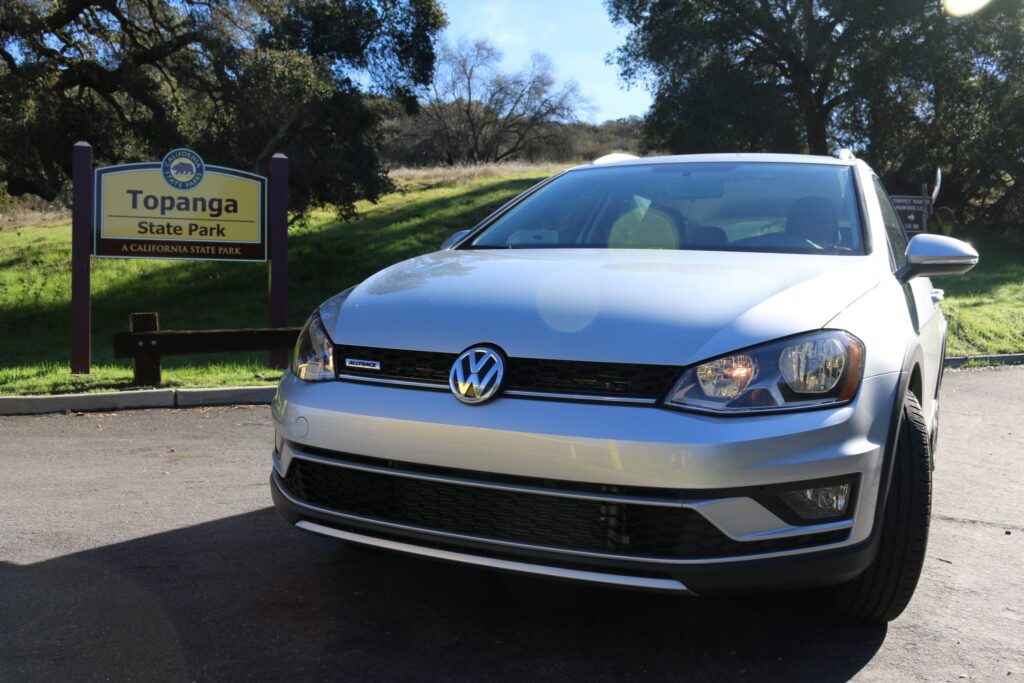 There was one last thing that both shocked & impressed me about the Golf Alltrack:  It it is simple as hell. No automatic braking. No lane departure warning. No cross traffic alert.  Just a really straightforward entertainment system complete with Apple Car Play (Cuz you know who makes some pretty decent electronics? I dunno, ask Siri.). There are no captain's chairs. No entertainment systems for the kids. When all of the bells and whistles are gone, you're left with what many of us want in the first place. A really solid, easy to drive, family car.
Competitors include the Subaru Outback and the Volvo v60, both of which are great vehicles.  So how could you choose? In my opinion, the Subaru is best if you want more utility. The VW Alltrack is best if you want more performance. The Volvo is best if you want more luxury.  In terms of pricing, the Subaru and the Alltrack are very close. The fully loaded version I drove (TSI S w/ 4Motion) clocks in around $27,000 before the destination charge.  Which is right for you? There's only one way to find out, whore yourself out a bit. Don't worry, it'll be fun. Just be sure to share all the dirty details with Mama when you do.