The 2016 Nissan Maxima.  You're wondering why you should care. You're a metropolitan NY/SF/LA/Chicago car snob who feels like driving a Nissan isn't your style. You're into performance, luxury and technology.  Not Japanese cars and certainly not the kind you find at Hertz.  I feel you.
But what if I told you that the new Nissan Maxima beat both the BMW 328i, the Acura TLX and..wait for it..the Audi A4 lap times at Buttonwillow? (that's a race track, a legit one) And what if I told you that the new Maxima gets a combined MPG of 25 mpg? Oh and the interior looks like this: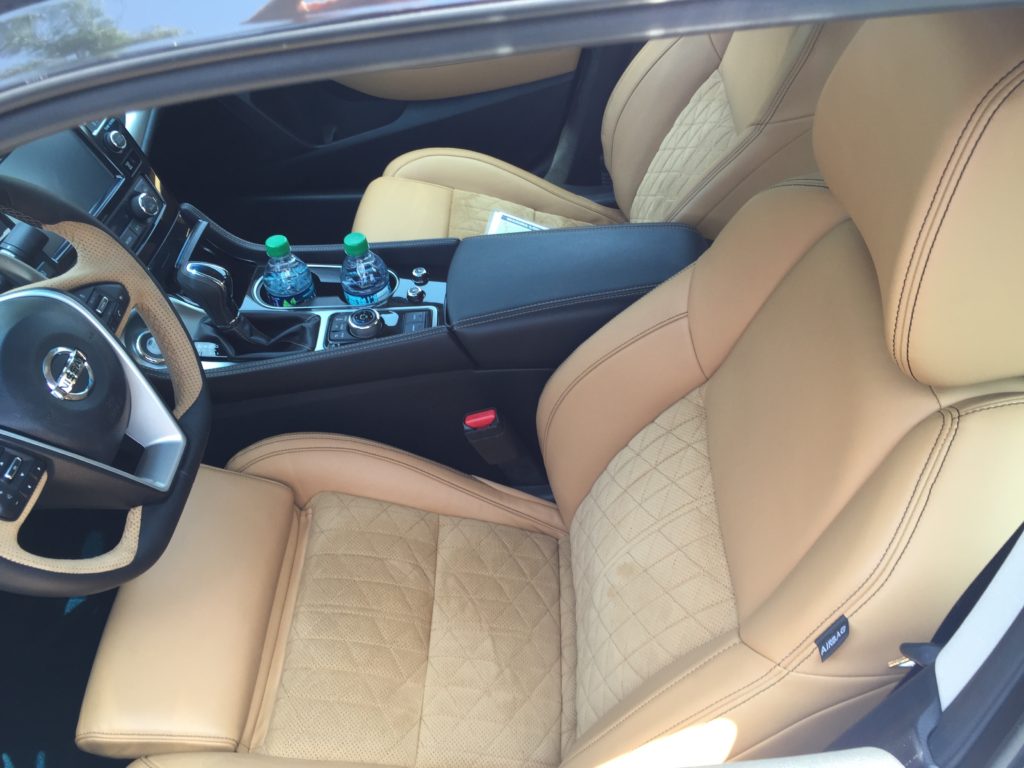 And what if I told you that it starts at $32k and the pimpest version maxes out (yeah, that's a pun) at $39k? Am I getting warmer? Listen, to say I was excited to drive the Nissan Maxima would be a stretch. But once I was in it, I wasn't anxious to get out– something that rarely happens to me for under $60k (cheap date I am not). It drove really well, had a ton of features and actually looked good. Check out these tail lights:

And before you get all anti-Japanese on me, let me remind you that the Maxima is made in a Tennessee factory that is the largest volume producing plant in North America. The Maxima's also got all kinds of technology to keep you safe– active collision warning (tracking the moron driving in front of you, also the moron 2 cars ahead), forward emergency braking, blind spot warning and rear cross traffic alert (T-Bone? No thank you).
I drove the Maxima up PCH and through the Malibu Hills with industry veteran John Faulkner (Clean Fleet Report).  John and I agreed that we liked the way it drove, particularly in sport mode and that the interior was well laid out and features were easy to use.
Complaints? The Nissan logo is everywhere and frankly, just too big. It's almost as offensive as the Mercedes CLA which is just obnoxious. It also felt more like a mid-sized luxury sedan than a sports sedan– which is fine if you're looking for comfort and fuel efficiency but don't assume it's time to trade in the M3.  The Maxima was a surprisingly good ride and I can't imagine Toyota and Chevy are going to be able to top this. So if you're in the market for a mid sized sedan, and you're not an LA douchebag that needs to constantly ensconced in labels, you'd be crazy to not test drive the Maxima.  For a better value in that category may just not exist.
But here's my horrible confession..I was so busy staring at the hot Japanese guy in the corner that I may have been less than focused.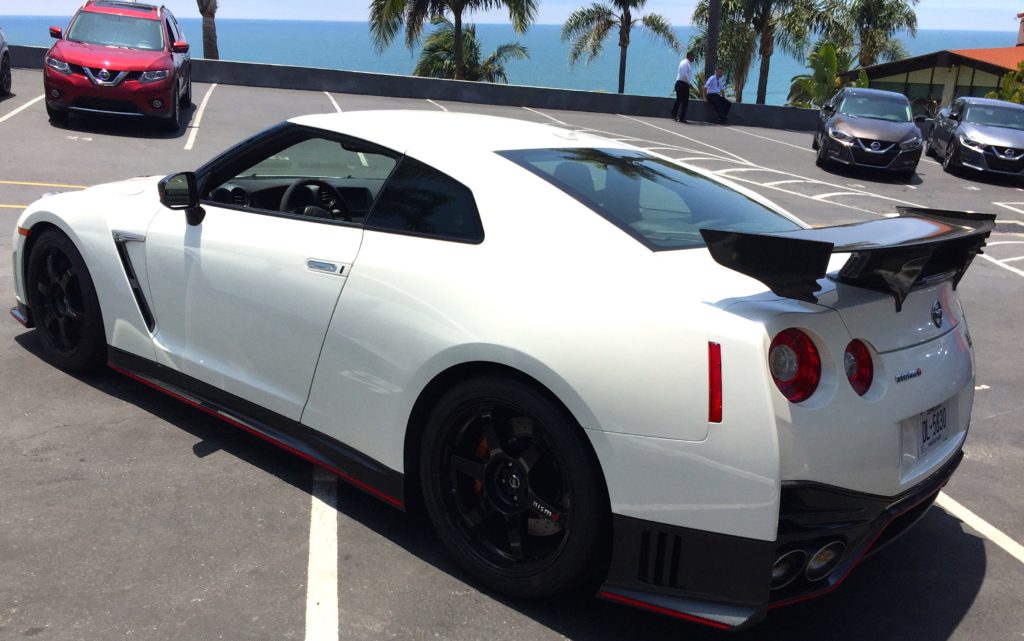 And, because you know I'm a whore, I convinced the Nissan people to let me drive the super rare $150k GT-R NISMO.  Find out more about that in my post next Tuesday….