7 Best Driving Songs of 2016
Cars + Music= Love
It's a pretty simple equation people.  So illustrate this, I've paired some of my favorite rides from 2016 with some of my favorite driving tunes.  Plus, I've given you guys a little context so you can fill in your own blanks. Enjoy..
Best Driving While You're Pissed Off Song
Lizzo: Good As Hell
Pairs well with: Range Rover Sport HSE TD6
If your boss/girlfriend/husband/lover/dog walker is being a d*ck and you're looking to channel your inner badass black woman, this is the song for you. "Boss up & change your life; you can have it all no sacrifice; ..if he don't love you anymore; then walk your fine ass out the door." Wiser words were never spoken, Lizzo.
Best Driving to Something Scary Song
Rihanna: Desperado
Pairs well with: Volvo XC90 T8
Whether it's a job interview, a first date, a big meeting Rihanna has morphed into that nasty, angry, smokin' hot chic we all want to be. The kind of woman that would walk into her bosses office, sit on his desk, and say, "My super fine ass is gonna need a raise, something to the tune of 80% above my male co-workers."  To which he'd tremble "Um..ok." And she'd say, "Plus, from now on I go home at 3:30," then drop his stapler and then walk walk out to her sweet ride singing this:
Best Singing In Your Car With The Top Down Not Giving A F*ck Song:
The Kills: Humm For Your Buzz
Pairs well with: Alfa 4c Spider
I probably don't have to tell you that the Kills are great. But maybe you didn't know that Alison Mosshart is a car girl.  She drove Anthony Bourdain around Nashville in her custom Dodge Challenger on his show this year and was simply awesome tv that made me deliriously happy.  Almost as happy as when I sing this at the top of my lungs:
Best Pick Up Your Grandma At The Airport Song
Maren Morris: My Church
Pairs well with: Volvo S90
A popular modern country song that doesn't make you want to crash your car into a tree! 'Can I get a hallelujah? Can I get an amen?' Plus, if you play this when you kart Nana home from LAX, she'll focus less on the "cuss on a Sunday" and more on the "my church" stuff.  Bonus prize–if you play it for your kids it may even count as Sunday School.
Best Song To Drive To The Dispensary
Beck: Wow
Pairs well with: VW Jetta 1.8T
This is a classic modern stoner tune, which is arrives not a moment too soon because a) Jerry is dead and b)Snoop is busy with Martha Stewart and the world can only survive on so many "Lowrider" remixes. Also, Beck has never been a more profound lyricist, "It's like wow; It's like right now; Oh wow!" If you didn't sound like you were from California before, congratulations, you've officially sealed the deal with this one.
Best Song To Tighten Your Ass While You Drive  
Anderson .Paak: Come Down
Pairs Well With: Dodge Durango R/T
You don't have to be a modern hip-hop fan to embrace Anderson .Paak.  His bass line is just so infectious, that I dare you not to wiggle your butt cheeks while you're stuck in traffic. Or do some kegels, I don't care what you do, just move because not enjoying this rhythm is a crime.
And finally…
Best Post Song To Play While Waiting At School Pick Up
D.R.A.M. Featuring Lil' Yachty: Broccoli
Pairs well with: Chrysler Pacifica Hybrid
Why suffer through another crappy adolescent pop song when the world has given us this masterpiece:
For use with children, you may want to download the clean version which cuts out 90% of the lyrics, but does convert this into an anthem for America's favorite vegetable.  Plus look at this adorable album cover: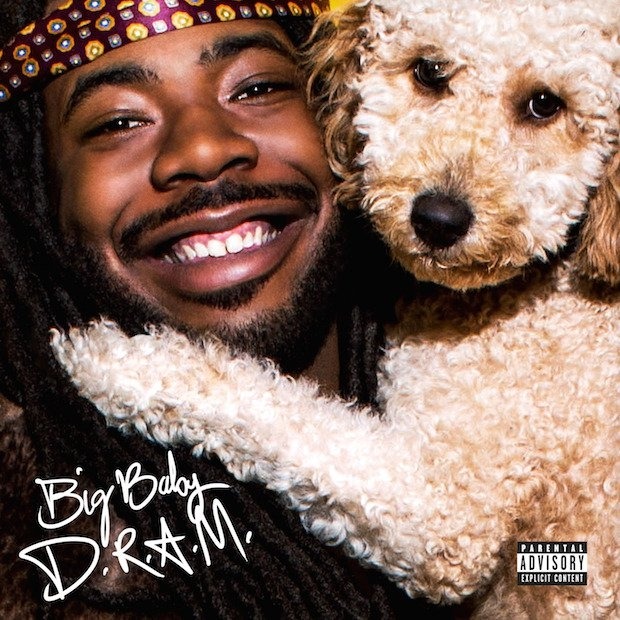 Awww. Almost as cute as that '80s drum machine.
Whatever you do, just don't listen to the same Justin Bieber crap. The world's too big. Music is too great these days.  Hit me with your fave in car tune!