Dear AMC, You're Fly. Like An Eagle .
She ain't pretty. She ain't fast.  And God knows, she's anything but sexy.  But she's strong, enduring & way, way, way ahead of her time.  She's the AMC Eagle and she's about done with your dirty looks.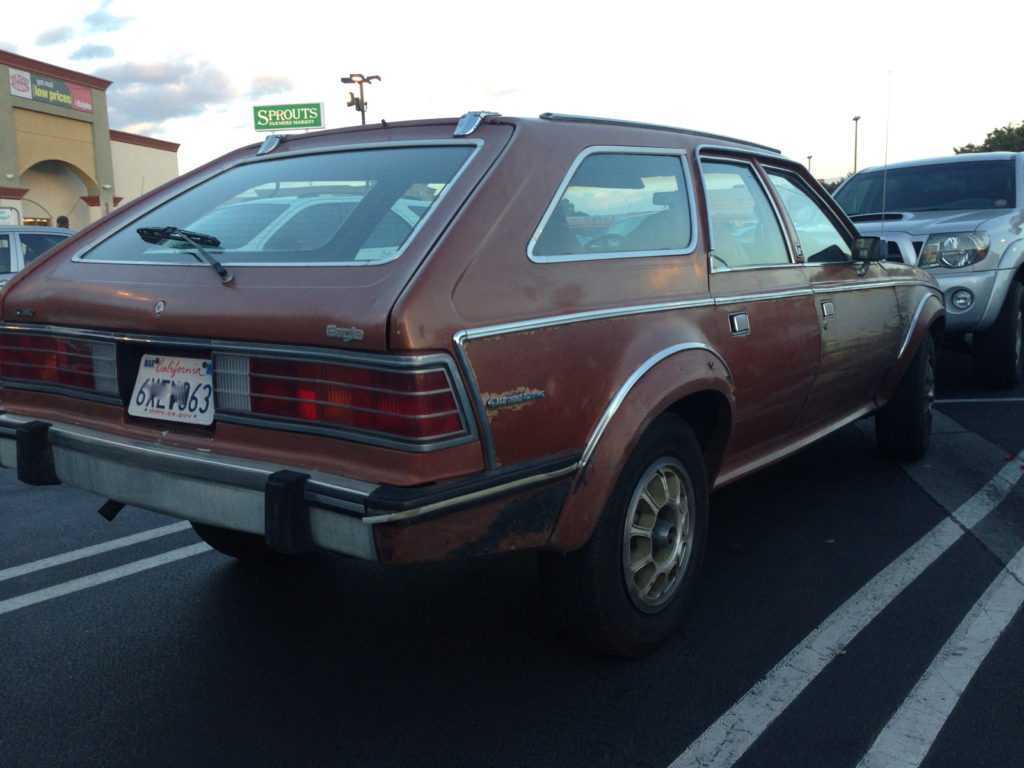 Now, if you're not familiar with the canon of finely tuned, exceptionally designed, American passenger vehicles of the mid 1980s– don't worry, Mama's gonna school you.  AMC is the hit factory that brought us such beauties as the Pacer, the Gremlin & the Matador.  And what they lacked in curb appeal, they made up for with foresight & innovation. You see, AMC did wacky stuff like use paint primer on the body to prevent rust, embraced the hatchback, used panoramic windows, and this little trick– mastermind the term "crossover vehicle."  Yup the Eagle was our country's first mass produced four wheel drive passenger car. Take that Subaru, Volvo, BMW and all of you other SUV bitches!
In fact, my father's work gave him one of these babies in the mid 1980s & we had all ball.  Sadly, its bargain price and fun factor couldn't outweigh its ugly mug, so Mom kicked that baby to the curb.  But I digress..
What's additionally impressive about this car, (and God knows it's not that rear end— which has the dubious distinction of looking dented when it's not) is the fact that some little old lady in my neighborhood is still driving one.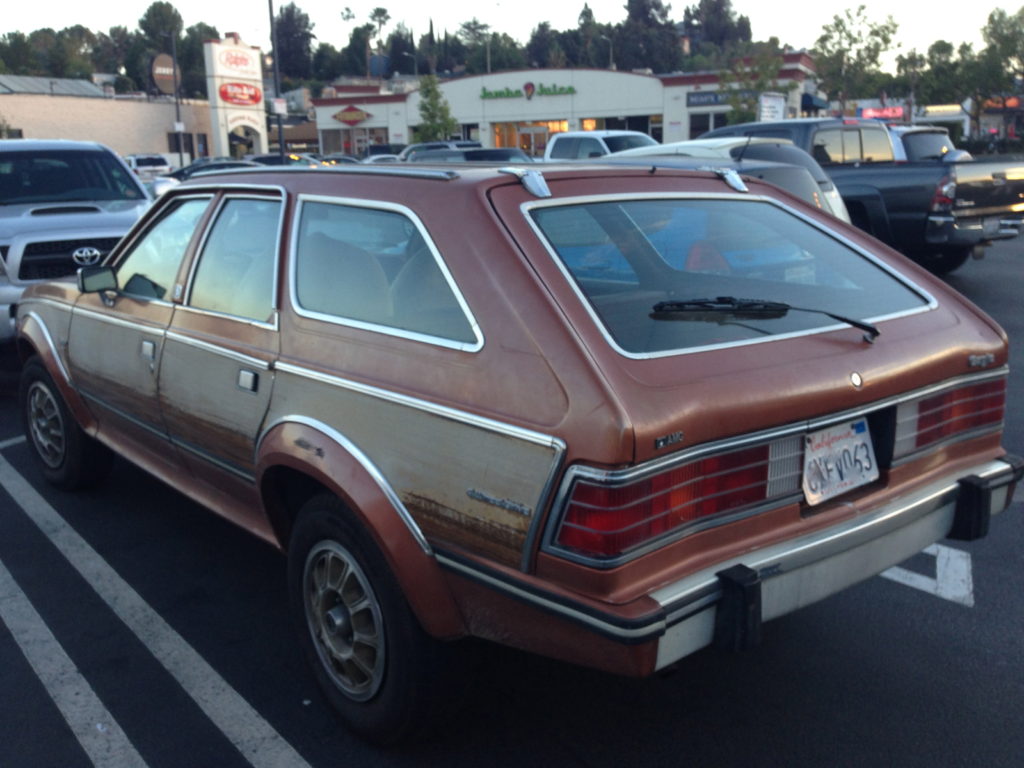 Now, before you tree-hugging, condescending, self righteous snobs go tossing attitude around — consider this: in the past 30 years, you've probably been through at least 3 cars. In fact, you may have even dumped one into the landfill in favor of a more "eco-conscious" choice like a Prius.  I'm gonna pause for a minute while you rethink that decision…yeah, I'm sorry too.
The point is, while we've all kissed a couple frogs looking for the car that could both be fun to drive, function as needed & perhaps even taken us off road, our friend in the AMC Eagle has stood by silently gloating.  She knew all along that the cross over is what we wanted.  And she's delighted that 30 years later, BMW, Mercedes, Audi, etc have caught on.  Congratulations.