Pray For Rain: Why Mama Loves Me A Road Closure
Winter is not necessarily the driving enthusiast's friend. Sleet. Snow. Rain. It can all lead to awful road conditions. Here in Southern California, the flash floods combined with forest fires can create rock slides and mud slides that are no joke. In fact, here's a photo in my town after a particularly memorable rock slid down the hill in 2005. Yikes.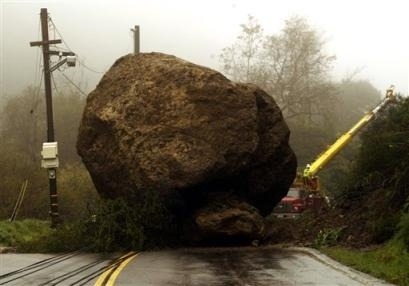 Just two weeks ago, this same stretch of road was closed again, due to a serious boulder that slid down..again.  But as a friend reminded me, this is nothing new: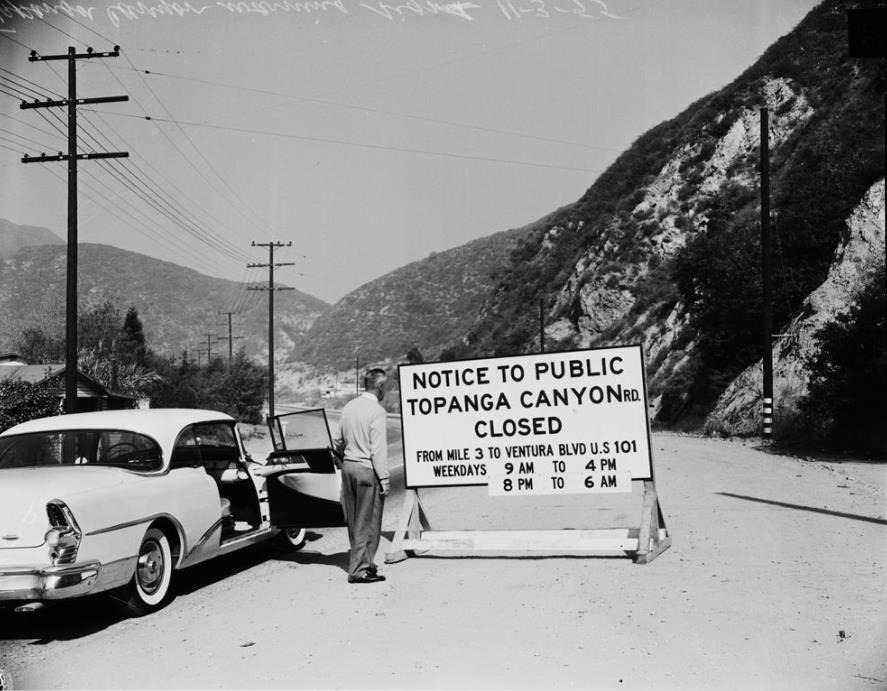 While these closures are scary and remarkably inconvenient, I have a confession. I LOVE them! Here's why:
Excuses for Days
When the 2005 rock happened, they closed our main road Topanga Canyon Blvd, for what turned into weeks/months/years/ I dunno, it was a long time.  At some point, when I was on my 300th apology to my boss, he call my bullsh*t, "Let's not kid ourselves. You love it! You are happy to just stay home and play with your dogs all day." Busted.
Unexplored Roads Are The Best Roads
Our recent closure forced me to get out of my routine and take a particularly hairy road (Tuna Canyon) down to the beach from my house. Now, I know you're thinking 'How Bad Could It Be, California? We Have Snow!' Well, get a load of this: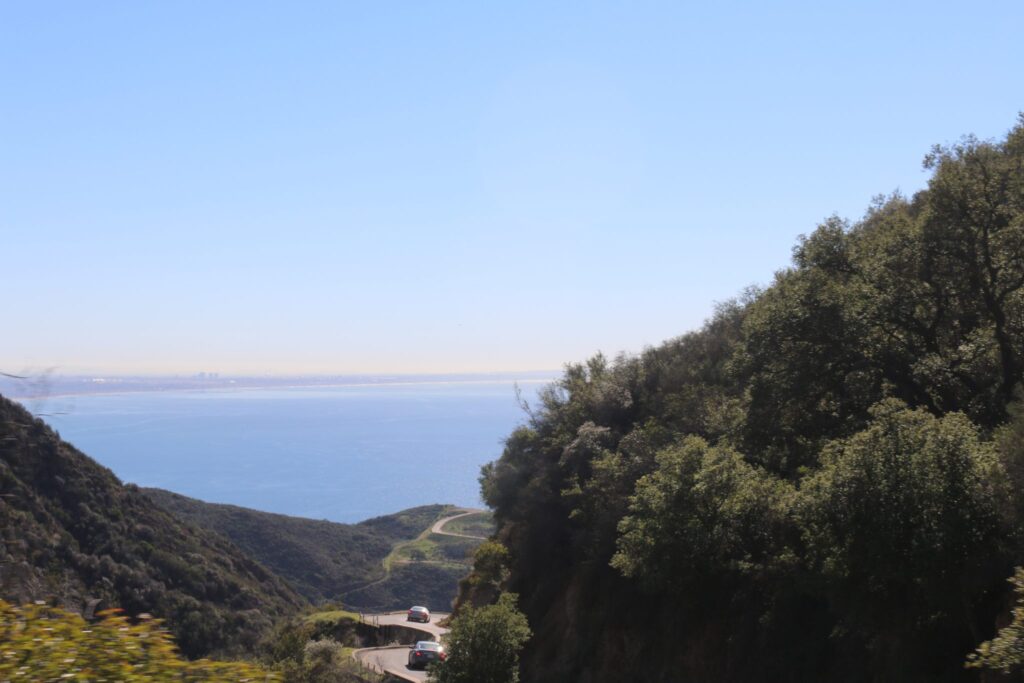 I'll wait while you get a new pair of undies.. OK, next.
Only The Brave Show Up
I'm not saying they're the best drivers, but when things get hairy in LA, many people stay off the roads. Given the fact that 90% of Angelino transportation is optional (ie– shrink, botox, pilates appointments) this can really clear things up. In this town, empty roadways are the Seattle equivalent of a sunny day– something to be embraced, for the only thing that's for sure is that it's fleeting.
Clear As Day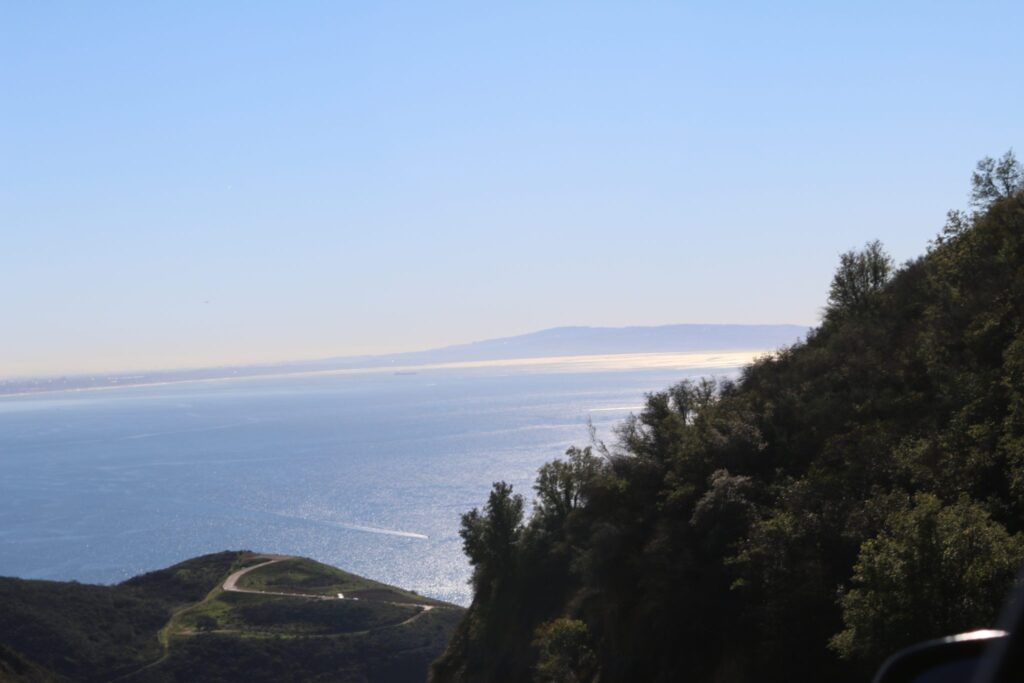 While the rain may wreak havoc on our roadways and make our oceans unswimmable/surfable for weeks, it does wonders for everything else.  These views just really don't get a lot better. Especially because in the winter..
There's Snow In LA
Yes, there is. Well, it's two hours away. But when it's winter and it's clear here, the snow capped mountains are a glorious reminder that we live in a special place.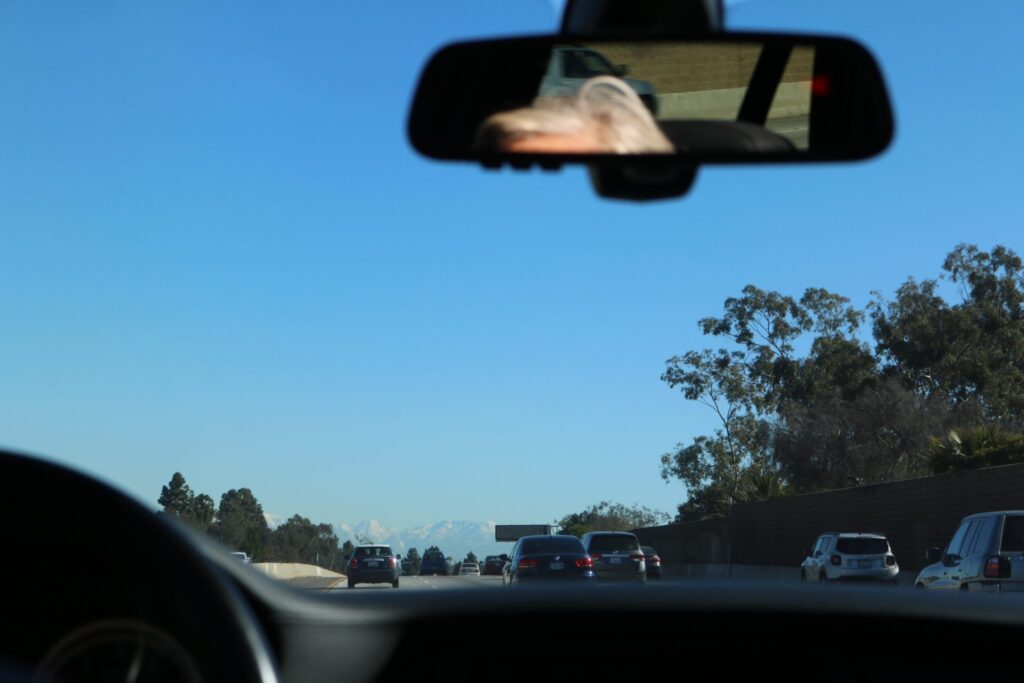 Thank you, LA for being so fantastically ridiculous and such a goulash of automotive goodness. I love this place.
Oh..and I almost forgot.  When roads get closed, sometimes your only option is to do more of this: