Maybe it's gas prices, maybe it's parking spaces, or maybe we Americans have finally realized what the rest of the world has known all along– we don't need all of that space. The evidence? Sales of the Compact SUV, our country's fastest-growing automotive segment. So when I got a chance to drive Chevrolet's reboot of the Trailblazer, I figured it was a necessary evil.
American automakers historically don't do 'compact' very well. Our manufacturers excel at vehicles like trucks, big fat SUVs, muscle cars, and more recently resto-mods (ICON, Singer) and EV start ups (Tesla, Bollinger). But compact cars, that's a job for your Toyota, Honda, Nissan or even Volvo to pull off. A compact SUV? Nah.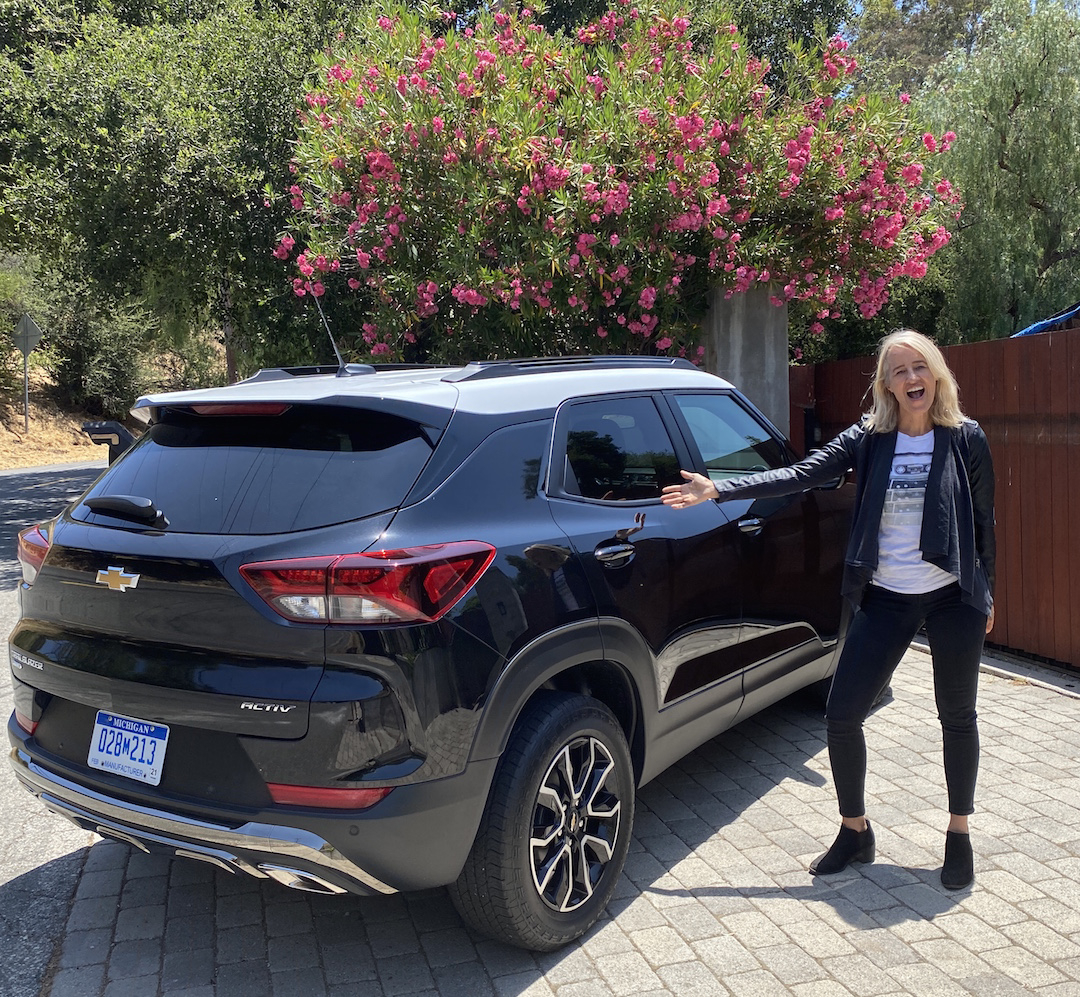 Enter the Trailblazer. At first glance, you can tell this ain't no Sonic. The styling cues are refined, the ACTIV trim is truly ready for dirt and the whole thing is really well-conceived:
If you think I was shocked to like this vehicle, you're right. I honestly was. But I think Chevy has learned a lot from its success with the Bolt and even the cult-favorite Volt. They know that Americans are more open to change than we've ever been and sometimes basic is fantastic.
Watch the video (and SUBSCRIBE!!), but here are a few things I really liked about the Trailblazer:
*it drives well. (the larger engine is key)
*it offers all of the safety features I want as a parent.
*its interface is simple without being ugly or boring.
*I drove it on some bumpy, less than paved Topanga roads and it was great!
Overall:
*this is a great choice for an aging parent or a new driver.
*Moms may find it too small unless yours are grown.
Chevy is going to sell the hell out of this vehicle, especially when they make it into a hybrid. I predict that the Trailblazer EV is not far off..and that will be rad!