Cars, Trucks and SUVs! Electric, Hydrogen, and New Technologies! The automotive industry is packed with excitement, particularly during Auto Show Season. Leading the stateside kickoff is the LA Auto Show 2018, whose press days are bustling with car freaks. And the only thing that's more entertaining than the vehicles themselves are the outfits that surround them. Needless to say, I snapped all of the Dudes (and of course the Douchebags) to share with you, so let's do this!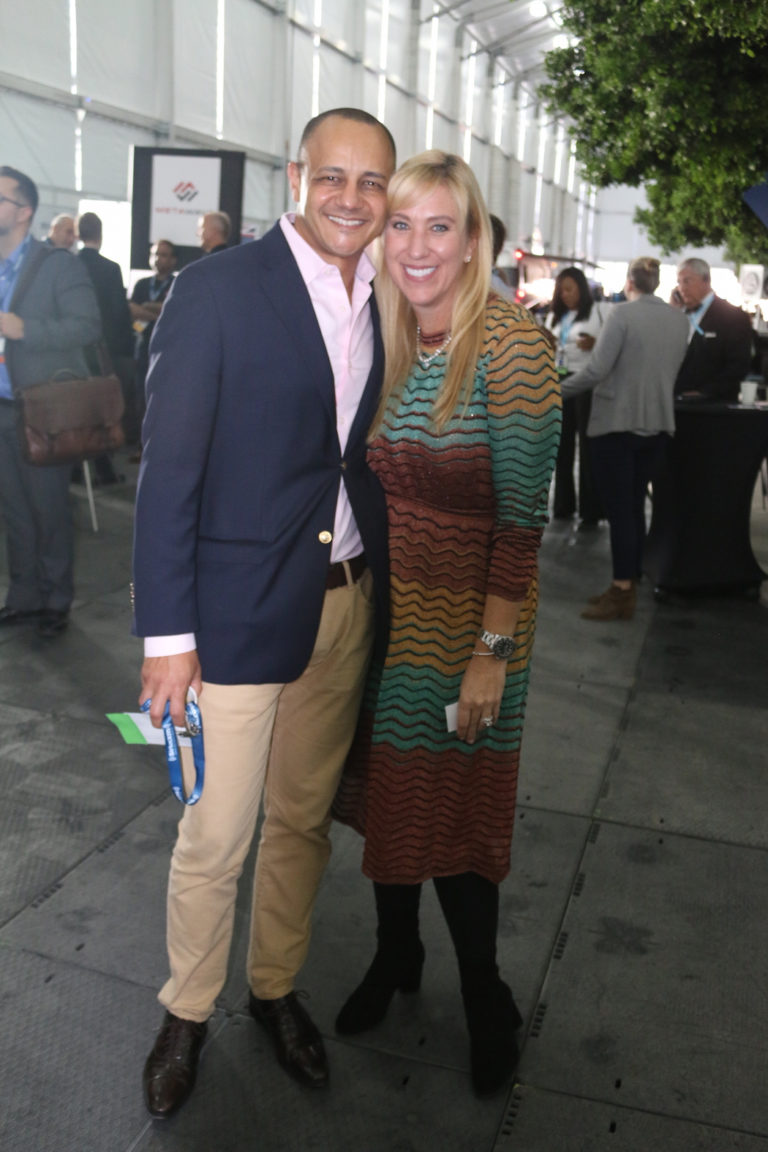 Why don't we start with this revolting pair. 🙄 Auto journalist extraordinaire Basem Wasef and Aston Martin President Laura Schwab are gorgeous and perfectly coiffed. Enjoy the view kids, because it's all downhill from here…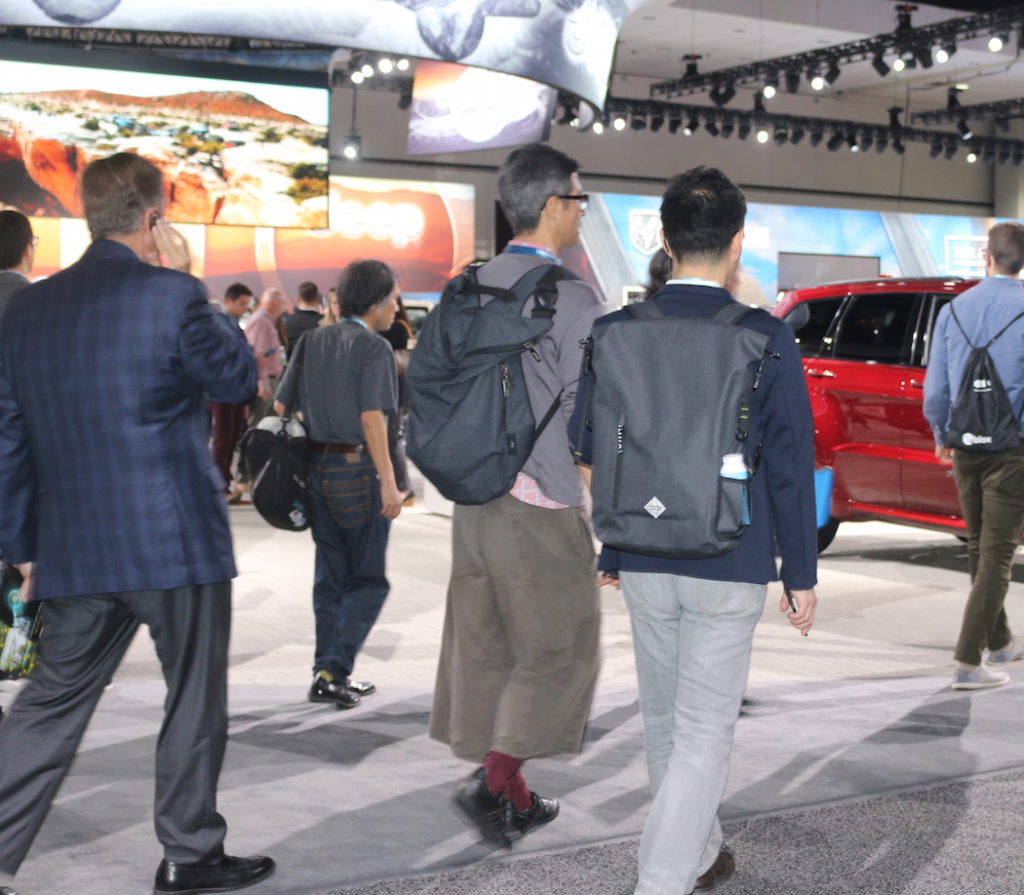 Culottes anyone? This guy gets 10 point for originality, and another 5 points for not wearing an ill-fitting suit. But the burgundy socks and black sneakers are a deal breaker. I prefer my auto show ninjas to wear Jika Tabi, thanks.  Not entirely douchey, but certainly not a dude.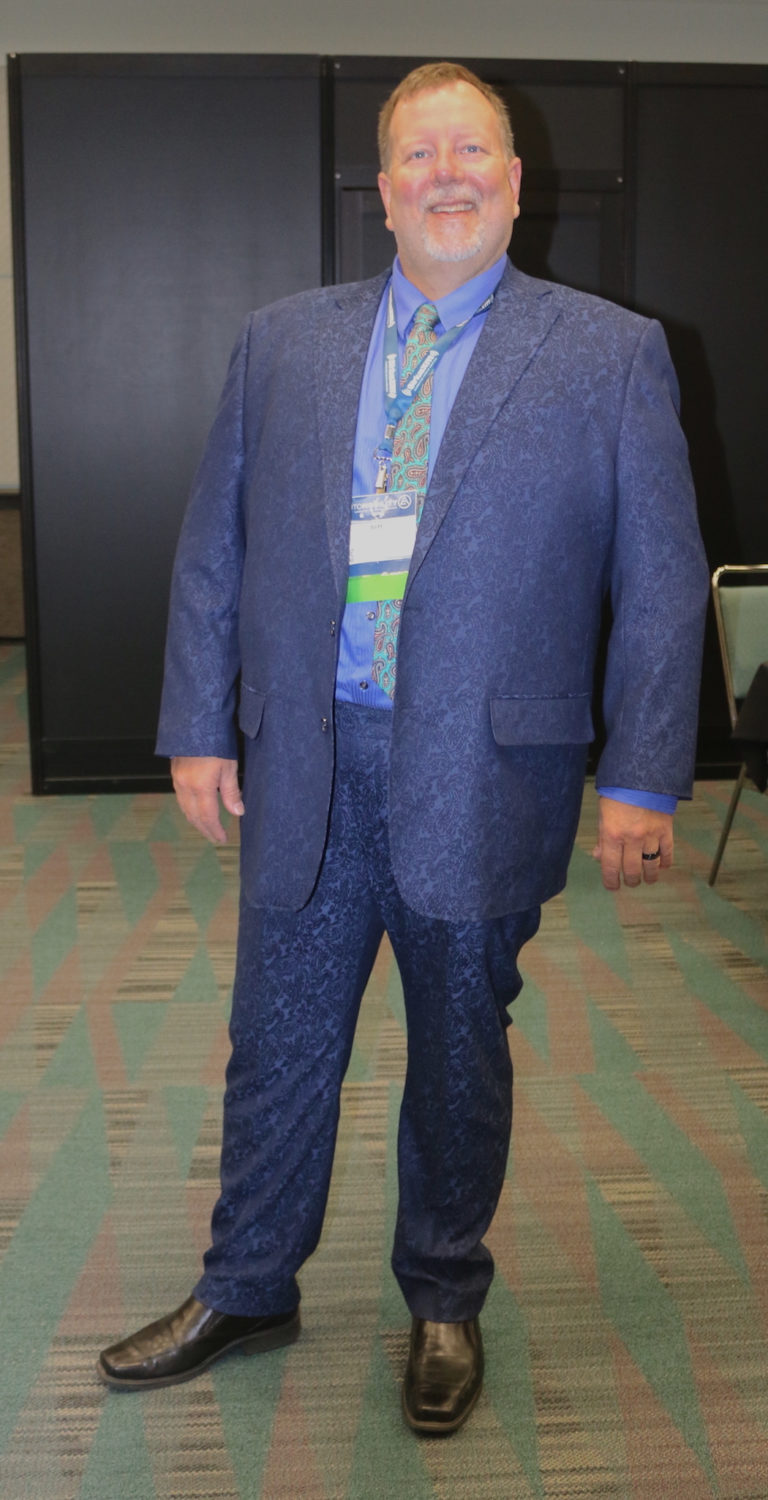 If it's a dude you're after, check out this guy.  In your professional circles, the Big n Tall may hide behind black jackets and sensible shoes. But this is automotive journalism, baby! The above pictured Jeff Zurschmeide is a purveyor of exceptionally bold and striking suits, many of the zoot variety.  The only thing brighter than his suit is his smile, which is why he is adored by his peers, including yours truly.
Less adored is the guy I affectionately call Mr. Moustache. He wasn't exactly thrilled by my low-grade stalking at the show. Which is too bad, because I thought he was kind of cool before he gave me the death glare. Now he's a straight up douche (yes, I am that petty). Guess what else is douchey?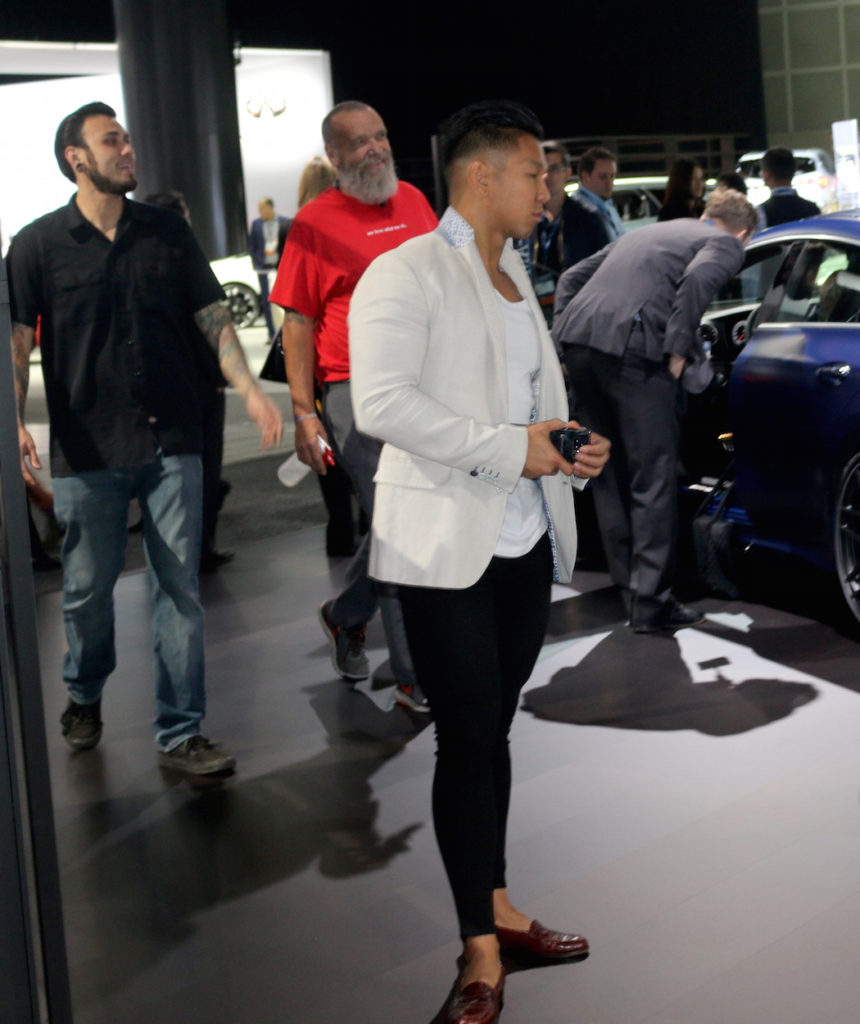 Looking like you're about to sing with your boy band. I admire the modern take on the suit and certainly going without socks at a convention center takes brass balls, but unless his Tinder match lives at LA Live, this is wildly inappropriate. I would know, I INVENTED wildly inappropriate.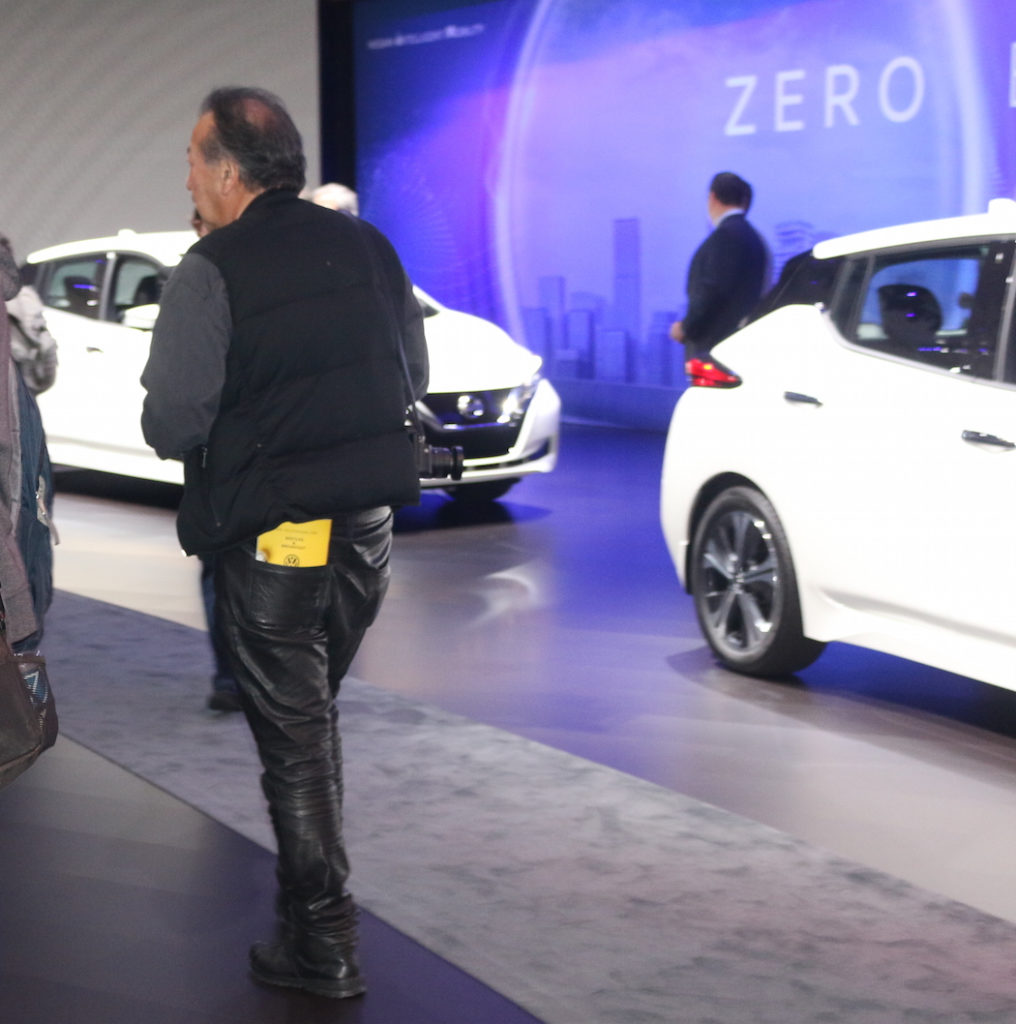 Did somebody say inappropriate? How about black leather pants? Certainly, there's handful of aging bad boys who can wear them into the grave– Keith Richards, Ozzy, and of course, Idris Elba because he can wear anything. But there's something about the excessive walking at an auto show and subsequent excessive sitting that makes this the last place we want to see leather pants.  If we wanted stinky meat, we'd still be eating our Thanksgiving turkey, pal. So take it home, shake it off and hose it down.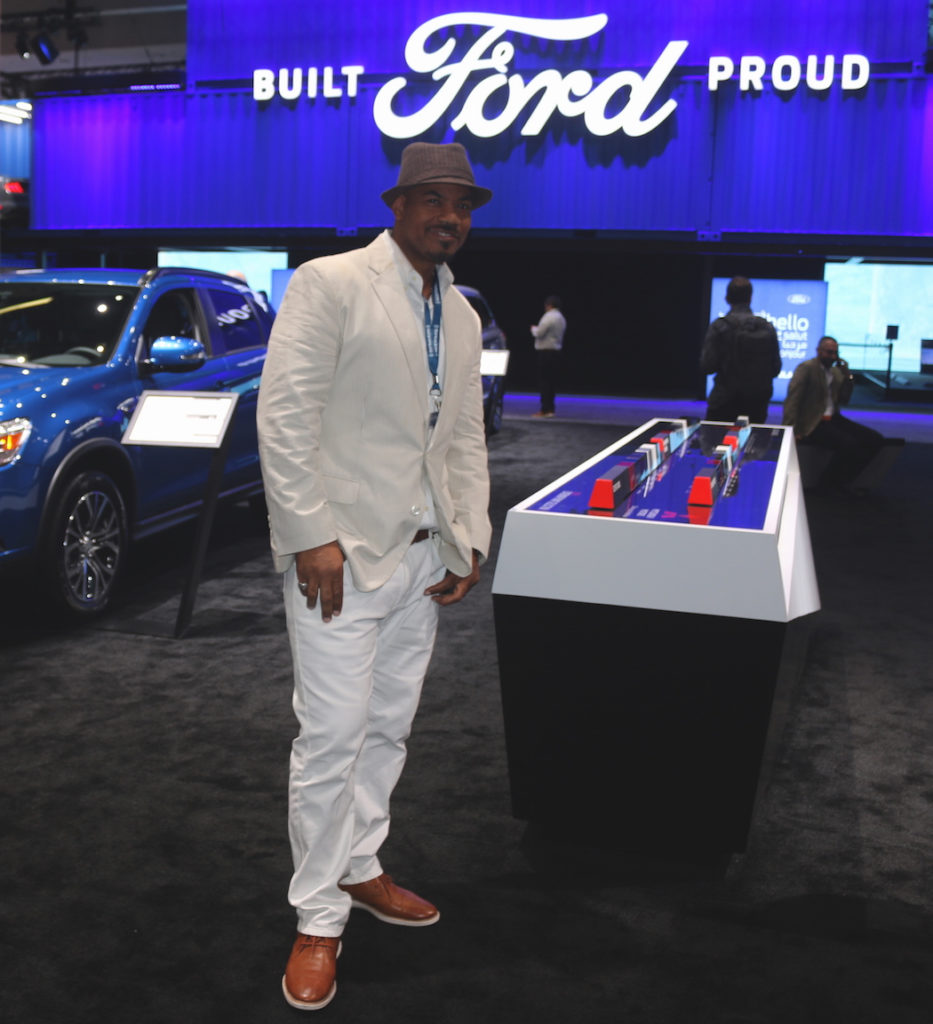 If fresh is what you're after, check out Kimatni Rawlins (of Fit Fathers and Automotive Rhythms), this is a guy who knows how to rule the LA Auto Show 2018. My preppy ass can even excuse the white after Labor Day, because he is just oh so dashing in this seersucker suit. Effortless dude.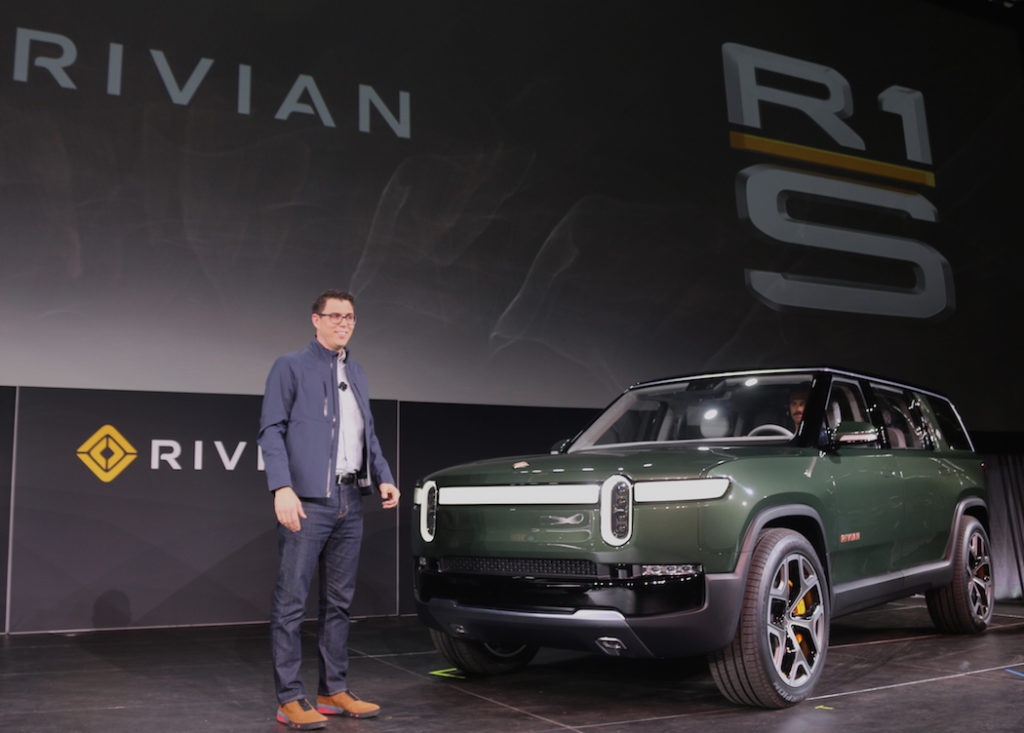 It ALMOST pains me to do this, but do this I must. Sorry, but RJ Scaringe's get up is a little douchey. Not because he's not smart. He is! Not because his company isn't cool. It is! But it's abundantly clear– this just isn't his clothing. He looks remarkably uncomfortable, like a kid forced to wear a suit to church. I blame his publicist, who probably said, "Listen, RJ. The geek thing has gone too far. It's bad enough that you wear glasses and are happily married. We're gonna need you to go ahead and hip yourself up a bit. Valerie here has an LA Auto Show outfit for you from J. Crew. We're gonna need you to put it on." Does it matter? Oh hell no, I'll still buy me one of them EV pickups in a red hot minute, as long as I don't have to wear red-soled sneakers.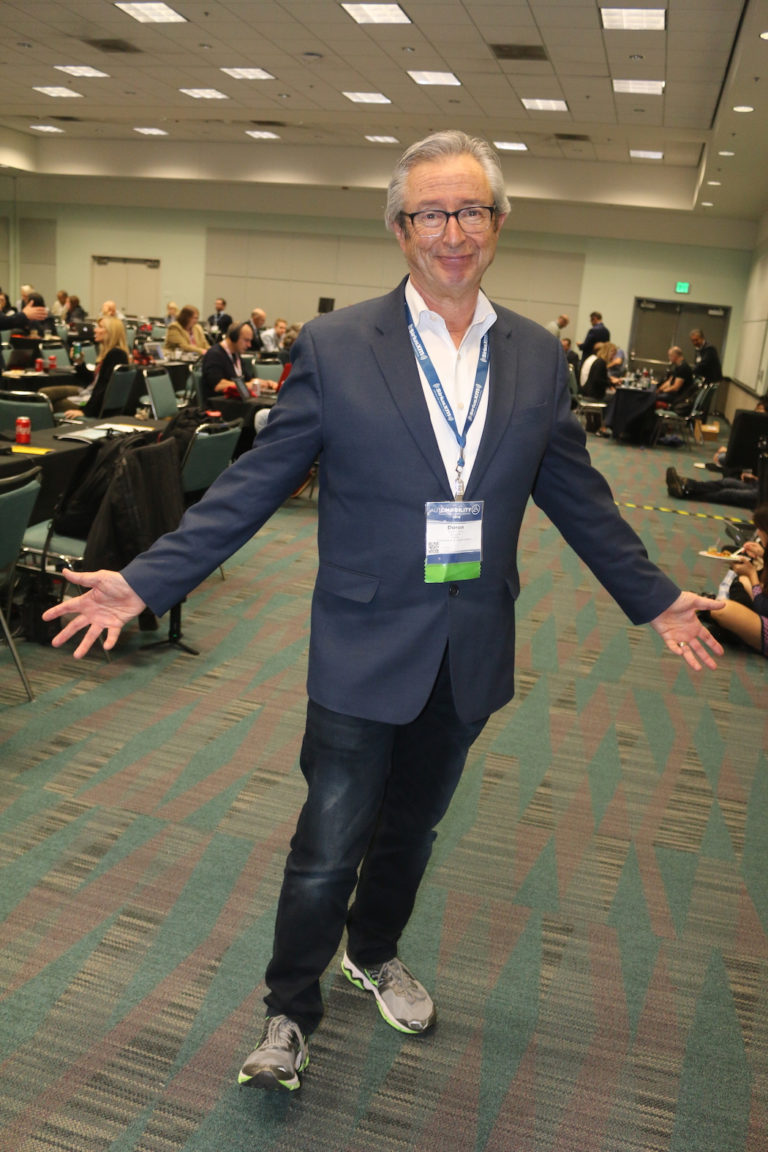 Now this is a guy who knows how to sport some sneakers. Writer and XM Radio host Doron Levin shows the other writers how to age like a boss,  cruising around the show floor with no problems, thanks to his running shoes. Well done, Doron. Now somebody give this dude a Viagra ad contract!
So there you have it. Plenty of Dudes and just a handful of Douchebags.  Needless to say, the LA Auto Show 2018 is a blast so you should grab your best seersucker and head on down.