Sure, Chicago in February is not the kind of balmy, relaxing getaway that most of us long for during the dog days of winter, but my visit to the 2022 Chicago Auto Show did not fail to delight and entertain. From the big, burly off-roaders, to slick, rubber-burning speed freaks, there were many sights to see. Oh, and there were cars too. Let's review the Dudes and the Dbags from the nation's largest car show #CAS2022:
The Dudes Of #CAS2022
I don't care if it's 72 degrees in this convention center, but the dad who keeps his pompom on to match his mini-me is always a Dude. He also gets another 10 points for father-son time and an additional 5 for adorable hand-holding.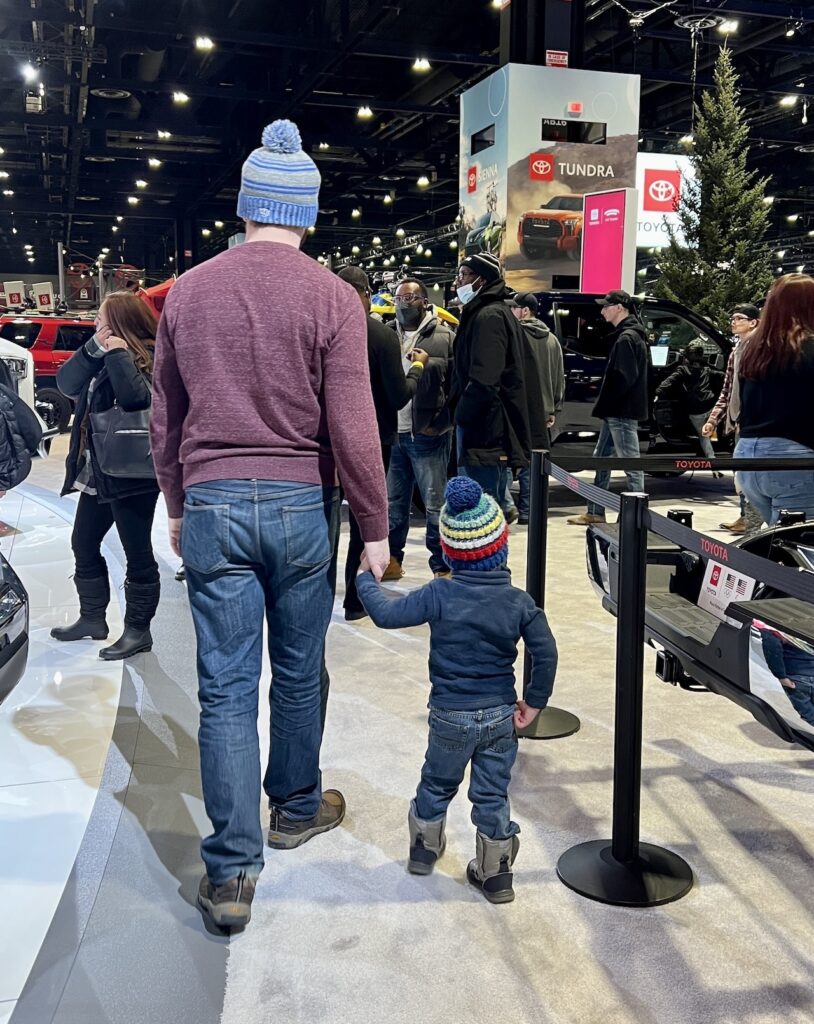 Check out all-star automotive journalist Perry Stern who not only appeared in Chicago with a hot new bod but also sporting a true unicorn– automotive clothing that actually looks elegant in the form of his Mercedes tie.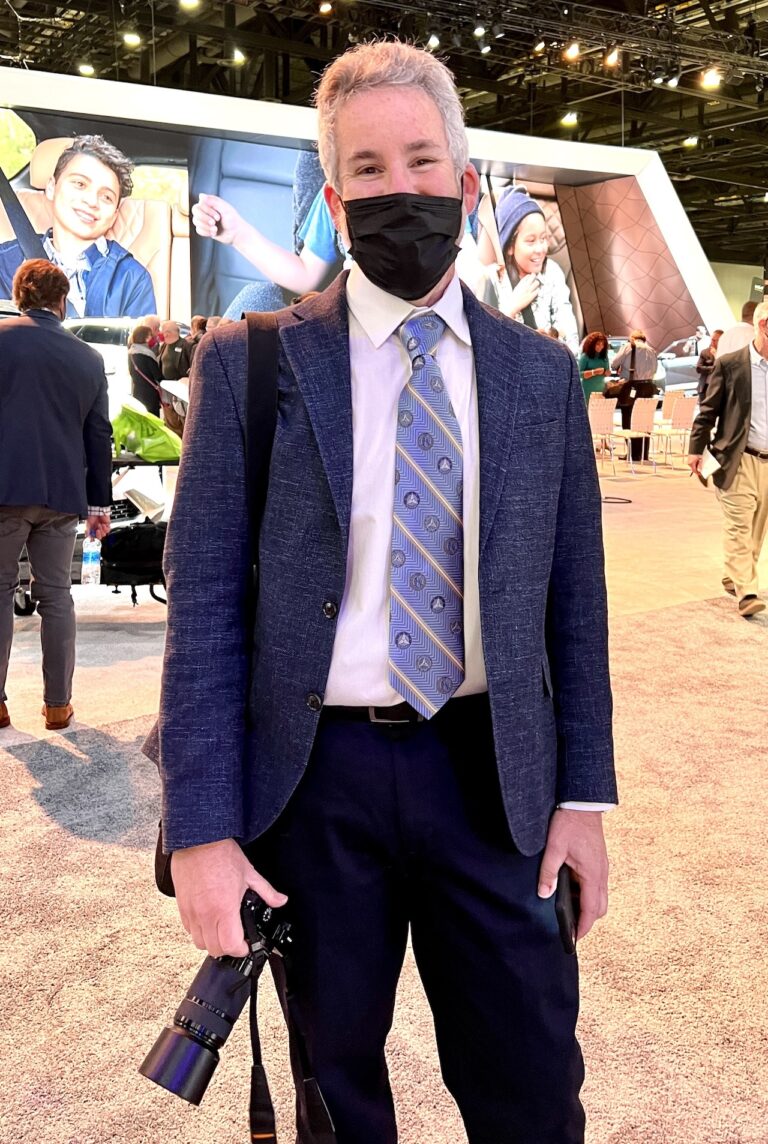 There are few things I'd rather see at an auto show than women of a certain age rocking it in their finest leather pants, fluffy tracksuits, and zebra-striped shoes. These badass mamas grabbed all the schwag that Chicago had to offer, which they've clearly earned, based on their getups alone.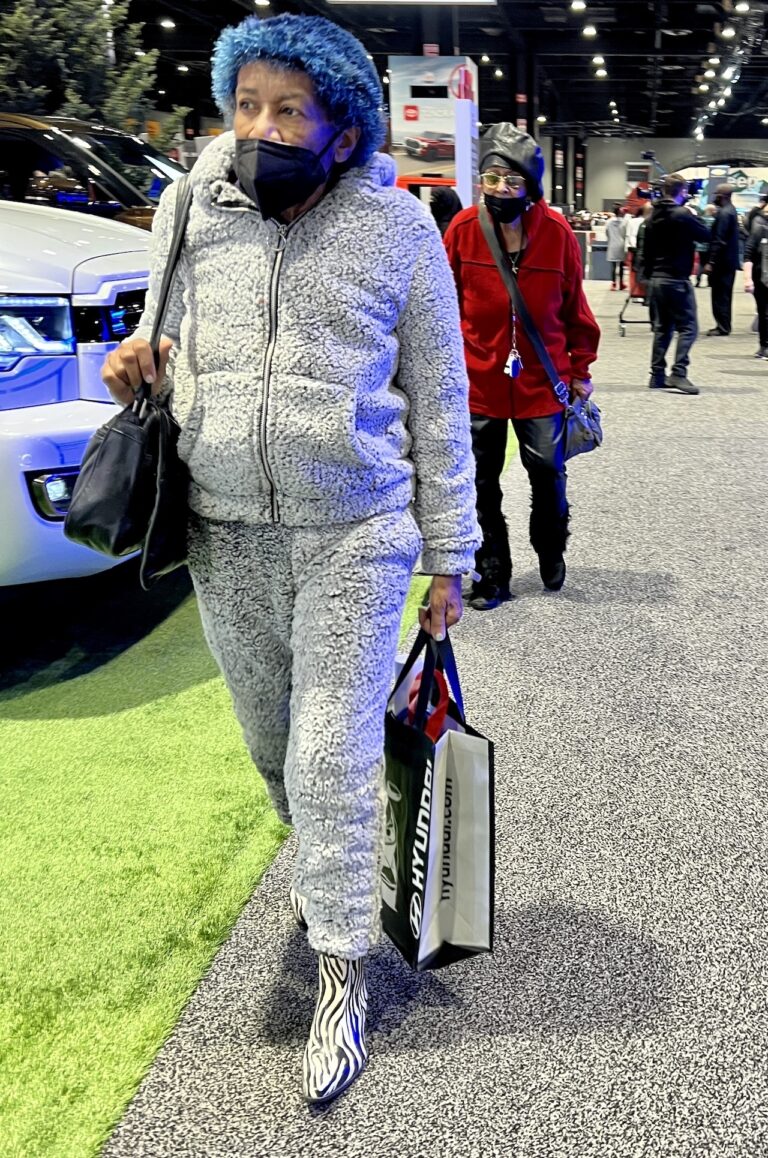 Also Dude-worthy: Jeff Jablansky's modern power suit. And you thought the coolest thing at Kia was the EV6!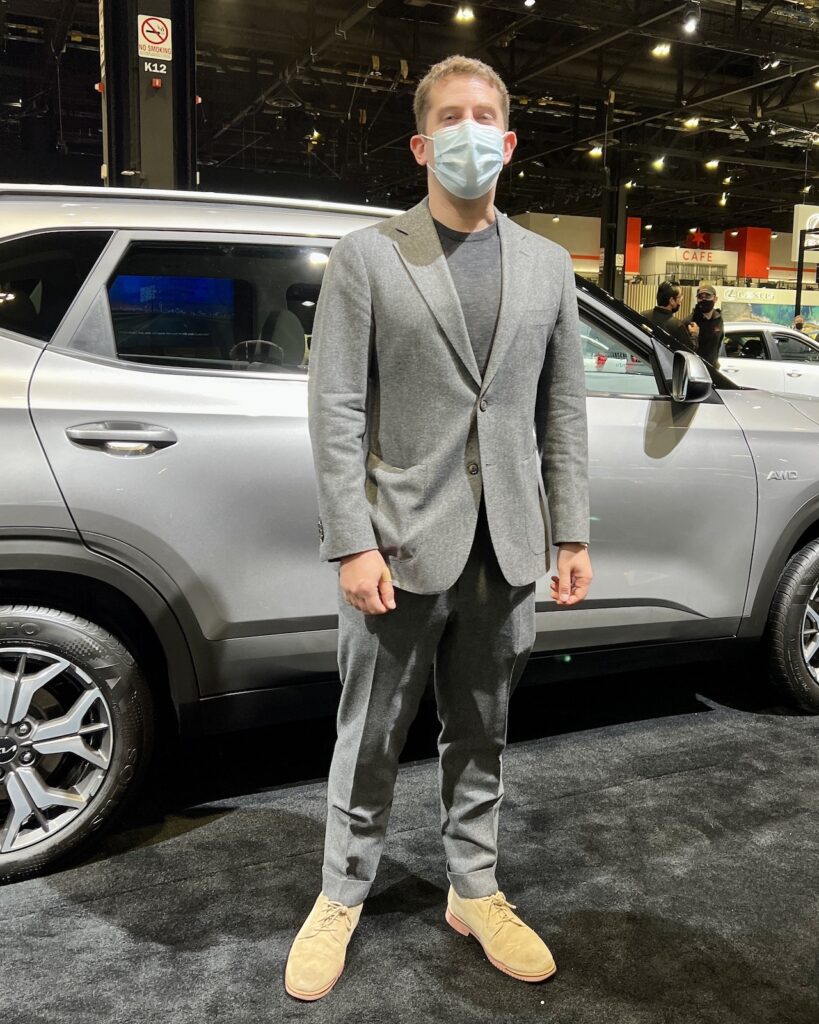 Anything looks good on the guy who helps his handicapped kid sit in a brand new Chevy Suburban. You sir are the definition of a Dude.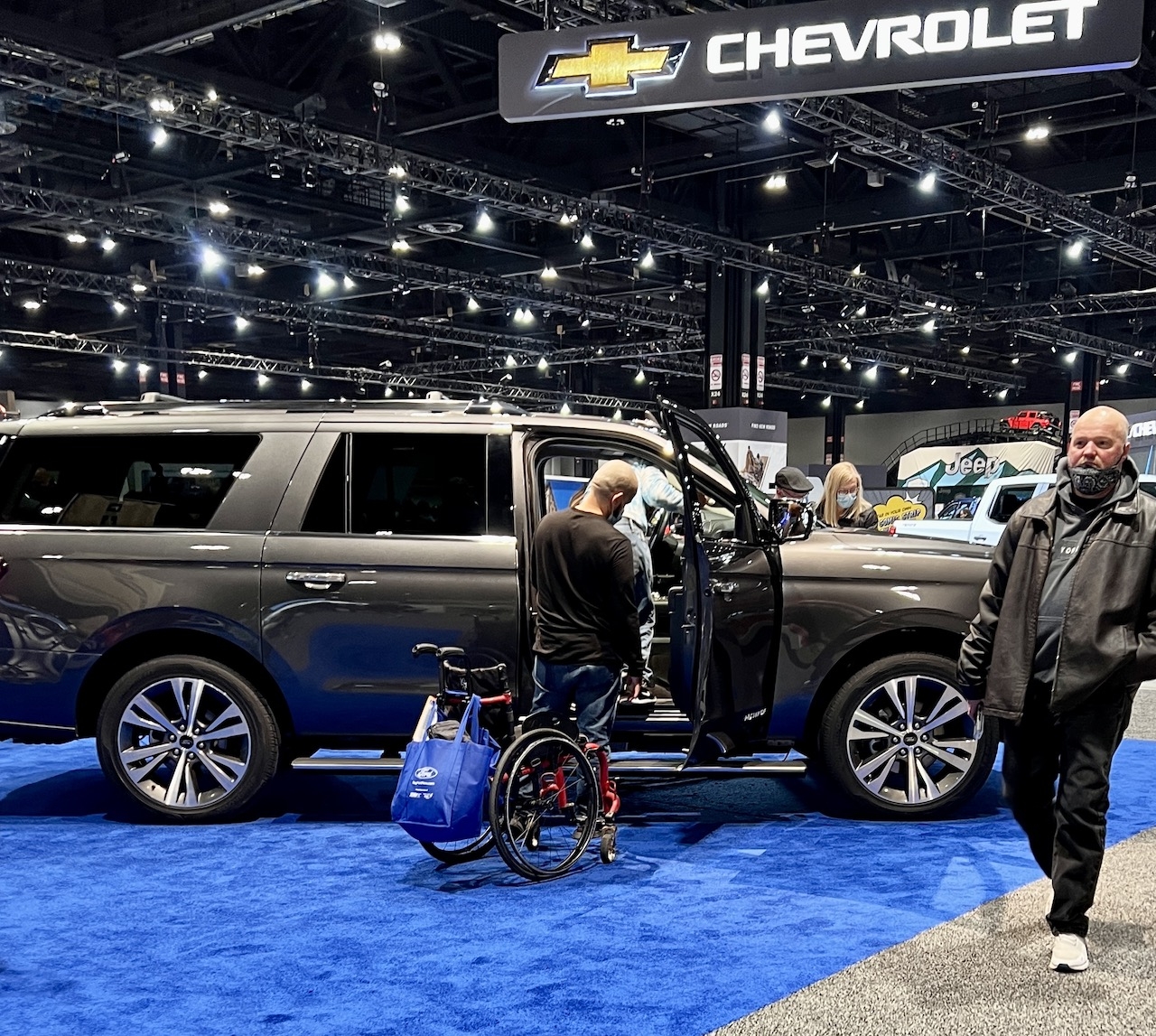 The Dbags of #CAS2022
Somewhat less charming was this little boy who decided to face plant on the convention floor carpet and catch any/ all variants of the COVID-19 virus. This little Dbag deserves an epic time-out!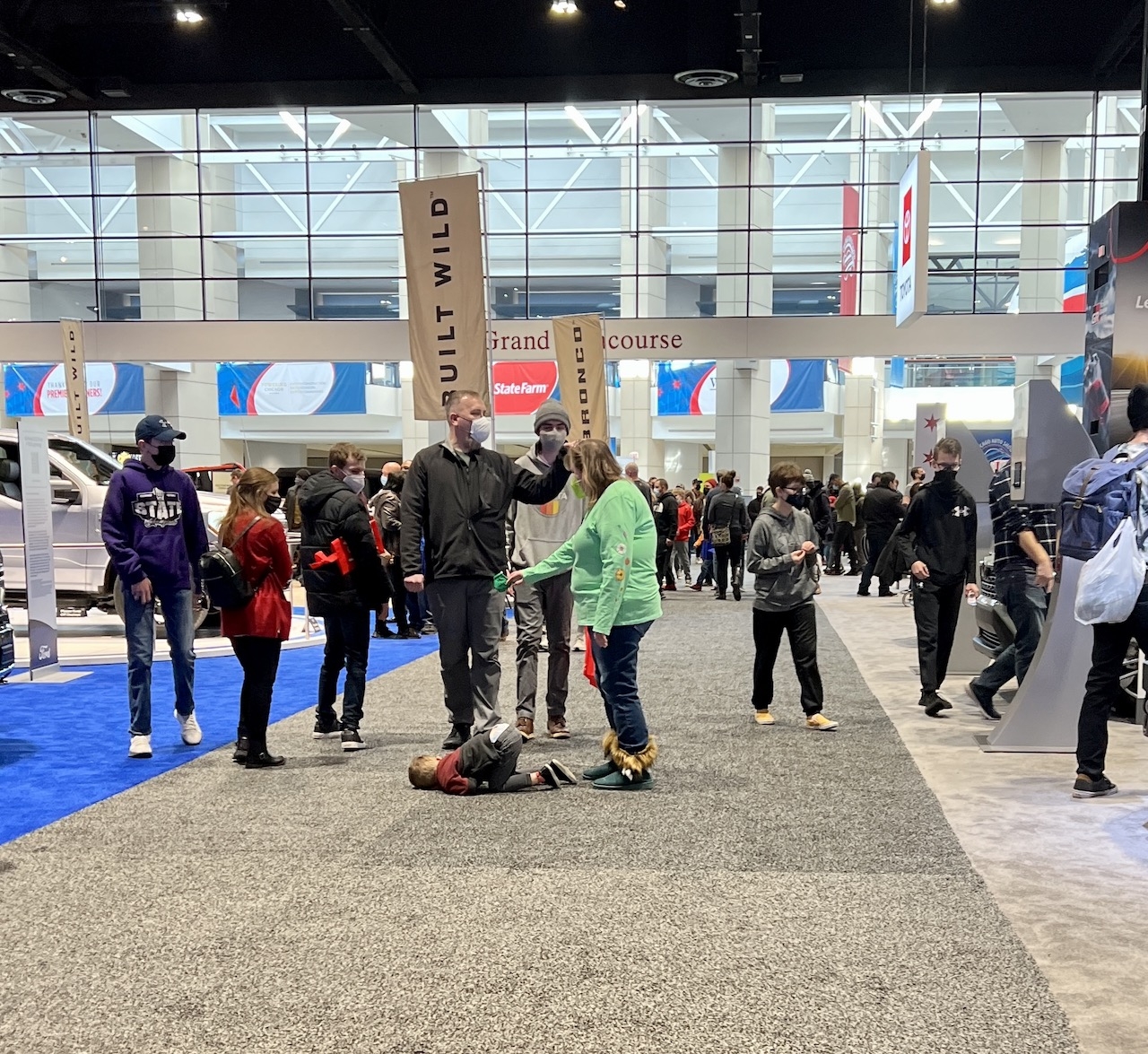 I dunno what this group deserves, but there's no denying that a haircut is in order. While I can appreciate their solidarity, I think we can all agree that their team aesthetic needs an upgrade.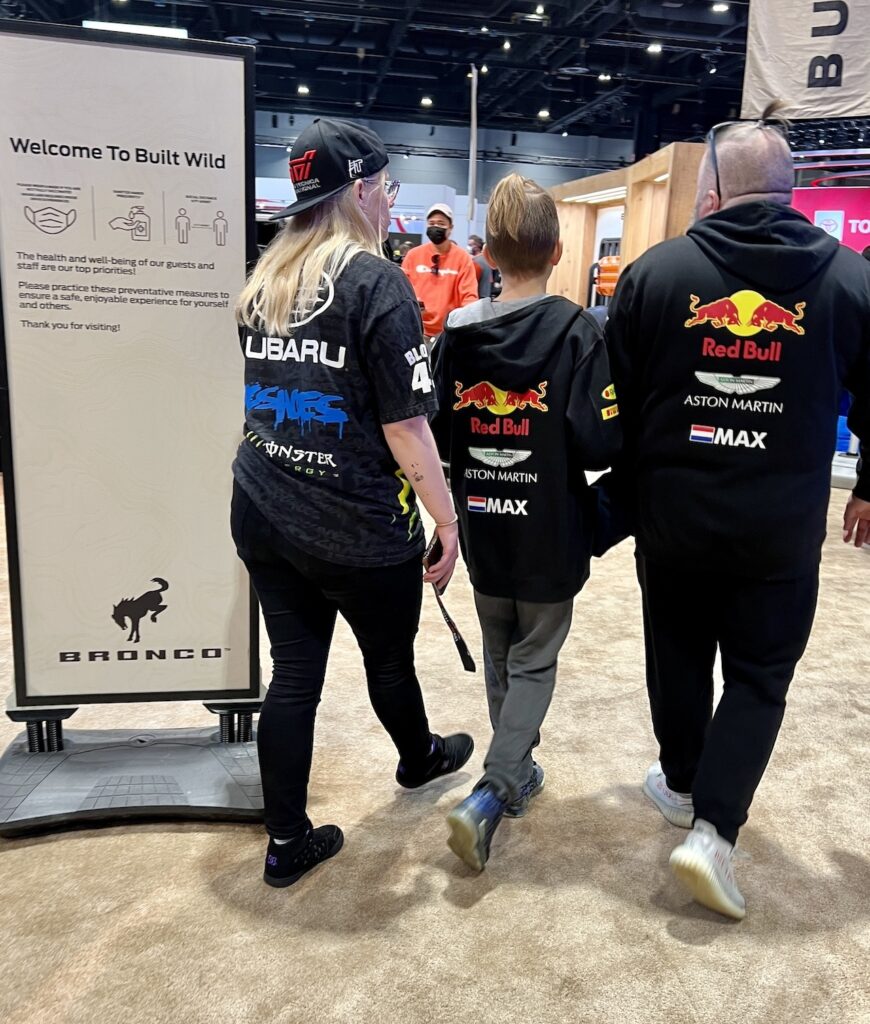 Guess who else needs an upgrade? Little Miss February open-toe! No type of Uggs can provide enough fuzz to make that ok.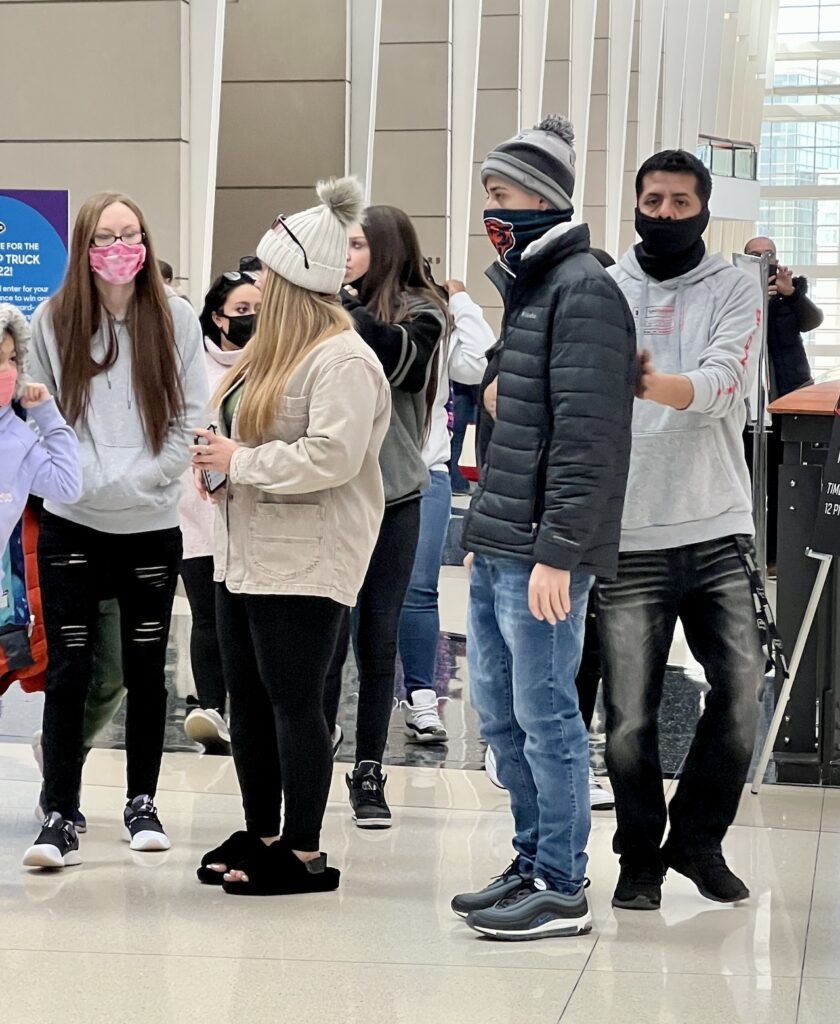 Dear Mr. Sweatshirt, I pray to God that one of these things is true.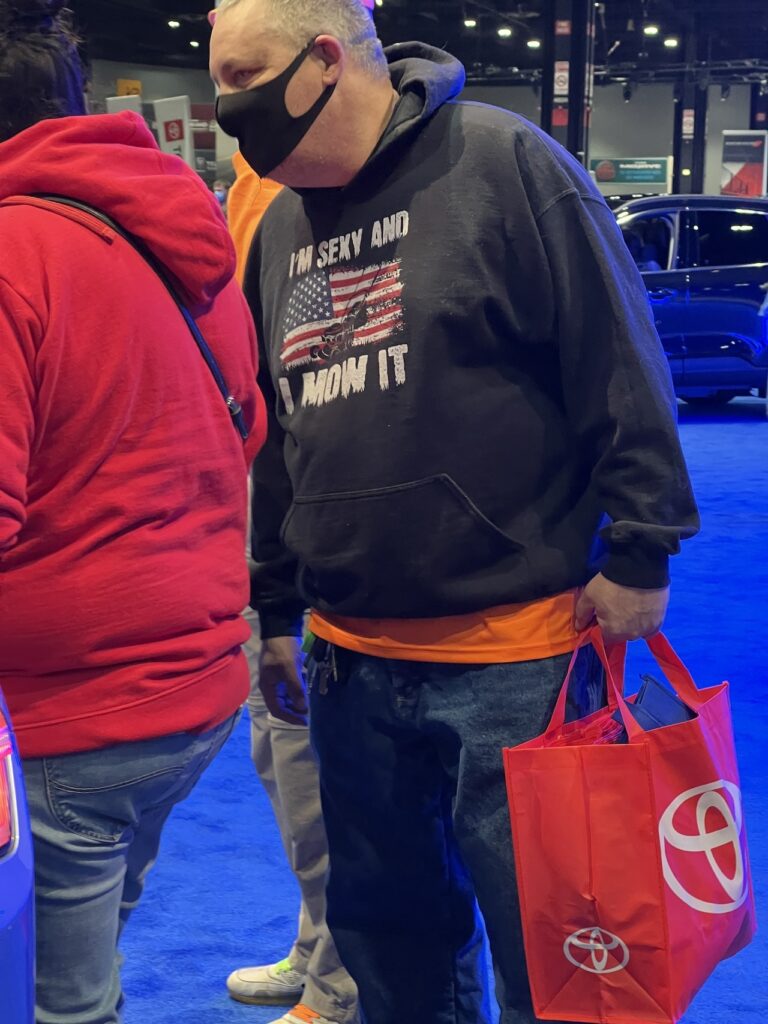 Dear holder of the mile-high selfie stick, no one wants to watch that video.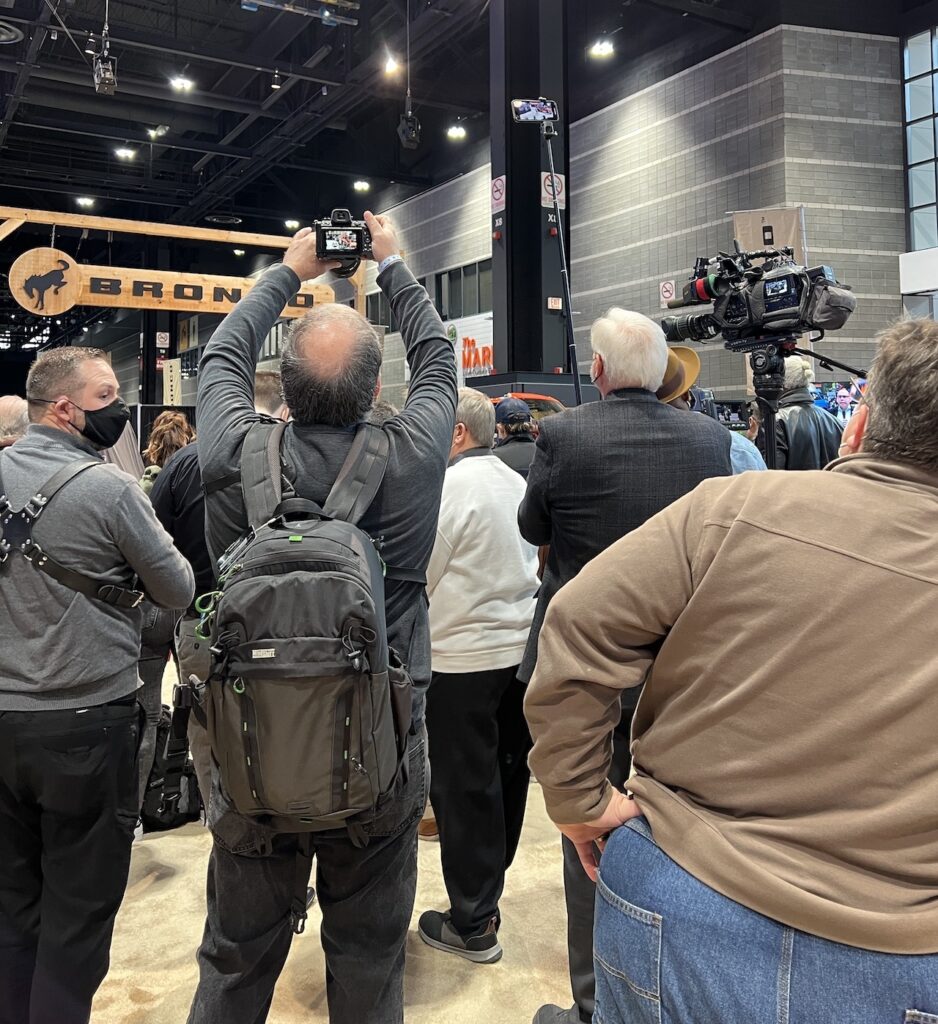 And here I thought Dbags in red hats at car shows was just an LA thing. Dear Ferrari, it looks like a good time to launch a bra line.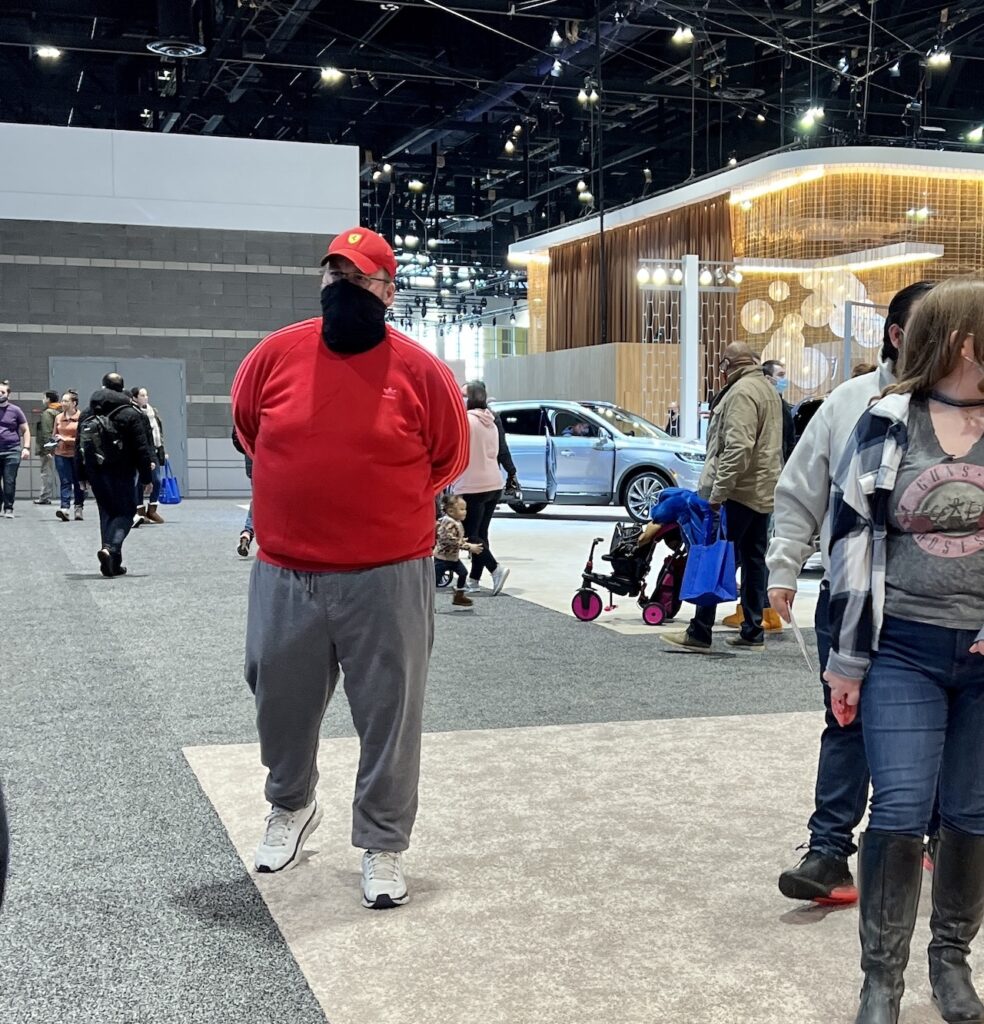 Dbags or not, #CAS2022 was super fun. I recommend it highly (with the obvious caveat that you send me your most scandalous in-show shots). Mwah Chicago, I'll see you next year!