One of the great things about auto shows (besides the outfits) is seeing lots of new cars in one place at a time. Yes, that even includes the awful ones, because, let's face it, ugly cars are sometimes even more fun than the pretty ones. A case in point is the 2022 Chicago Auto Show.
HOT?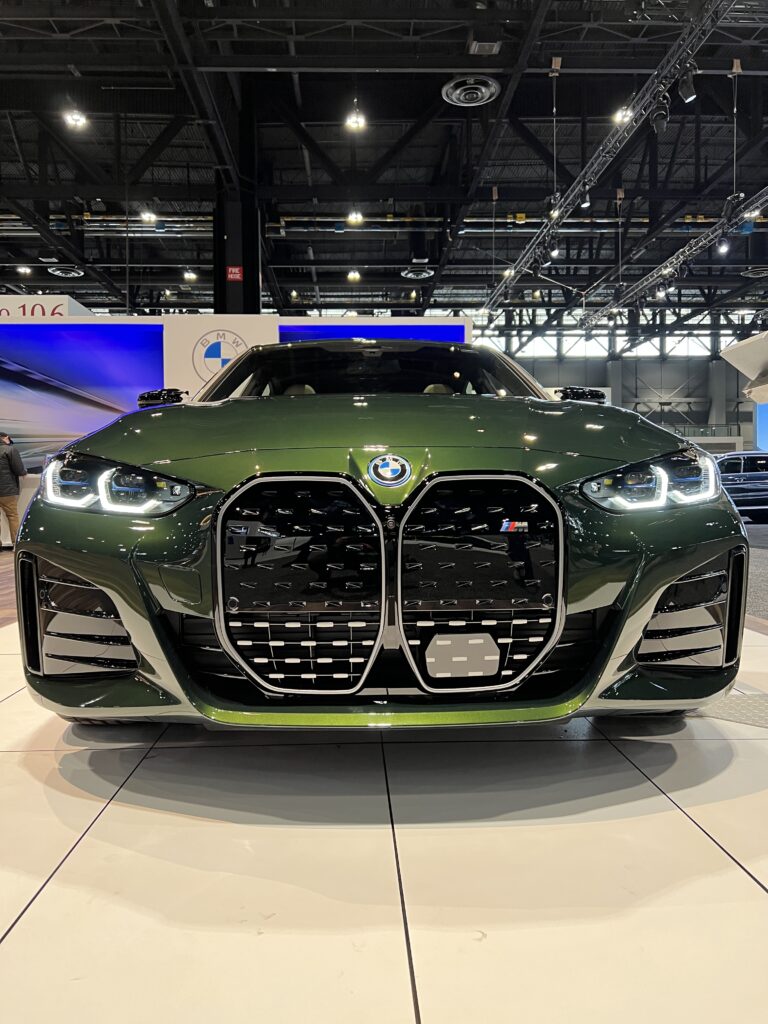 Sometimes this shit writes itself, people. But seriously, what in God's name happened to BMW? It's one thing to run through every letter in your lineup to saturate the market. I get that. It's business. But when your reputation rests on the intersection of performance and design, it's never wise to squat down at that convergence and take a massive..grille. Not hot.
OR NOT?
Sandra Bernhard once said, "In France, they say the perfect breast fits in a champagne glass. In America, ours clog toilets." Check out the latest potty stopper from Ford:
Is the Ford Bronco Raptor ridiculous? Of course! But it's also incredibly hot. This is America, Bigger! Bolder! Faster! is how we roll. With 37″ tires, a twin-turbo 3.0-liter V-6, and an output over 400 hp, this is not your cousin's Bronco II (which produced only 140hp, btw).
What do you think? Hot or Not? Check out my video from the 2022 Chicago Auto Show floor, and let me know what you think is HOT and what's NOT!