As a rule, trade shows suck. Between boring panel discussions to cheesy booths to forced networking, they can easily be the worst part of anyone's job. That is assuming you don't work in automotive.  For in this industry, there is one trade show that is both coveted and disdained by all involved and that's The SEMA Show.  The Speed Equipment Manufacturing Association show officially attracts over 70,000 buyers and over 3,600 members of the media to Las Vegas every November.  Unofficially, SEMA attracts wonderfully ridiculous vehicles, extravagant displays of manufacturer funds and men behaving badly– which is where I come in.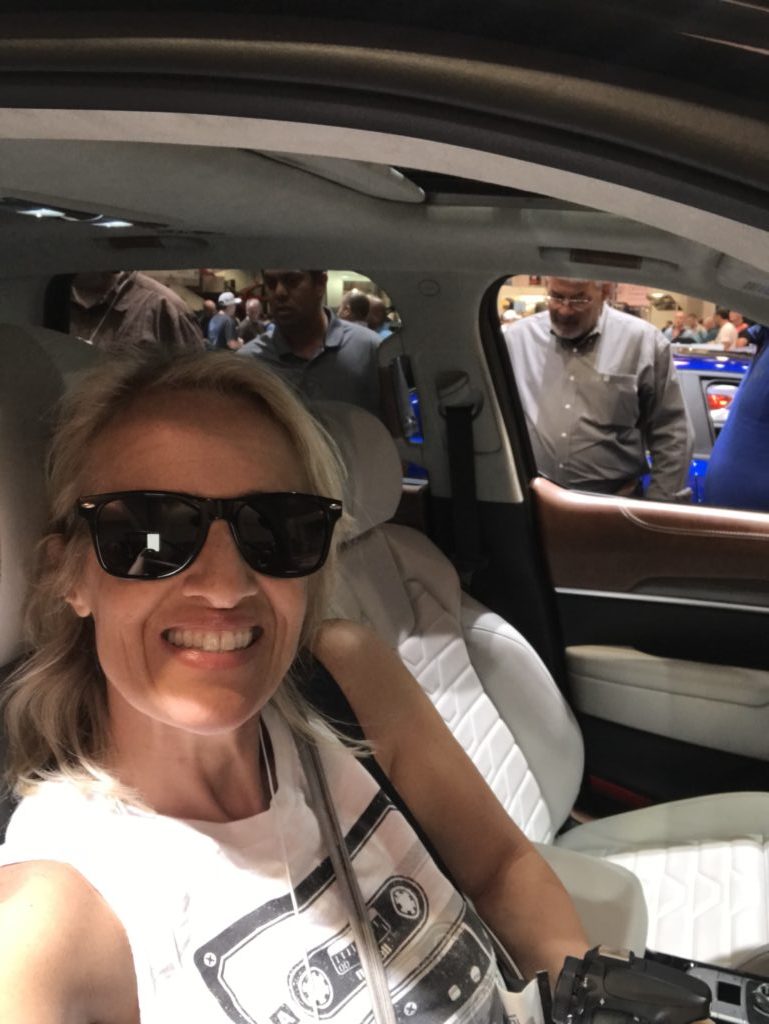 I love SEMA. It is the most predictable event in my quest for the weird and wonderful. So without further ado, let's roll the dbags from SEMA 2018: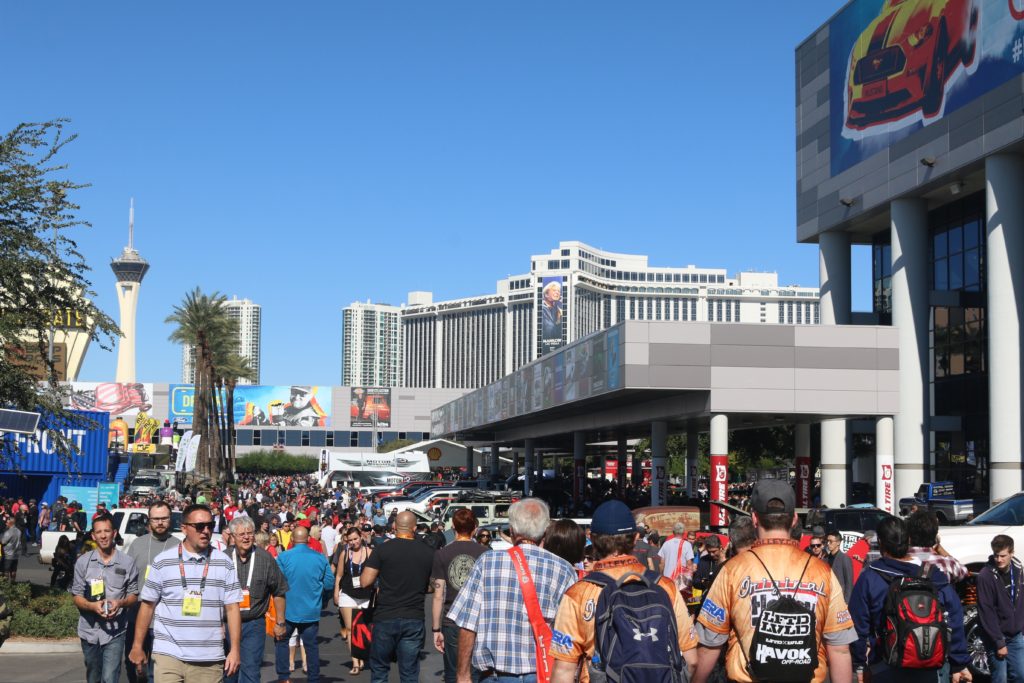 Due to its enormous sprawl (1 million square feet to be exact) SEMA requires a comfortable, walking friendly get-up. So most attendees opt for attire that is simple, somewhat conservative, and clearly designates your team: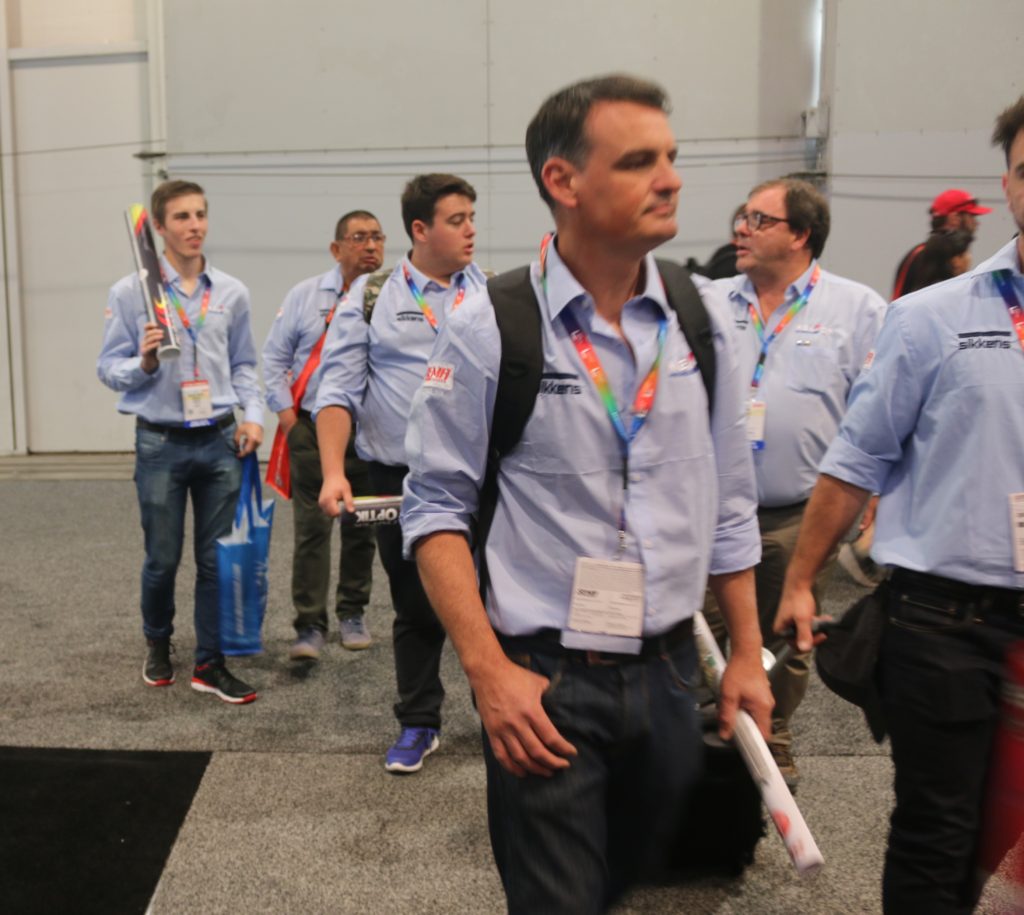 This is particularly unfortunate if you work for a German company that insists that you attend this sausage-fest with a rainbow flag hanging around your neck. Luckily, 98% of SEMA attendees would never admit to darken the door of a gay bar, so the rainbow reference flies right over their poorly coiffed heads.
Speaking of sausages, SEMA is also notorious for booth babes. These adorable little flesh biscuits are encouraged to squeeze themselves into Vegas-appropriate garb and then lure passerbys into their space where they are promptly trapped by a sly fox in khakis.  Hey, this is business, no hard feelings. Actually, I'm pretty certain that hard-feelings are exactly what they're after, but I digress..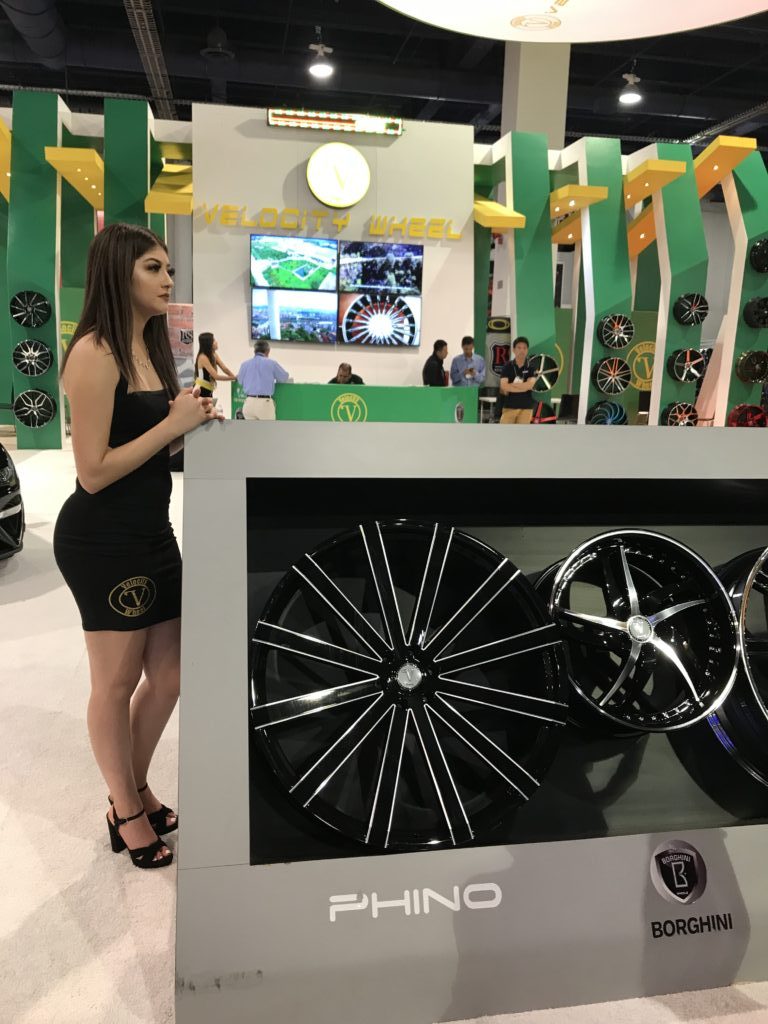 But not all of these young women are thrilled with their roles as sirens-for-hire. Thus, I consider their bosses to be dbags, because it's just not cool.  Except for this one: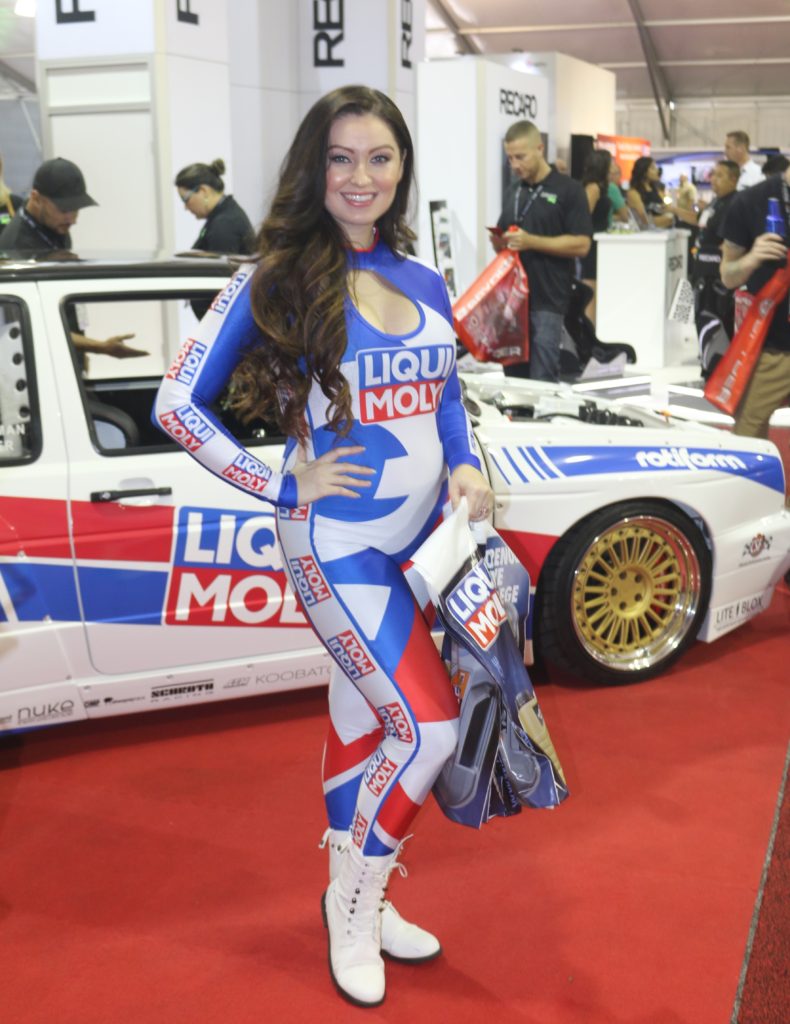 Sure, the jumpsuit is tight and racy, and she is absolutely objectified, but it's cool. Because this young woman just owns it– she looks like she going to drag guys into her booth, drain their coffers and then hand them a bag of lame shwag, which makes her even better than a dude, she's a businesswoman!
You know who else is a dude? This guy: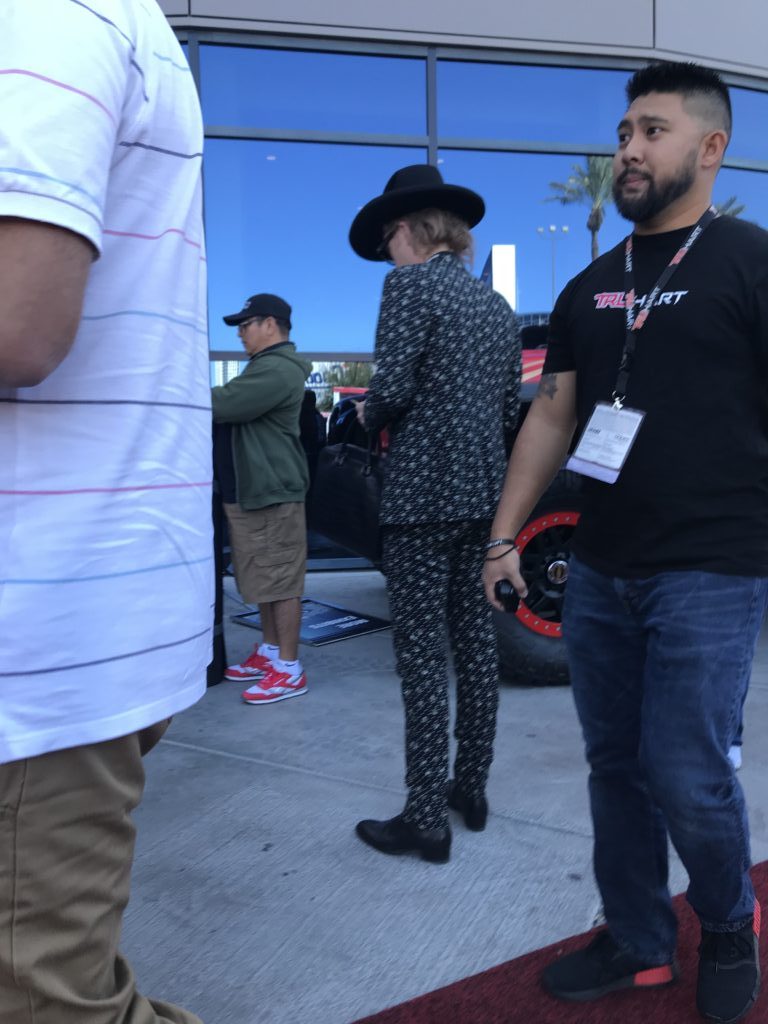 Because if you're looking to stand out in a crowd of ill-fitting Dockers and orthopedic sneakers, a smart man dons a slim suit. He is a genius. Almost as clever as these two: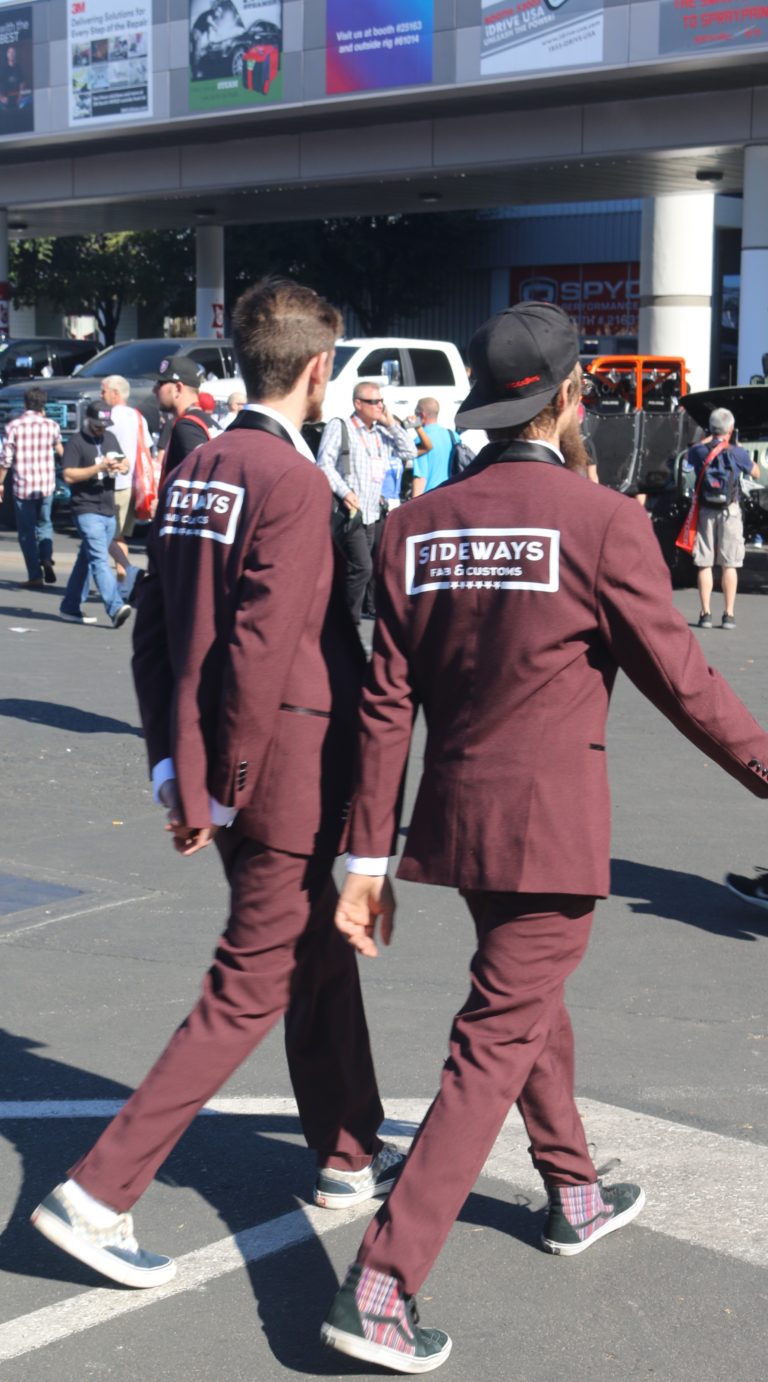 Burgundy tuxedos + Vans= the Best SEMA company garb ever. Way to go Sideways Fab & Customs! Because if I have to see another pair of knuckleheads in flame shirts..
They don't mean to be dbags, I'm sure. Nevertheless, they just are. It's time for the flames to go, so we can make room for new trends.  Like men in skirts: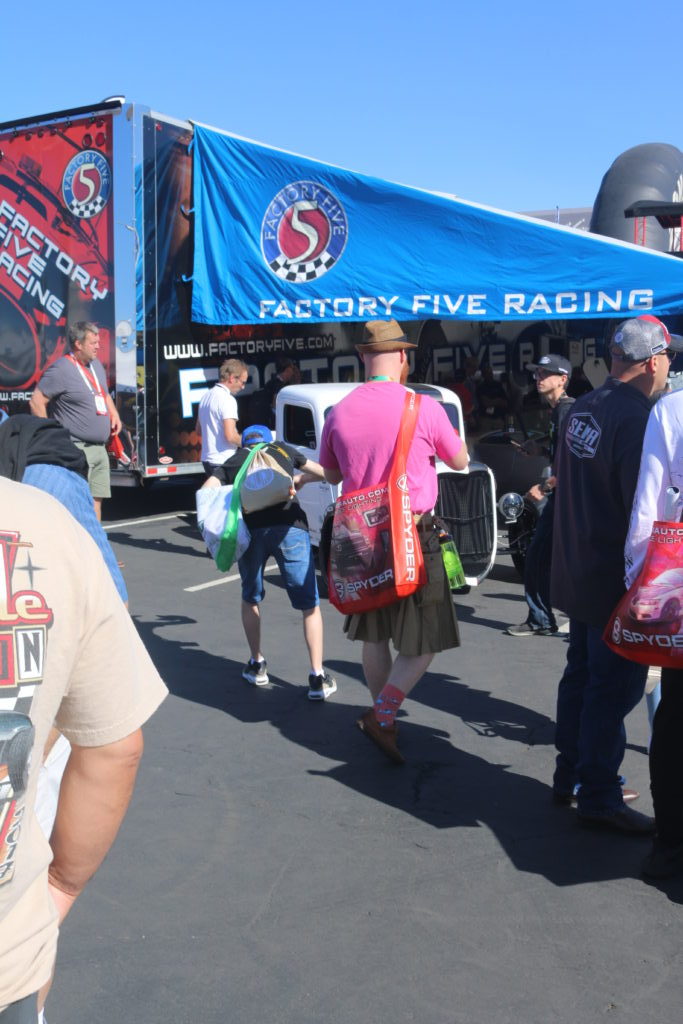 I mean, one weird Scottish dude in a kilt is one thing, but two?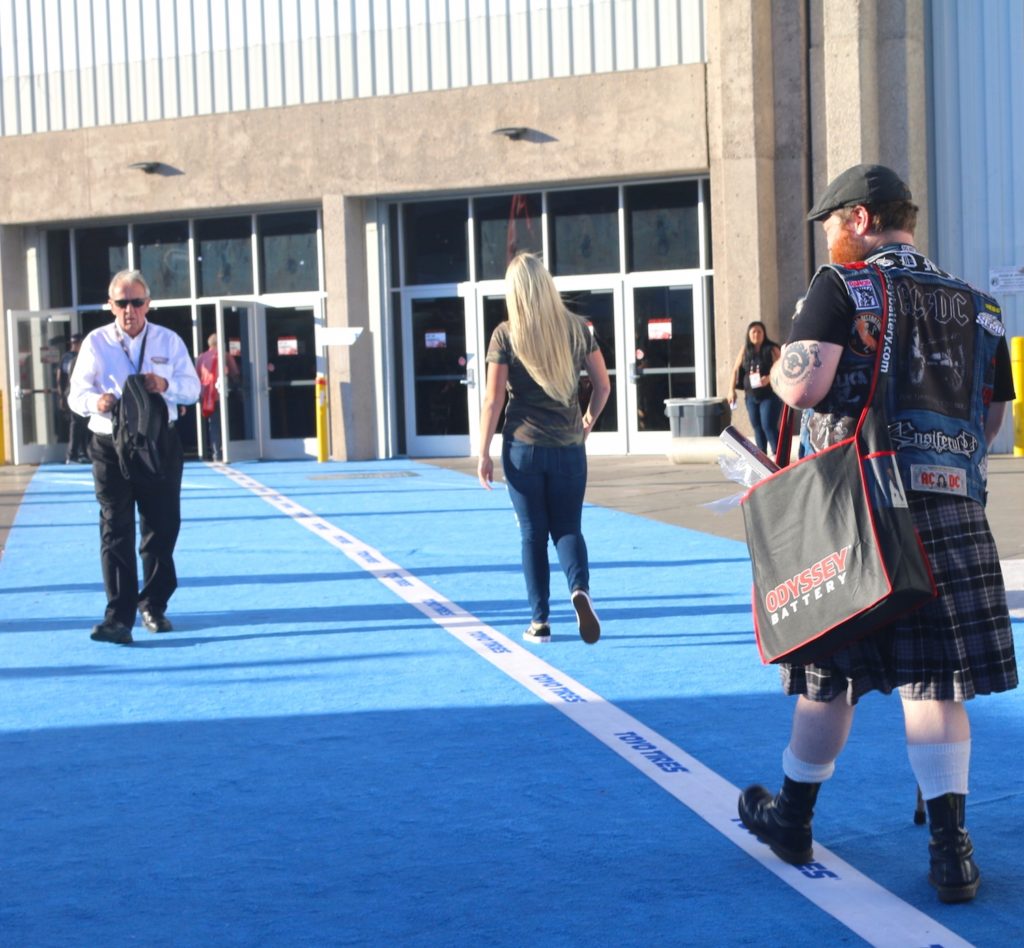 I swear, I tried to wrangle them both up and see who did a better Fat Bastard imitation, but no such luck. So I've decided to give Mr. Combat Boots the prize for Best Dude in A Kilt, due to the fact that he rocked a cane. There's something so enduring about a guy that can leave the metal show mosh pit and then jump in his Honda Odyssey with disabled plates that is very distinctly SEMA 2018. Well played, sir.
If you attended SEMA 2018 and have some good outfits of your own, share them with me on Twitter, Instagram or Facebook! In the meantime, I'll be counting the next 360 days until the next SEMA Show! Or if you're looking for more fun, SEMA content, check out my SEMA Needs A Vagina video here.