Ah the pickup. Nothing says solid dude, like this: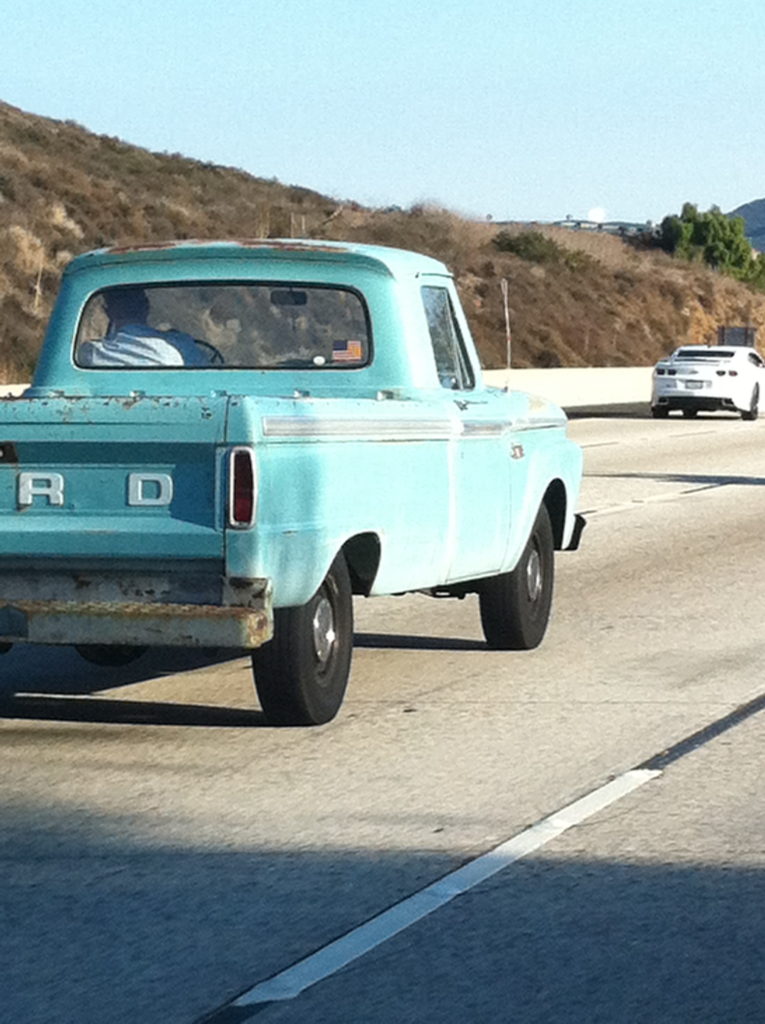 This guy is so great. There's no porn on the floor of the passenger side, he's not sipping a latte, he doesn't even have a cell phone–he's solid dude. He's probably got a thermos with his Folger's freakin' coffee, a Farmer's Almanac and is listening to baseball on his am radio. God love 'em.  He's a man's man and proud of it.
Here in LA, we have plenty of pickups. They're usually fall into one of two categories–a) small, white and driven by a Latino guy with six other smiling Latinos crammed into it or b)a black Ram diesel driven by a contractor from Simi Valley who is driving alone and is …annoyed (probably at his Latinos smiling in the white truck, but who's having more fun?)
But then there's the other category–pick ups trying to be pretty.  I know it's odd to you, if you're a dude running cattle on a ranch in Wyoming and doesn't know a male who gets manicures or thinks Ed Hardy is related to Laurel, but there are pick ups here in Tinseltown just for show.
Take for example, this beauty: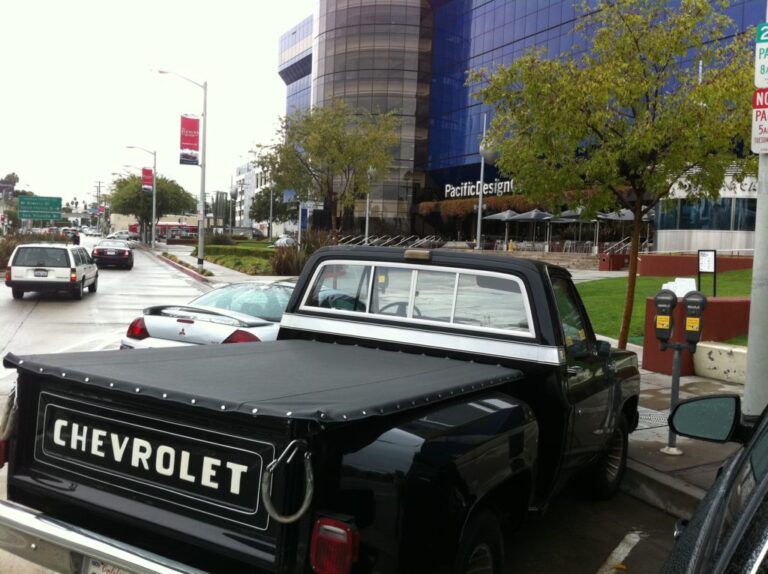 Great right? I know. But I still kind of hate it. Isn't a pickup supposed to be filthy on the outside and filled with various large animal droppings on the inside?  Why is this one immaculate and parked in front of the Pacific Design Center? If that bed is filled with bolts of fancy fabric I'm gonna puke.
I know this is supposed to be cool, but..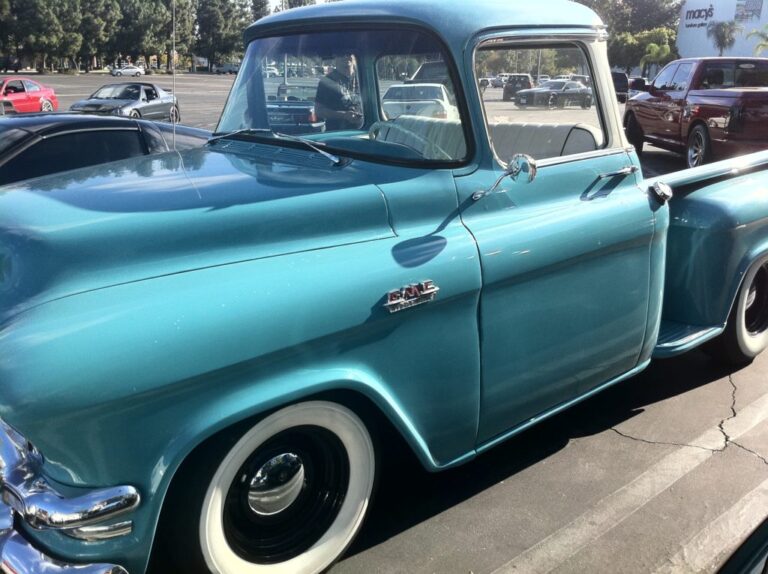 When a truck's this scrubbed, I can't help but feel that Owen Wilson should be driving it and asking me to "come party." It has no soul.  I mean, white upholstery in a pick up?  I can excuse the white walled tires, but the white leather just seems wrong.
I know you think this is the part when I show a huge, over-lifted Ford F150 driven by some 20 year old Neo-Nazi douchebag from Orange County, but dear reader, we're both too smart for that– aren't we? His douche-ness goes without saying.
Now that we have that out of the way, how's about this number?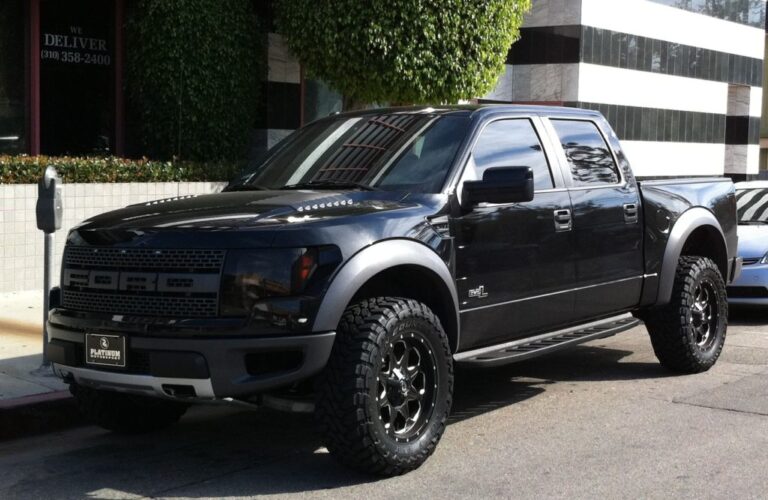 It's kinda the same problem.  You're either a guy who gets a pedicure and drives a Bentley or you're a guy who drives a Denali and hacks his toenails with a pocket knife.  Trying to combine the two is just disturbing– like ordering a salad at McDonalds. Just get the Big Mac, douchebag.