1. It's Genesis' first SUV.
As you guys know from my G70 and G80 reviews, when it comes to Genesis, I'm a fan. The sense of luxury is not only complete with these vehicles, but it is refreshingly new, clean and elegant. (for more info see point #5) But the Genesis vehicles also drive really well and because they are a part of the Hyundai Motor Group, I like the reliability, value and build quality.
2. It's got a Third Row, bitches!
And yeah, I am talking to the bitches here. Because we all know that dads rarely require a third row. If you're the exception, good for you, but more often than not, the people who come to me about car buying advice who are looking for a third row are women. What do they want? A safe, good looking car that drives well and will make them feel sexy and beautiful even while they're karting the hockey team to the rink at 5am. Look no further ladies, this SUV promises to be that affordable, beautiful third row beast that you can still park without a team of external consultants.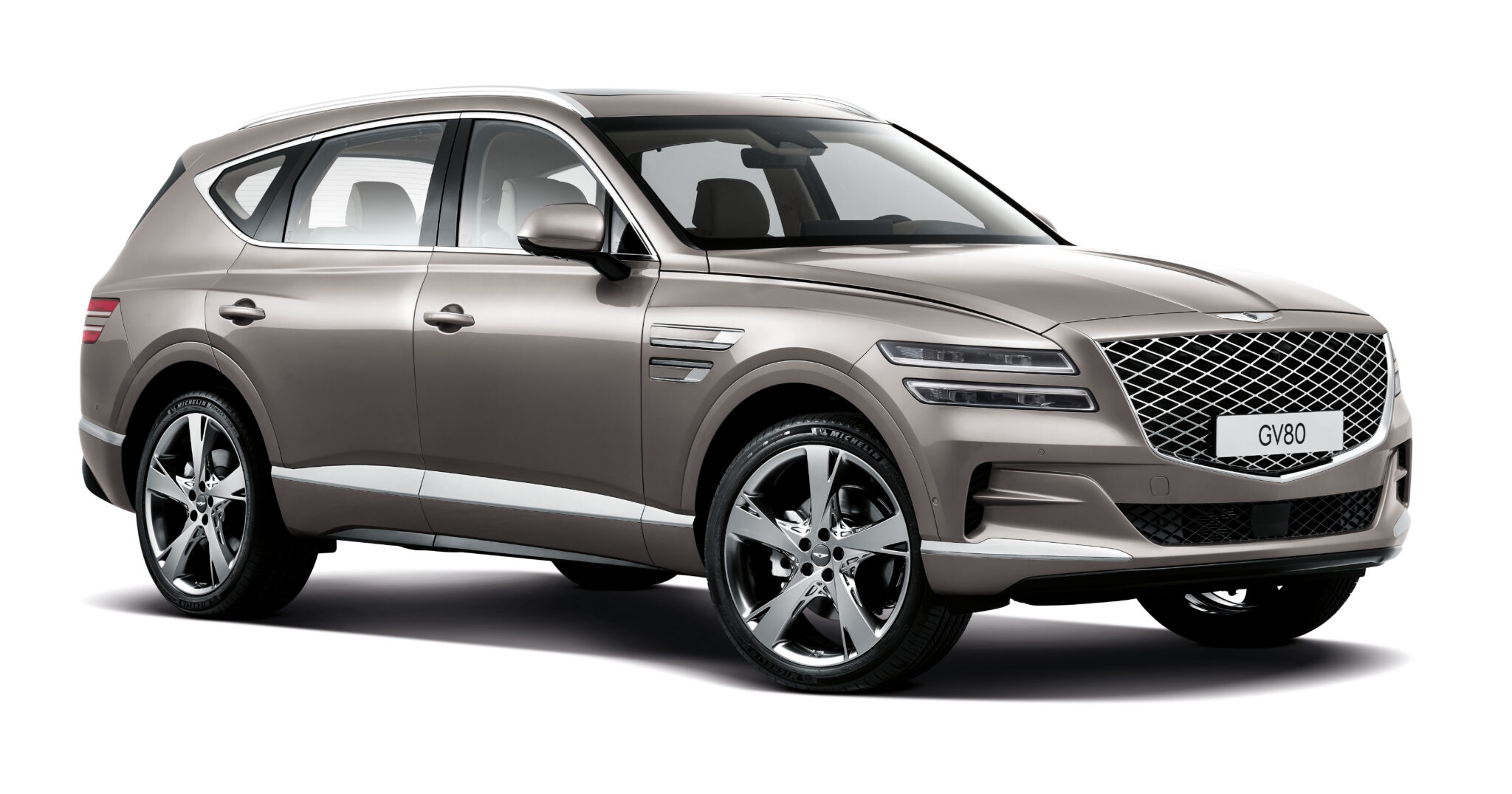 3. It's got a killer sound system.
The team at Harmon Kardon made a big deal about this sound system. Sure, 21 speakers may sound like a lot. But, let's face it, speakers are kind of like shoes. You can tell me I have too many but that isn't going to keep me from wanting more. Plus, it's got sound isolation, so I can enjoy my Dorky 80s playlist without any of that nasty, bass drum interference from the Mustang in the other lane. (It's always the Mustang..)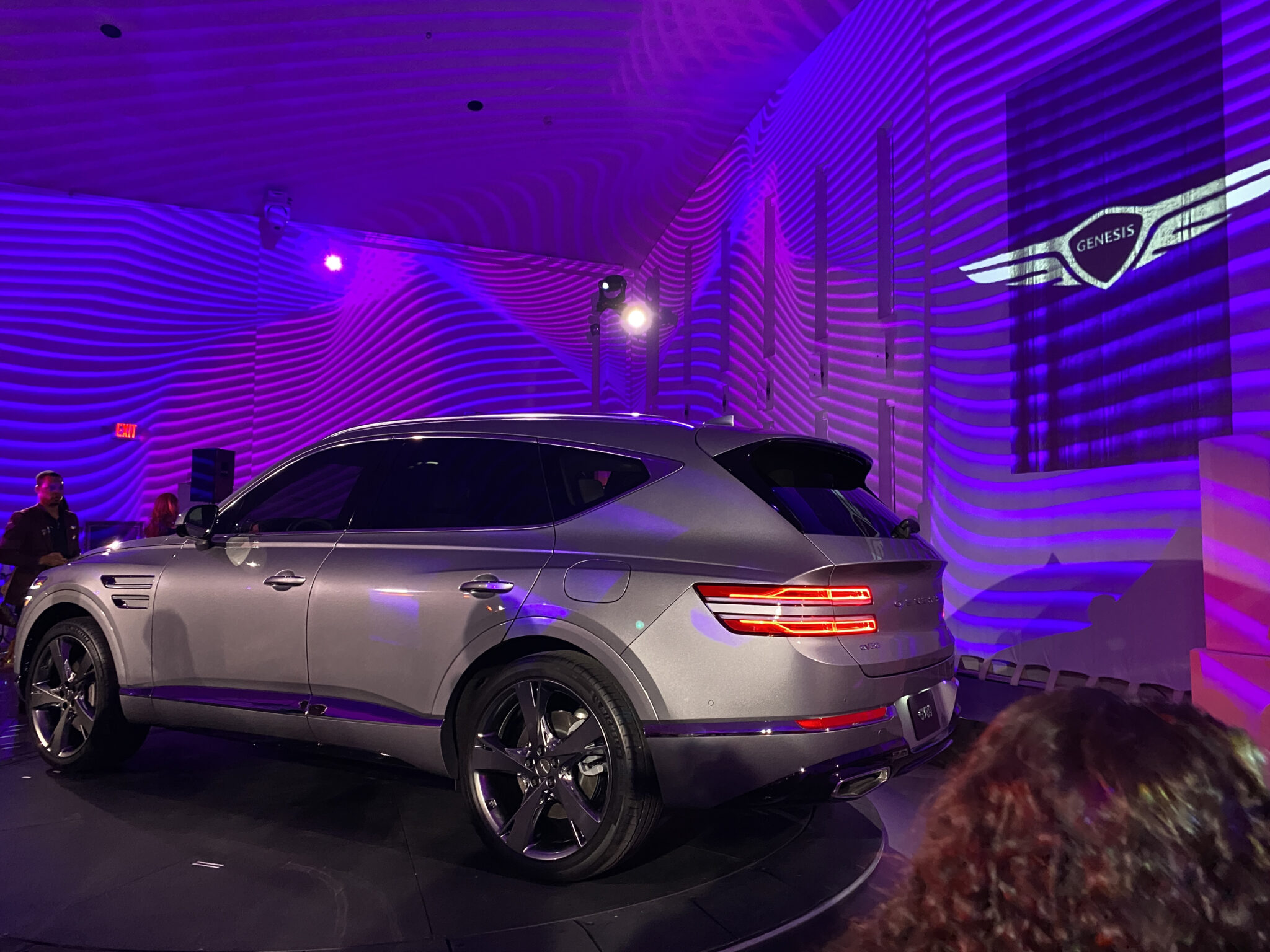 4. It's gorgeous.
Up until now, while I've been captivated by Genesis' interiors (GV80 sigh..) and performance (GV70 my performance bae..), the exterior design can often feel like a cheap imitation of a Mercedes or Lincoln. BUT..the GV80 is changing that, with distinctive design cues from the dual lined side intake to the dual lined tail lights. It's a look I can not only get behind, but will also truly separate the GV80 from the pack.
5. Its interior is everything.
It's very hard for any automaker to steal my heart from the interiors of Volvo, which I love so very much. But what Genesis has done here is to marry the elevated minimalism of Volvo with the brilliant, simple UX from its cousins at Hyundai and Kia into one heartwarming package. Check out my short video of the GV80 reveal in Miami:
I, like everyone else, will have to wait just a little longer to drive it. But for now, all signs point to a true standout vehicle for Genesis.