Freak Of The Week: Torino Wagon
A few weeks ago, I traveled to the Hamptons to drive the new Volvo S90.  Watch my video recap here.
The Hamptons is a lot like LA in the following ways:
a) there are tons of rich people
b) the cars are ridiculous
c) no one is supposed to care
Enter Motorhead Mama, the golden retriever of the car world– blonde, energetic and unmistakably excitable. When I see an exceptional vehicle–whether super fancy or super freaky– it's impossible to mask my enthusiasm. In fact, the chances I might pee and/or knock something over are pretty good. On this recent trip, it was this spectacular station wagon that had me spazzing out: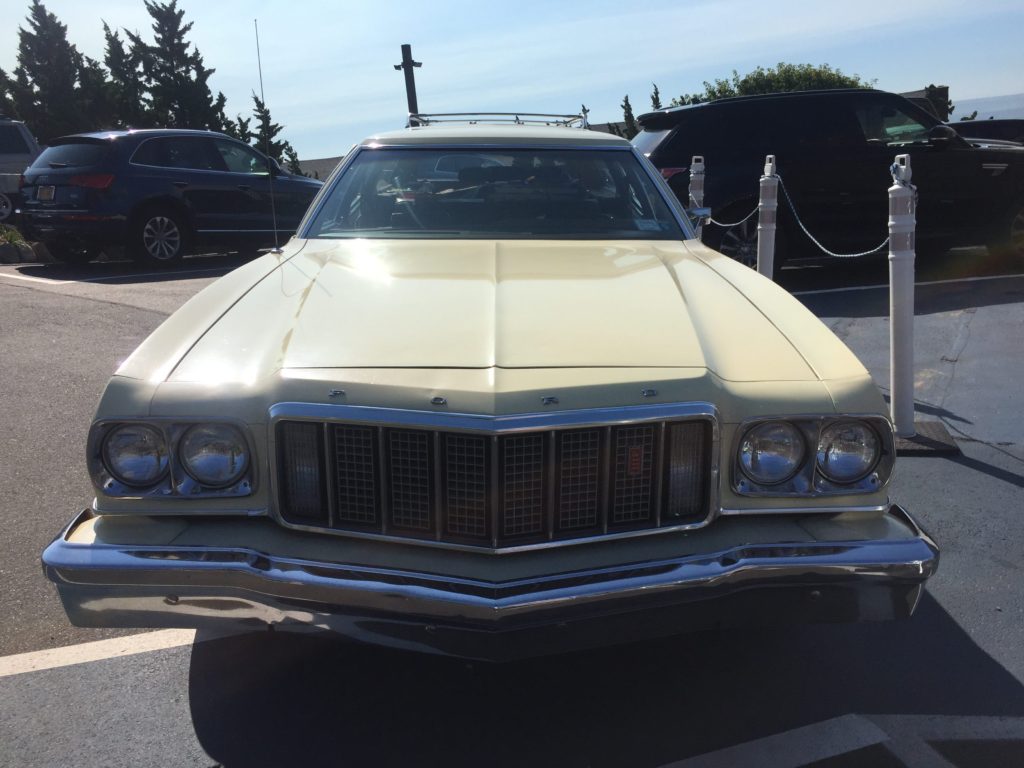 No, it's not the pinnacle of American automotive design. It isn't fuel-efficient or necessarily fun to drive.  It's about as aerodynamic as a Bassett Hound. But it's over 215 inches of awesomeness and here's why.
it's got three rows, seating up to 9
it has a "magic doorgate" that opens vertically and horizontally
it can fit a full sheet of plywood in the back
Just sit with that for a minute.  Most pickups can't handle a full sheet of plywood without an extended bed.  Getting 9 kids in a modern SUV would involve strapping a few to your roof racks (no judgement). And a "magic doorgate" sounds like Morman code for a sex game.
It's the Ford Torino wagon and it's smoking' hot.  That back window? It's rolled down, suckers! Remember that trick? The one that kept the kids in the cheap seats from puking? Yeah, those were the days!
As if the Torino itself wasn't cool enough, here is its driver: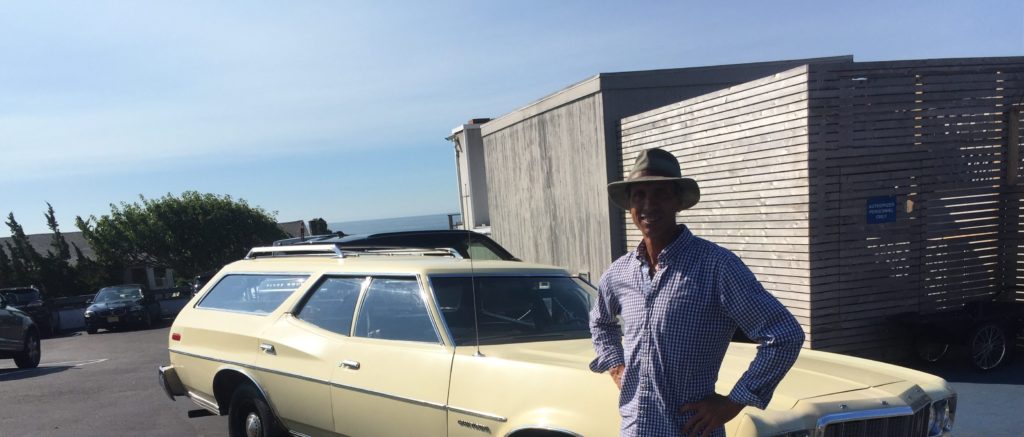 This is Andy. He is known around these parts as "The Detail Artist" (www.detailartist.net).  Now, where I come from most detailers drive slick, new  F-150s with chrome wheels. Why? Cuz they're practical, fuel-efficient and easy to keep clean. Andy's vehicle? Not so much. Did I mention they have real weather in New York?  So when you see a guy like this with a vehicle looking this good, you know he's the real deal: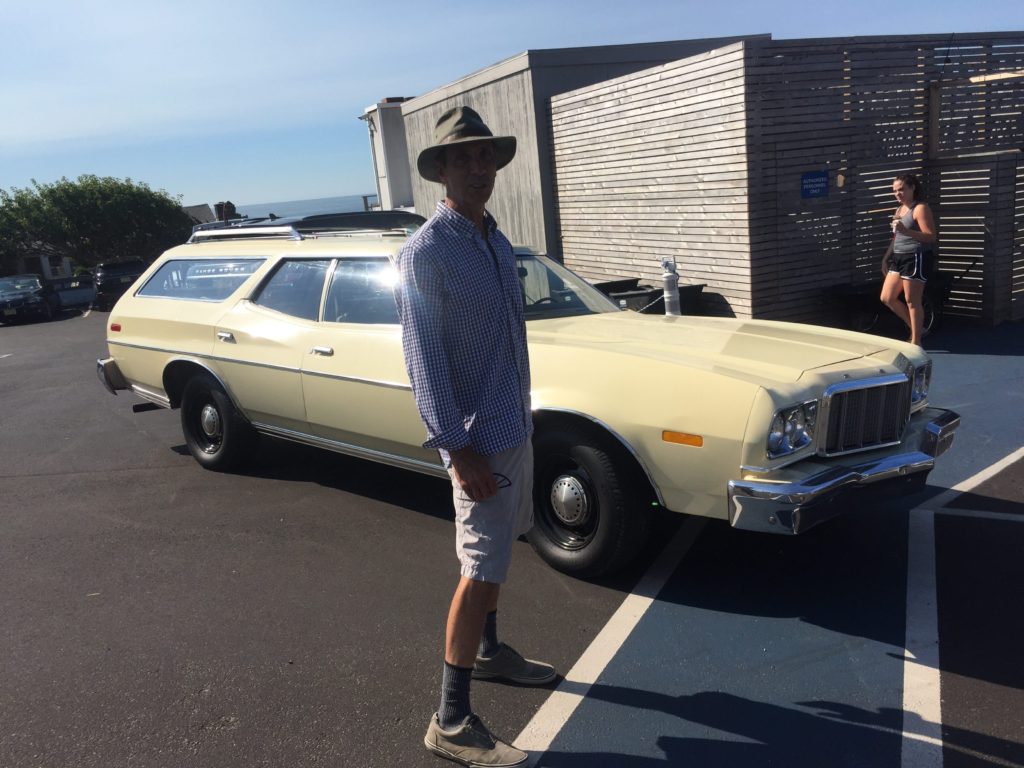 I'm not endorsing his business necessarily, I'm just sayin', if he can make this 1970s land yacht look shiny and new, I think he can handle your 2 month old Lambo. You go, Andy! You're a freak & I love it!