Get Your Moto-Mojo Back: Mama's 5 Easy Steps
A few weeks ago, I slipped a disc in my back.  It's such a pathetic, middle-aged tale of woe, I wouldn't dare bore you with the details.  But it's painful as hell and makes it impossible for me to do two of my favorite things: drive aggressively and exercise.  As a result, I noticed something about myself as of late: I lost my mojo.
The signs were everywhere: I was spending more time horizontal than vertical (not in a sexy way). I named and numbered the spiders on my ceiling.  I watched so much Netflix that when I clicked "Suggestions For You" the screen read, "Get The F*ck Up." It was really sad.  Then something magical happened, my kids left town for a weekend and my husband got caught up on a deadline.   For the first day, I was lost.  So I did what any mom would do, I wrote a To Do list. Then, on Day Two, I decided to rip up my To Do list and think about what would make me happy.  So I grabbed that gangsta rap with the sexist lyrics, my favorite ripped and stained t-shirt and a bottle of sunblock (I'm not an animal) and set off to reconnect with someone I missed, my authentic self.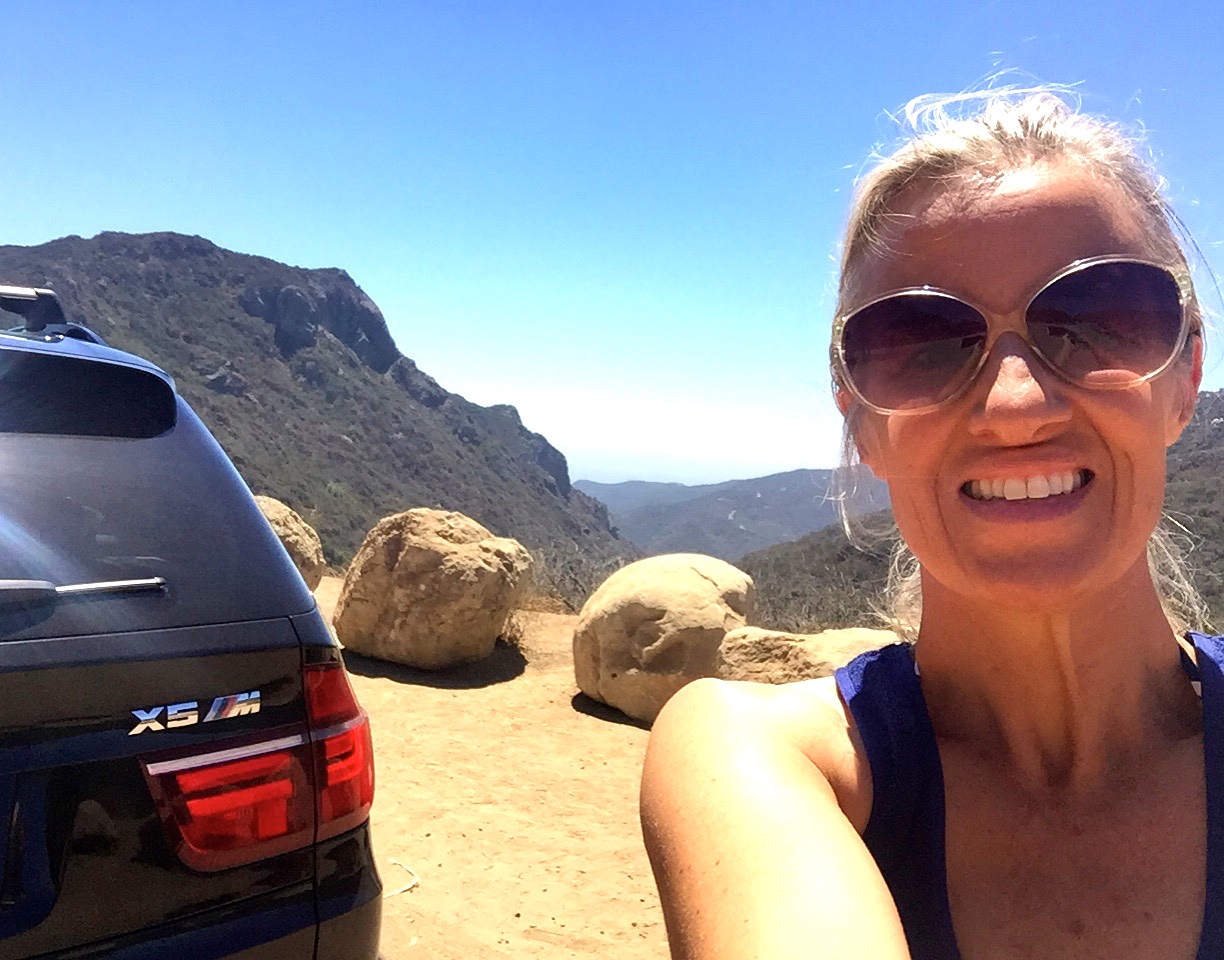 Thanks so my trusty chariot, I climbed mountains.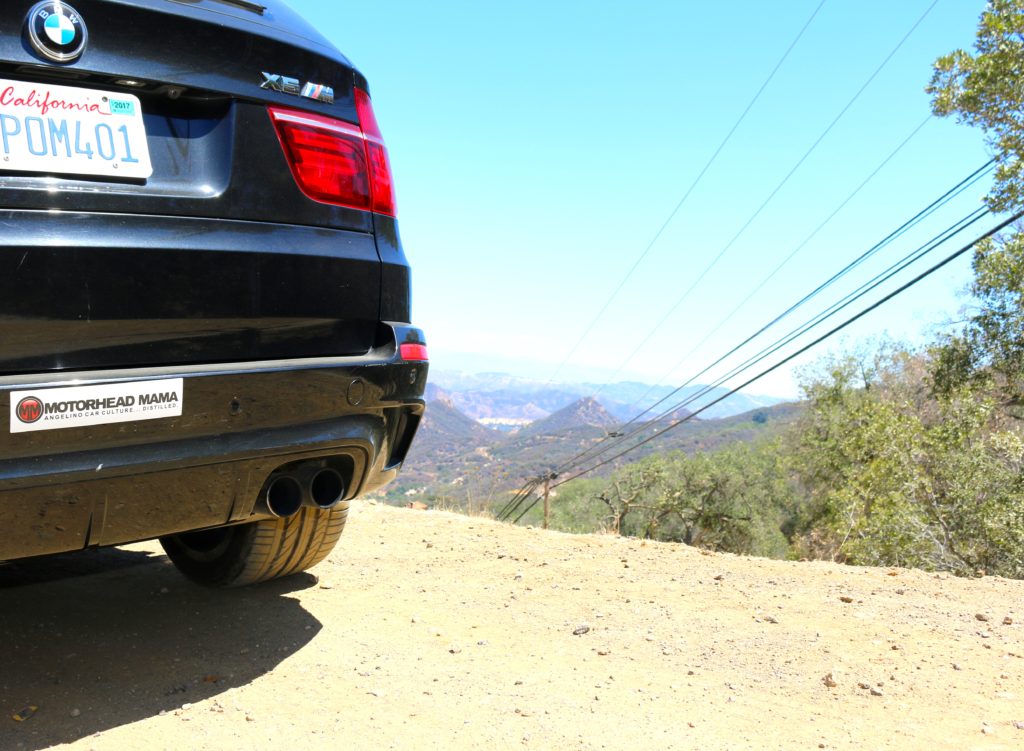 I made new friends.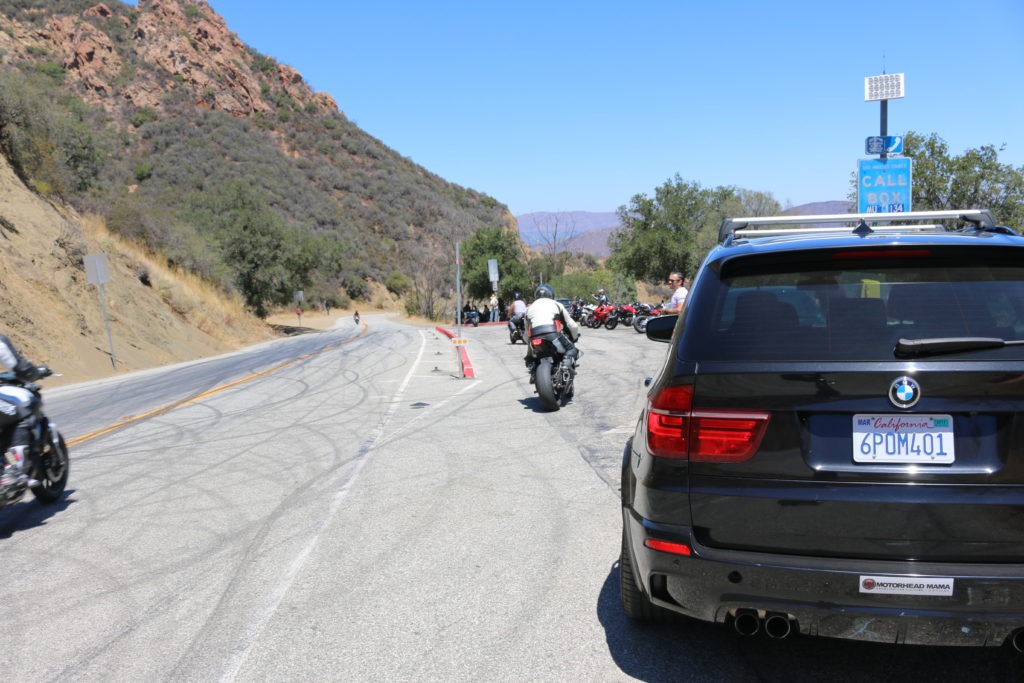 I stopped at the "Scenic Overlook" that I normally..overlook.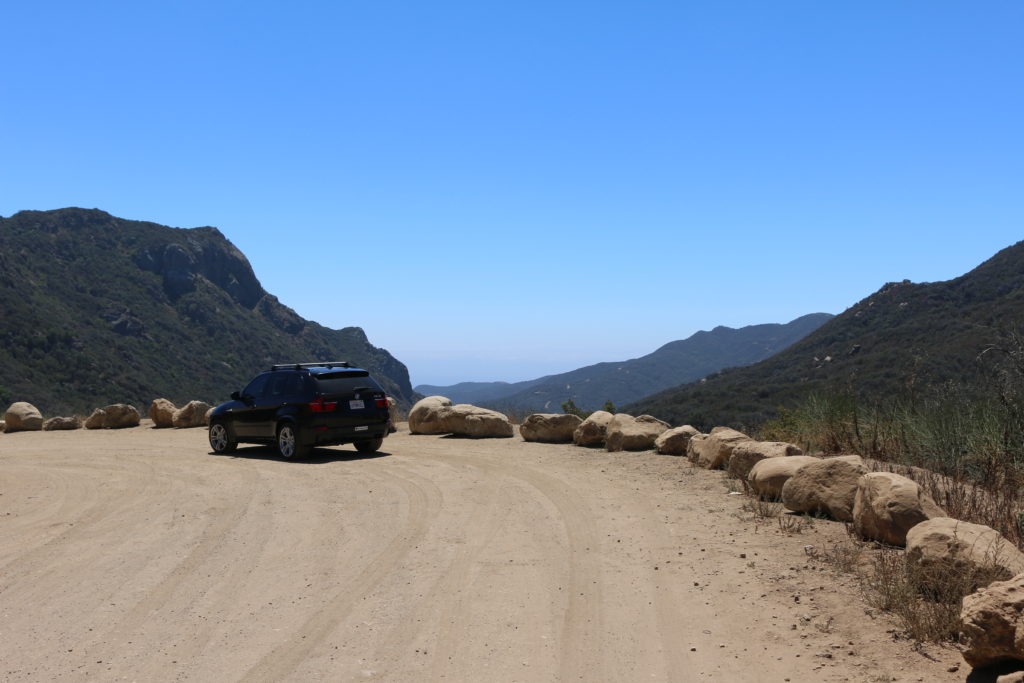 Then, in a moment of Motrin-induced, pain-free arrogance, I headed to "The Snake", a two-mile wonderland of hairpin turns and twists through the glorious mountains of Malibu where Motorheads flock to ruin tires and loose limbs.  As I got to the starting point, I was fully engaged in Lamaze-like deep breathing exercises in preparation for the body rolling drive and its inevitable aftermath of pain and discomfort. Calm down, I told myself, this is why the Baby Jesus gave us pain killers.  I was like a junky out for a fix. I wanted that adrenaline. I needed it.  Nothing, not fear, not spine crushing agony, not speed traps, nothing was going to stop me from getting my mojo back. It turns out, it only took one Buick Enclave.
"The Snake" must be in some LA guidebook, because just as the turns were getting hairy, a creme colored suv filled with excited Asian tourists pulled out in front of me and I was stuck.  I went to flash my lights, honk the horn, or pass them in a reckless fit of rage, but then I just didn't. I did something out of character, I took my foot off of the gas and pulled back.  Though it took some additional deep breathing, I discovered "The Snake" doesn't really require white knuckles to be fun.  I shifted down and took the turns like a tourist, with slow easy curves and instead of staring at my tachometer, I looked out the window.  It was glorious.
Of course, when the straight away and dotted line appeared, I smoked that Enclave like it was standing still. I said I had lost my mojo, not my mind! Then I went home to a bottle of muscle relaxers and a freshly refilled dvr, safe and sound with my body and my mojo fully intact.
Many of you tell me that you wish you could do crazy Motorhead things too. You wish you could test drive cars, go to the track and attend junkets where you destroy other people's tires. I get that. But this weekend, I learned that it doesn't take any of that to have a blast behind the wheel. You don't even need anything fancy. Remember when you were 16? Did you drive a Lambo?  A 911? No? Me neither. My first independent ride was an Aries K station wagon courtesy of my grandparents — it was about as riveting as commanding a motorized slug. But the vehicle didn't matter, just being behind the wheel with no responsibilities and no supervision felt like heaven.  This weekend reminded me that it doesn't take a roaring exhaust, a helmet or even that new car smell for driving to change the way you feel.  So do yourself a favor, don't wait for your age, your Facebook status or your mojo to sound the alarms, just follow these 5 easy steps:
1) grab the keys to your minivan, your truck or even your Prius
2) call the babysitter
3) add a healthy dose of musical guilty pleasures
4) blend in one pound of Who Cares
and finally
5) go for a drive
Your mojo will thank you later.*
*when you do, please post the photo and tag me on FB, Twitter or Instagram @motorheadmama