The great thing about writing a car blog in LA is, you're always just 3 or 4 streets away from inspiration.  This is precisely what happened to my writer's blocked ass when, a traffic light from my local Lambo dealership (this is LA, we've got a couple), I was visited by the God herself in the form of a food truck:
What is that? Is it a bird? A plane? No it's Hamborghini.  And it's genius.
Serving gourmet burgers, pork bellies and mac n' cheese, this isn't exactly pre- Golden Globes fare. But, for a Lambo filled with drunk, spoiled rich kids (http://www.urbandictionary.com/define.php?term=Hamborghini) this is sheer perfection.  Perhaps that's why, on this Saturday afternoon, it was parked in front of pot dispensary (did I say genius?).: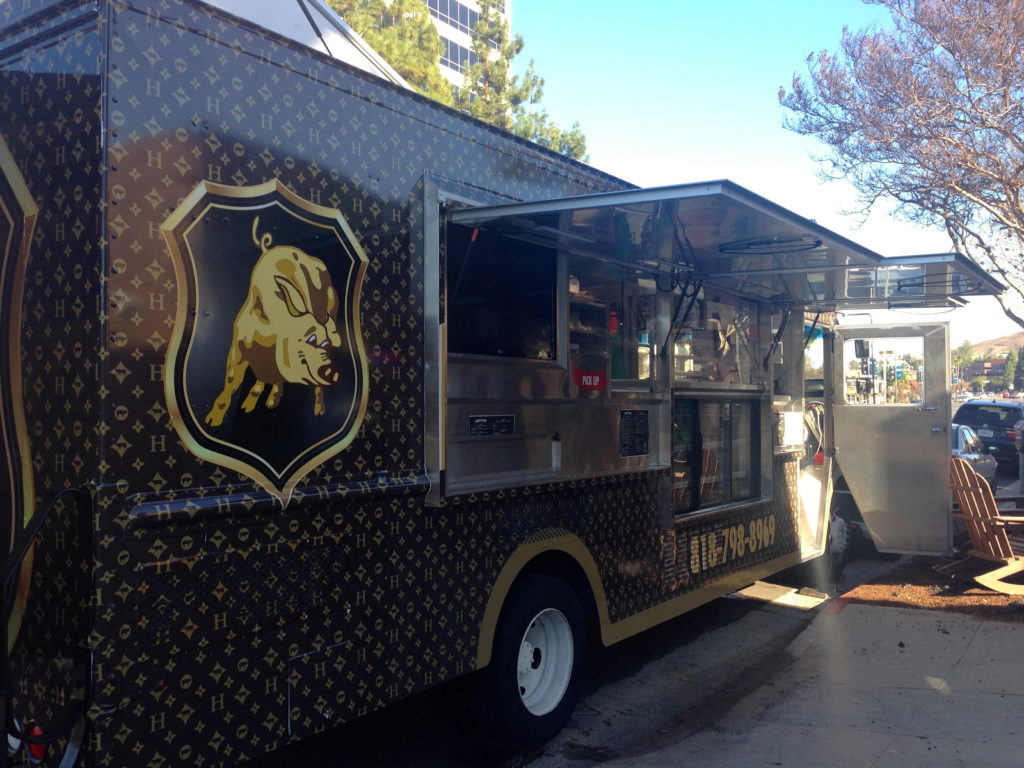 No really, the food is great.  But, in my auto-obsessed opinion, the best part of all is that a Hamborghini truck could only happen here in LA –where the majority of people not only know that a Lamborghini isn't a pasta sauce or a handbag, but many of which have a dentist that drives one.  God bless the crazy streets of LA!