Very rarely are does a job exist that is both incredibly awesome and incredibly terrifying at the same time. One such position is that of this guy, Mark T. Allen, Head of Jeep Design. Check out his dorky photo…yet he's..
This is the dude that was tasked with the impossible job of remaking an icon.. the Jeep Wrangler. Oh snap.  But when the job was done he said, "We have very few regrets about this car." Damn! But of course he's gonna say that. Then the car comes out and it looks GOOOOOOOD: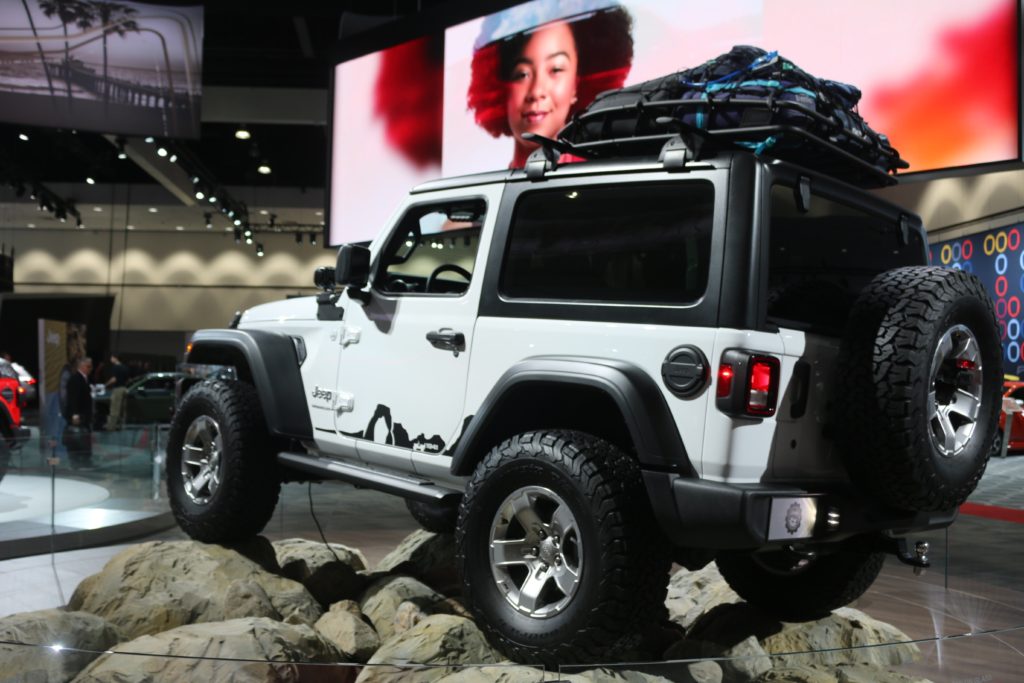 Even better, the improvements included many things that Jeep owners have requested: a fixed flutter in the hood, no more push button on the doors (yet they're still removable), SEVEN USB ports, heated steering wheels, heated seats, a REAL backup camera and they also.. kept the manual. Then Jeep announced the engine options: a 3.6-liter Pentastar V-6, a 2.0L turbo-charged 4 cylinder and..wait for it..a diesel option for 2019. Heart be still.
The new Jeep JK also has a removable windshield, just like the classics. Why? According to Allen, "these fun modes of transportation don't have windshields: surfboards, mountain bikes and roller coasters." Who can argue with that?  Also, they made the soft top WAY easier to retract and remove. Check out my video of Allen himself undressing a Rubicon:
All of this is fine and dandy, but we all know that the real proof is how it handles both off road and on.  Let me tell you this: I drove the new Wrangler Safari on road. It was dreamy.  It was that glorious combination of the rough Wrangler that makes you feel both tough and cool and also a daily driver that doesn't make you tear your hair out.  But, wait. This is a Jeep, how'd it go off-road? Check out my video and judge for yourself:
As you can see, I had a terrible time and hated the vehicle.  Will you love it too? Probably. Now go ahead and tell your husband/wife they can call me to convince them too.