I first spotted Z as I was driving along Mulholland with my kids. Clearly, they saw her as well. "Mom, please don't stop" said one child. "It IS pretty cool though. Is that a Rubicon?" said the other. "Yeah but she's gonna want to take pictures and know EVERYTHING about it!" screamed the other.  Of course, a battle ensued and guess who won? How could I not stop to talk, because if this bright orange Rubicon/ teardrop trailer combo isn't worthy of a chat, what is?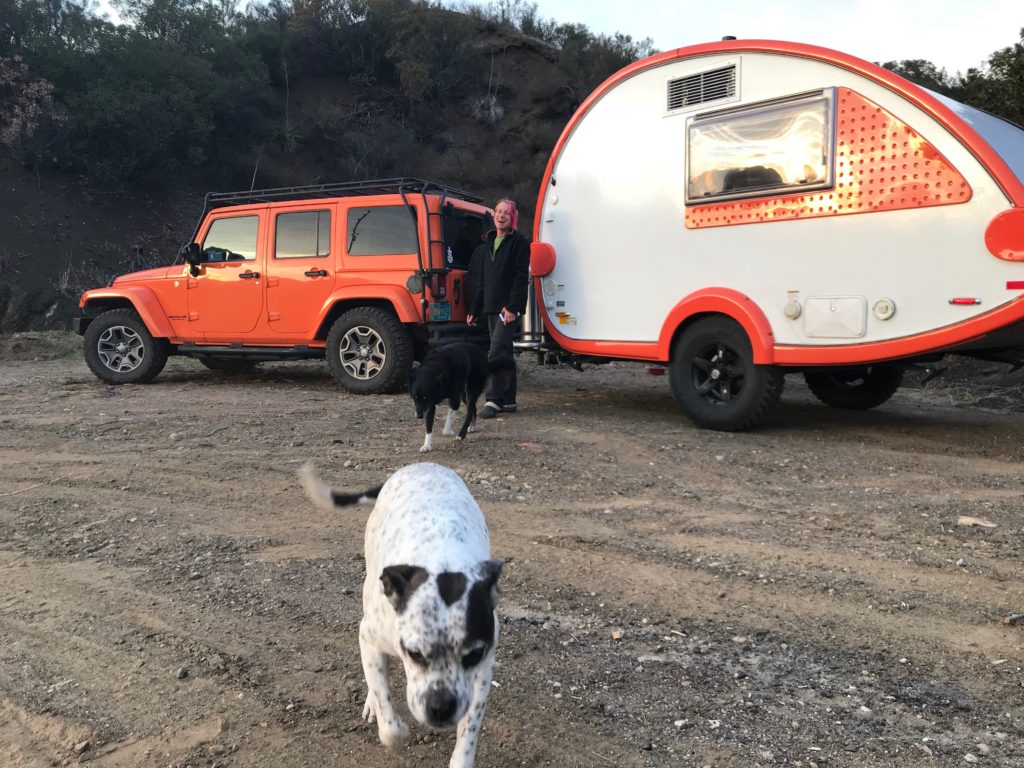 Turns out, it was owned by this fascinating woman, whose name is Z. She was on the road, after recently selling her company and using the proceeds to do the most logical thing– purchase this Jeep and trailer and head off to explore the country with her two dogs. A woman after my own heart!  To learn more about Z, don't try Google or social media, that's not her thing. However,  I was able to get this great interview out of her. Enjoy.
How'd you get into Jeeps?
I have always loved Jeeps and thought they were the coolest looking cars around and they  are the only car I would ever want to drive. This is my 4th one. I always thought I would keep each until it wouldn't go anymore but Jeep kept making changes that I had to have. I also like the height, to make up for mine 🙂
Is this your first one? Your last?
This is my 4th. First was mango, turquoise, red and now orange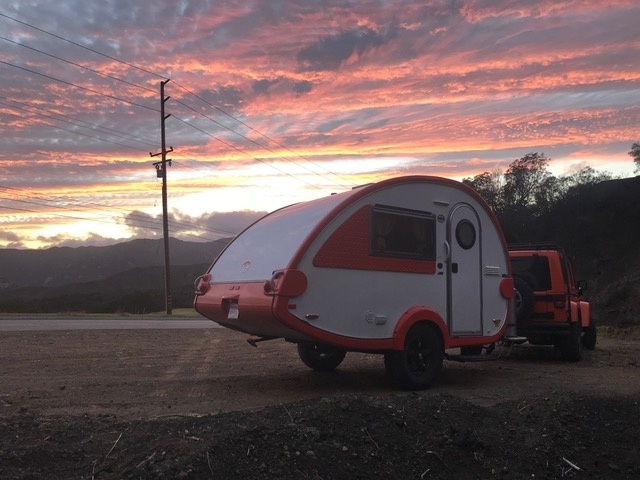 What does your vehicle mean to you?
It means a vehicle that can get me anywhere I want to go. It is also a home since me and my girls can sleep in it if we want. With the seats down, its the perfect length. I also tow my teardrop trailer with it. It does it all!
Would you date/marry/hookup with someone that didn't dig your Jeep?
Can't imagine anyone wouldn't dig my jeep (me neither!!!!)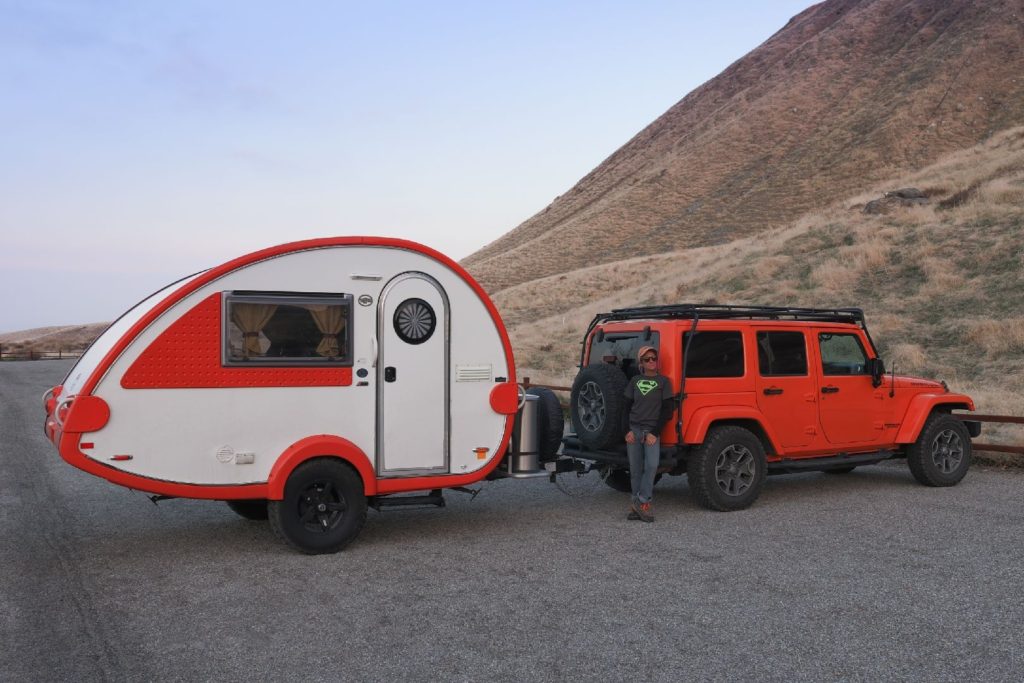 Is there an aftermarket product that you still want?
Yes, I want to get shovels and tools, and gas tanks to mount on my roof rack, and after all these years, I can't think of the correct name for her. When I do, I will mount it.
What does your dream Jeep look like?
Kinda can't beat orange with roof racks.
Got any great Jeep stories? Let 'em rip!
This one is kind of embarrassing… we were going on a backpacking trip and stopped to get a few things at a store. My friend ran into one store and I another. In a few minutes she ran into the store I was in saying my jeep had crossed the street and hit into the store she was in. I ran out. In our haste, I had forgotten to put on the brake (it's a manual) and it rolled over the cement block you park behind, across the street, up onto the sidewalk and hit into the brick wall on the outside of the store my friend was in. They all were quite startled but she only had a little nick on the bumper. Good girl!
I LOVE it.  Thank you Z, for sharing your Jeep Girl goodness with us.