2

min read
The San Fernando Valley is, as my husband so eloquently describes it, 'The asshole of LA.'  Only a few people really like to go there, it sure ain't pretty and, you guessed it, it smells like ass.  However, thanks to Los Angeles' housing crisis, places like The Valley are newly appealing– the swamp of Playa Vista is now a Millennial Playground, the formerly heroin-infested Downtown is packed with upwardly mobile Hipsters and the San Fernando Valley is now almost..so close to being..well..cool.
(insert collective Silverlake eye roll)
Nowhere is the evidence of this trend more clear than the valet line at The Village At Topanga.  Please don't get confused here, this is not the little village inside the crunchy hippie enclave in the hills. Rather, The Village is mega retailer Westfield's attempt to create a shopping/lifestyle center in The Valley that doesn't feel like..well, The Valley. And guess what? It's works. It took forever to get off the ground and for restaurants to open & close, but now it's all mellowed out and people are digging it.  Most importantly, it seems to appeal to people who enjoy wheels of awesomeness: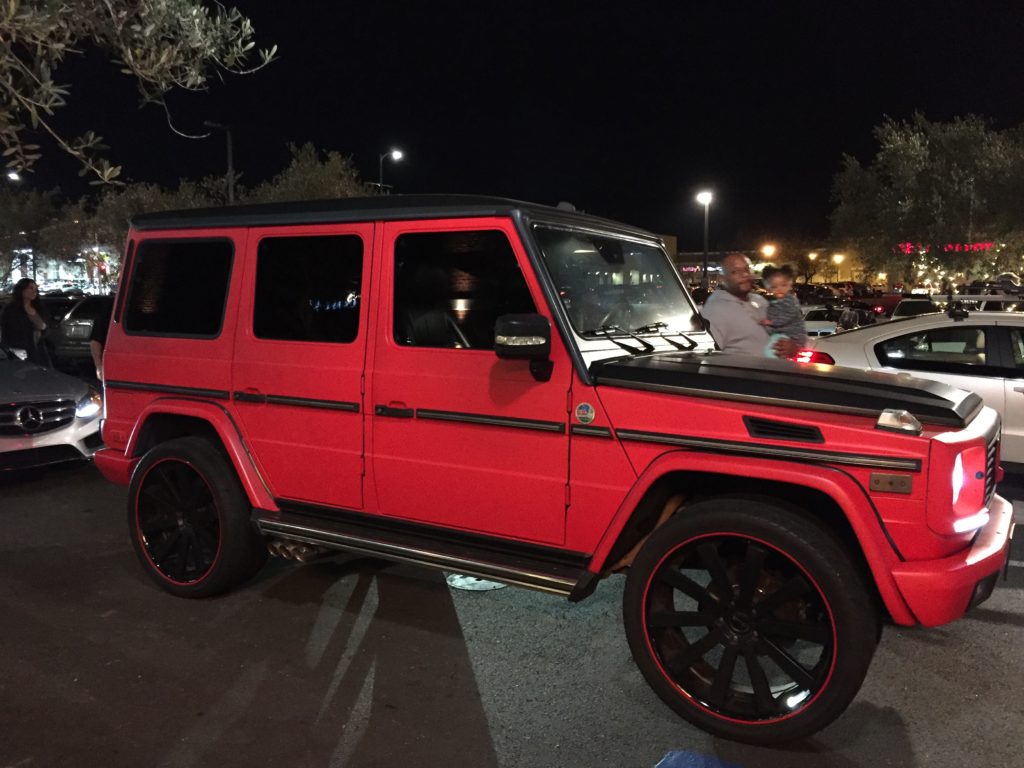 One of the reasons that the Village is so packed with spectacular cars is its location.  See, within a stone's throw of this center, there's a Lamborghini dealership, Porsche, Maserati & Ferrari dealerships and you know, the Pagani/McLaren place just up the street.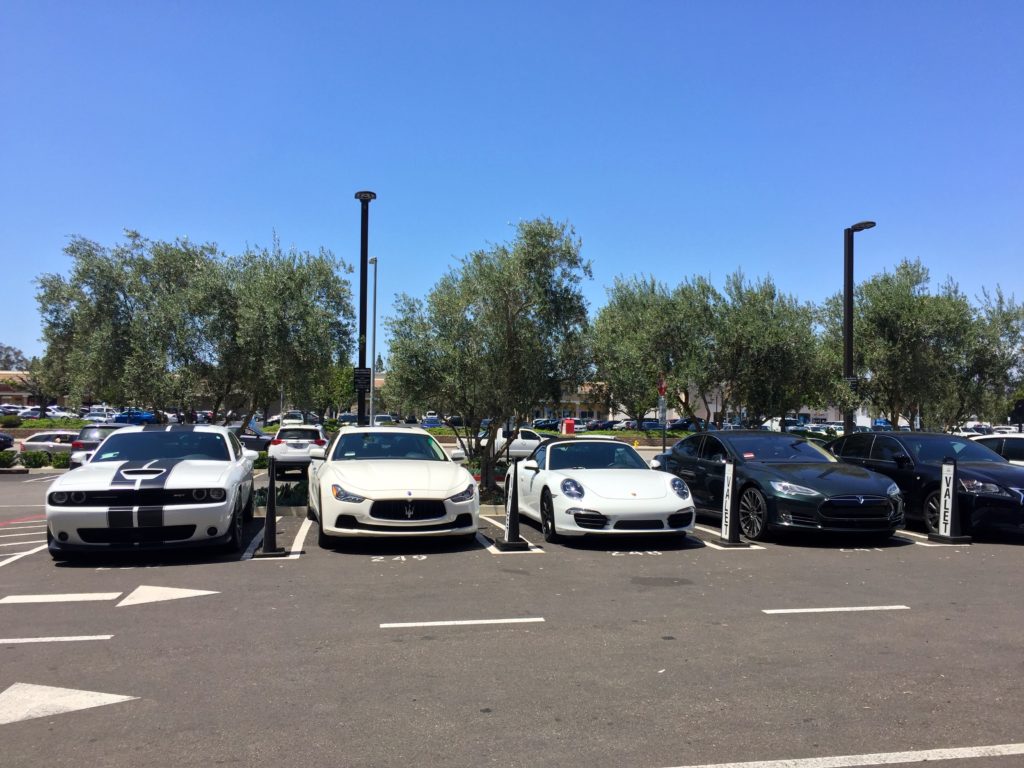 And because people like to show off their new purchases, the valet line is nothing short of ludicrous.  Much to the shock and awe of my nephews: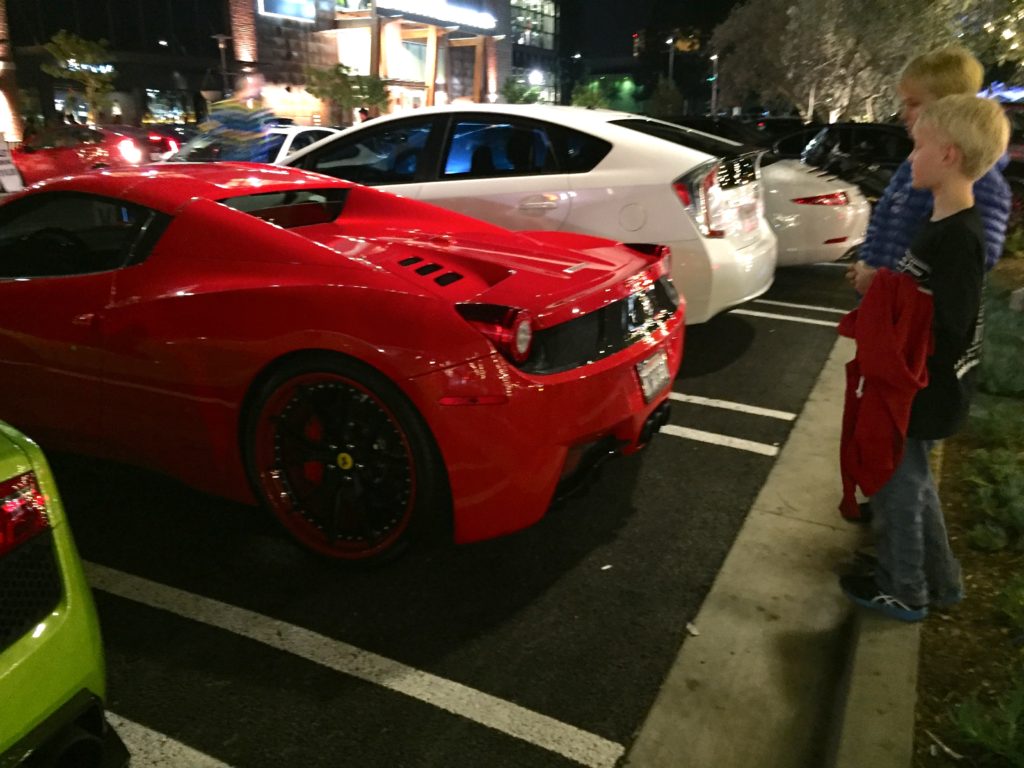 My shock and awe is more a result of the Prius being in the line up.   Wtf?
But the Village car craziness doesn't stop there, the self parked gems are also pretty sweet: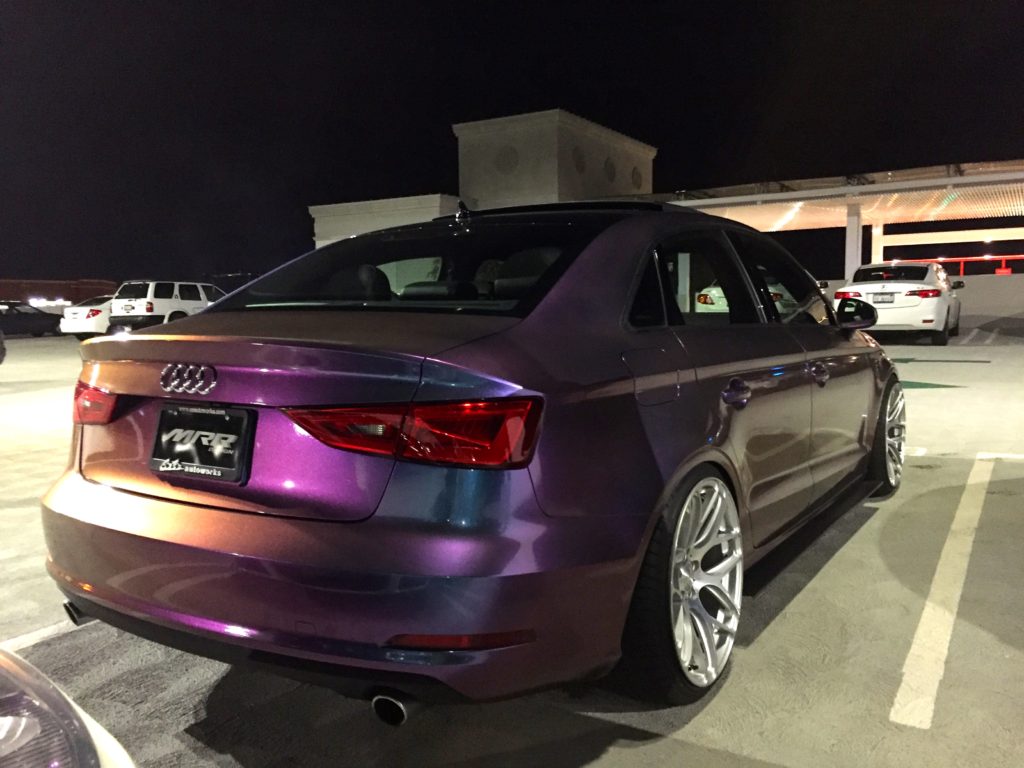 And then, deep in the bowels of the parking garage, are the guys that self park because the shame around a freshly minted bumper bruise is just too much to bear: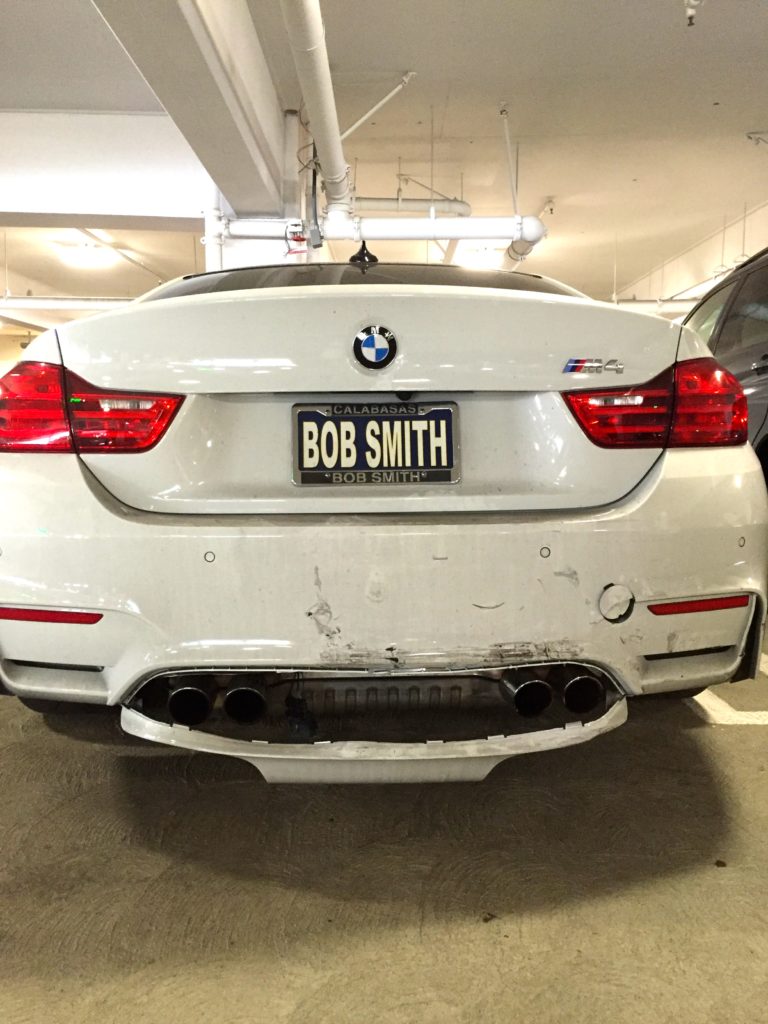 Ouch, that's gotta hurt.
So the next time you're craving a little automotive action and the drive to the Ivy is out of reach, head to Woodland Hills. And when you do, send Mama some photos! Oh and there's a Costco there, so grab me some Gummy Bears.