Right now, it's hard to escape all of the madness, anger and hurt in the world, however, there is also plenty of beauty, humor, and generosity to go around. And while I'd love to share all of my favorite lockdown memes, I know that for many of us, the biggest challenge is how to keep our kids entertained, engaged and, dare I say, EDUCATED? So if you've got a printer and some crayons, Mama's got a solution. Check out all of these great coloring pages that a few badass artists have made available for free during the COVID-19 crisis: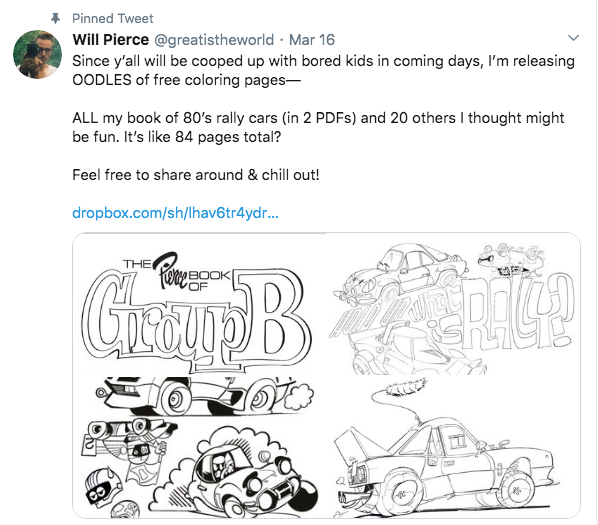 This guy, Will Pierce, is an illustrator who has started posting the pages from his car coloring book on Twitter. He's also provided a Dropbox link to all of his illustrations that you can access here. Awesome.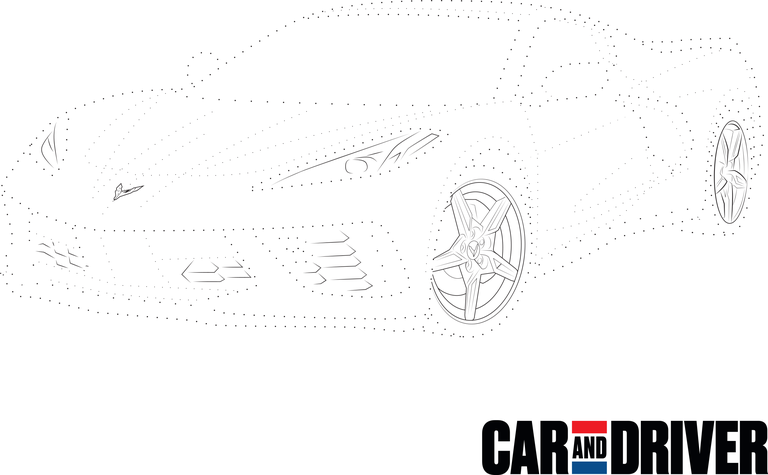 Our friends at Car and Driver have done something similar with a mid-engine Corvette. This is a project that doesn't necessarily require children, feel free to tell your significant other that you've found them very own 'Vette. And they can find the link here.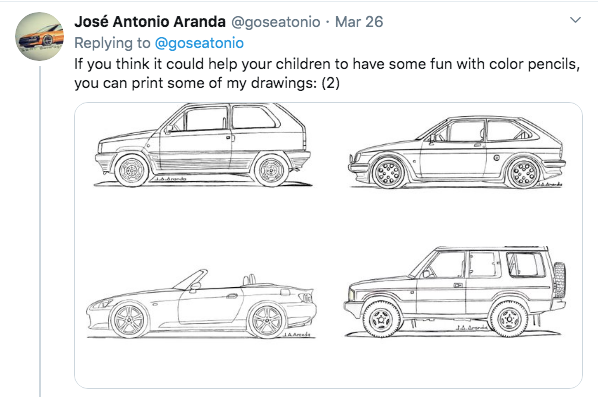 Jose Antonio Aranda is a product designer based in Spain and he's also uploaded black and white line drawings for kids of all ages on Twitter. His profile can be accessed here.
Closer to home, there's Malibu-based Fireball Tim (no seriously, that's his legal name). Fireball is a Hollywood automotive designer turned vlogger, turned illustrator, turned museum curator– he's a Renaissance man! Check out his coloring books on Amazon: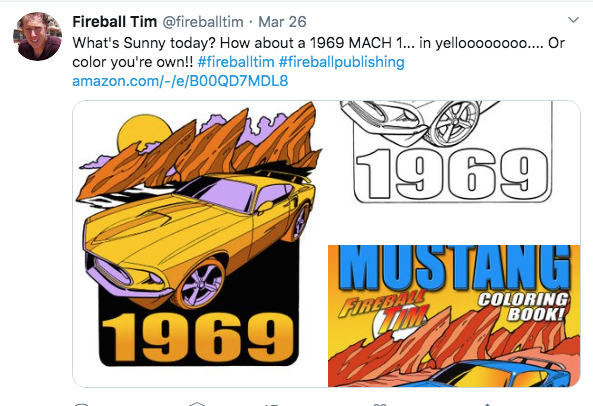 But his Twitter feed also includes some cool ones you can print out on your own. That's right here.
Oh and about that meme, I lied, I've just gonna share this one: