The other day, I saw something truly remarkable.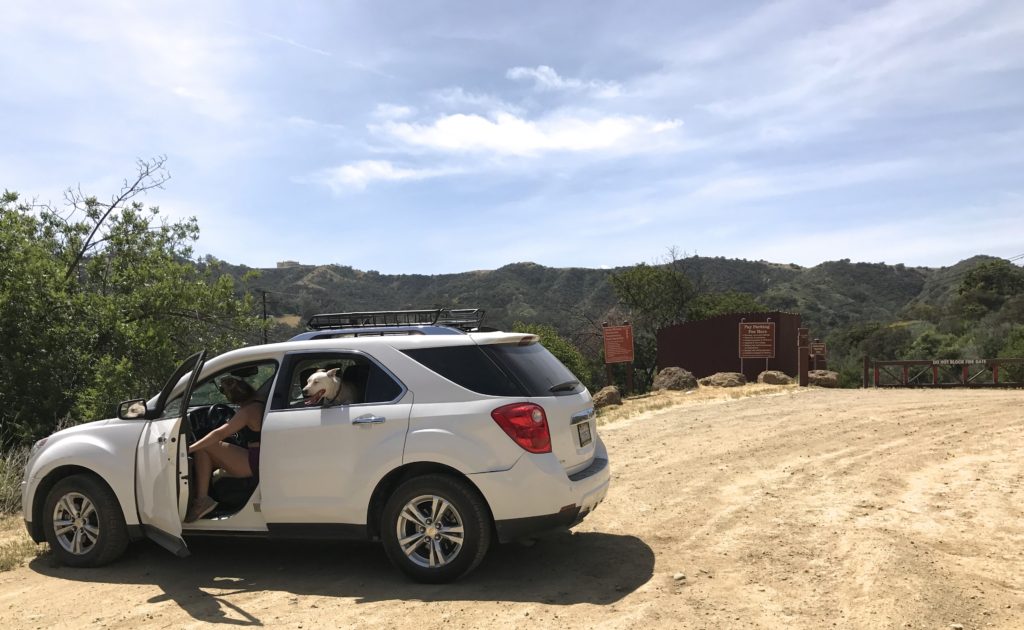 I know, it's a white Chevy Equinox parked near some trails in Topanga.  Nothing to see here. But what makes this woman and her car extraordinary are its occupants. Including this: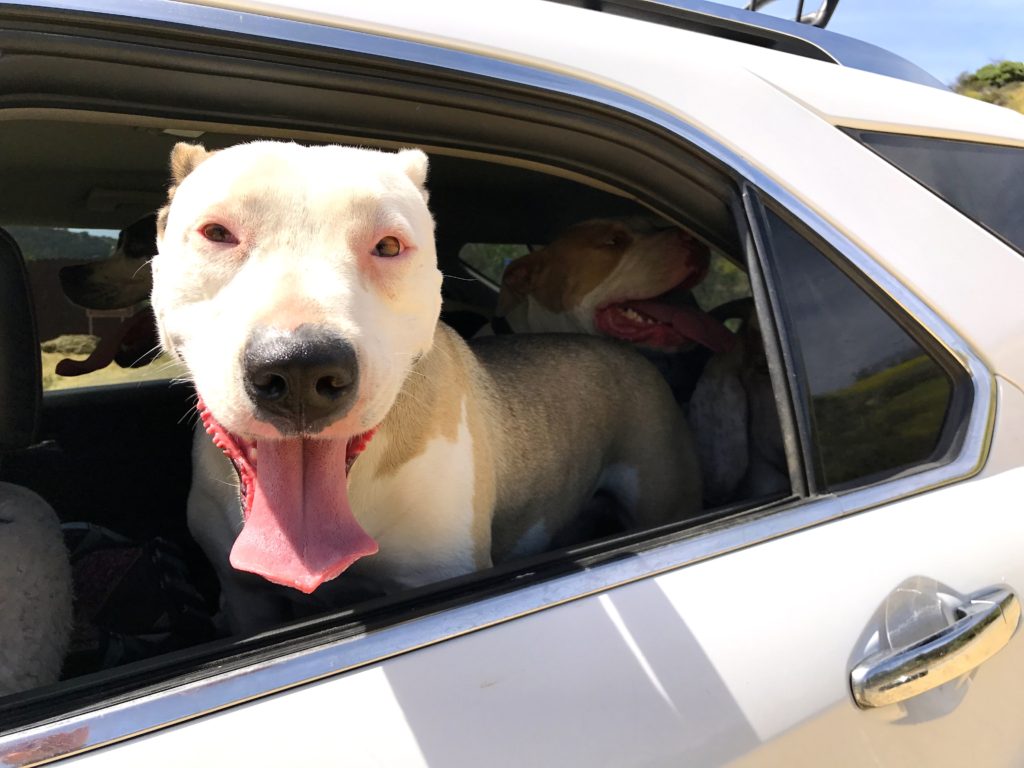 Yes, a ferocious, angry Pit Bull..try not to drown in his slobber. Oh and there was also this: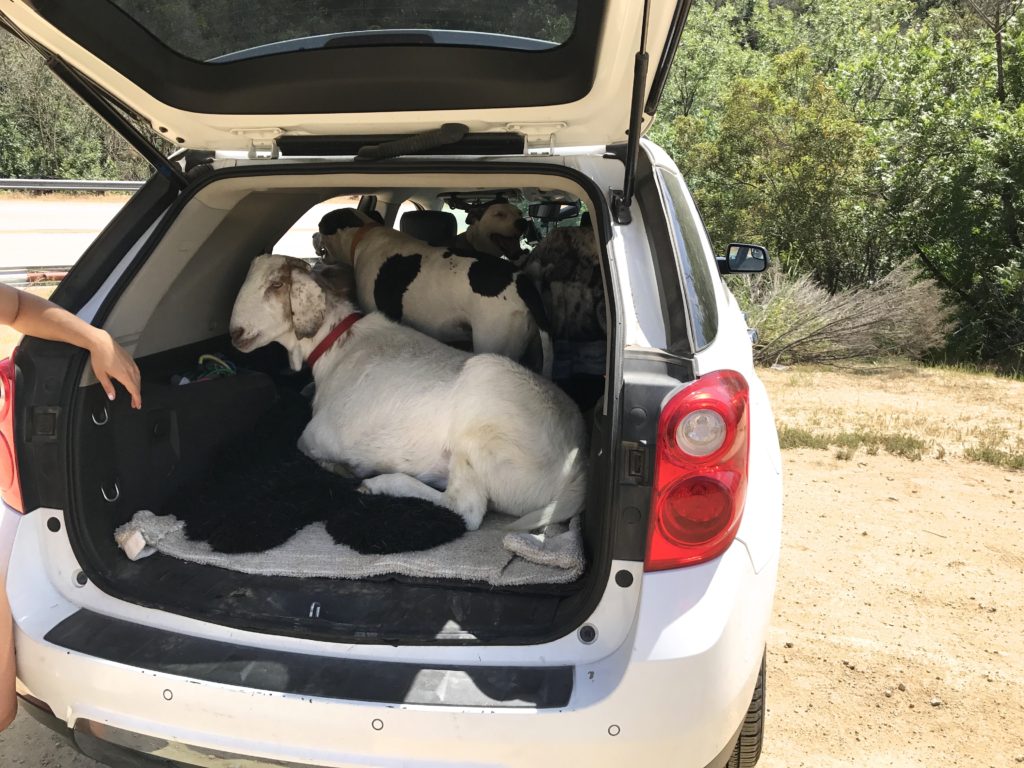 Yes a full gown Nubian Goat.  His name is Shiva and he is unquestionably more badass than you can imagine.  First of all he has his own Facebook page: https://www.facebook.com/shivatheurbangoat/ please check it out. You'll find that is a rescue goat from the streets of Van Nuys.  You just can't make this stuff up. My favorite part about Shiva is this: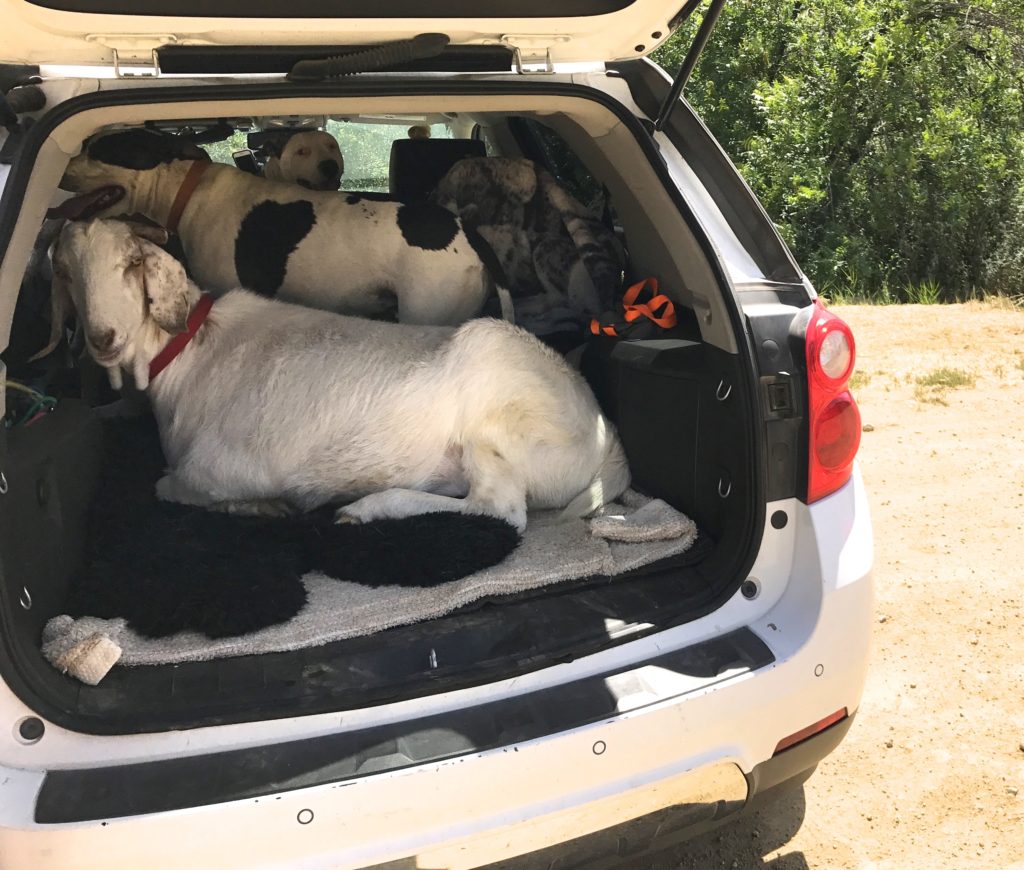 There are 4 dogs in that car, 3 of which are enormous Pit Bulls. But Shiva's perfectly comfortable while the dogs are crammed together. Why? Because Shiva's a badass motherbucker.  He's clearly the alpha goat in this equation. Plus, the fact that he's being walked along with the canine crew is simply awesome. Hooray for Shiva!
But this story is not a standalone experience.  A few days before, I saw my friend walking some miniature horses in the hills above Malibu: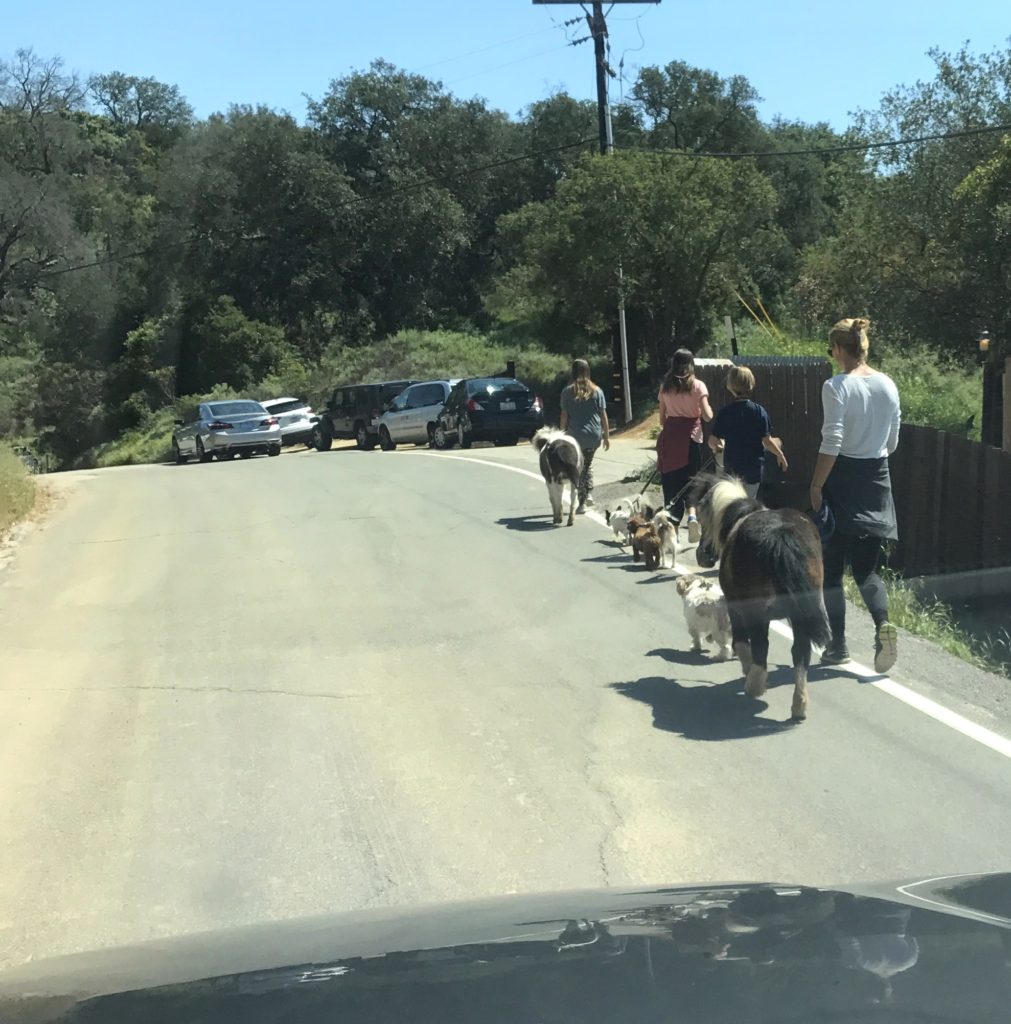 And if you're thinking 'Well, you live in Topanga Canyon. It's an alternative place filled with wanna be farmers." You'd be right.  Except the week before I saw this guy in the Palisades: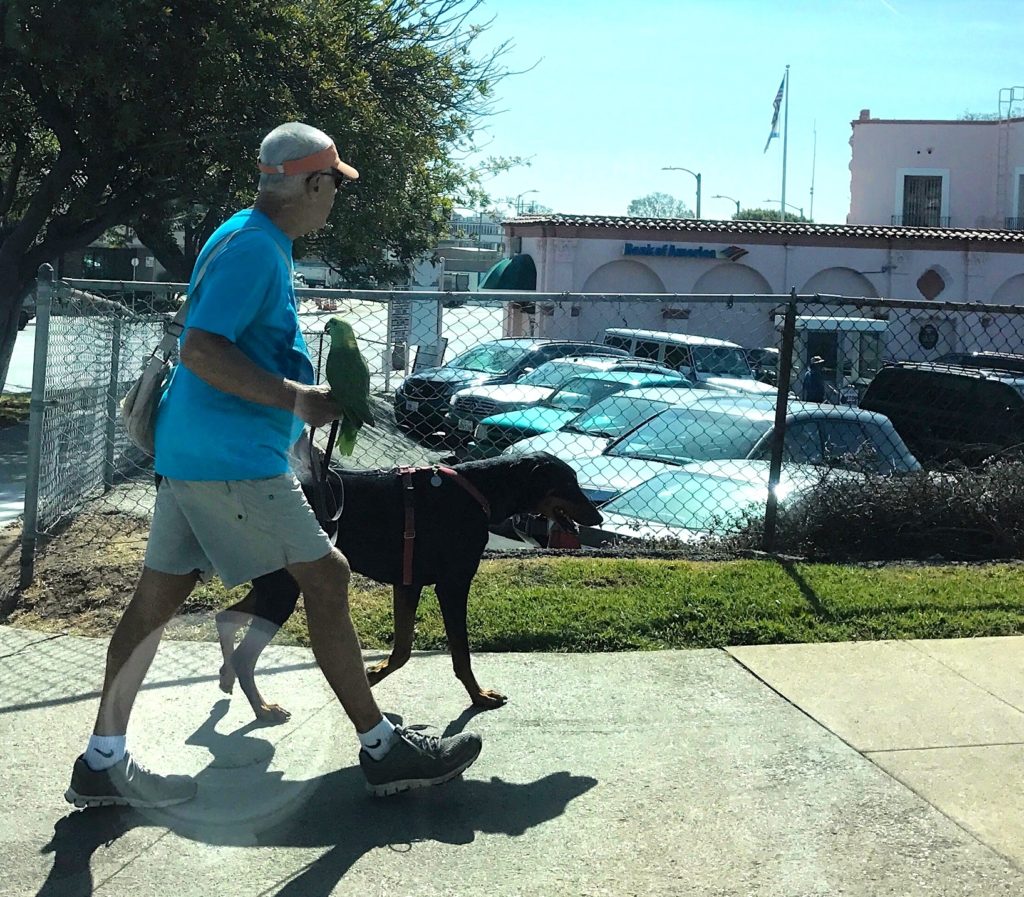 A parrot and a Doberman.  Not exactly a likely combination but he seems ok. The Pacific Palisades is probably the least edgy place in Los Angeles.  Except for maybe Brentwood, which is exactly the spot where I witnessed this: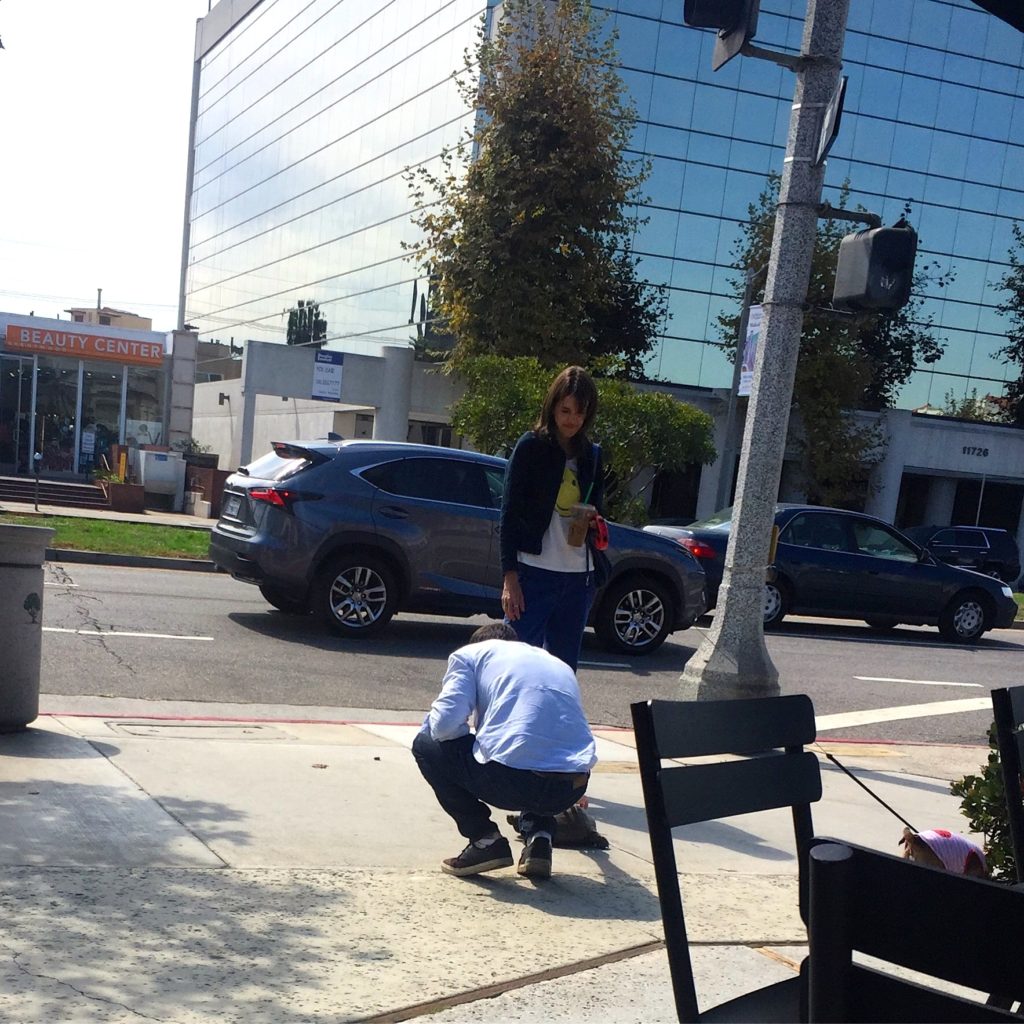 Yes, that's exactly what you think it is– a woman strolling to Starbucks with her tortoise. It was fabulous.  Of course, I've also seen a guy walking his potbellied pig in West Hollywood, I mean who hasn't?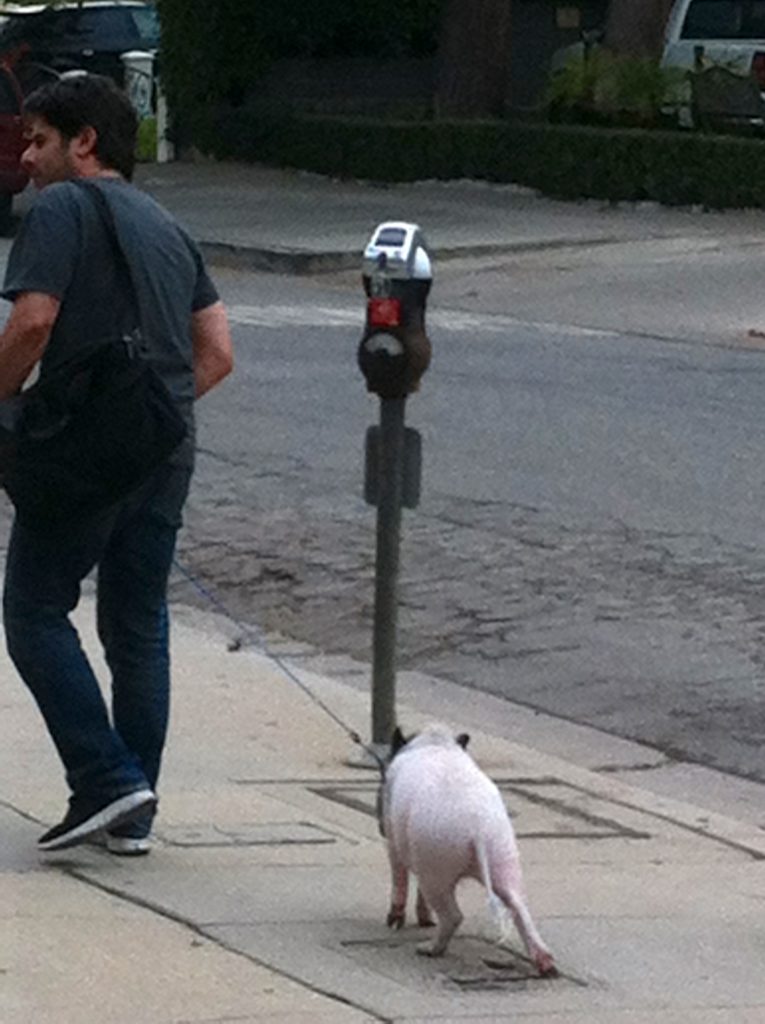 And a reader once sent me a photo of a parrot on the side view mirror as it went through the Starbucks drive thru.
What does all of this mean?  Is it not enough to have a hairless, half-blind, three legged rescue dog here in LA? Do you have to have a barnyard or exotic animal to be cool?  Yeah, pretty much.  But don't worry, this is LA, the fad will pass and next month you'll be expected to walk your dog with a token robot/alien/senior citizen. Of course, I'm joking, I totally get the phenom. I believe this trend comes from a good place.  Angelinos love animals. We also love the outdoors. Also many of us are craving the spontaneous interactions with stranger that other city dwellers enjoy on public transportation. So because we can't bump into you on the subway, we'll just bring our tortoise to Starbucks and hope you'll stop and chat.  I think it's great! The only problem is, now I really want a goat!