For many of you, a hippie is the guy with the peace sign on the back of his Toyota: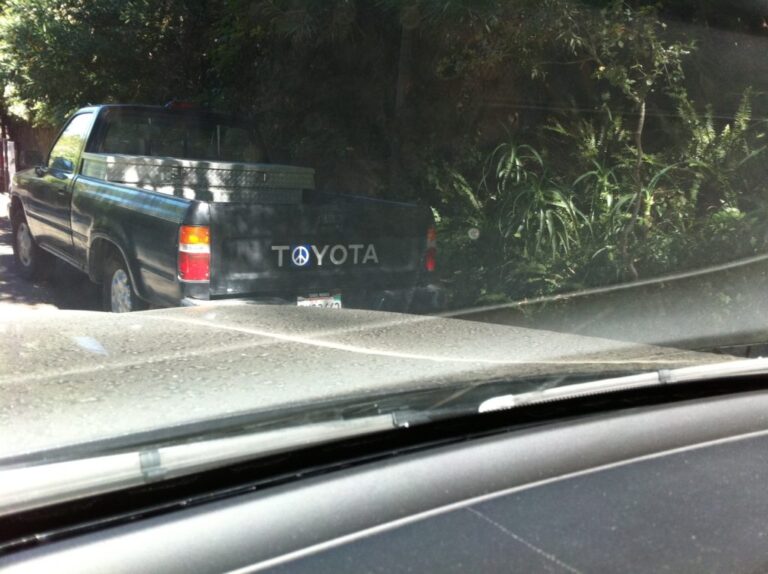 And to him I say, yawn.  Come on, man.  Here in California, we've got real, live hippies. The ones that have hairy legs, consider pot a food group and still wonder if Jerry's really dead.  Here in LA, hippies still have to drive– so every once and a while you'll spot one A Real Live Hippie Ride.  Like this doozy in Topanga Canyon:
That's right, VW van with the peace sign welded onto the front bumper. Now that's commitment.  No part-time, weekend or fair weather hippie action here. Full on, off the grid, white boy with dreadlocks whose girlfriend's got a bikini line begging for hedge-clippers hippie!  Better you than me, girl.  I figure if he's got dreads upstairs, God knows what he's got downstairs….
My personal favorite is this crystal mama:
Not only has she bejeweled the exterior of her other-wise boring Toyota hybrid, she's completely tricked out the dash and steering wheel.  It might look fly from the outside, but you know that inside, that stinks like patchouli and wheatgrass.