One of the most annoying, overused words in the automotive world is sport.  The Toyota Prius has a sport mode. There is now a Rogue Sport. Sports car can mean anything from a Ferrari P80 to a Plymouth Prowler. Sigh. And to find a bonafide sport sedan, well, that path often leads straight to the Subaru WRX, the Audi A3, or the ubiquitous BMW 3 series. In the last few years, all eyes have been on Kia– after they lured the chief engineer from BMW's M division and released the wonderfully refreshing Stinger (see Mama's review here).  But what about Genesis?
Genewah? Genesis as a brand is still a mystery to many. Think about it this way—Genesis is to Hyundai as Lexus is to Toyota, as Acura is to Honda, as Banana Republic is to Gap, as RBG is to Judge Judy. You get my drift? It's the upscale version.  I drove the Genesis G80 last year (see write up here) and was amazed by its level of luxury and sophistication. But sport? Nah. Leave that to the Germans. But then along comes this G70.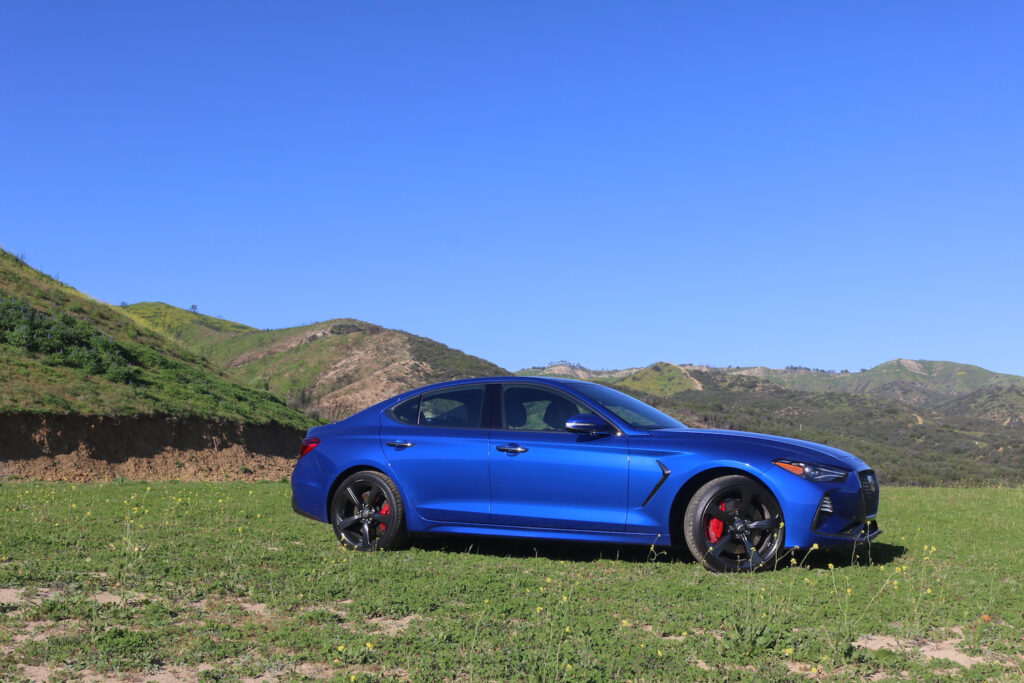 First of all, she looks GOOD. Like the finest Beverly Hills trophy wife, the G70 has many very attractive elements which are beautifully conceived and put in the right places. This, like the trophy wife, makes for a very pleasing display.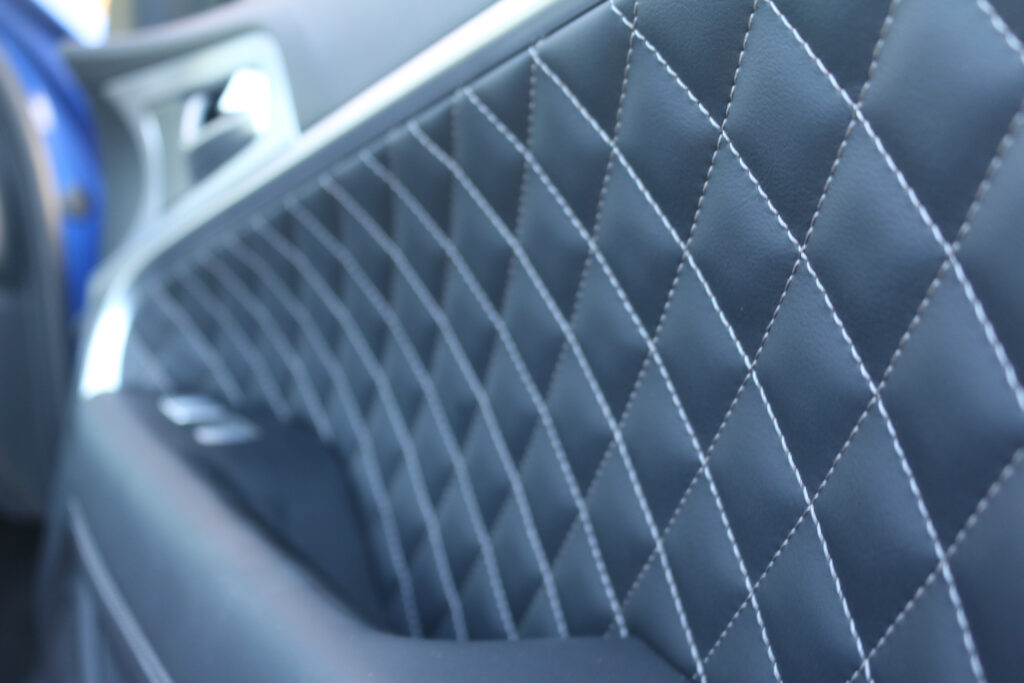 Once inside, the G70's elements are all upscale and well-crafted.  From a leather stitched dash to the quilted interior, the experience is very well thought through.  As I drove around town, I could tell that this rolling beauty was turning heads. Was it a M5? A Maserati? A few motor-loving friends texted me with sincere confusion.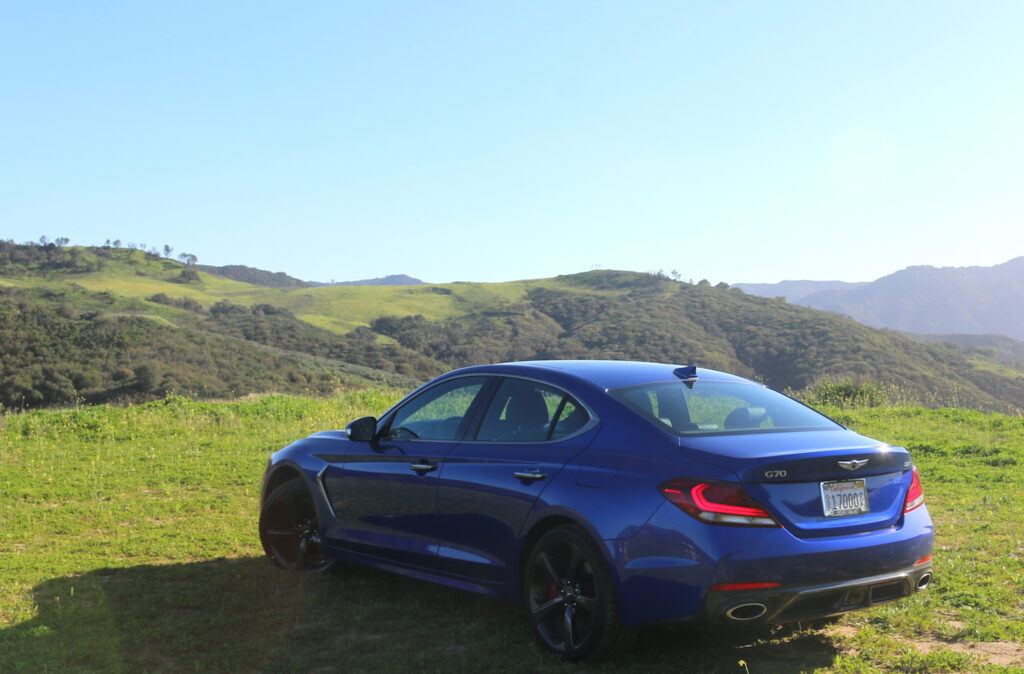 But things got really interesting the first time I got on the gas.  Let me preface this by telling you that it takes a lot for me to swear in front of my kids. I have remarkable restraint for someone who normally swears like a sailor. But the G70 broke my spell. Right after I put that pedal down, we were off. No warning, no loud noise, no sense of imminent thrill. It was truly remarkable. It didn't see it coming. So when "Holy ***t" left my lips, it was an honest proclamation. "But Mom, we're not allowed to say that," says Freya. My response? "You're not driving."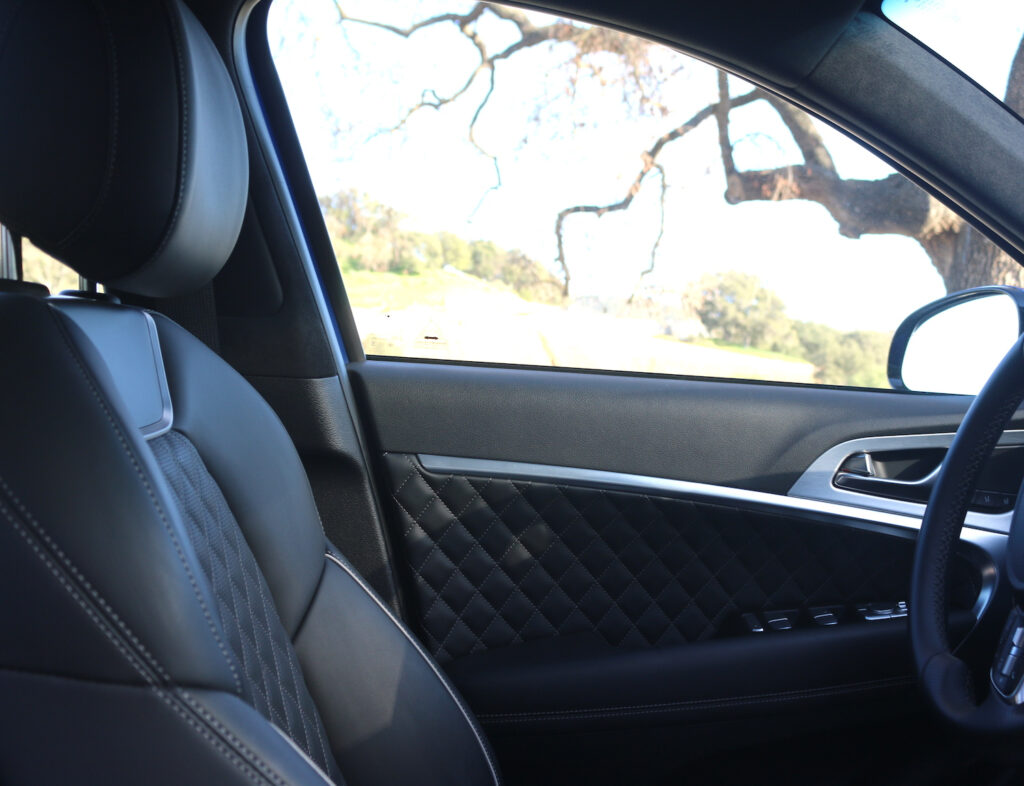 Then, once I got the lane to myself and had even more to work with, I realized, this truly is a sport sedan.  The handling is lighter than a BMW or Audi, but equally responsive. With little body roll and a quiet interior, the G70 is truly fun to drive.  What's most exciting, is how beautifully is puts away its superhero cape when you put it back in "comfort" or "eco" mode. Nothing to see here, officer. Just a mom driving her kids to the store. Don't mind me, gulp. 
If you've had the good fortune of driving the Kia Stinger, you will be thrilled by its smaller, sportier cousin.  These two share the same engines (in this case the 3.3L twin turbo V6), but with a shorter wheelbase and a lighter overall weight, the G70 picks up where the Stinger experience leaves off. Producing 365 hp and 376 lb-ft of torque, the G70 will satiate any your need for speed while keeping a low profile.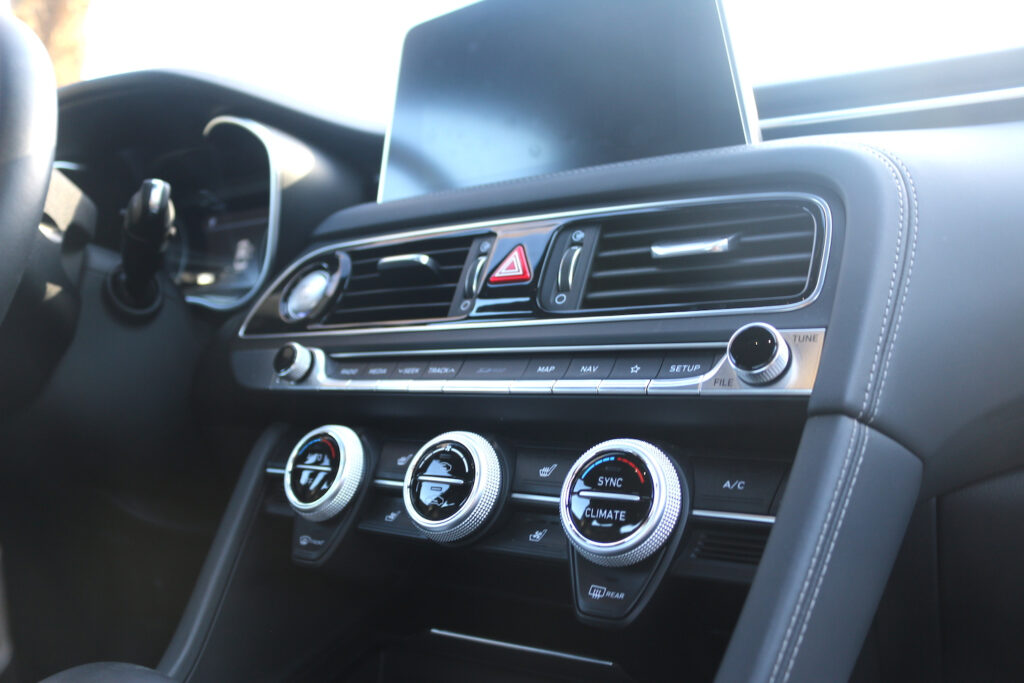 As for the lows, the fuel economy was less than thrilling. With 18mpg city/26mpg highway, you're not going to be saving the planet. But you will save a solid $10k over what you'd pay for a Beemer with equal thrills. The infotainment wasn't the best, but considering most of us just plug in our phones and forget it, I'm not sure that's a deal breaker either.
Should you buy it? Will you feel like the guy that married a woman with fake boobs, always wondering what 'real' feels like? Hardly.  From what I can tell from Genesis, they're just getting started.  At under $50k beautifully equipped, we may just be asking ourselves in a few years which car is the G70 beater?