I thought I had really met "the one."  He was dark-skinned, easy on the eyes and made me feel safer and happier than I'd felt in a long time.  I even pondered the idea of settling down– for at least a 24 months, or until I could get my hands on the SRT. But then I met his cousin from Colorado and realized, I was in love again– I hadn't intended to be seduced at all– especially by a Dodge! I found myself in a serious dilemma, unable to commit to either one because they were both amazing in their own way. So I here I am, comparing two great SUVs…
True story people. I drove the Jeep Grand Cherokee Summit Diesel and was like "Oh, hell yeah, this is why everyone loves the Cherokee. Duh!"  I had every intention of getting on my MM pulpit and preaching its virtues to all of my faithful readers. But then I drove the Dodge Durango R/T and was completely blown away.  So what can I do, except tell you that they're both great in their own way and tell you why.  (Disclaimer: I drive a lot cars. I really only recommend vehicles that I would actually drive myself. If I wouldn't, I would tell you..Girls Scout's Honor–I was kinda kicked out of the Girl Scouts, but whatever)
So let's start with the Grand Cherokee. I had heard that this vehicle was..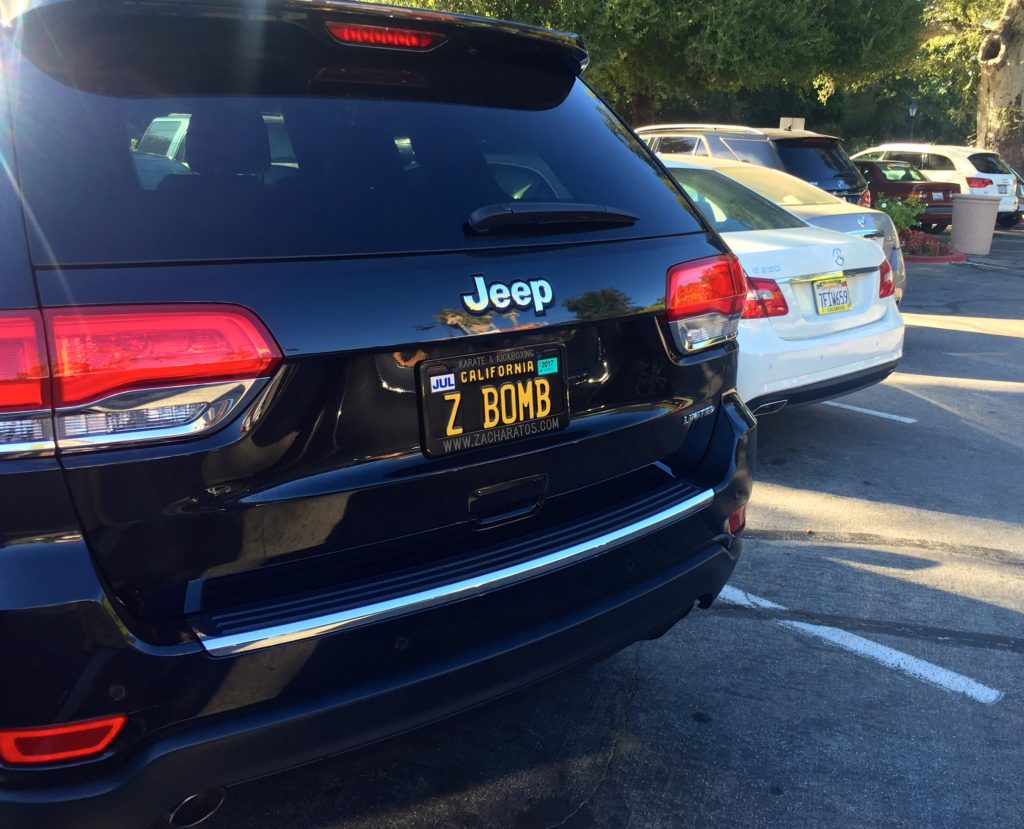 But I am a contrarian by nature, so I reserved judgement until I got behind the wheel. My first Grand Cherokee experience was hella dirty: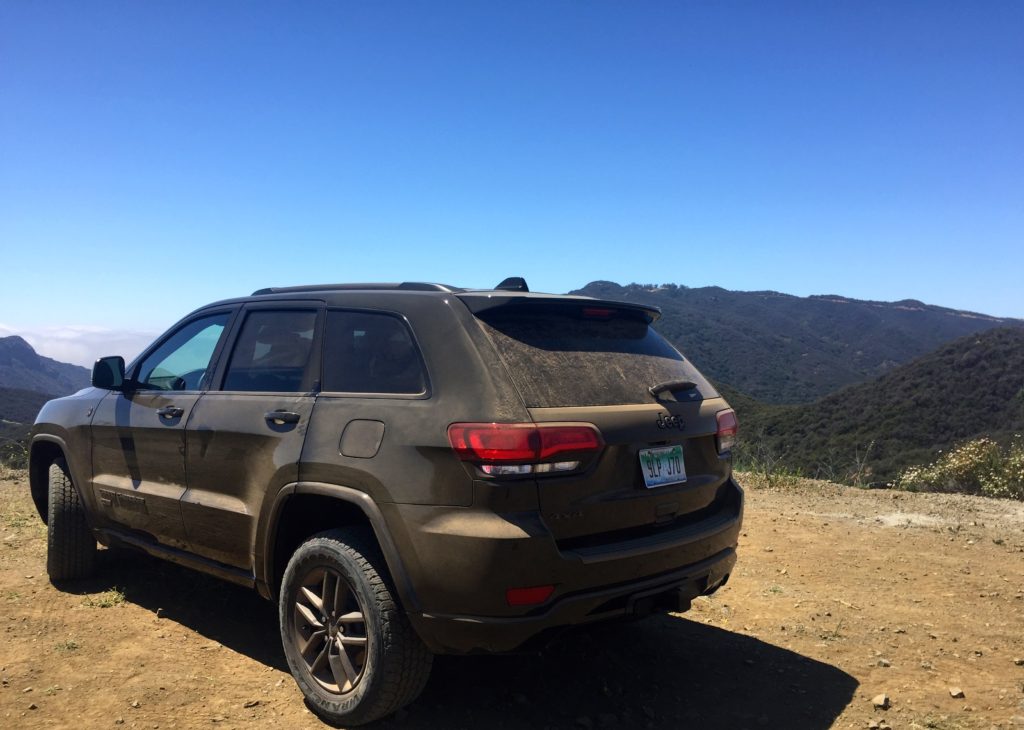 It was an off-roading event in Malibu where I was impressed how quickly and comfortably it enabled me to drive on this challenging terrain. No, I didn't cross the Himalayas, but I did climb to this vista and down again completely unpaved. And then my Jeep and I got smoked: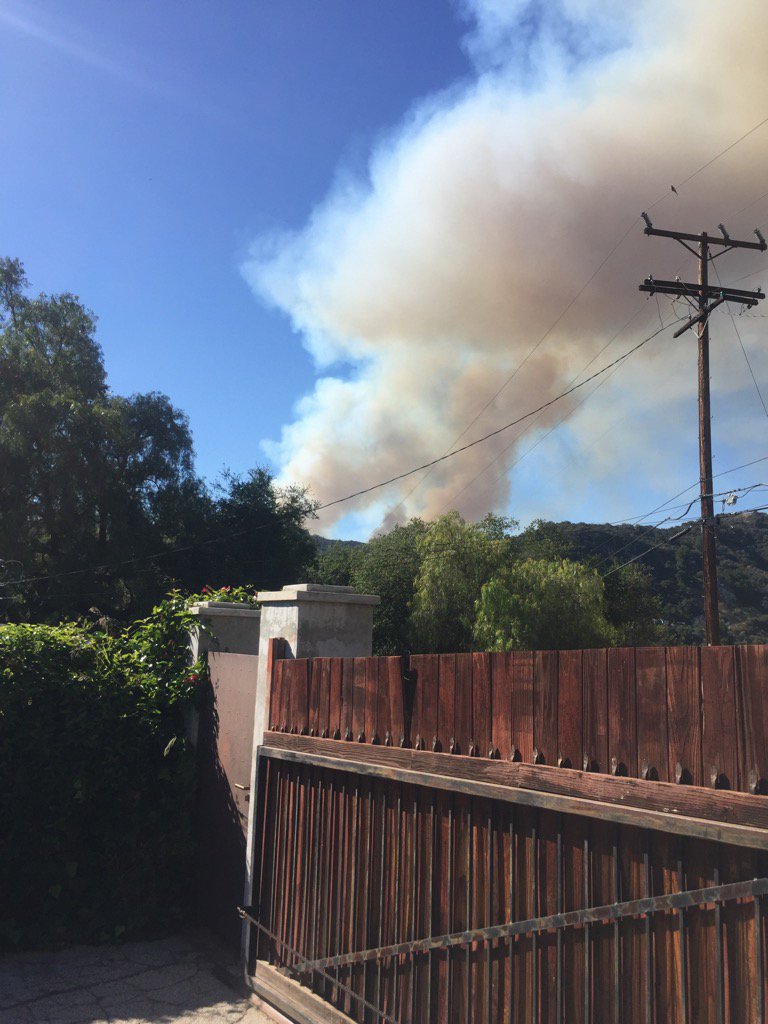 This is was the view from my driveway during the Old Fire in Calabasas.  When we were evacuated, I was more than happy to make the Grand Cherokee my escape vehicle.  It has plenty of room, the diesel mileage (24/28) made 1/4 tank plenty and I knew that if I had to bolt via one of the unpaved fire roads, my family and I would be fine. Being smart, terror-striken Angelinos, we evacuated to San Diego, just to be safe: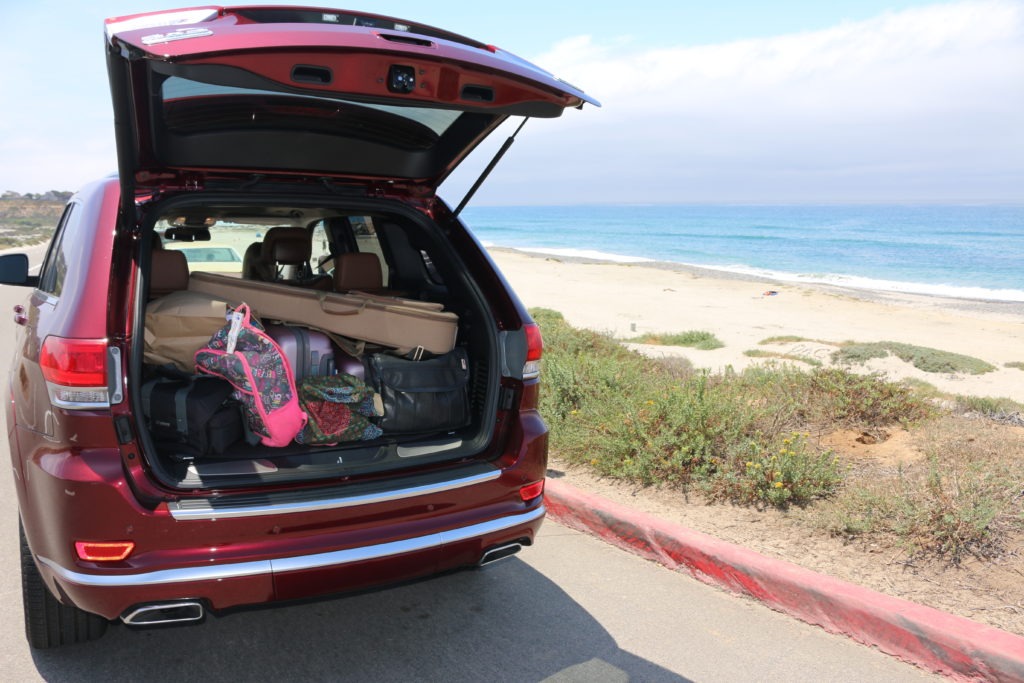 This 2 hour journey enabled us to see what a great road tripper the Grand Cherokee is.  It had a smooth ride, intuitive controls (I used cruise control, collision warning, blind spot & cross path detection with ease) and even my difficult back seat drivers were happy: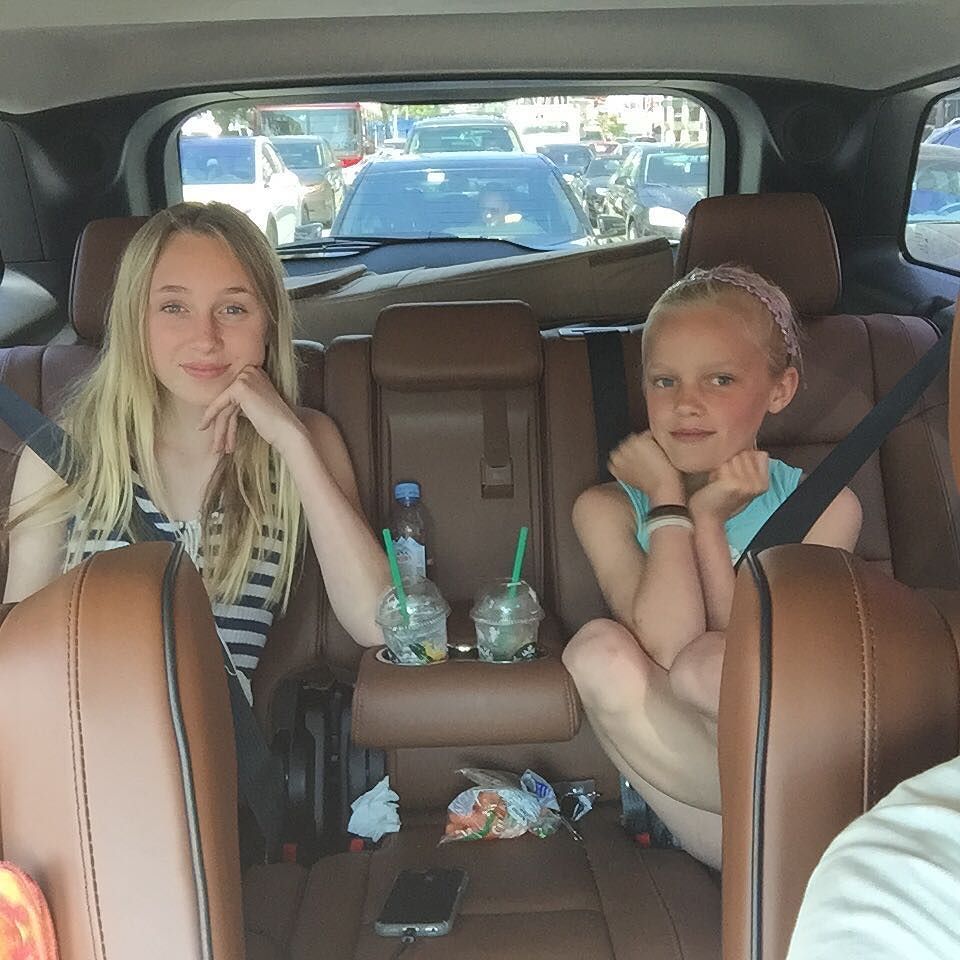 So for a family of 4, that requires a lot of driving and sometimes requires off road capabilities, the Grand Cherokee Diesel is fan-freakin-tastic.  But then there's the Durango.
I'm gonna be honest with you people…don't tell, but I was originally a total car snob about the Durango. When Fiat-Chrysler suggested I drive it, I rolled my eyes thinking 'the only Dodge I'll be caught dead in is the Hellcat' but I was DEAD WRONG!  The Durango is the shit! First of all, its exterior styling is solid: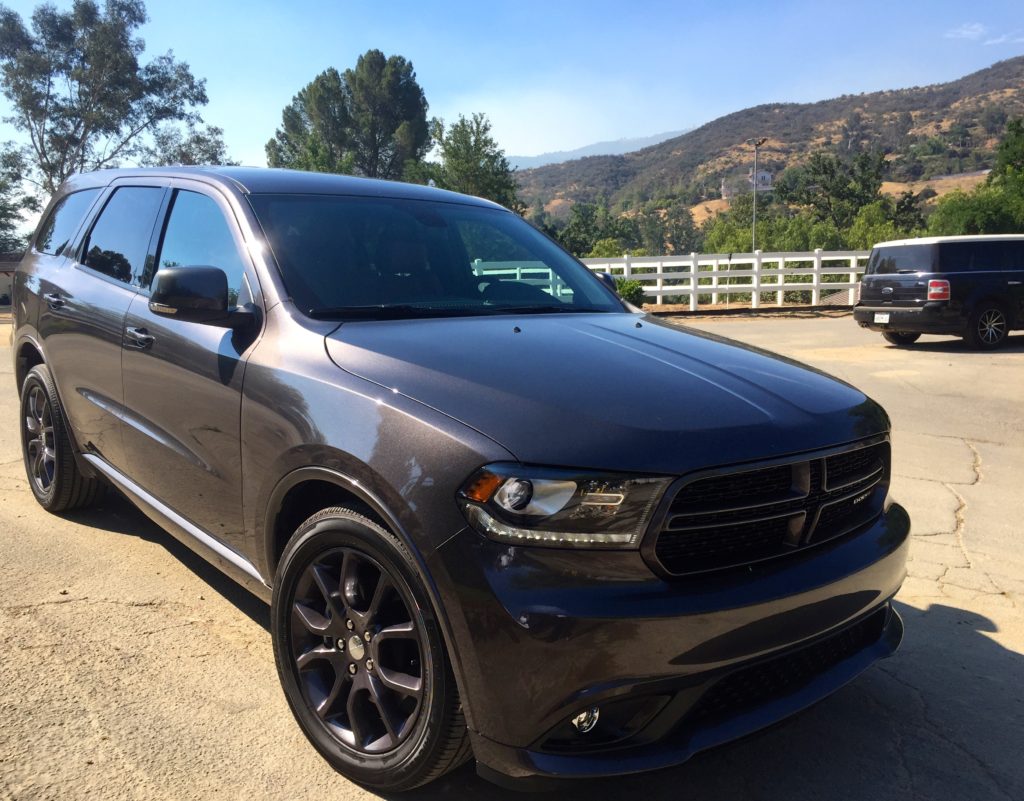 (Keep in mind, this is factory direct.  I've seen Durangos on the road here in LA with bigger wheels and lowered suspension that are sweet!)  But it's the interior that really sold us.  With a middle captain's chairs and a center aisle, the third row is completely accessible. The interior of the Durango is so spacious and well appointed for a family, it feels like a mini van without driving like a mini van, which is the stuff that dreams are made of.  Plus, I don't know of any mini vans that have a v8 HEMI.  This Durango drove like a dream and almost made me forget how much I liked the Cherokee.  My girls were so obsessed with this car that when my husband recently totaled his ride (thanks to a clueless Millennial texter), Freya reacted with "Great! Does this mean we can get the Durango?"  Here she is assessing the interior details with her sister:
Here's the through line:
Durango Pros: gives you killer mini van practicality without depressing mini van performance/appearance. Great for larger families. Fully pimped: $46,485 5 year/60,000/mile warrantee
Durango Cons: I averaged 18 mpg, which is fine but pales in comparison to the Cherokee.
Cherokee Pros: import quality interior, impressive exterior styling (you won't miss you Mercedes). Off road capabilities like a.. a Jeep.  Diesel mileage is great, not quite as impressive as a plug in, but without the inconvenience of retrofitting your garage with a charger.   Fully pimped: $60,375 5 year/100,000 mile warrantee
Cherokee Cons: Rougher ride, smaller overall and larger sticker.
Both are great values, great vehicles with their biggest flaw being that they are hard to decide between.