I'm a busy woman. So I have a tendency to worry.. a lot. One of the things I worry about the most is my aging mother. And although we are very close, there are three topics of discussion which are strictly off limits:
1) her dying
2) her driving
&
3) her sex life
I'm pretty sure that all of the above are happening, one way or another. But talking about them makes me equally nauseous/nervous/neurotic. So I've decided, like any modern American, to outsource my problem. I've decided to send it all to Sweden. Because I think Volvo has all of these issues covered with their new V60 Cross Country.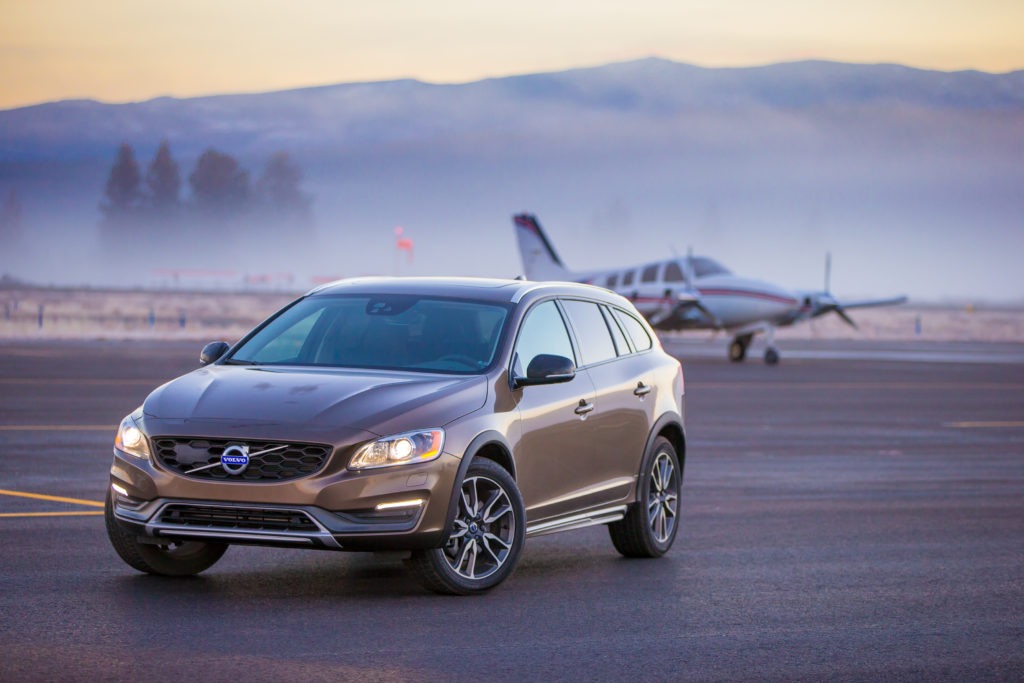 First, it's a Volvo. So we know it's safe. Distracted driving? Mom doesn't need a cell phone for distracted driving; she invented distracted driving! Between applying cuticle cream, lipstick and frequent bra removal, I don't think her hands have touched the steering wheel since '92. But the v60's got airbags up the wazoo, stability control and Volvo's City Safe system which will automatically brake if she drives too fast towards a stationary object. Thus I don't have worry about her wrapping herself around a tree.
Not only does my mom risk her own life behind the wheel, but upon occasion, I do allow her to shuttle my own offspring. In my defense, I do put helmets on my kids,to protect them from Mom's tendency to dismiss things like speed limits, traffic laws and stop light colors. Helmets also protect the kids from my stepdad's politics–because, for him the radio is Fox News or nothin'. The V60 also has a light alerting Mom of what the speed limit is (so she can't claim dumb blonde), it's got a nice 2.5L inline 5 turbo engine (so she can outrun the cops) and between all wheel drive & 7.9″ of ground clearance, she can just plow right over those dividers in the TJ Maxx parking lot without an issue. The Volvo also has a built in booster seat so I don't have to worry about carting one across the country when I visit:


Last, and not least, it's sexy. I know, I said it. I won't hate you if you need a moment to puke. Frankly, I don't like thinking about it either. But hey, she's 78 years old and still pretty spunky, so although I don't wanna watch the video, I do want Mom and her husband to enjoy their golden years & whatever pharmaceutical enhancement that helps that happen. And thank God Volvo is getting its mojo back too. Now I've got 4 less things to worry about!
And just so you understand that this isn't entirely altruistic, Mom's car is also my East Coast ride when I visit, so it doesn't hurt that in the v60 CC, I can also do this:
So don't worry, kids, Grandma's house is gonna be a blast!