Jesus loves me,
This I know,
Because El Jefe tells me so!
I've been singing that all day, because today is the glorious day that I saw this: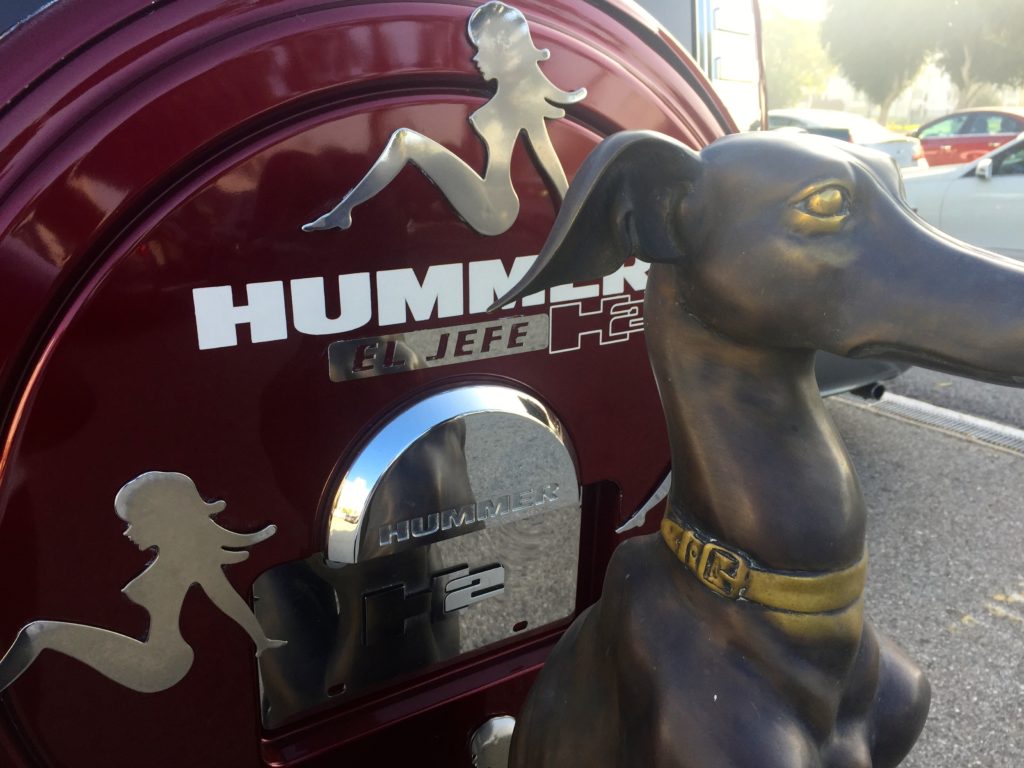 The story is so great, I couldn't even begin to make it up. So I had to go to the dreaded Federal building to get a new passport. And although the Federal Building is one of the few public places left in LA with free parking (yay) it's also smack-dab next to the on ramp to the 405 (boo!). And with a 9am appointment time, it wasn't pretty. However, I got there on time and immediately after landing a sweet, non-Prius adjacent parking spot, the words "Thank you, Jesus" casually rolled off my tongue. Then and just then, I noticed this masterpiece of a motorcar parked directly behind me. Divine intervention? Of course.
As I got closer, its gifts just kept on giving: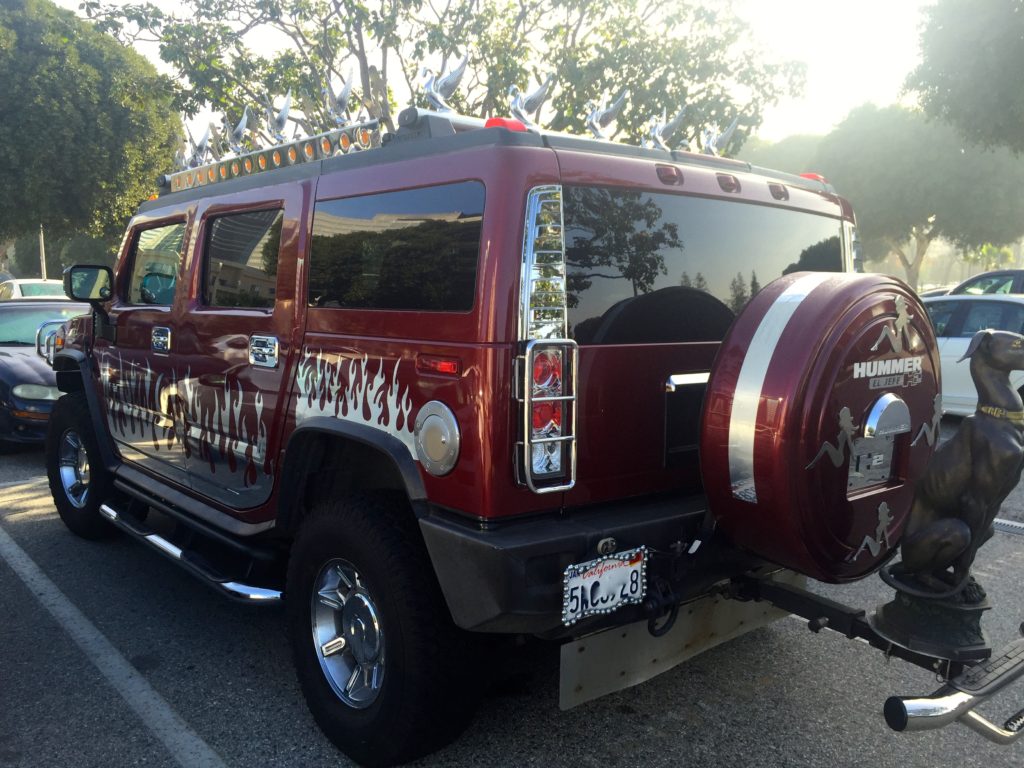 Why, you ask, would they need a full size, decorative dog mounted to the rear end of their vehicle? I have no idea– but it's genius. I would love to see some dumbass run right into as they gasp in disbelief in the glory that is El Jefe.
And regardless if you love or hate El Jefe (for you East Coast whities, it's pronounced "Hefay" and means 'the Boss'), you have to admire its effort. This project is no small feat– just look at the front end:

Oh yeah, that's another dog. 18 wheelers ain't got nothin' on El Jefe, with some scrappy little bulldog on their hood. But not El Jefe, he's got about 20 pounds of rover there. It's amazing. Oh and you can take your mud flaps and shove them right up your CB radio. Cuz El Hefe, he loves the ladies..and swans: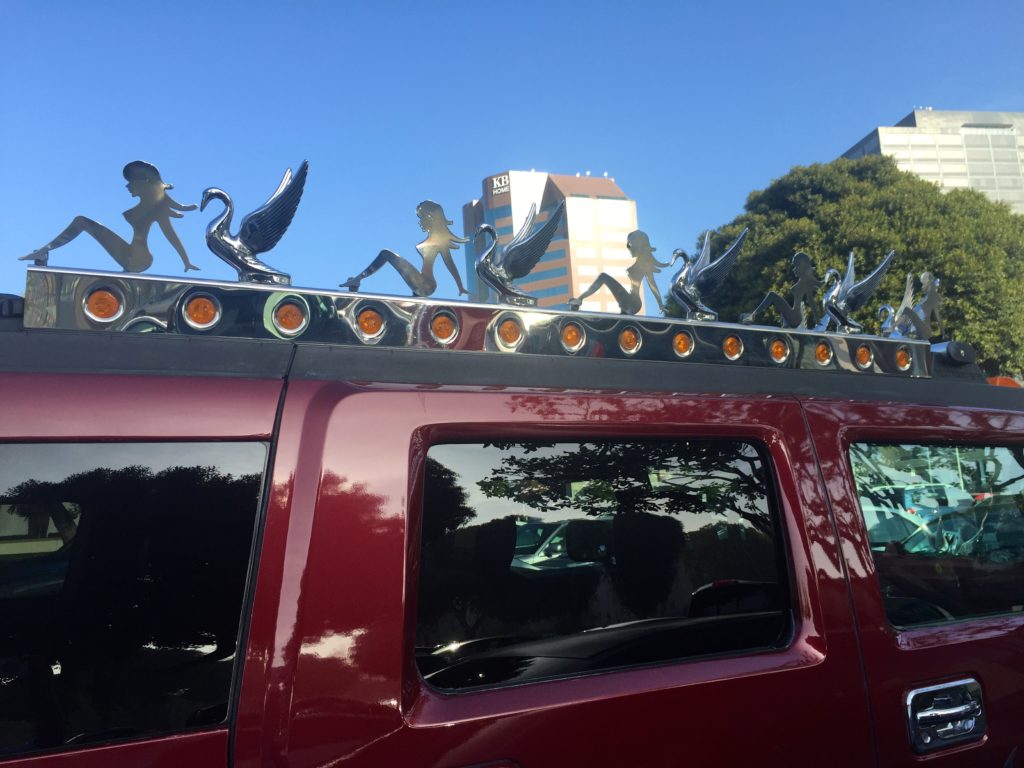 Granted, the swan thing is little weird. But whatever.
I was so excited after spotting this divine creation, that I ran up to my appointment. But not before stopping to share the Good Word. There were a group of Homeland Security officers on the side of the lot, and before I could show them the photo, one of them said.."The Hummer"? It was beautiful. But the best part were the words he uttered next, "Yeah, I saw the driver get out. It was a girl."
It's all just too good. I'm a believer…