Guys, it's been 18 months since I've been to a proper auto show and I was starting to get weird(er). How about you? Well, if you're craving excitement and looking for the latest in automotive, the 2021 LA Auto Show delivers. It is truly an automotive amusement park with all kinds of people of different ages, backgrounds, interests getting excited about cars. This is my jam. This year, despite a two-year hiatus, is no exception.
Here are a few damn good reasons you should grab your mask and get your lazy butt downtown.
Fisker Ocean
(photo above) If you've seen my Henrik Fisker post, you know more than enough about this rad Dane-turned Angelino. This is the Fisker Ocean– the first real production car from the new and improved Fisker. Its name is no accident, this EV features a vegan interior with upcycled materials from the sea. From recycled plastic bottles to abandoned fishing nets, to rubber waste, this vehicle puts its mission where its mouth is and I love it!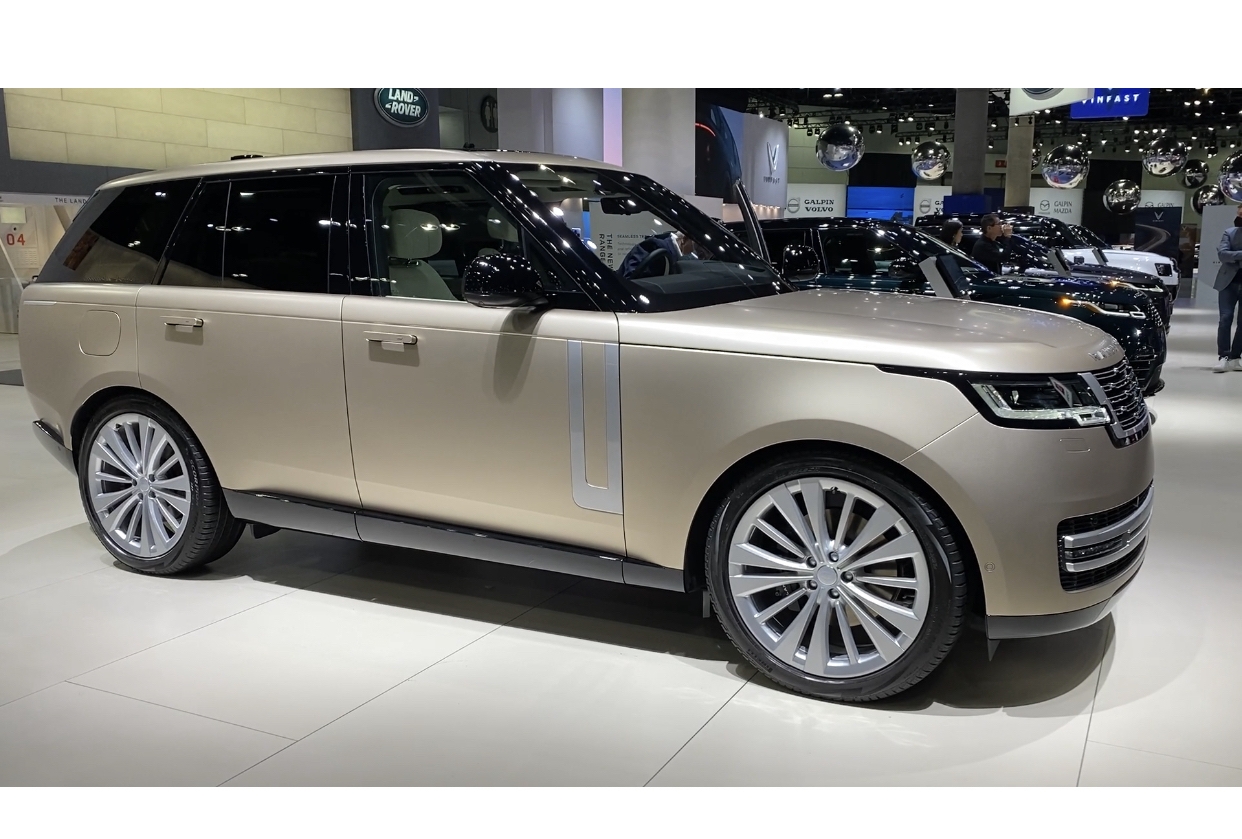 Range Rover
Land Rover dropped its new Range Rover a few days before the 2021 LA Auto Show. Speaking of "dropped", the reveal turned into a spectacular party where Wyclef not only performed but also danced with the LR President on his shoulders. Then the dude fell off. One black eye and a few stitches later, the party was officially over. I wish I could say I stayed for that part, but I left early. Luckily, TMZ caught it, so you can watch it here. There's a company exec who knows how to party.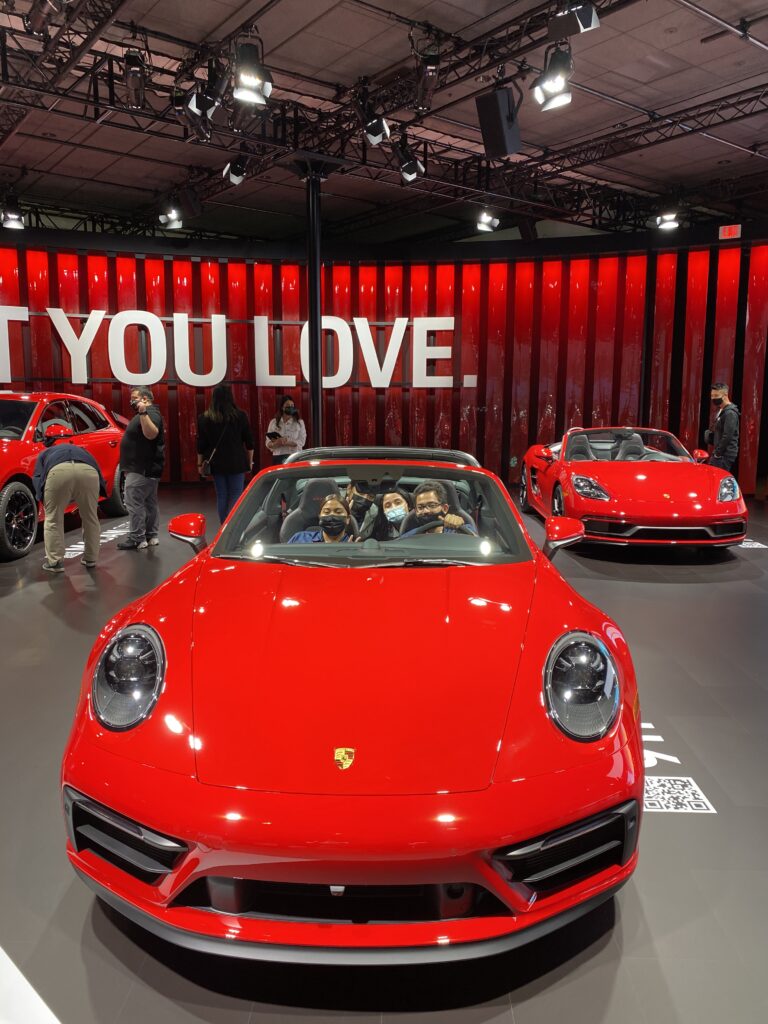 Porsche, Porsche, Porsche
Thanks to the stupid pandemic, many European automakers were unable to attend. But luckily, Porsche rose to the occasion with a beautiful booth. Look at these kids, they couldn't be happier!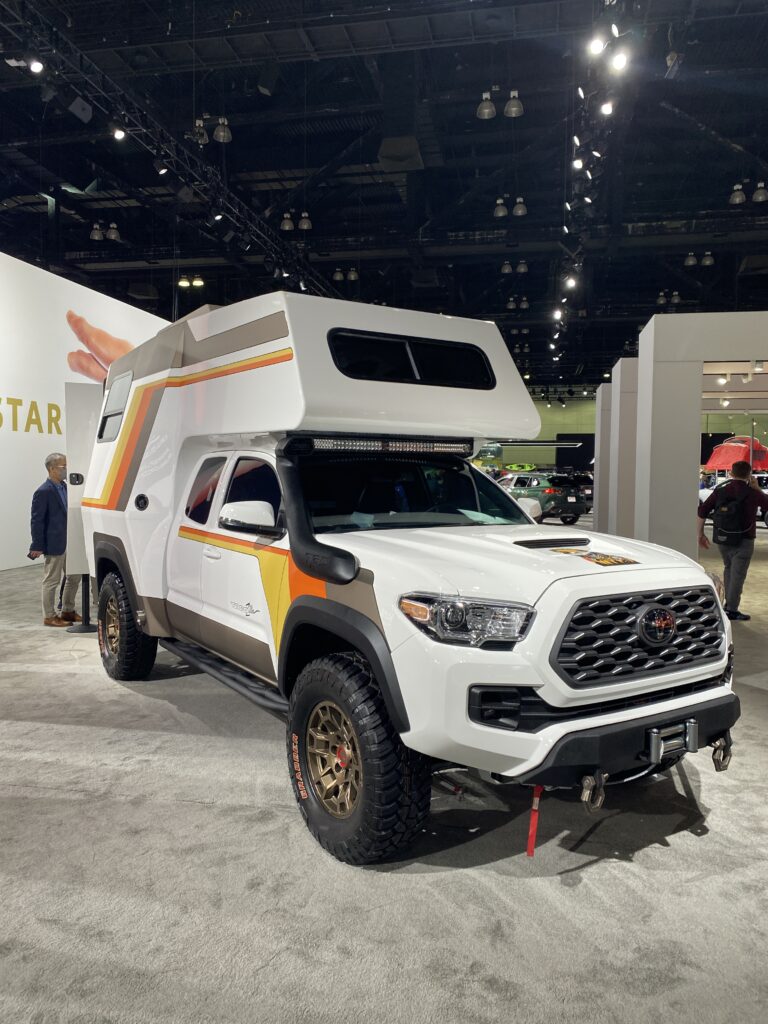 The Toyota Tacozilla
A star from this year's SEMA show in Vegas, the Tacozilla captures our collective desire to hit the road while also looking way cooler than any camper shell should.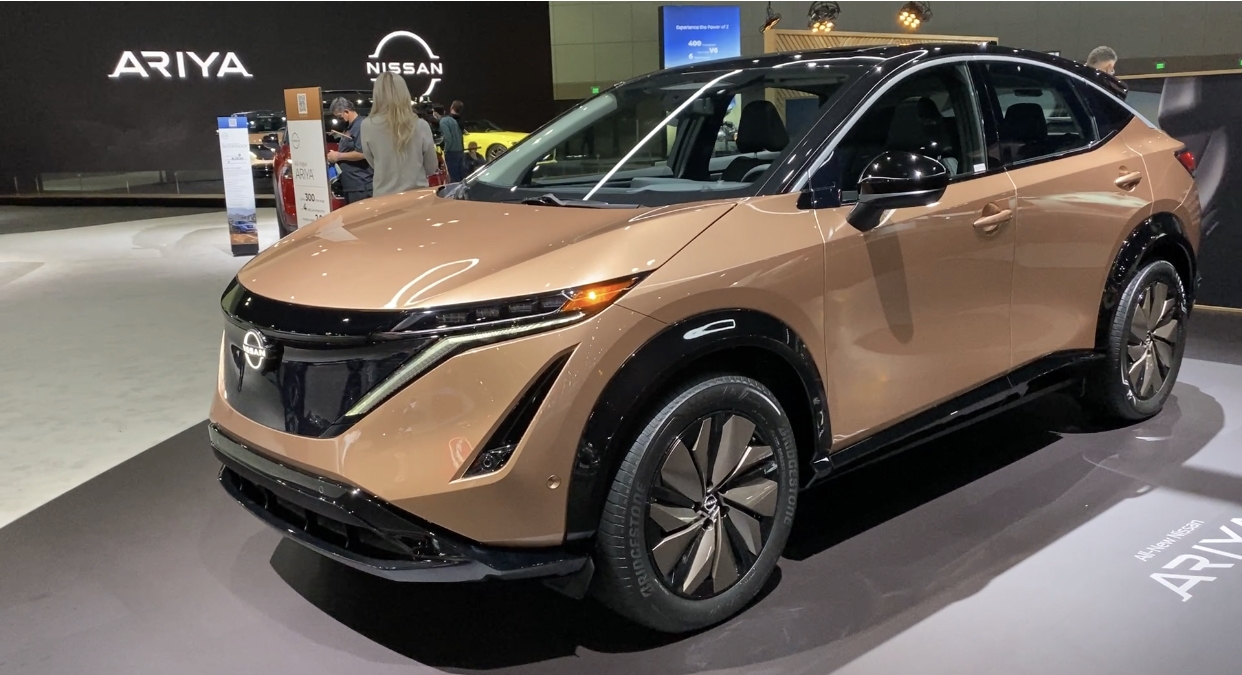 Nissan Ariya
Nissan's latest EV is a doozy. With a range of up to 300 miles, the Ariya hits a new standard of design for the Japanese brand. Plus, it is only available to order online! None of this is new to Tesla but for a brand like Nissan, this is big stuff.
Driving Cool Stuff at the 2021 LA Auto Show
One of my favorite EVs this year was the VW ID.4. Now you can drive it during your visit to the 2021 LA Auto Show. There are also fun driving ops for Jeeps, Broncos, RAM trucks, and many others outside, plus the Ford MACH-e inside.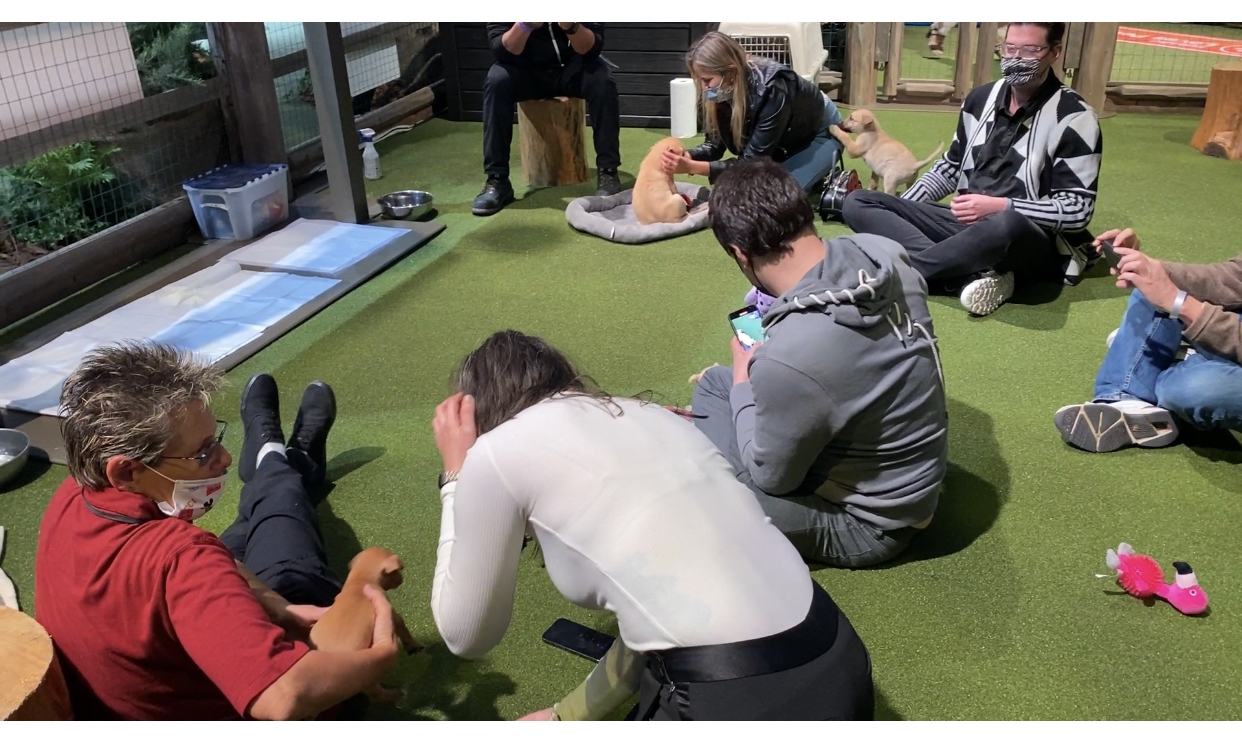 Puppies! (+ A Cool Car too, thanks to Subaru)
Subaru came to LA with bells (and paws) on. Not only did they reveal their new Solterra EV (check out my review here), but they continued their tradition of dog adoptions.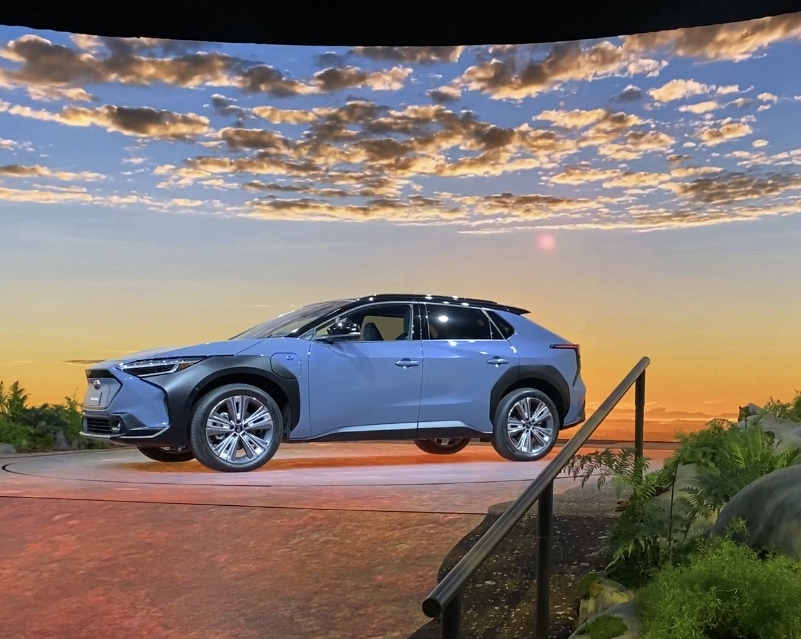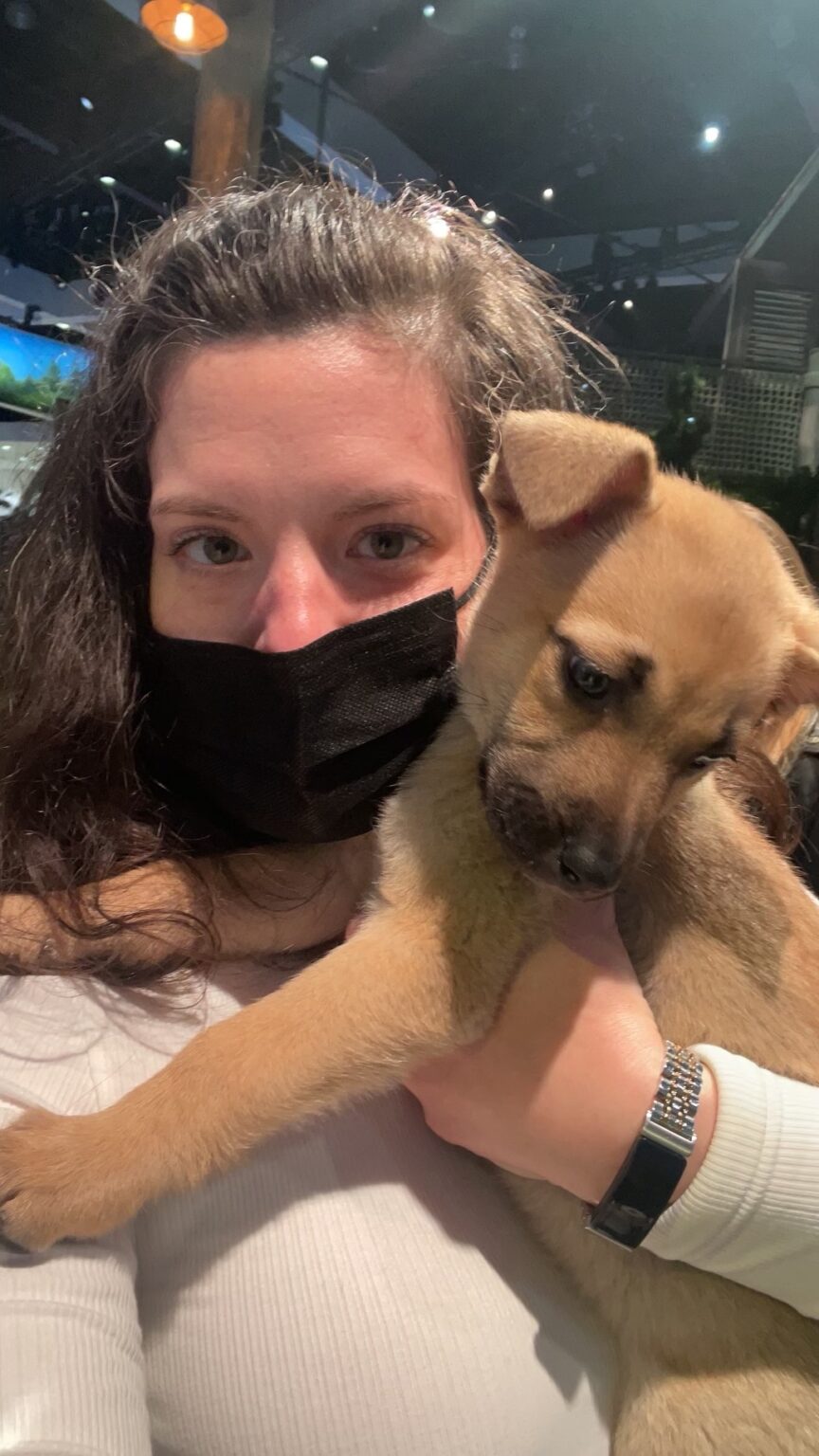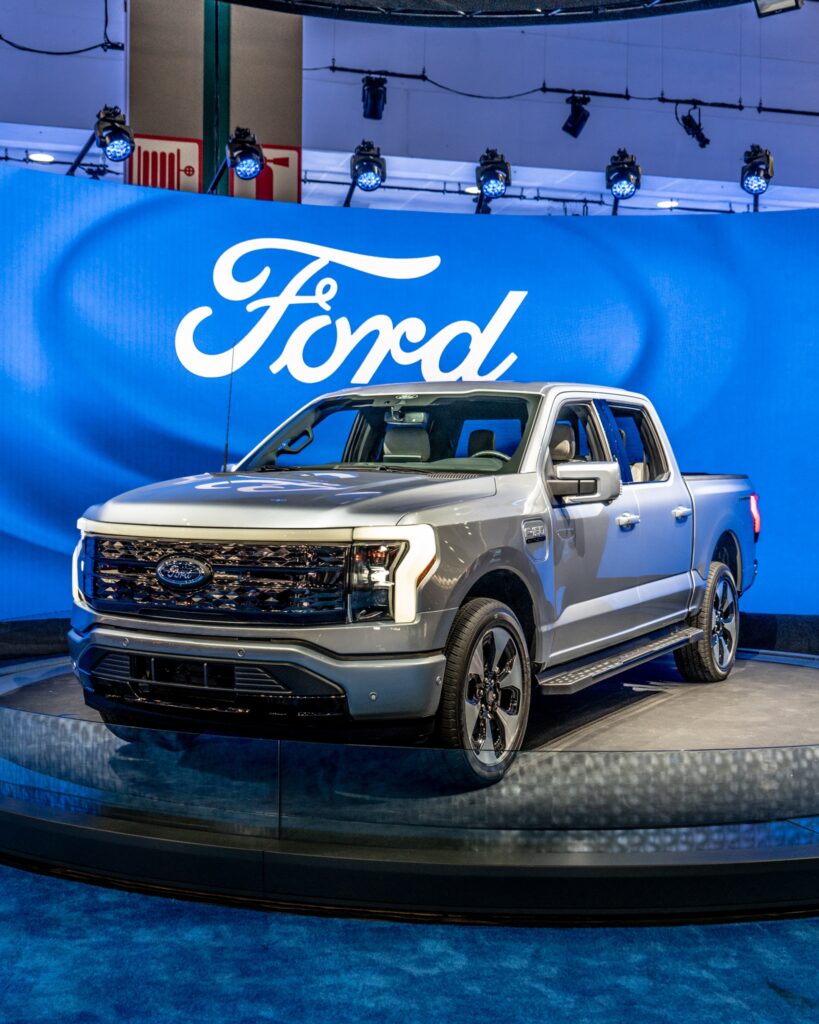 F-150 Lightning
I was thrilled to be able to finally get inside the F-150 Lightning, Ford's first all-electric version of its best-selling F-150. Check out my video here.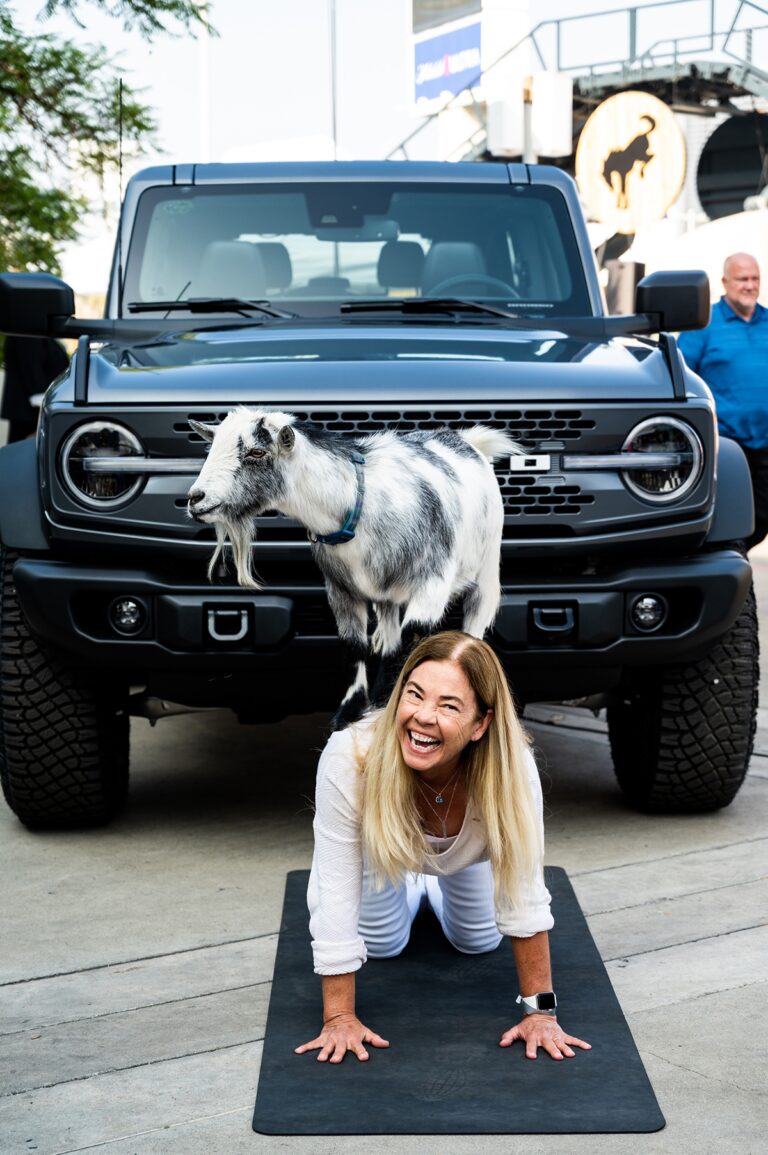 Goats. That's right, goats.
In honor of the Ford Bronco, they had goat yoga. I know, stay with me. The Bronco features G.O.A.T. (Go Over Any Terrain) mode, so what better way to show that off in a town like LA than goat yoga?
Galpin Hall of Customs Hall, Vinfast, Edison Futures, Canoo, etc
There are many other cool things at the 2021 LA Auto Show. For more info, check out my video here. To buy tickets, click here. (I'm leading a VIP tour on 11/28 too!)