Attention: dirty hippies, it's time to put on your cleanest hiking boots and head to the car dealership, because the first Subaru EV is here. Feast your eyes on the 2023 Solterra: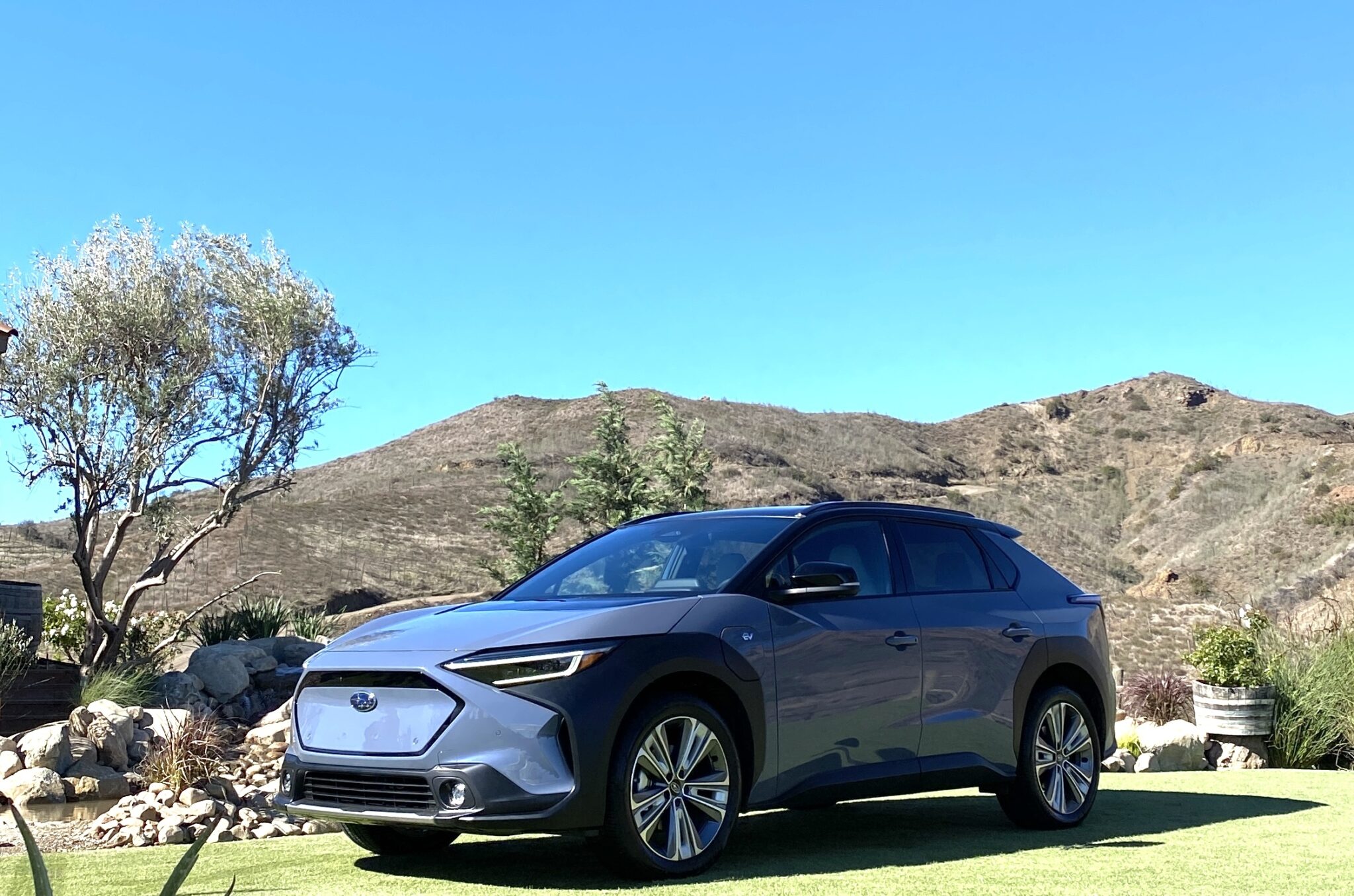 Ahead of its LA Auto Show reveal, I got a chance to get inside the Solterra in Malibu. Check out my video (like and subscribe, please!):
There are plenty of things to love about this electric vehicle.
THE SOLTERRA IS NO WIMPY EV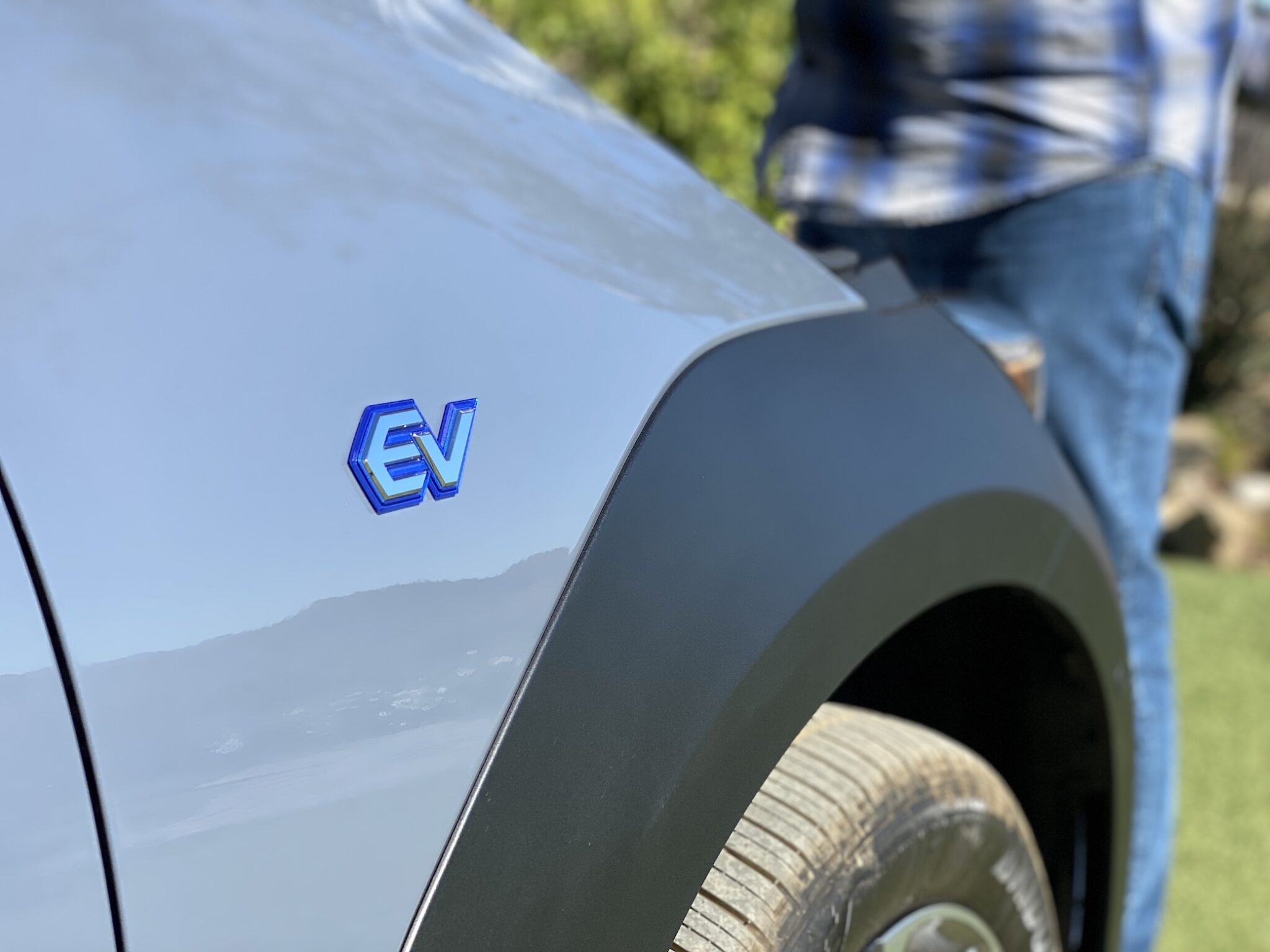 With standard AWD and 8.3" of ground clearance, the Solterra can handle the trek up to your uncle's house—you know, the one with the poorly paved driveway that he's too cheap to redo? Yeah, even if it's snowing. The Solterra has X-Mode which allows you to switch the traction control on the fly, so you don't have to panic about the white stuff. Is it as badass as the Outback Wilderness? Not exactly. But give it a minute to catch up, will you?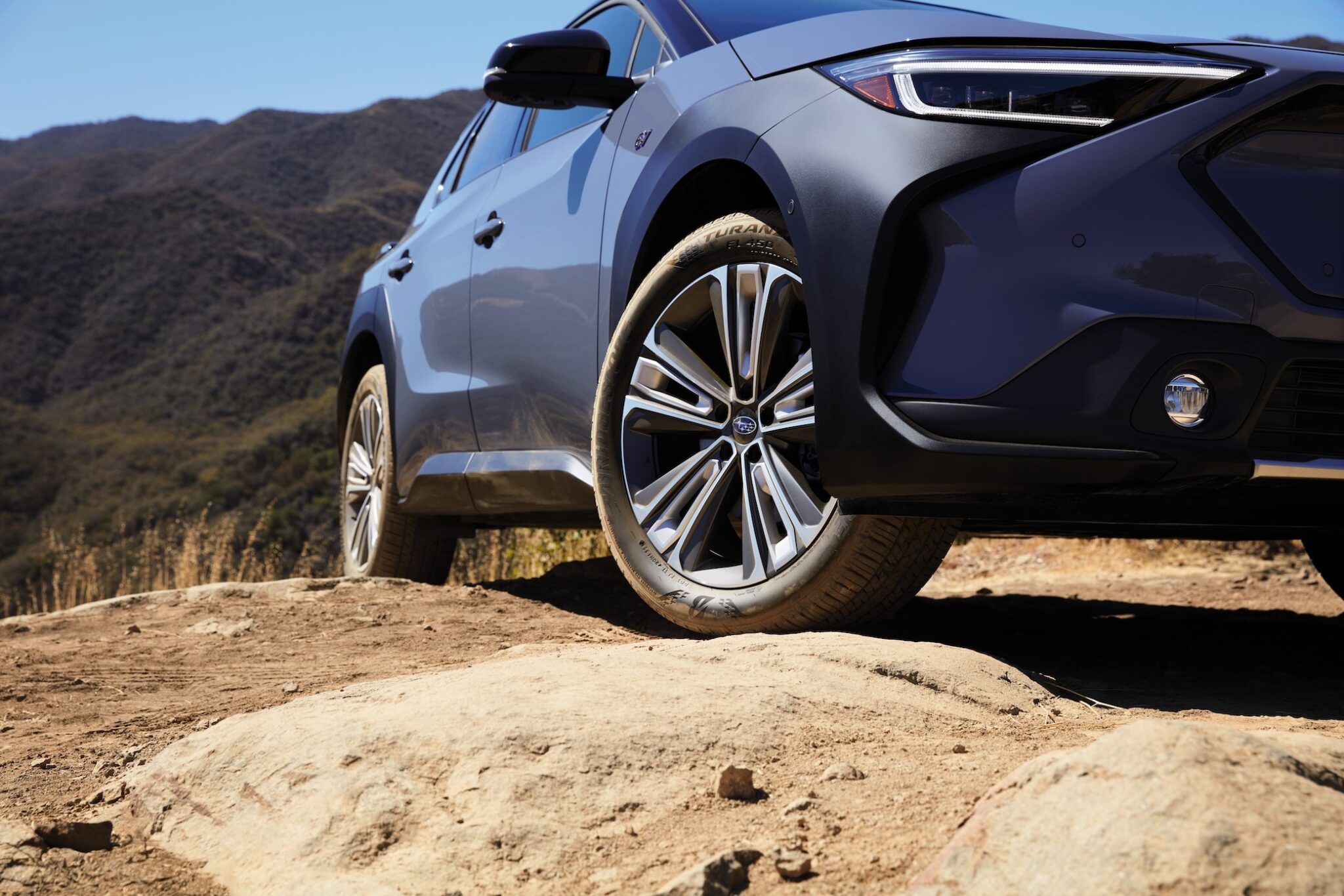 ITS GOT A BIG REAR END
And when it opens up, wow! Yes, of course, I'm talking about the cargo capacity. Once you put the rear seats down you will be able to load your electric bike in there with no problem. So you can do all kinds of Subaru-stuff in your Subaru EV.
THE SOLTERRA ISN'T ENTIRELY A SUBARU
Don't panic. It's just a tiny bit Toyota. Let me tell you why that's a good thing:
EVs are expensive to develop. So, by sharing the cost with Toyota, Subaru didn't risk it all.
Toyota will make its own version of the Subaru EV, which it calls the BZ4x so you won't have a Prius 2.0.
Toyota actually owns 20% of Subaru. So you've been sending them money all along.
THE SOLTERRA'S INTERIOR IS COOL
Light airy, and certainly plenty comfy in the front seats, the Solterra is a terrific ride up front. The back seat is less exciting, but let's face it, your kids are already spoiled enough. They can handle a sore butt on their way to their fourth afterschool activity so you can drive a Subaru EV.
IT'S NOT THAT UGLY
I'm not saying that the Solterra is pretty. But it didn't get ALL of Subaru's good genes. However, doing the right thing sometimes means swallowing a bitter pill.
IT'S NOT EXACTLY FOR SALE YET
I'm sorry, you can put your boots back now. That was just a filthy trick to get you to read my post. The Solterra will go on sale in 2022.