Hooray, Porsche Has A New Targa 4 GTS! Wait, What's A Targa, Anyway?
Here's a fun party trick: start at any gathering and head out to the driveway/parking lot, where you'll inevitably find a bunch of petrolheads, hands deep in their pockets, drooling over somebody's ride. Then, wait for a lull in the conversation and say something like this, "I love that new Porsche. What is it called, a Targa? Yeah. What's a Targa anyway?" (twirl your hair, stick out your rack, try to act as clueless as possible) Then, just as they're all chiming in with half baked theories, instantly pretend you've just woken up from a coma and say, "Oh no, I remember.." and then toss around a few of the below details. It will be awesome. And if you can get any of this on video, please send it along & I'll shower you with MM schwag.
At this year's Detroit Auto Show, Porsche unveiled their new Targa 4 GTS. And this is terribly exciting. Why? Well, historically, 1 out of 8 of every 911s sold has been a Targa. And this is their very first GTS ever! The acronym means "Grand Tourismo Sport", not "Gimme Tons o' Skin" as many believe. And it means that it is a sportier version than the previous Targa with a gnarlier engine. Here's Porsche unveiling it in Detroit:

The term "targa" is defined by its semi-convertible style. The concept was born, like many great things, out of American paranoia. See in the 1960s, people were flying out of soft topped cars and dying faster than flies on a windscreen. So auto makers started worrying that the US government would outlaw convertibles. Thus those genius Germans created a work around. A car that isn't so much a convertible, but has a really generous sunroof that runs seamlessly into the windows and a roll bar behind the seats. In a hilarious twist, they named it "Targa" after the Targa Florio, the world's most lethal road race in Sicily. And we Americans ate it up.
This targa top concept, though trademarked by Porsche, has been used by many other automakers. Both with high art: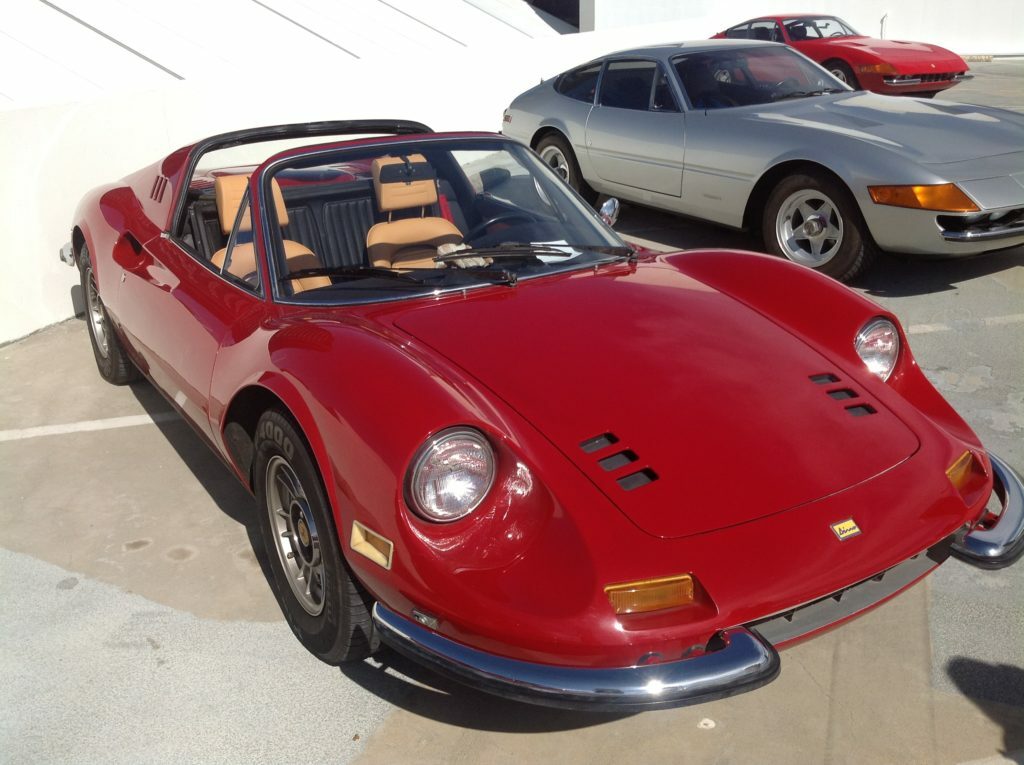 The spectacular Ferrari Dino 246 GTS with a targa top, in case you'd like to buy me something.
And low: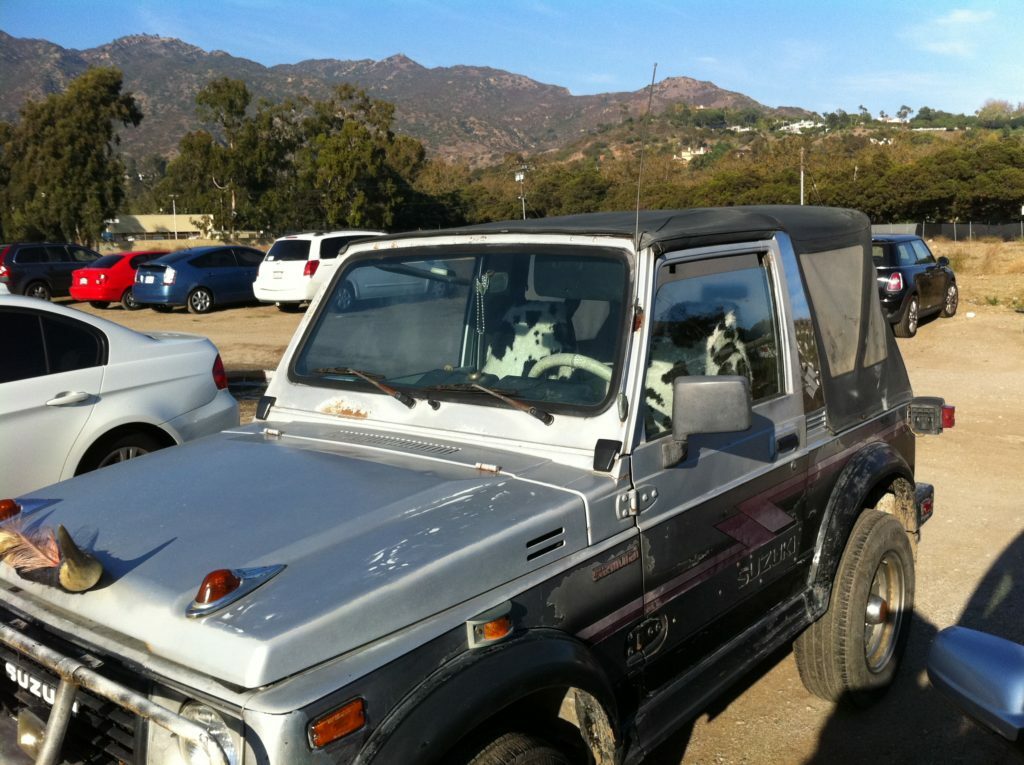 The spectacular (for entirely different reasons) Suzuki Samurai. Shown with soft top.
One of my childhood idols, Mrs. Kellogg, a mother of 5, used to zip into our country club in her 911 Targa instantly shaming all of the 70s moms and their gas guzzling maxi-wagons. It was awesome!
This latest version, though impressive as the first GTS Targa ever with all wheel drive, 430 hp and a 12.8 second half mile, is getting criticized by the haters. It's heavy. Wah. The mechanism is slow. Boo hoo. It's noisy & expensive– blah, blah. But here's the thing, the majority of auto journalists are driving Miatas anyway. What they don't realize is that the extra $30k that the Targa commands is what some hedge fund dude spends on lunch! This magnificent new 911 may not be perfect, but it's perfectly awesome if you need a solid roof (I hear it's still snowing somewhere) and you think that there may be days when you want to rip off your top and burn some rubber. For me (& Mrs Kellogg) that's every day..gimme a Targa!