I have a really smart, beautiful friend named Frankie. Frankie is also very much a car girl. So much so that she was the first woman I ever met who went to the French Grand Prix for fun. This is when I knew we'd be friends. Frankie's car? A first gen Lexus UX 250.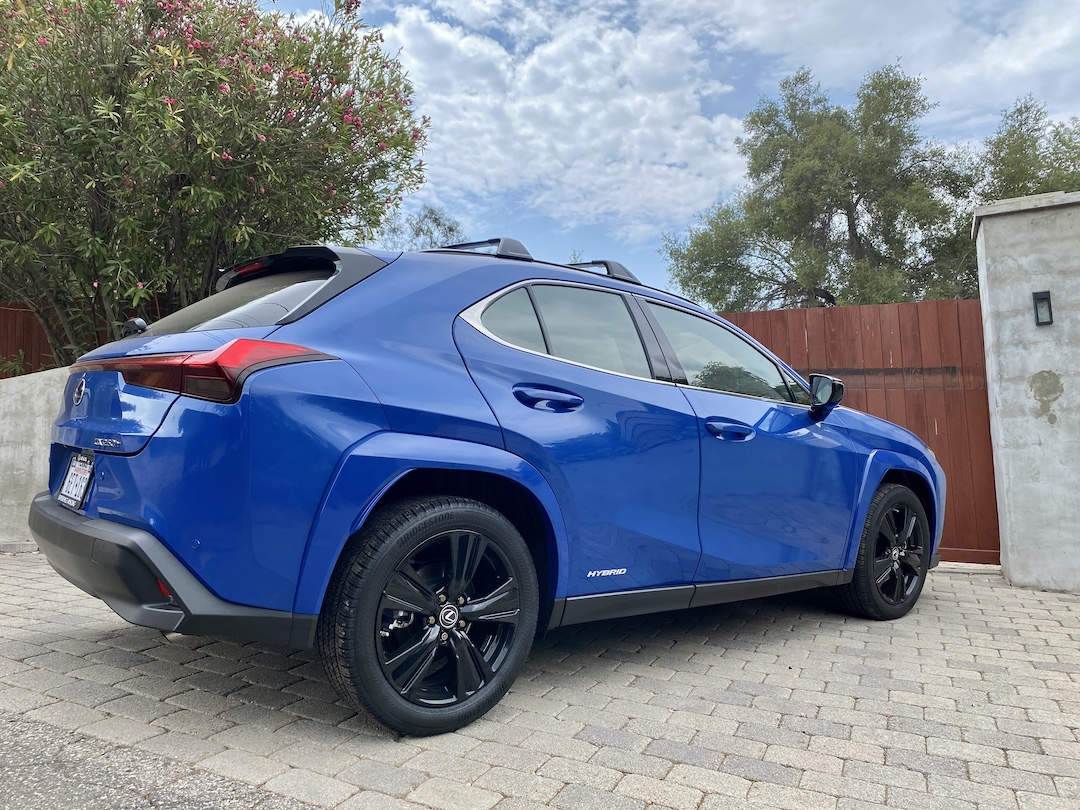 Until last week, I was 100% underwhelmed by that vehicle. Even though Frankie drove it, I just assumed it was a fancy Prius. I should've known better. Then I got behind the wheel.
SURE BUT, IS THE LEXUS UX 250h ANY GOOD?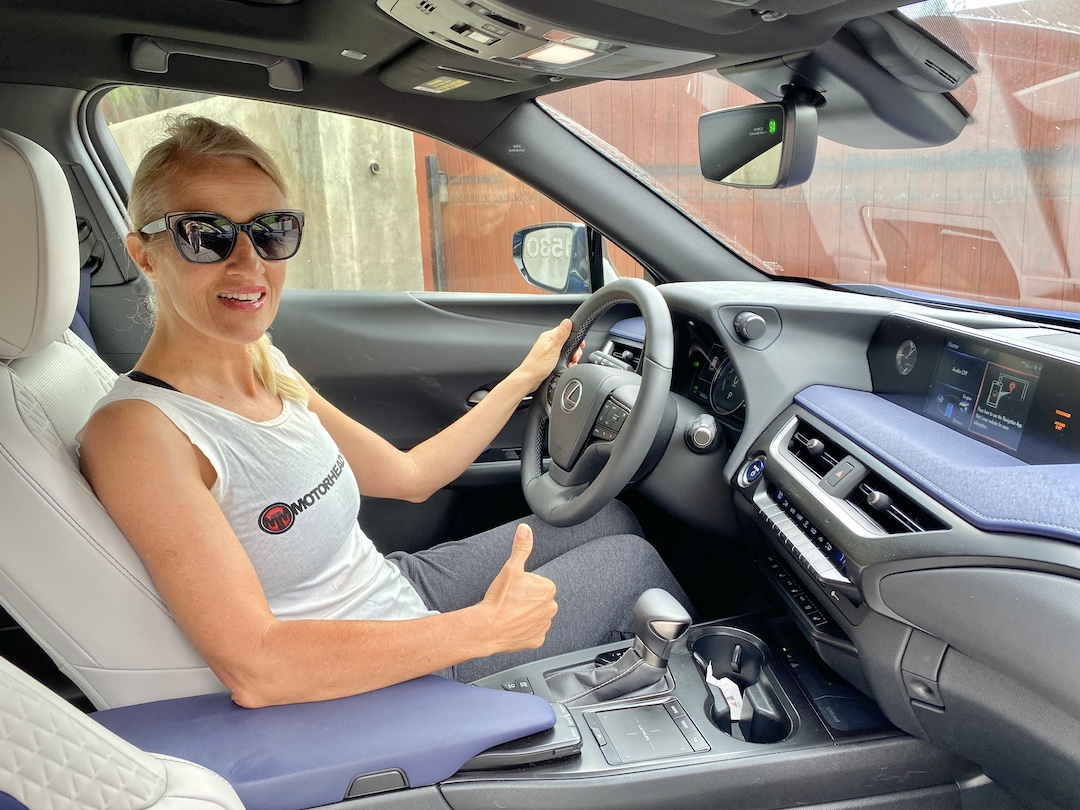 Guys, this thing is super fun to drive. Let's just start there. Plus, it's notably not ugly. Is it beautiful? Hardly. But it doesn't make you look like a fool either. Put this little thing in sport mode, and you're off! It handles beautifully (which I can't say about other Lexus vehicles) and the acceleration is fab. On the downside, the manual shifting on the gear selector isn't fun at all and there are no paddle shifters. I would've found the vehicle 10x more satisfying if it had addressed my desire to control it.
does the ux 250h get good mileage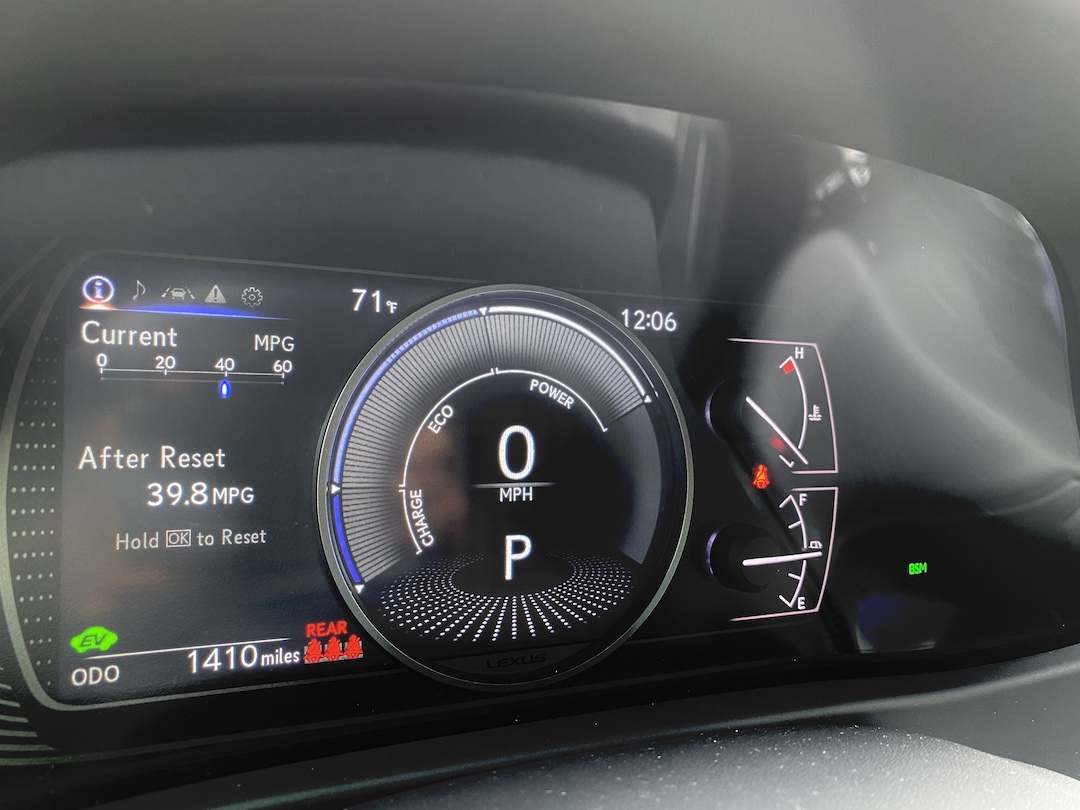 39. How's that for a number? That's this little doggie's mpg. Yup. Sure, that's not the 50 mpg nonsense that the Prius can claim, but it also excludes the ego-busting exterior and the soul-sucking driving experience. So there's that. Plus, it's not a plug-in, so there's ZERO learning curve to get this kind of mileage.
Is The Lexus UX Too Small?
Most Americans will say this car is too small. I say, Ya Sure About That? I spent a blissful week driving this car and went to Home Depot, TJ Maxx, Trader Joe's, Target, and Home Goods. But enough about my shopping addiction, the point is, I never once stopped to wish I had my fat SUV. In fact, I loaded a dog crate and luggage inside to take my friend to the airport. So there!
IS THE LEXUS UX BACKSEAT TOO SMALL?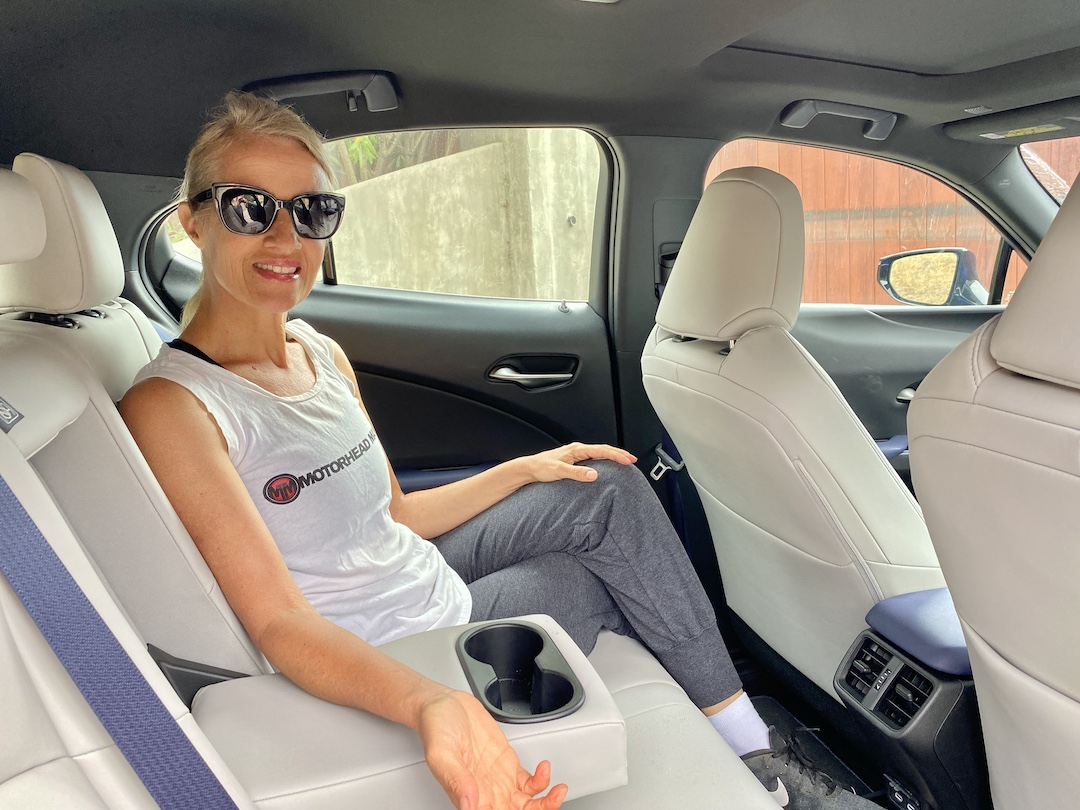 Short answer: Yup. But do you care? Hear me out. Because it is a million degrees in LA and because I feel guilty that my tweenager has been locked down for 18 months, I drove to Valencia not once, but twice. Don't know about Valencia? It's ok, you're not missing much. Let's just say I left 82 degrees and an hour later, in Valencia, it was 108. Barf.
For both of these drives, I had two full-sized tweenagers in the back. Did they complain? Of course not, that would involve non-digital communication. But when I asked if they were comfy, my daughter Freya said, "Not really." Which is kid-code for 'get me outta here, mom.' But you know what? I took them. That was nice of me. And they haven't asked me to drive them since. Thank you, Lexus!
THE LEXUS UX IS AWD AND THAT'S AWESOME
With a base price of $33,000, this is a lot of luxury and performance for not a lot of dough.
Sure, the model I drove was the 250h Luxury AWD Premium which pushes the MSRP over forty grand, but it's still a fantastic bargain. Because this is a press car, I can't tell you if it's reliable, but what I can tell you is that this is a Lexus and reliability is in their DNA.
What I can tell you is that is most certainly is not the dog to put your Great Dane in.