My press car last week was a Chrysler Pacifica. Before you go feeling sorry for me, it was awesome. I love that car. But a racecar it is not. It is comfy, cruisy, and is, in fact, the perfect vehicle to lower your blood pressure (assuming you can keep the kids out). Regardless of what you're driving these days, it's pretty likely you're stressed. It's been a hard year and with COVID rates on the uptick, it seems we aren't quite out of this mess. Because I can't give each and every one of you Pacific free from offspring, I can give you this– the perfect playlist of calming, cheezy tunes to make you embrace your inner Velveeta. Let's go!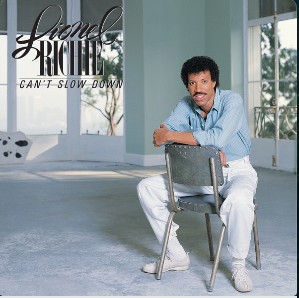 Lionel Richie, All Night Long (All Night)
Well, my friends, the time has come
Raise the roof and have some fun
Throw away the work to be done
Let the music play on
We both know I was gonna up with Lionel Richie eventually, so let's just rip that musical Band-Aid off now. Shall we?
Sure, this song is exceptionally cheezy. You've heard it in the grocery store, in the doctor's office, and (gulp) at that wedding where you ate/drank/danced a little too much. But have you really ever listened to it?
For many of us, this tune was the first time we heard things like steel drums, Afro-Caribbean beats, and someone saying "jumbo, jumbo" on the radio. It's phenomenally cheese-worthy but undeniably infectious and enjoyable. Put aside your snootery and just enjoy it.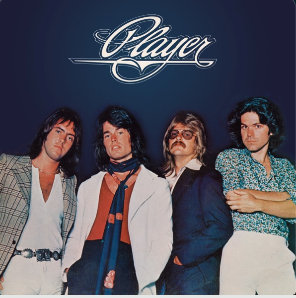 Player, Baby Come Back
Before we dig into this gooey masterpiece, let's just take a moment to savor the delectable photo that is this album cover. Between the plaid jacket paired with a turquoise belt, the full-length scarf, the porno 'stache, and the feathered styling across the board, this is a frame-worthy band photo if there ever was one. Plus, what did the guy on the right do? He looks guilty AF! I'm pretty sure it's whatever made 'baby' leave.
This tune starts harmless enough. A BeeGee-like smooth intro tells us we're dealing with a group of men who aren't afraid to embrace their falsetto and their inner Sensitive New Age Guys. But as it builds and their harmonies, background vocals, and synthesizer do their exquisite thing, you have to have a heart of stone not to feel it.
Yes, it's been parodied everywhere from Homer Simpson's Margeless nights to the NFL begging Tom Brady to get his ass back in tights. But it is still a masterpiece of cheese.
Commodores, Nightshift
Speaking of exceptional album covers (and Lionel Richie) this one just nails it. Between the energetic font, the leather jeans paired with a skinny tie, and the overall sense of staging, it screams "Attn: This Is Gonna Get Cheezy" and I'm down!
You've heard it in all of the usual places too. But if you really stop and listen to it, not only is it beautiful, it's a lovely tribute. Maybe you remember when Marvin Gaye was shot in 1984, I know I do. I remember being horrified that he was shot by his own father and concurrently embarrassed because the only song I knew he sang was one of my faves "Sexual Healing."
Marvin, he was a friend of mine
And he could sing a song, his heart in every line
Amen to that. But this isn't just about missing Marvin. It's also about R&B legend, Jackie Wilson.
Jackie, oh you set the world on fire
You came and gifted us, your love, it lifted us higher and higher
Plus, these are the Commodores, no one has made music like them since. Never again will a group of full-grown men sing in harmony like this again. Sure a bunch of pretty boys will try, but this is American soul at its best. They even made this song post-Lionel Richie and it won them their last Grammy.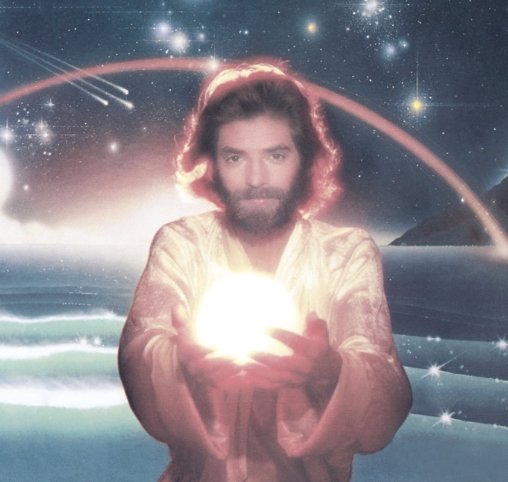 When a song starts with a long-haired white guy singing "Chika, Chika" you know it's gonna be good..
Kenny Loggins, This is It
It's incredibly easy to dismiss this song as a melodramatic love song. Especially with lyrics like this:
You think that maybe it's over
Only if you want it to be
Are you gonna wait for a sign, your miracle?
Stand up and fight
Cue eye roll. But what if I told you that Loggins co-wrote this song as his father was on his death bed. So, no, it's not about some toxic relationship and a last-ditch effort to save it, it's about a song wanting to save his father. Yikes.
Co-written with Michael McDonald whose unmistakable vocals add another level of melty goodness, this song warms my heart every time. When Kenny gets on the vocals and gives a little growl for emphasis, awww, well, that's the stuff.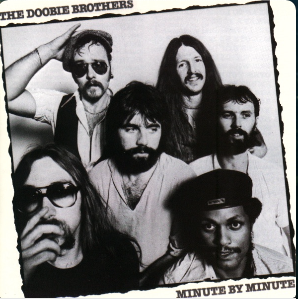 The Doobie Brothers, What a Fool Believes
Speaking of Michael McDonald and Kenny Loggins, the duo teamed up again for this incredible song. No? What if I say
As he rises to her apology
Yeah, I thought so. It gets me every time too. In fact, the Doobie Brothers in general, will always deliver satisfying cheese. I could've packed the entire playlist with them and you probably would've agreed. Long live the Doobies.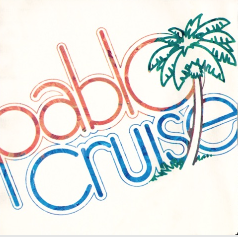 Pablo Cruise, Love Will Find A Way
This is my favorite. I would love to tell you that Pablo Cruise is some wonderful Latino success story– from Mexican immigrant to international super star, but I can't. These are the 80s, baby. This is a bunch of white guys from San Francisco.
But that doesn't mean this song doesn't rule. Because it does. The guitar riffs alone are outstanding and David Jenkins vocals are silky-smooth. Plus, this is the ultimate get-over-it song:
Oh, but it's alright
Once you get past the pain
You'll learn to find your love again
So keep your heart open
'Cause love will find a way
Words to live by, thanks Pablo.
Sure, plenty of these songs would qualify as 'yacht rock.' But I can't always get on board *pun intended* with yacht rock. The least of which is all of that Toto.
Whatever you decide to call it, I hope that these cheezy tunes add some levity to your day. I know that when I played in the Pacifica, with the entire family in attendance, no one asked me to turn it off which may be a passive affirmation, but an affirmation nonetheless. What do you expect from cheese?