For most of us, when you ask "what's a great luxury SUV with a third row?", the QX60 isn't necessarily top of mind. That's not necessarily because it's not a great car but because INFINITI doesn't get as much airtime as top sellers—the Toyota Highlander being #1, and the Kia Telluride and the Hyundai Palisade are catching up very quickly. But I'm gonna be super honest here, I prefer the 2022 QX60. Here's why:
THE QX60 DRIVES BEAUTIFULLY
The Toyota Highlander may be known for its reliability and utilitarianism, but who gives a flying carpet if you're miserable behind the wheel? I took the Highlander on a road trip earlier this year and was really unhappy. This was a road trip that I had done blissfully in a Kia Soul the year before. You know it's bad when the Soul kicks your ass.
But that's not to say that the QX60 is better than the worst. It's actually great. The Telluride and the Palisade drive fine, but when you've got lots of windy roads and parking to tackle, I'd 100% prefer to be behind the wheel of the INFINITI. The steering is more precise, the suspension is more responsive and there's far less body roll. It also helps that AWD is available (for an extra $2,000 or $3k depending on the trip) and that all models come with a solid 9-speed transmission.
THE QX60 IS CRAZY COMFORTABLE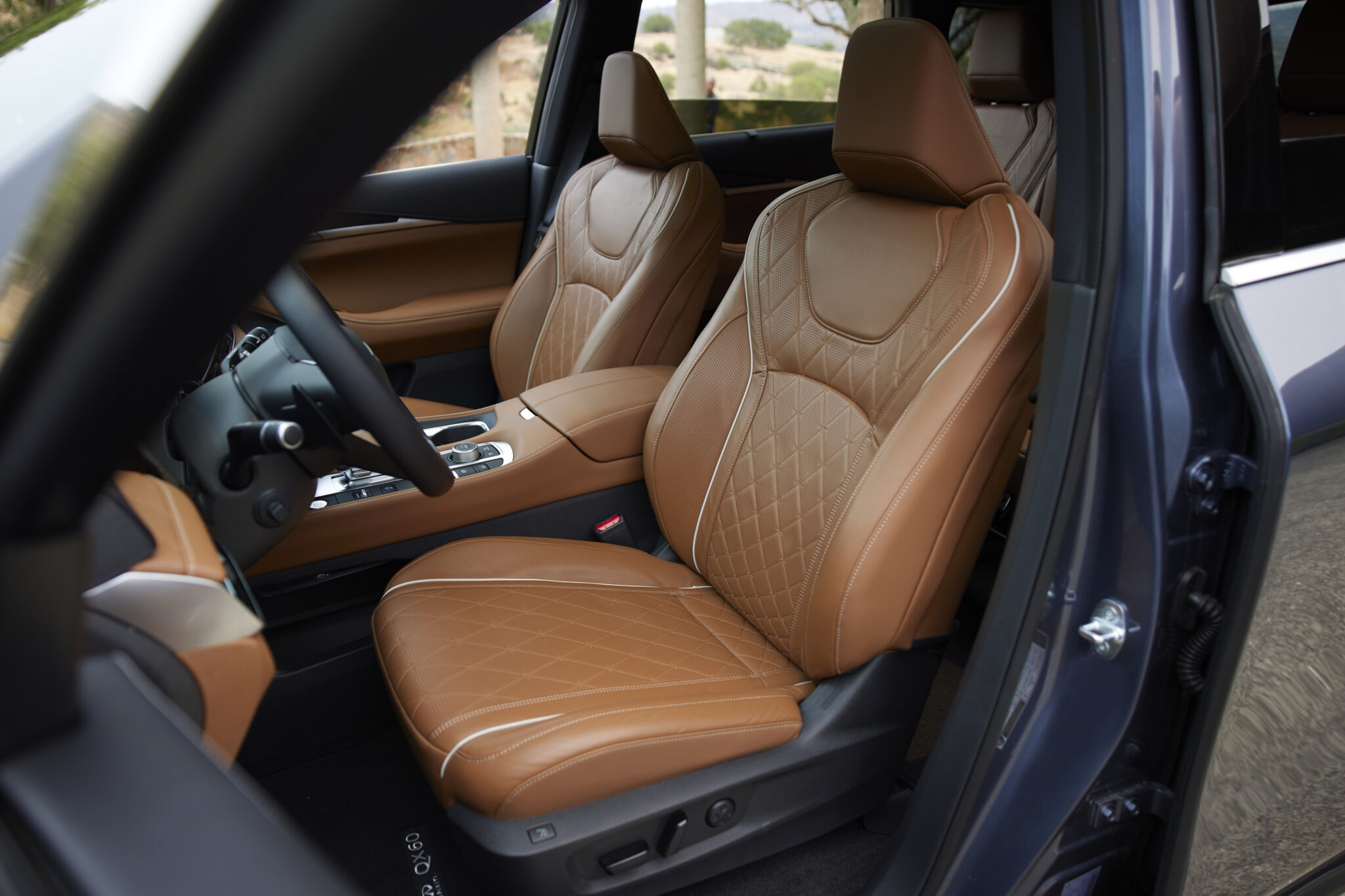 When it comes to comfort, there are two automotive seats that are hard to beat: 1) anything Volvo and 2) the Zero Gravity seats found in Nissan and INFINITI vehicles. This year, they added them to the QX60 which is brilliant. The driver even gets a massage option, oh yeah.
THE QX60 IS WELL EQUIPPED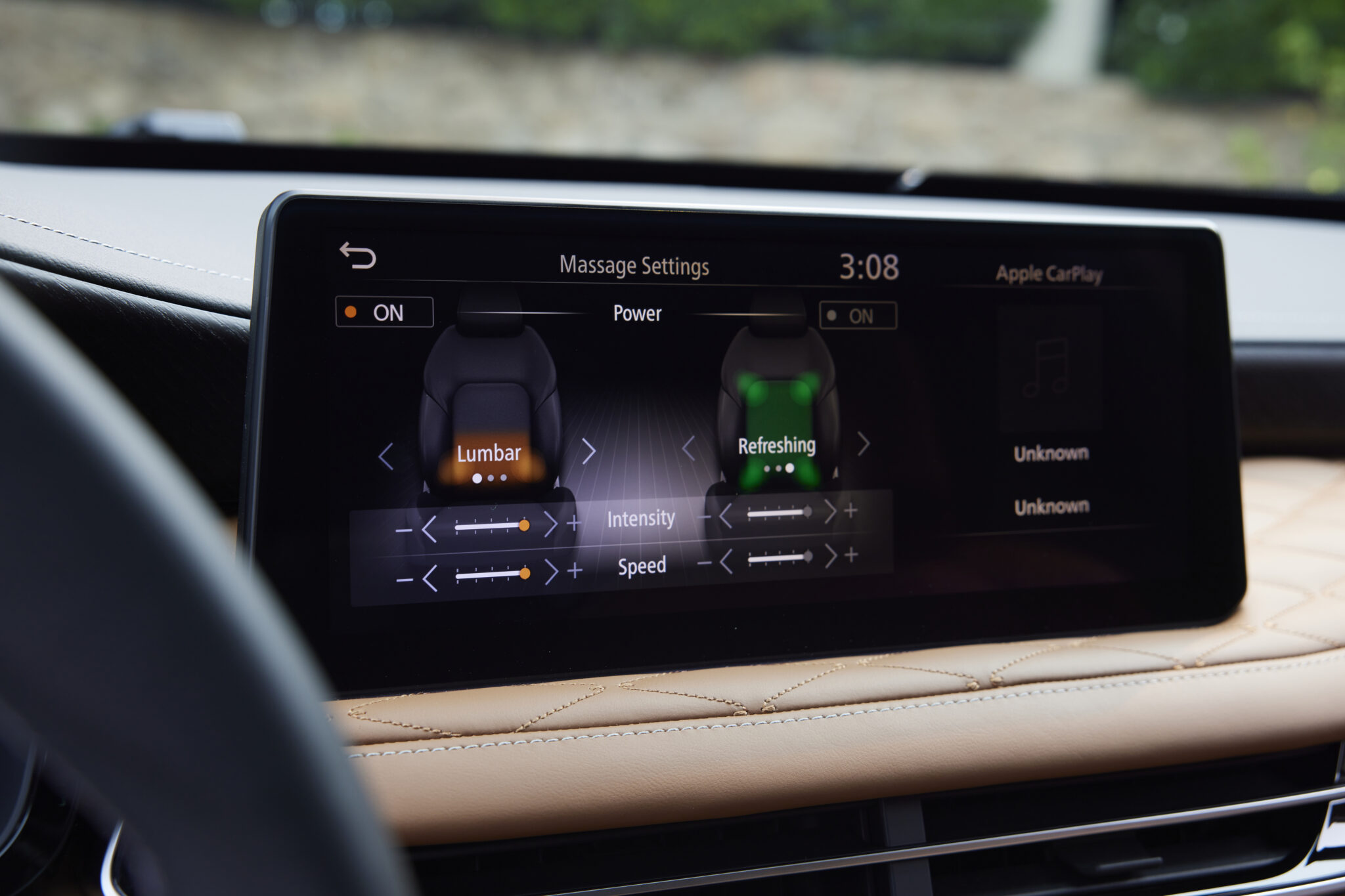 The vehicle comes standard with a 12.3" screen and also with Android Auto and Apple CarPlay. Yay! Also available is Nissan's ProPilot Assist, which I LOOOOOVE because it's so easy to use and now it's integrated with the navigation so it can help you on and off the freeway. (If that sounds like a random detail, try it.)
THE QX60 IS A GREAT VALUE FOR THE MONEY
With a base price of $47,895, the QX60 is a lot of car for under $50k. Of course, it climbs above $60,000 once you get to the "Autograph" trim that includes a high-capacity towing of 6,000 pounds, premium colors, and all kinds of fancy things like captain's chairs, quilted leather, etc. Even if those features aren't your bag, it certainly feels luxurious on the inside. And while that is true for also for the Palisade, the QX60 actually follows through with a solid drive.
***Here are a few things I didn't like about the QX60:***
THE DESIGN IS BETTER, BUT STILL NOT GREAT
The design of the previous generation made me crazy. One sore spot, in particular, was truly my nemesis, let me see if you can find it.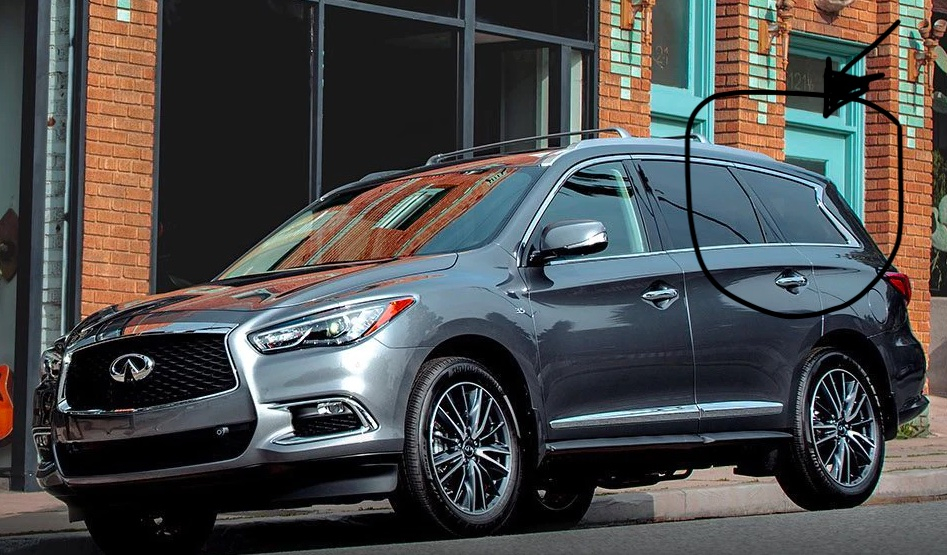 Yes, you genius! I knew I could count on you! That little swoop in the back is G-O-N-E gone in the 2022 edition and I could not be more thrilled. Overall, the rest of the design is certainly improved, but for my taste, they've still got a ways to go. Japanese minimalism and chrome just don't mix.
Hi, CAN MAMA GET A HYBRID?
I'm not going to even complain about not having a fully electric version, but it seems crazy that we can't even get a hybrid. Or…if INFINITI could take the Nissan Leaf and make a luxury version. Oh, baby, that would be great. I love that car, it's just a little too understated for me.
Overall, I'm delighted with this vehicle. If you're a three-row SUV candidate, I'm pretty sure you will be too, especially if you dig INFINITI's design aesthetic. Then, this is a no-brainer.