Listen people, I had a ridiculous weekend.  It was Mother's Day so I did what any Motorhead Mama should, I went to a bunch of car events. You can take your brunch and stuff it!  The best, of course, was the Go Campaign Fundraiser at ICON 4×4 in Chatsworth.
I wrote about the event last year see Dude or Dbag: Jonathan Ward. What's great about this party is that it isn't just all about ICON's incredible vehicles.  Jonathan and his wife Jamie use the event to showcase some of the country's best builders.  That's kind of like opening your home to all of your man's ex-girlfriends.  It takes a very confident, very generous person to showcase what some people would consider their 'competitors.' Let's take a look at my favorites, but please, cross your hands behind your back because these babies don't come cheap.
First up: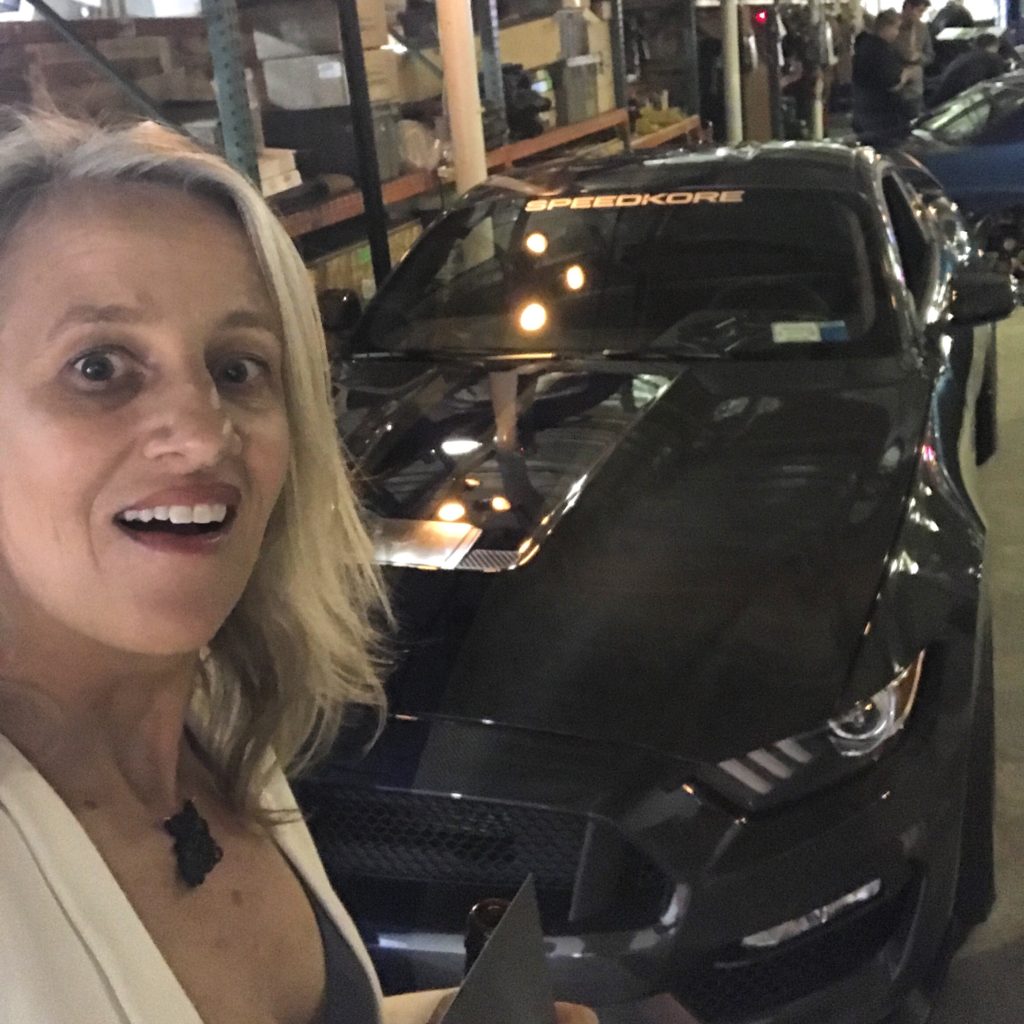 Hey what's that you ask? Oh I dunno a completely carbon fiber Mustang GT350.  This is the work of Speedkore, who are based in Wisconsin. These guys are best known these days for their '70 Dodge Charger that has 1650hp and appeared in Fate of the Furious (see my movie review here).  I'll write more about them another time, because they are fascinating.
Next: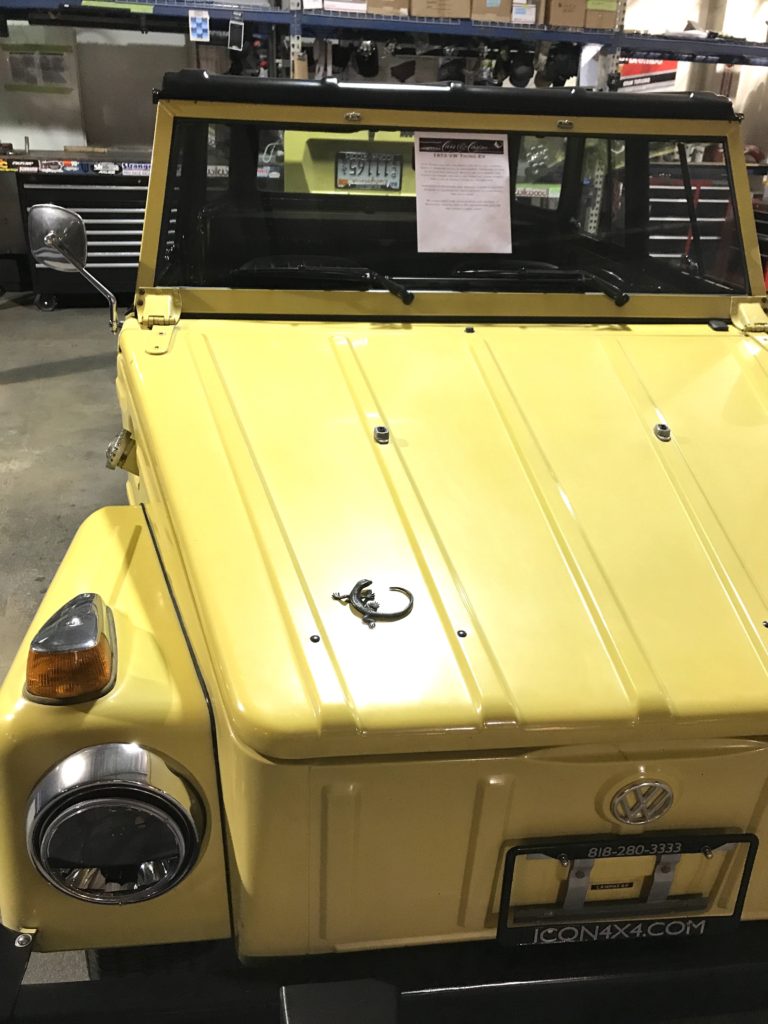 No that actually is what you think it is, a VW thing, converted into an EV.  This project was actually a collaboration between ICON 4×4 and Zelectric Motors, who have been converting VW Beetles in EVs for a long time, but these days are better known for stuff like this:
Why would anyone take out a flat 6 and put in a electric motor and a battery from a crashed Tesla? Well, first of all, it's hilarious. Second, the electrification dramatically improved the torque, the range and minimized the maintenance.  Oh, right, there's that. If that makes you and your greasy fingers sad, have no fear, there's a cure for that–it's The Hellion.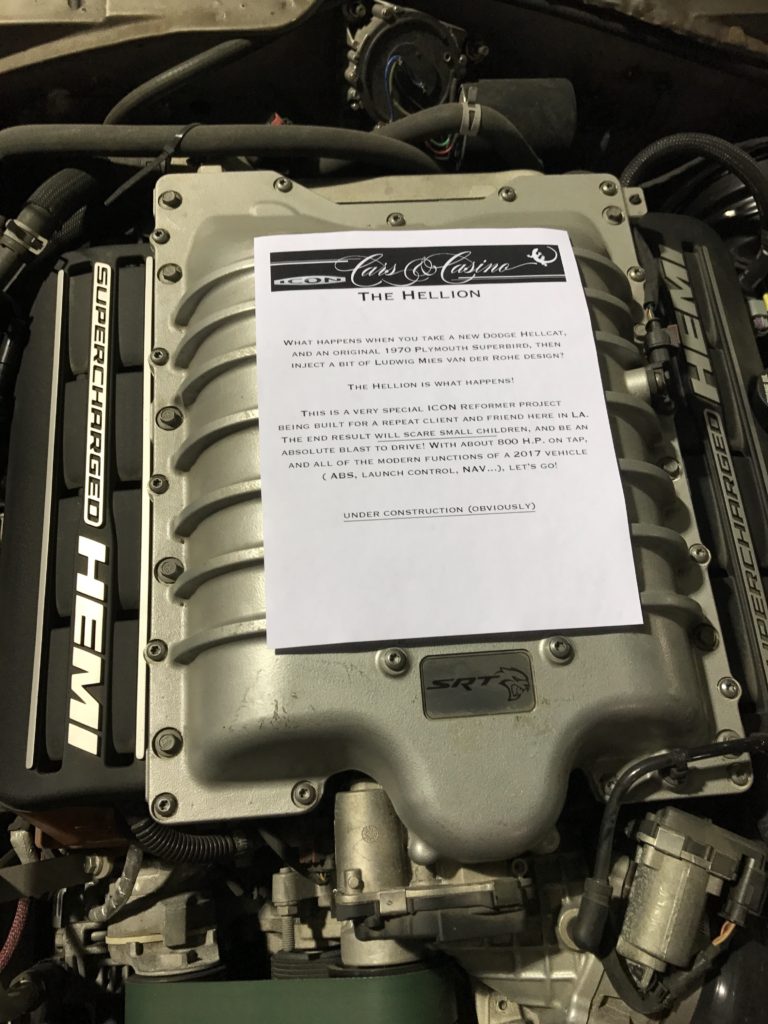 ICON's 1970 Plymouth Superbird that's getting a little upgrade with the help of a Hellcat engine.  Translation: classic car with HUGE wing gets 800 hp modern engine and requires an adult diaper.  BADASS!
But as we all know, speed isn't everything…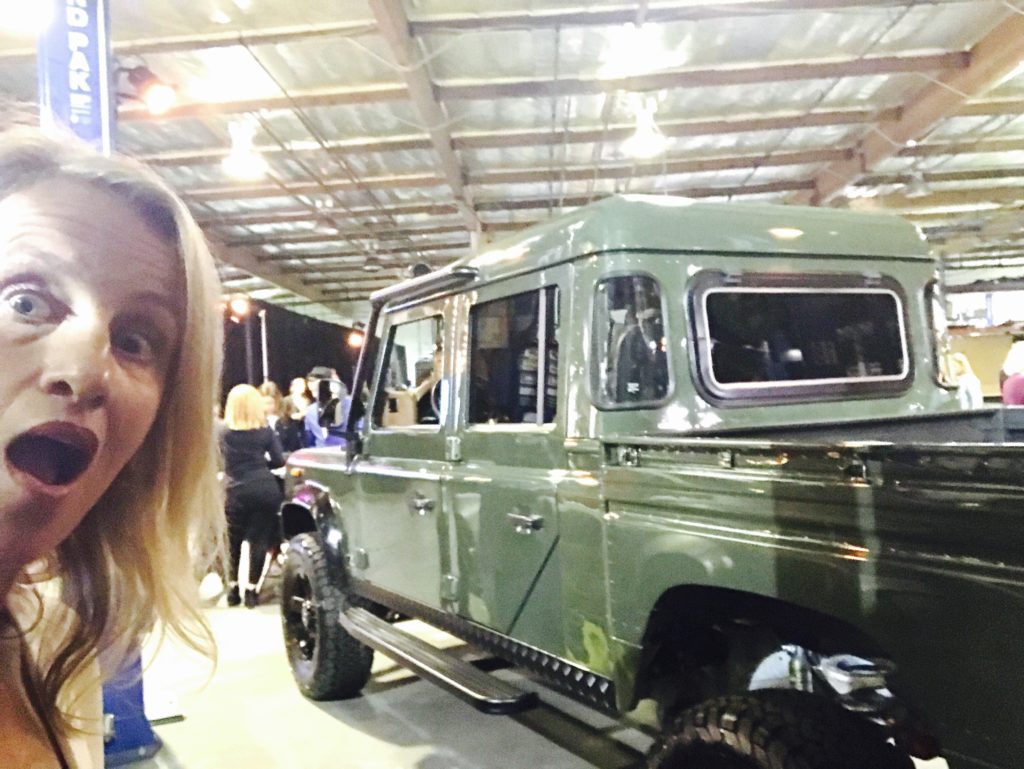 I also saw my friends from East Coast Defender at this party. (Don't ask me why my photos suck, I think I got tequila on the lens. Whatever, it was a big night) This insane project is for a woman in Montana to drive on her ranch, but check out the best part: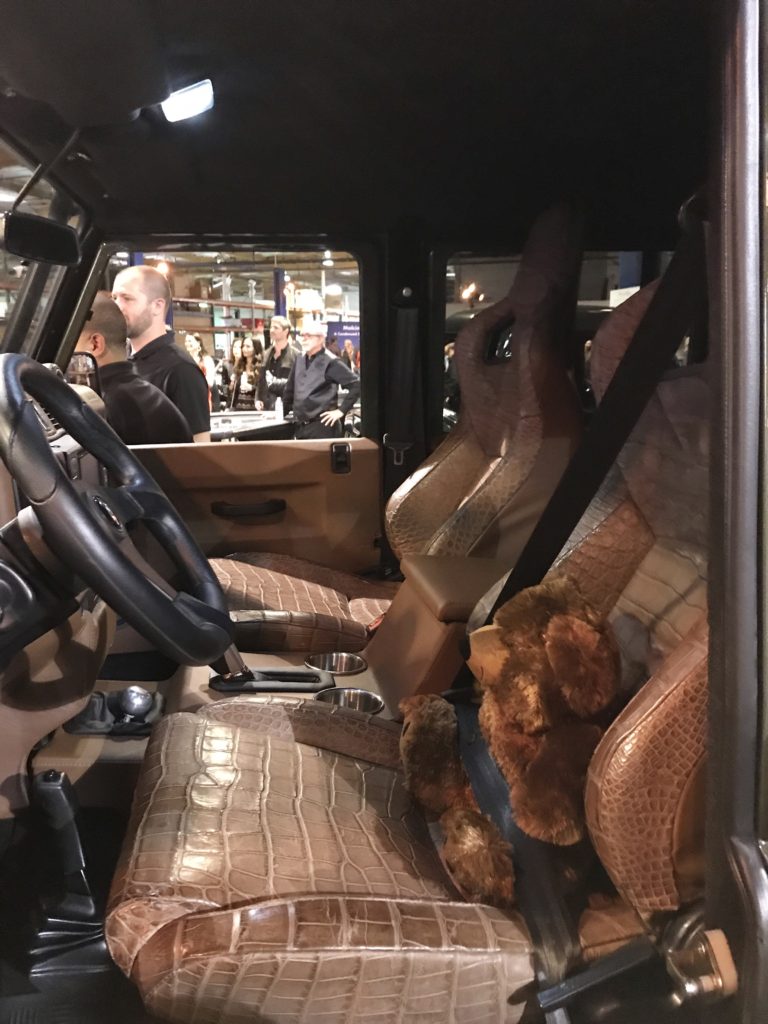 Oh yes, that is indeed Alligator skin or Crocodile. I'm not sure. Does it matter? It's over the top and I love it. If it offends you, you may want to back off now because I'm just getting started: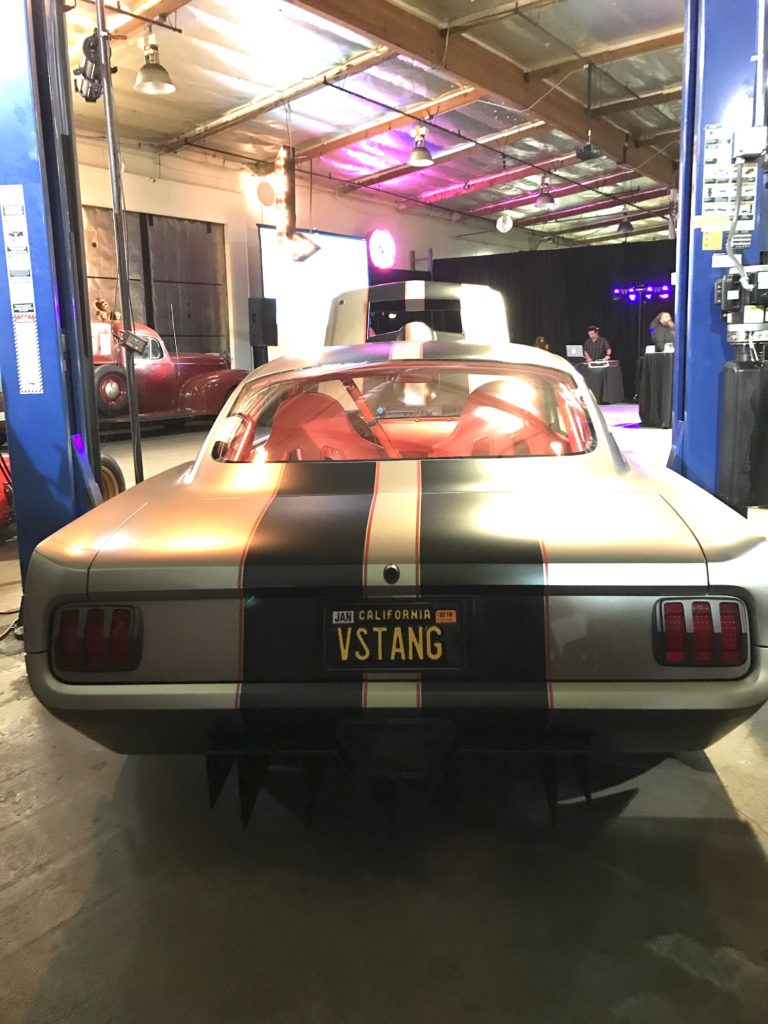 Just another Mustang you say? Nope. That's a Vicious Mustang. A project from Timeless Kustoms where they take a 1965 Fastback Mustang and transform it into a 1,000hp face lifter that apparently took 10,000 man hours to build. Totally worth it!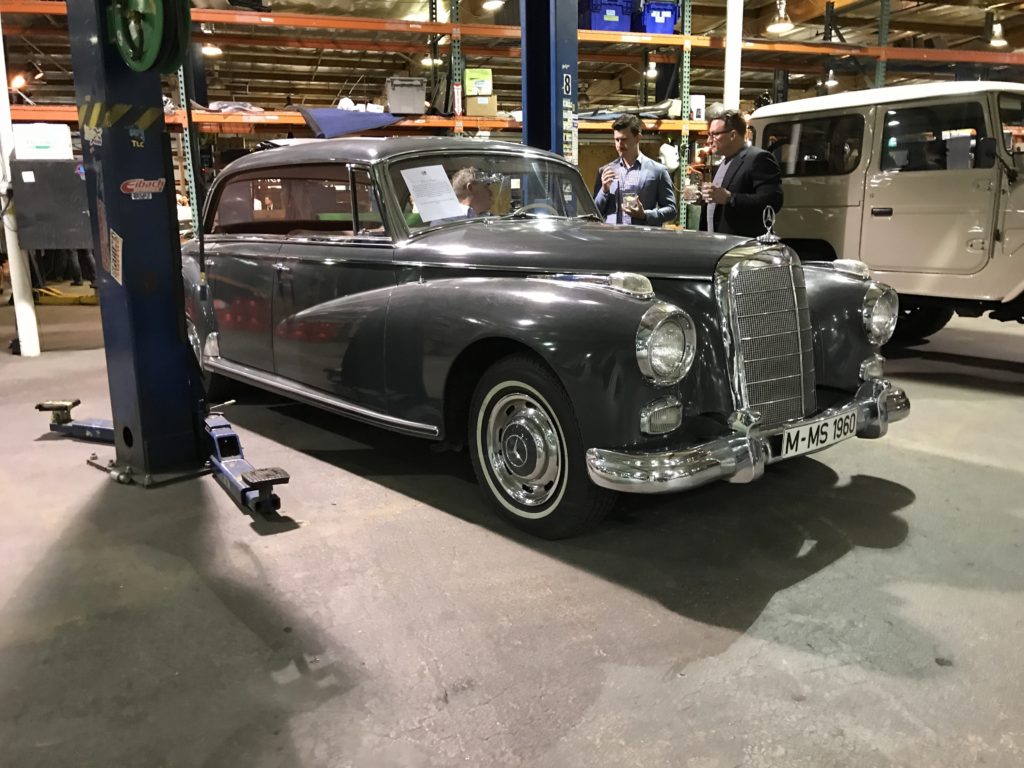 Feeling overwhelmed? Just feast your eyes on this 1960 Mercedes 300.  Don't you feel better better now? Me too. Let's move on: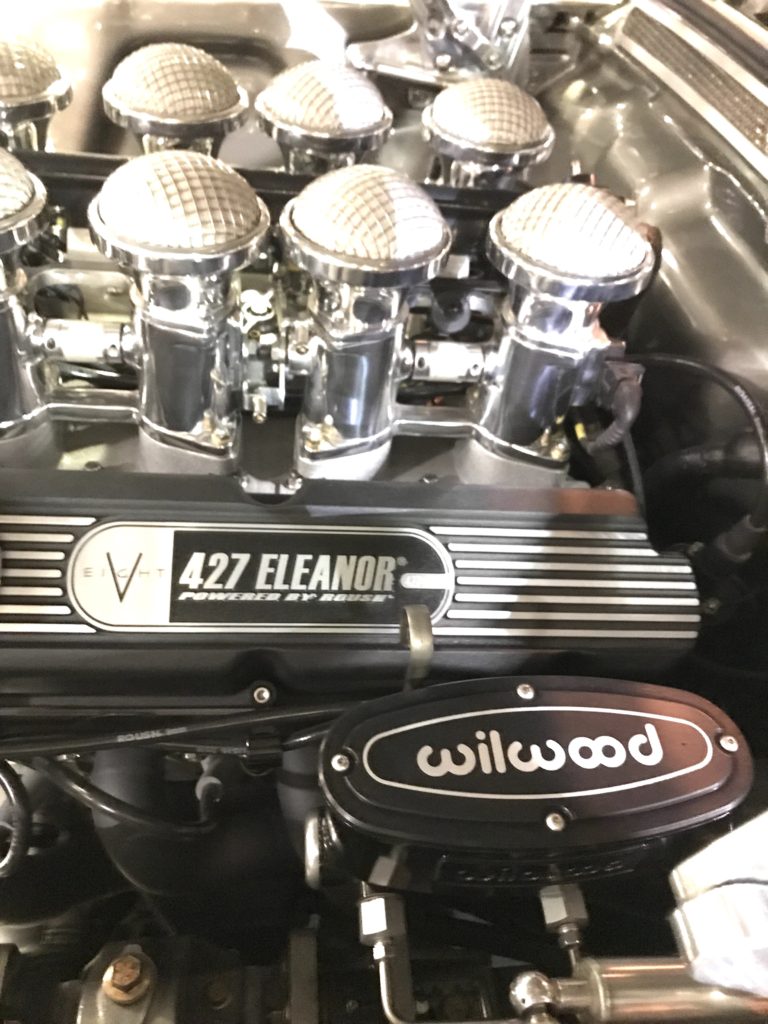 Sorry, I know that's a lot.  It's the engine of the Eleanor Mustang. A car by Fusion Motors and one that I was lucky enough to drive last year, see on Driving Line here. More coming from Fusion in the near future…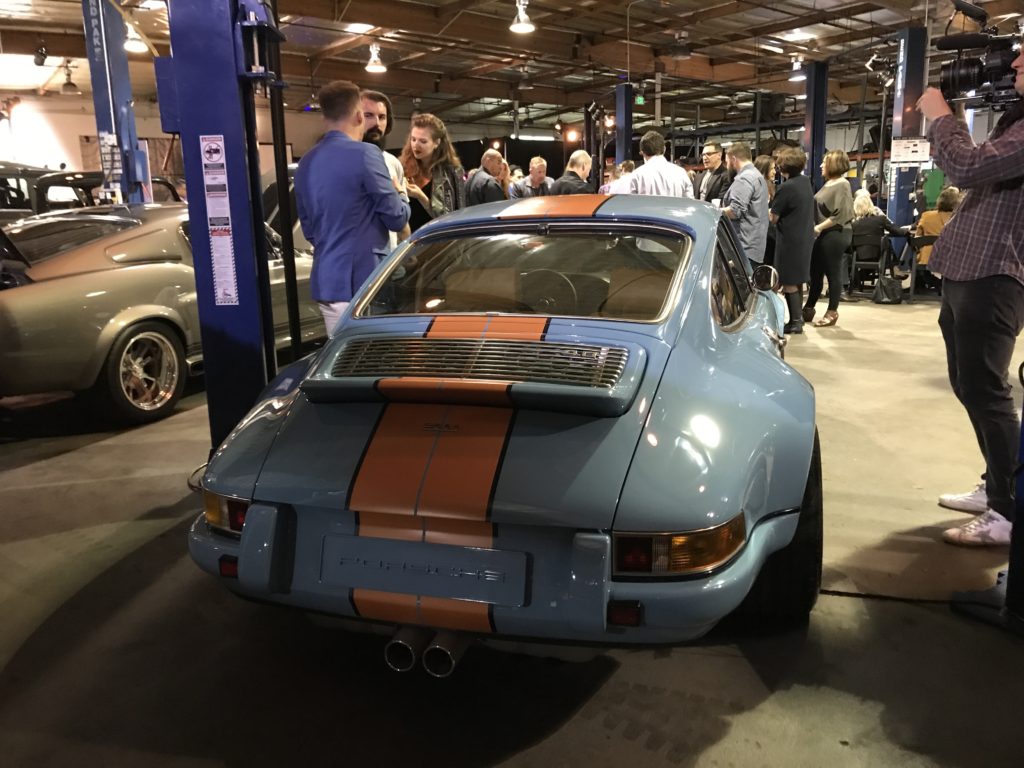 Of course there was a Singer Porsche. If you love Porsche, you should know Singer because they're pretty much magicians. They take the most iconic car on the planet, the air-cooled 911, make it even better. Kind of like what Trader Joe's does with Honey Nut Cheerios but roughly 1,000 more difficult and a million times more expensive.  I've never seen one that didn't make me drool.
And finally: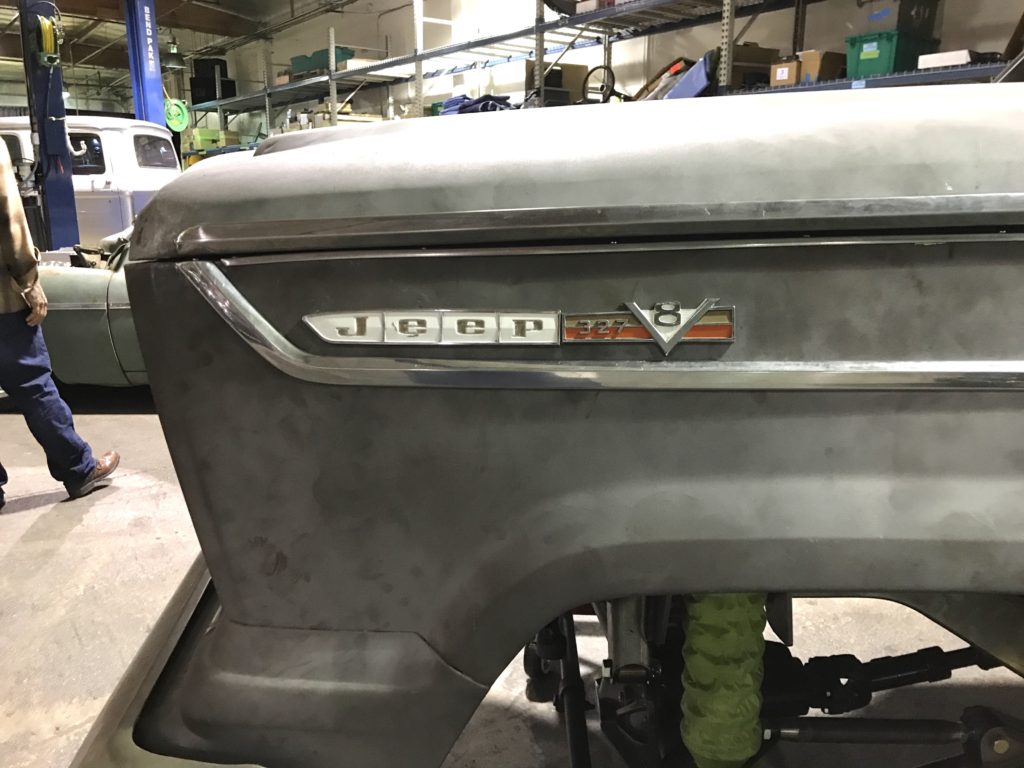 I know you're thinking– THAT doesn't have 1,000 hp, THAT's not carbon fiber, THAT's not in a hit movie or on Jay Leno's show. Nope, it's not.  But it's a classic American pick up with a classic American V8 and it's in the middle of being ICON-ized. Meaning, it will be restored to be gorgeous, tasteful and drive beautifully but yet still respectful of its heritage and THAT's what makes ICON great.
Man, it's a great time to be a car lover!  Have a builder that you love? Tag me on Fbook, Twitter or Instagram. I wanna know…