You know the car. You know the mom or dad that drove it in the 1970s and 1980s. The Jeep Grand Wagoneer was the original luxury American SUV. People drove it to the boat, to the club, all around Martha's Vineyard and cruising the streets of Santa Barbara. And they still do. Why? Cuz it's hella cool. And now it's back.
Yesterday, Jeep unveiled the real, live version of the 2022 Wagoneer and Grand Wagoneer. Oh boy. And I (lucky me) got to interview the whole team behind it. See my YouTube interview here. But let's talk about what it in this for you! Here are the 8 Badass Things You Can Do if you cough up $110k for this American luxury machine:
IMPRESS 8 PEOPLE
Including yourself. A third row comes standard on both the Wagoneer and Grand Wagoneer. And according to the interior design lead, Chris Benjamin, it's cushy even for him, who is 6'2″.
ROCK OUT WITH YOUR C*CK OUT
What's cooler than an incredible sound system? A beautiful one. And no one makes a more stunning audio system than McIntosh. The 2022 Grand Wagoneer is the first car to get one. So grab your tunes and let's rock this bad boy.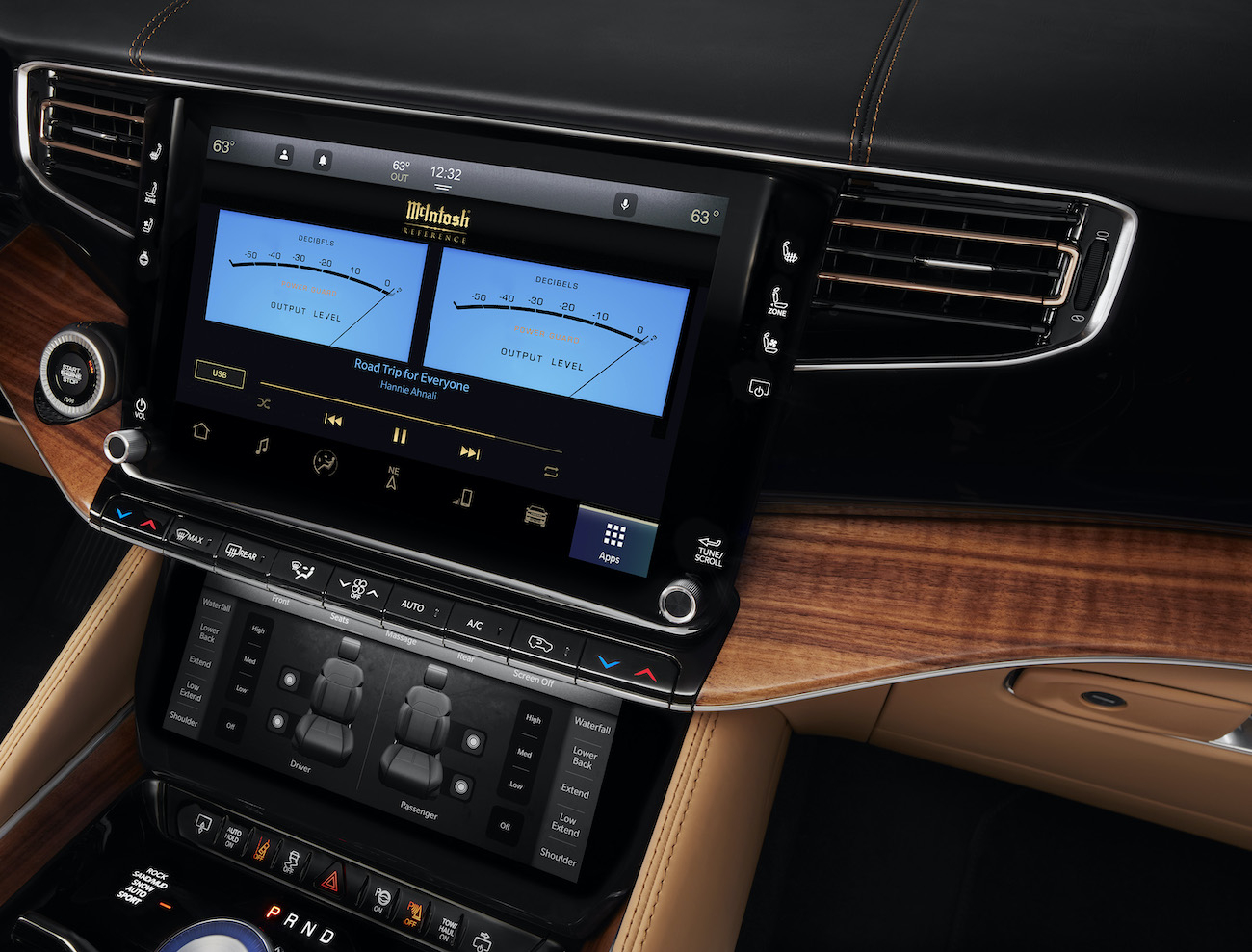 TOW A HOUSE
Seriously. The average 'tiny house' weighs about 10,000 pounds and that is exactly the towing capacity of the 2022 Wagoneer. We both know that you won't. But it sure is fun to know you can.
'HAUL ASS'
That's not even me talking. That's Jim Morrison, VP of Jeep Brand North America,telling me about his experience on the Jeep proving grounds. Apparently his face mask couldn't even contain his excitement. Ok, lemme drive this thing.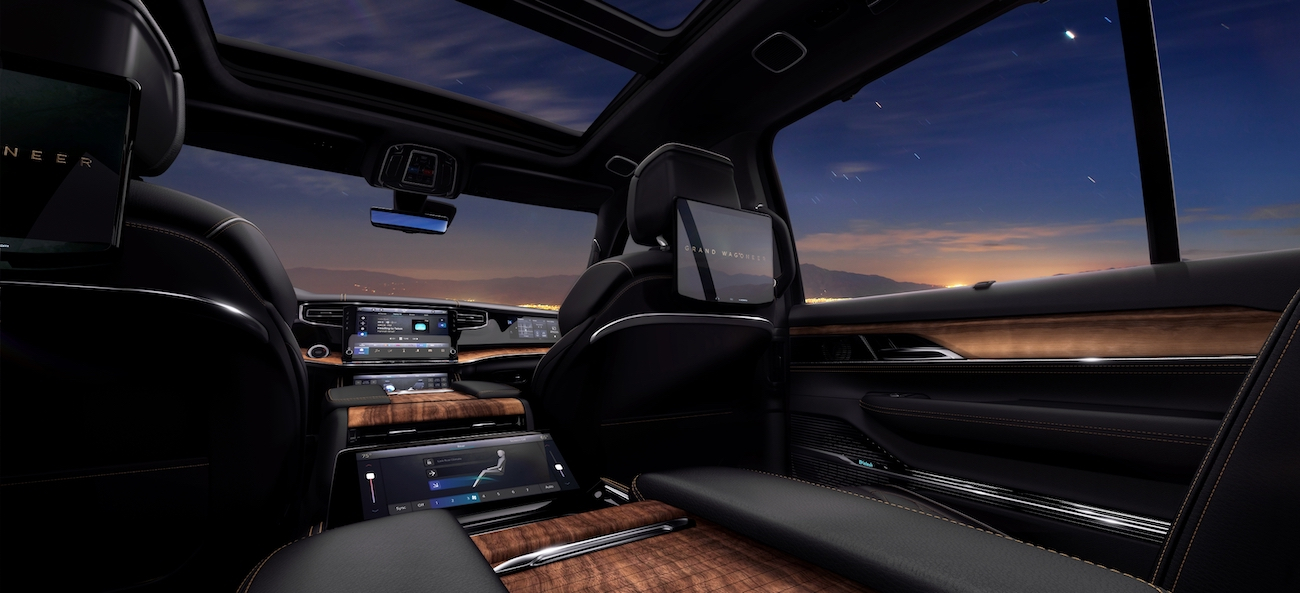 BINGE WATCH
The 2022 Grand Wagoneer will be equipped with Amazon Fire. So when your teenage daughter whines about being half way through her fifth time watching 'Vampire Dairies' but you are ready to go, she can take it with her.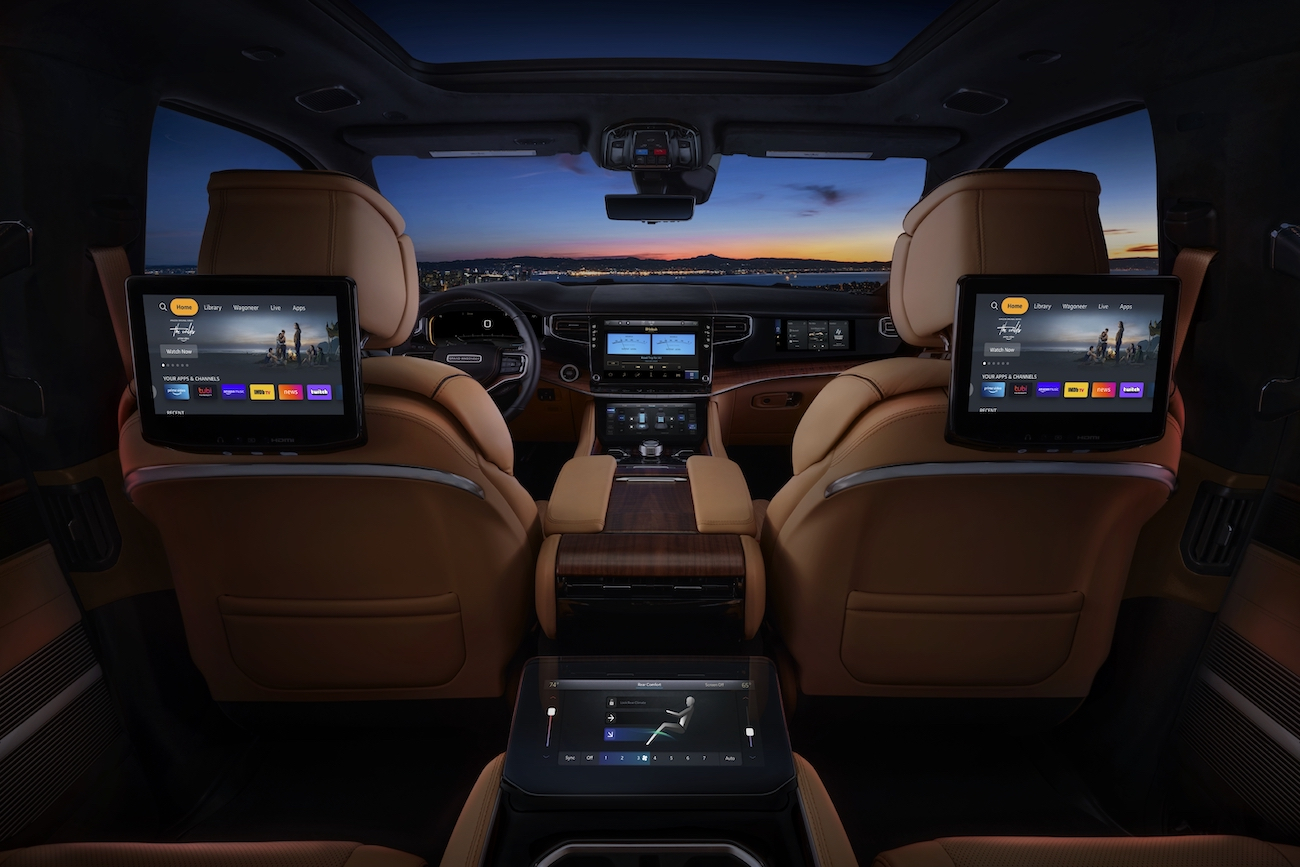 GET PLACES LIKE A JEEP
With features like 10" of ground clearance, terrain traction management, and 24" of water fording (that's 2 feet of water clearance), you can bring your seven besties to your Jackson Hole ranch, even if that storm hit, the bridge it out, or you end up on a muddy back road.
Here's the bad news. There are two things you simply can't do in the 2022 Grand Wagoneer.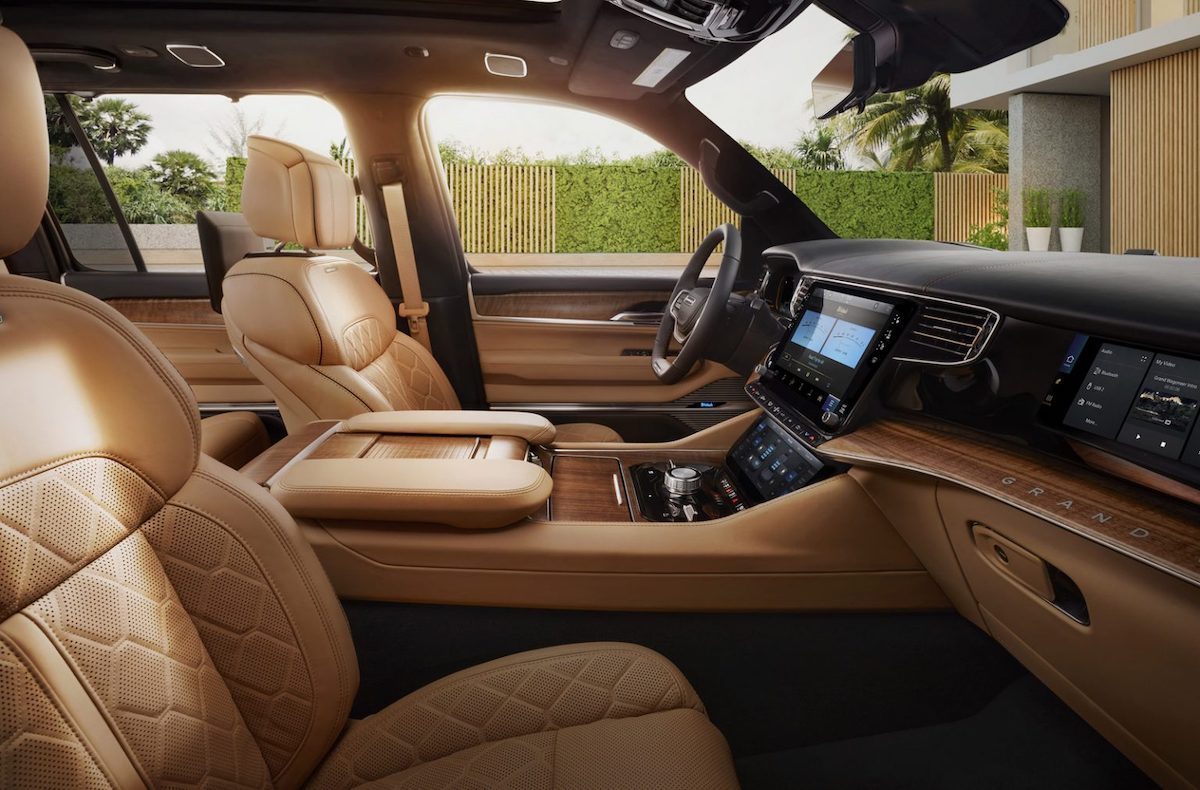 GET A WOODY
That's right. Unlike it's awesome predecessor, there is no wood paneling option available. The executives tried to tell me that it's an old idea of luxury, but I don't agree. I'll bet you about twenty whole American dollars that it will be available as an option before 2022 arrives.
PLUG IT IN
While there's a mild hybrid available, there isn't a plug in engine quite yet. Like the wood siding, I feel sure that it's on deck for the next round of announcement.
What do you think? Would you buy it? Let me know in the comments below! xo Mama
For fun, please watch my video interview with the Wagoneer team. And please SUBSCRIBE, it helps me a lot.