School's out, for..winter?  Yeah, as all LA Unified parents are deftly aware, LA Kids will be on the loose in our fair city for 3 chaos filled weeks beginning today!  I can hear the Merlot pouring from here. But don't panic people, Mama's got 5 amazeballs solutions to keep your little people outta your hair and away from their iPads. Caution: they may even learn something.
#1. Play At The Pete
The Petersen Automotive Museum reopened just about a year ago now and it's better than ever. It's a great way to not only learn more about the history of cars and racing, but the Pete also examines the unique role that cars play in Los Angeles as well.  Oh, you can also lick the Land Rover that Daniel Craig sat in while filming 'Spectre.'
#2. Supercar Sunday
The biggest car meet up in Southern California is in Woodland Hills and it is, as my nephew Harry says "epic":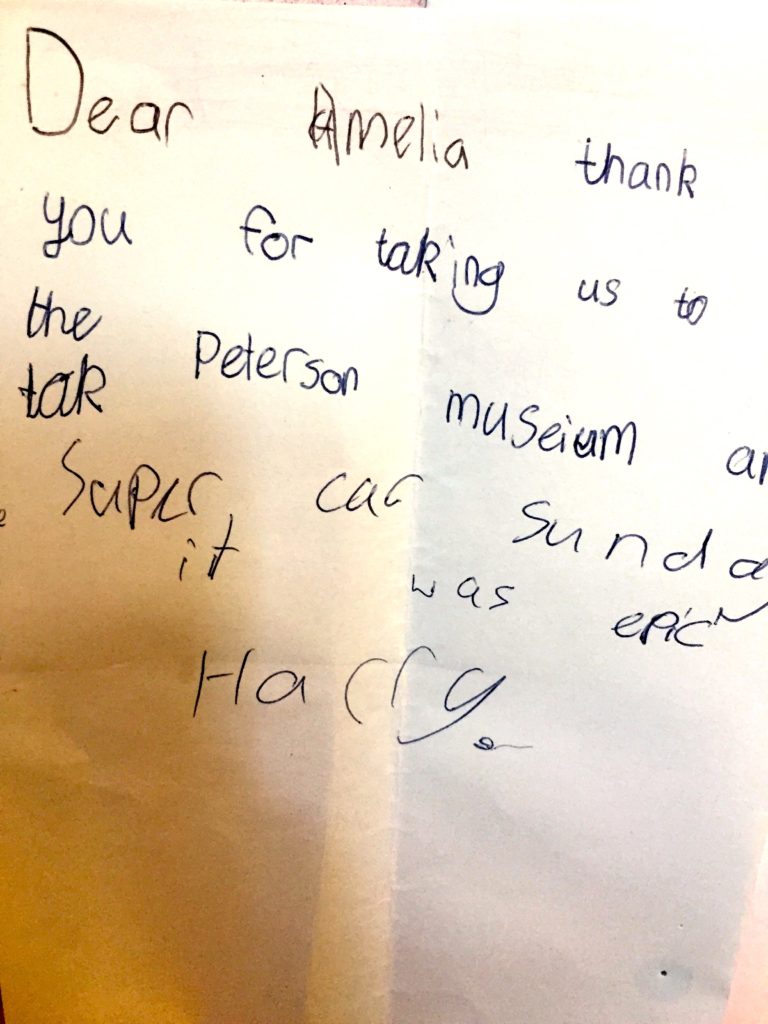 You'll see cars. You'll meet people. You may even have a Jay Leno run in.  It is one of the greatest things about LA and its proximity to Blinkie's Donut Emporium, doesn't hurt either.
#3. Play 'Punk The Sales Dude'
Test driving cars with kids may not be at the top of your holiday to-do list.  But what if it was a game?  You probably need a new car soon anyway, so let's get our child labour on, shall we?  It goes a little somethin' like this. First, get your kid to learn basic stats about a car you're interested in (flash cards are useful). Second, teach them a handful of technical bits like the vehicle's drag coefficient or compression ratio.  Third, bring them to a dealership and during the test drive have them fact check the sales guy's statements. That'll be hilarious.  Lastly, have them say something cute like "Do you like Nemo or Dory?" After the sales guy responds, toss in the "and what is this car's drag coefficient?" and watch him squirm. If you can, take a video because that's pretty much all I want for Xmas.
#4. Drive Nowhere
The good news about the holidays in LA is that, for the most part, the roads are empty. Are you gonna let all of that open asphalt go to waste? Hell no.  So grab your favorite LA Kids, plug in their playlist and hit the open road. It's where you can have all of those awkward talks (like why Mommy drinks & swears) and while you're at it..
#5. Get On The Gas!
We both know that you've got WAY more horsepower than you normally use in front of your kids.  That's cool. But do you want them growing up thinking that it's ok? Do you want them learning that torque is just for d-bags and ditching the cops? No, we don't. So show them what you (& your ride) are made of!