I recently drove the Aston Martin DB11.  With a 5.2L twin turbo V12 and 600 hp, you'd think that this is just another $200,000 sports car.  Something to compete with the 911 Turbo S or maybe the McLaren 570GT. And those are amazing, beautiful cars. But the DB11 is something special.  It is powerful, beautifully appointed, elegant and incredibly easy to drive. It is the perfect vehicle for a woman that loves a fast car, appreciates beautiful things, but doesn't want to drive around looking like a dbag.  A woman like..me:
Listen, gentlemen, you may have a special lady. And you may want to get serious.  For that, you'll run off to buy her something sparkly in a light blue box that she'll proceed to lose while scuba diving on your honeymoon in Aruba.  Can I propose something else? To me, nothing says love like 700 Nm of torque and there's nothing sexier than the sound of a V12. So you could eschew the traditional ring on finger program and embrace her hands on the wheel of a DB11. That way every time she drives it, she'll feel like the world's luckiest, sexiest, most badass women and that's something your blood-soaked diamonds will never pull off.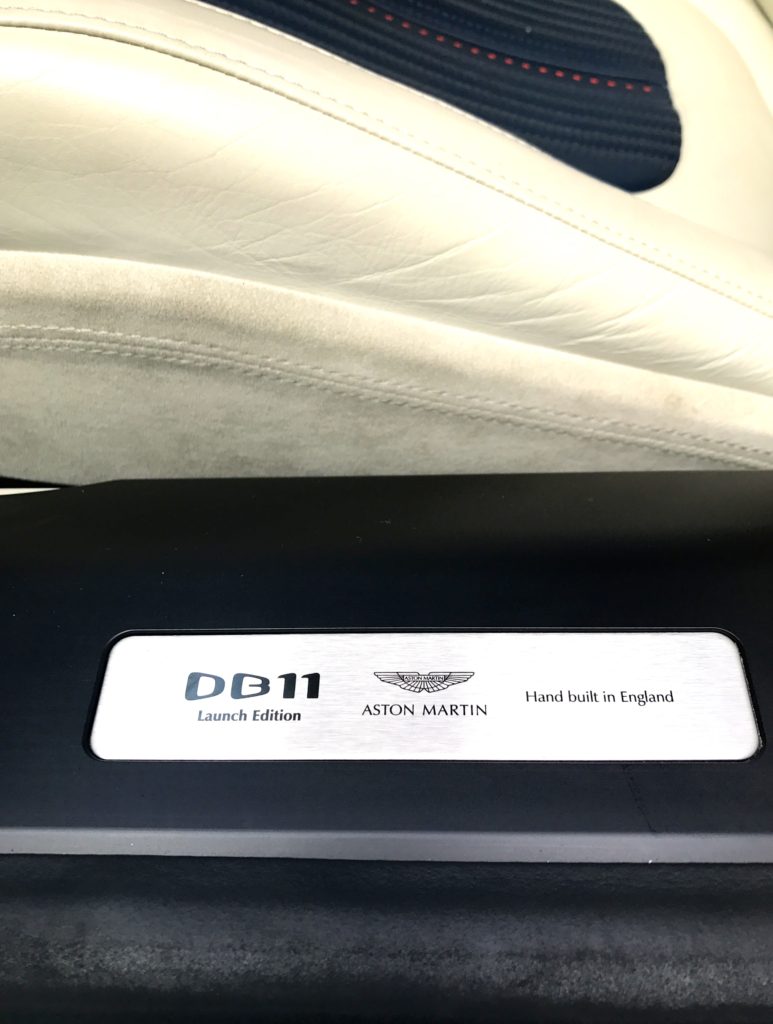 On the other hand, obviously there are plenty of women pulling in enough cash to buy their own dream car. And to you I say, just drive the DB11. It will make you smile, it will make you excited, it will make you feel powerful.. just look at what happened to me and my pal Carrie Kim on our short test drive:
Yes $200,000 is a lot of money. For some, it seems a ridiculous sum to spend on a vehicle. But when you consider how much you'll save in marriage therapy, retail therapy and pharmaceutical mood enhancers, the Aston Martin DB11 is the bargain of the century.