When I decided to start recognizing the badass women in the automotive industry, there was no question that I had to start with Jean Jennings. That's not only because she shares a name with a porn star. Or because a post could mean that if one would enter the words "badass" & "automotive" into Google, the results may show "Jean Jennings" and "Motorhead Mama." But because she is the OG Badass Woman Of Automotive.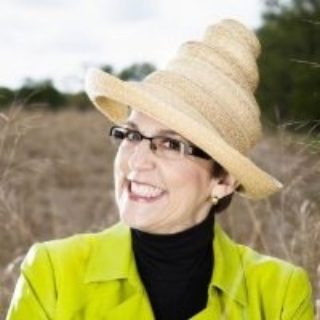 Who's Jean Jennings anyway? To me, she's that fearless woman who runs around car shows in a hat and knows everyone. She's also the first female writer I read in Car and Driver. The one that made me think 'Cool, girls can write about cars.' More recently, Jean introduced herself to me by saying "Hey Motorhead Mama, you're funny"..a moment I'll never forget.   After starting her career as a Chrysler welder, mechanic and test driver, Jean got into automotive journalism at a time where men unquestionably owned the game. She also started a little rag called Automobile Magazine where she was editor-in-chief. Maybe you've seen here on Good Morning America. Maybe you've read Jean Knows Cars …must I go on?
So to kick of this series, here is my interview with the one, the only, Badass Ms. Jennings:
When you're at a cocktail party with non-industry people, what do you tell people you do?
I tell them that I write about cars, videotape stories about cars, consult car companies, and have adventures in cars. Then I tell them that I hate to write, but like many writers, I love to have written.
What do they ALWAYS ask?
What is my favorite car, as if.
What is the fastest I have ever gone, which is somewhere in the 170-mph range
How do they get my job, which of course is to be better than I am and/or wait until I am fired. Oh, wait…
What's the biggest misconception about your job?
That it's a 24-hour party. It's not. It would be if I didn't have to write. It 's like living a jet set life on pauper's wages. I go to castles in Germany, chateaus and 5-star restaurants in France, and then I come home and remove the mildewed laundry in the washer and wash the crusty dishes.
Did you get into this business by choice or by accident? How?
I never read car magazines. I didn't graduate from college. But my dad was editor of Automotive News (with a masters in journalism from Northwestern), and my brother Paul was then managing editor of AutoWeek. I, on the other hand, was owner/operator of a Yellow Cab in Ann Arbor, taught myself how to do tune-ups and brake jobs with a Chilton's Manual, and wrote stories about the cabbies in a notebook.
My brother got me an interview with the head of the Chrysler Proving Grounds that resulted in me testing cars there and eventually working in the Impact Lab as a mechanic. I never fixed anything. I broke shit. Crash days were happy days.
What's the wackiest thing you've ever done on the job?
I drove a Bugatti Veyron across the Florida panhandle from the Amelia Island Concours d'elegance to Vernon, Florida, the subject of an obscure Erroll Morris documentary.
Vernon became known in the insurance industry as Nub City because of the large number of residents who shot or whacked off a limb to collect insurance money. In many cases, when the money ran out, an opposing limb was also sacrificed.
I never saw any nubbies, but I DID meet one of the characters in the documentary, drove through Bike Week surround by bikers, and was flashed by numerous Spring Break revelers hanging from balconies in Panama City.
Now, that was a story to remember.
What's your proudest achievement on the job, it's ok to brag…
I had a dream to put on a car show for Caden Bowles, a young patient at CS Mott Children's Hospital in Ann Arbor, Michigan. Caden waited all summer for a heart transplant that never came and he died on September 11 of his eleventh year.
This past August, aided by the staff at the hospital, by automotive journalists, by the greater car industry, by enthusiastic car owners, and by friends, we put on our fourth annual Caden's Car Show starring the real Optimus Prime among 70+ vintage and exotic cars in attendance.
Hands down, my proudest achievement and still the best thing I do with my otherwise ridiculously privileged life.
If you weren't in the car business, you'd be…
… a kindergarten teacher.
Hahahaha just kidding.
What's your automotive pet peeve?
Dumbass drivers who disrespect others, who overestimate their driving skills, and who haven't a clue that they are idiots.
And then there are the texters. WTF, I ask you?
****
For more on Jean, please check out her new series on Autoblog.
I also highly recommend her hilarity on Twitter.