Every time my husband suggests that we go camping, I have the same response. I look around at my filthy house, our local wildlife (3 dogs, three cats), dirty dishes and say, "That just sounds like this but with worse smells and no indoor plumbing." His solution? An RV. He tells me it'll be great, we'll have fun, and the kids will make memories they'll cherish forever. I, on the other hand, am already missing my dishwasher.
So when I had a chance to experience the newest technologies in RVs and stay in a campground in Louisiana, I was like, Why Not? Maybe it'll be fun, and if it isn't, I'll have the coveted 'I Told You So' to throw back at my husband, so off I went.
RVs Aren't Just For The Griswolds Anymore
According to the RV trade association, not only is the industry booming, but it is also diversifying. Of the first-time RV buyers in 2022, 32% were non-white. In this group, one in ten identify as LBGTQ+, and the median age is 32. Even crazier, 32% of these people went overlanding.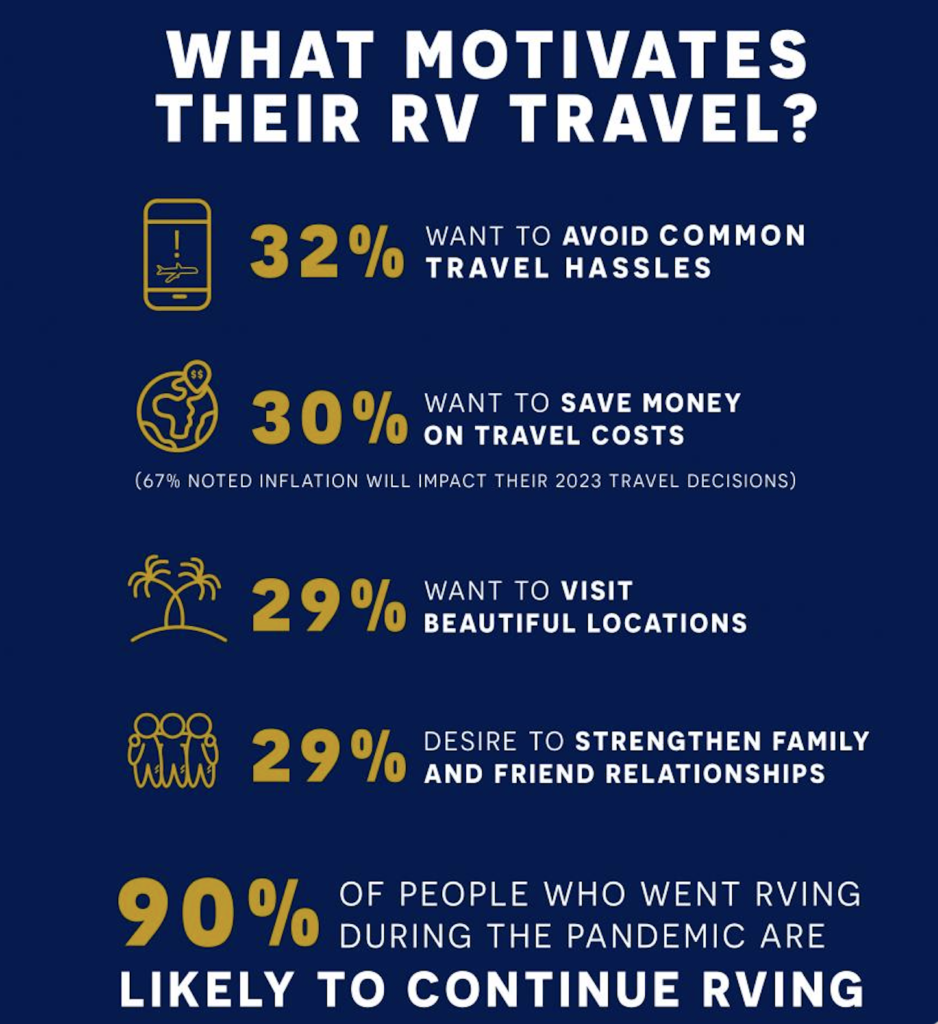 This certainly reflects what I see around me– plenty of people thinking, "My kid's school is online, I'm working remotely, why stay home?" This obviously started during the pandemic lockdowns but shows no signs of slowing down.
Newsflash: Campgrounds Don't Suck
I mean, listen, when they said "campground in Louisiana," my snobbery was in full effect. Would it be too country for me? Would the people be welcoming to a West Coaster like me? Is it the kind of place I could have fun? Well, the campground was more like a resort.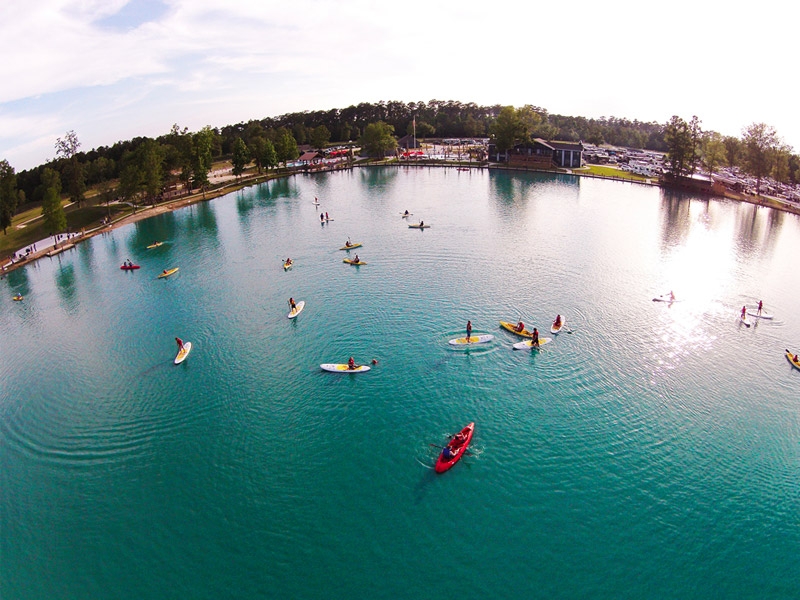 and was the perfect place to explore the local sites.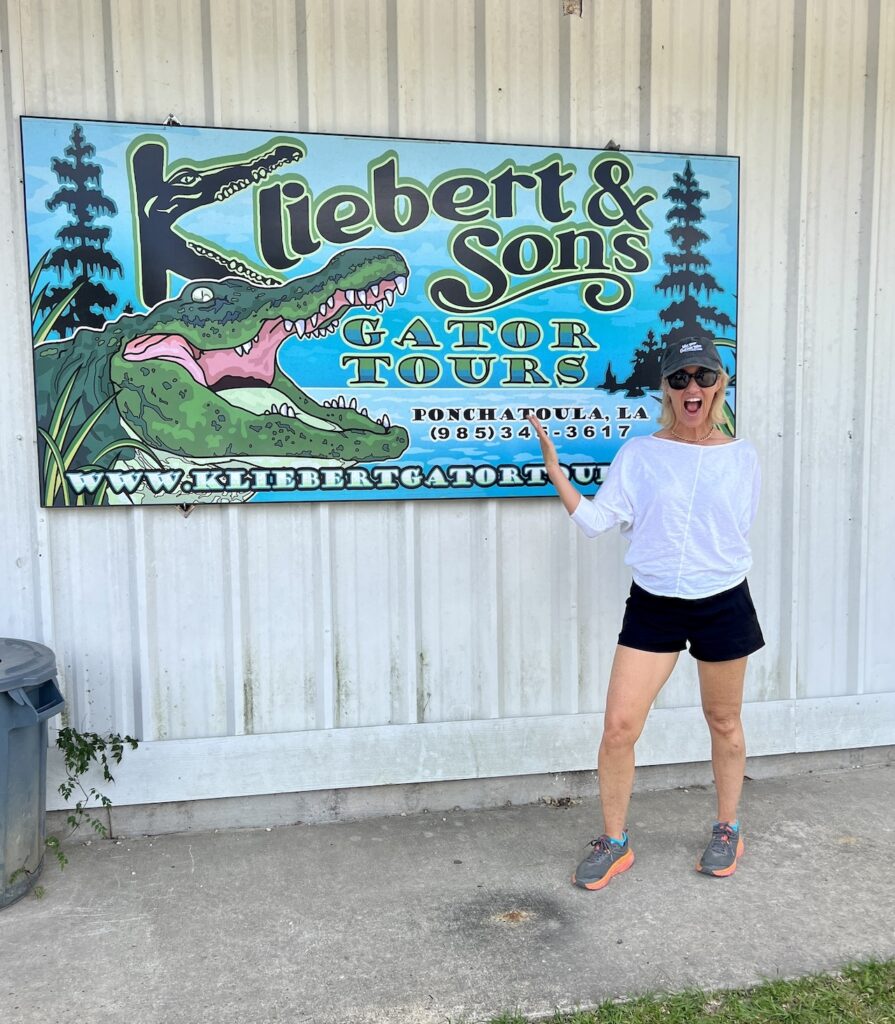 I even made a few new friends.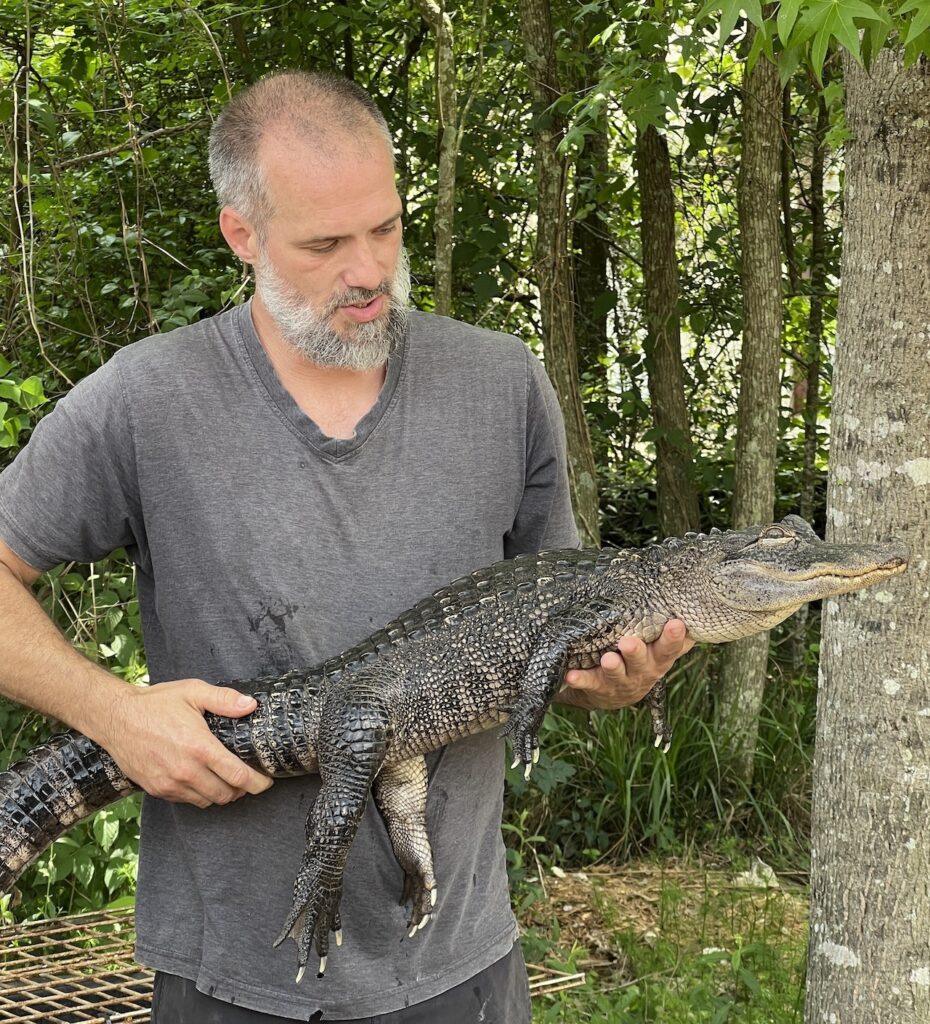 RV Life Can Be Luxurious
I was ready for polyester upholstery, I prepared myself cheap cabinetry, and I had a sense that the bathroom would be hella sketchy. But nothing prepared me for this: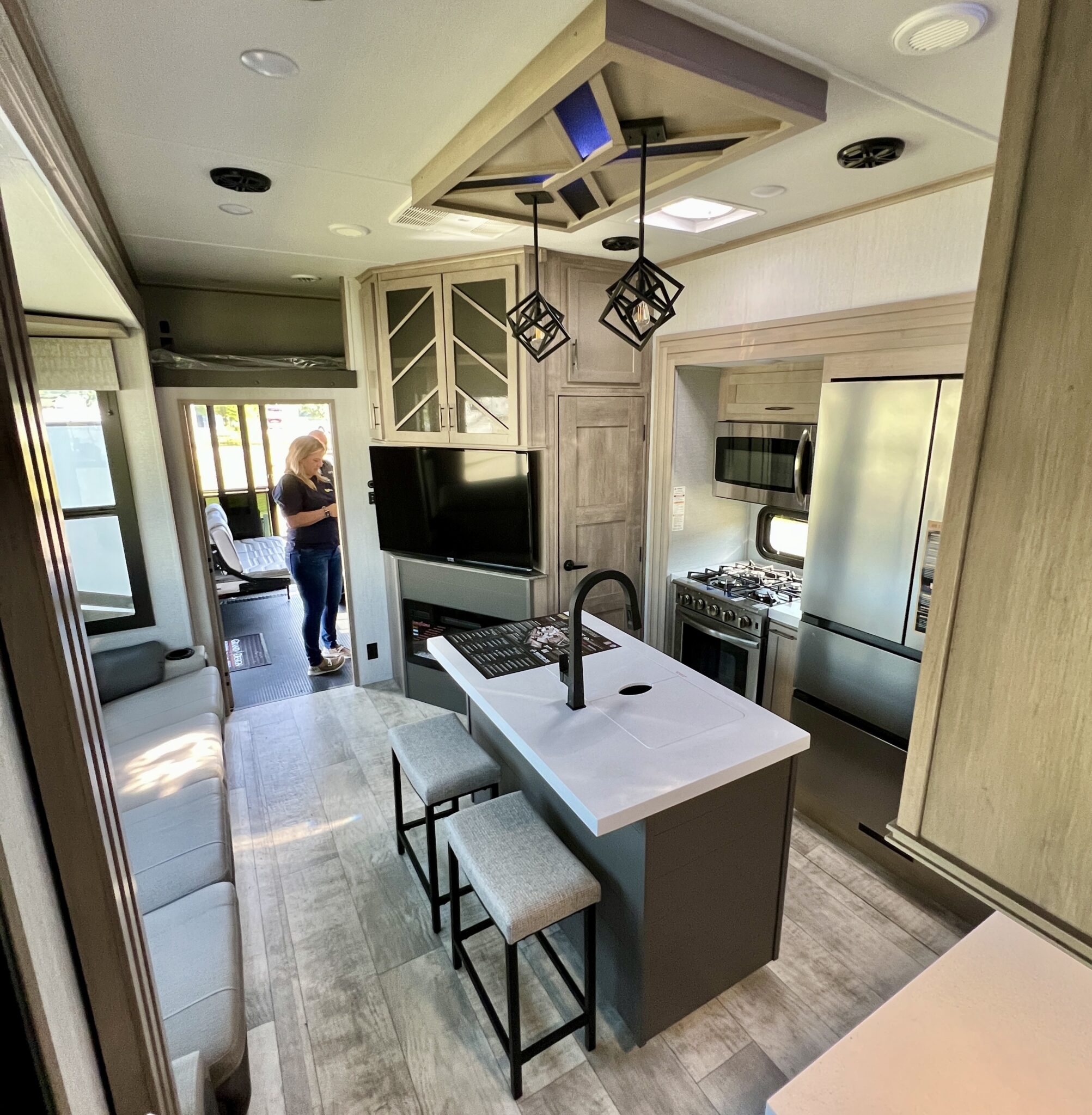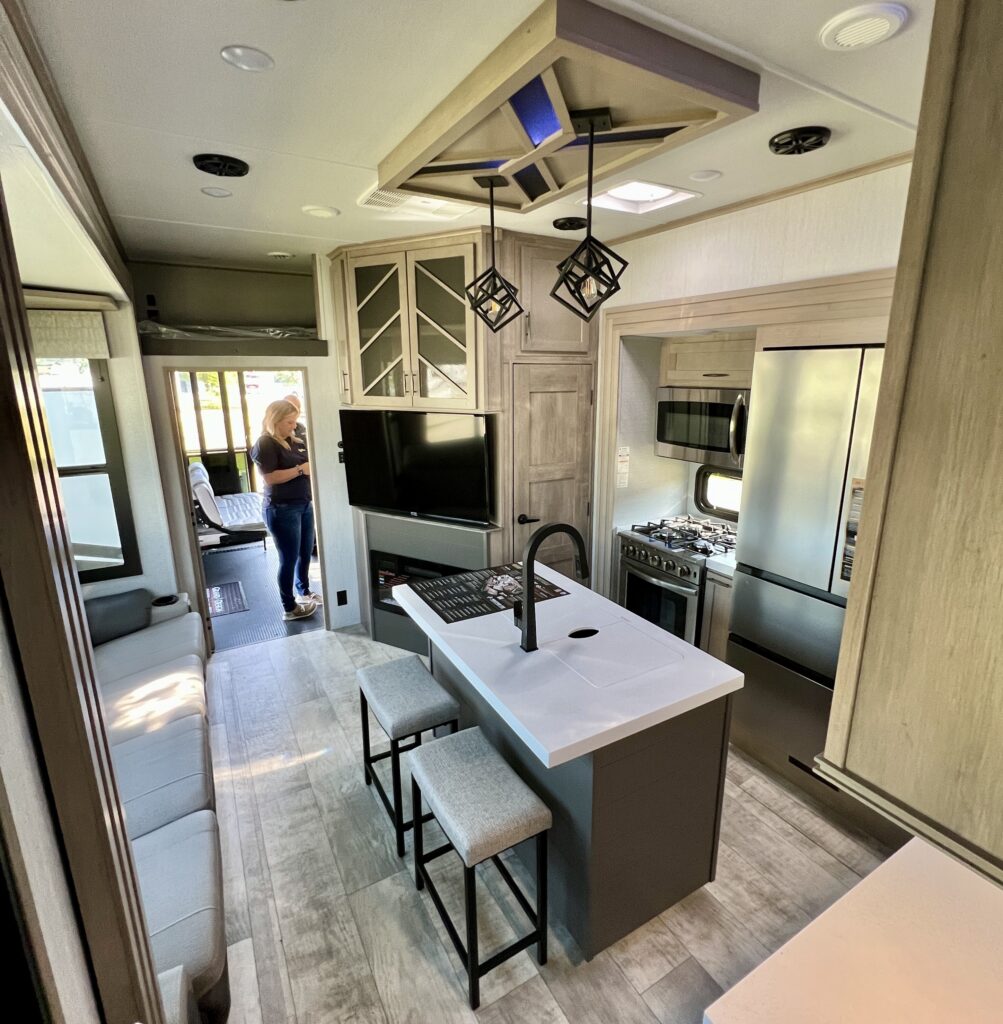 An island? A chandelier? In an RV? Are you sure? This was FAR more kitchen than I imagined in an RV. I didn't spot a dishwasher, but I'm sure my husband could MacGyver one in there! Things were really looking up. The interior of this place felt like a hotel suite with zero sacrifices. I was down! But the best part of this Grand Design RV was the room behind the kitchen.
This Ain't No Dull Minnie Winnie
If my family heads out to the desert, to the mountain, or to a lake, you best believe we're gonna bring some gear. So when they showed me this trailer, it was a complete love match because of this: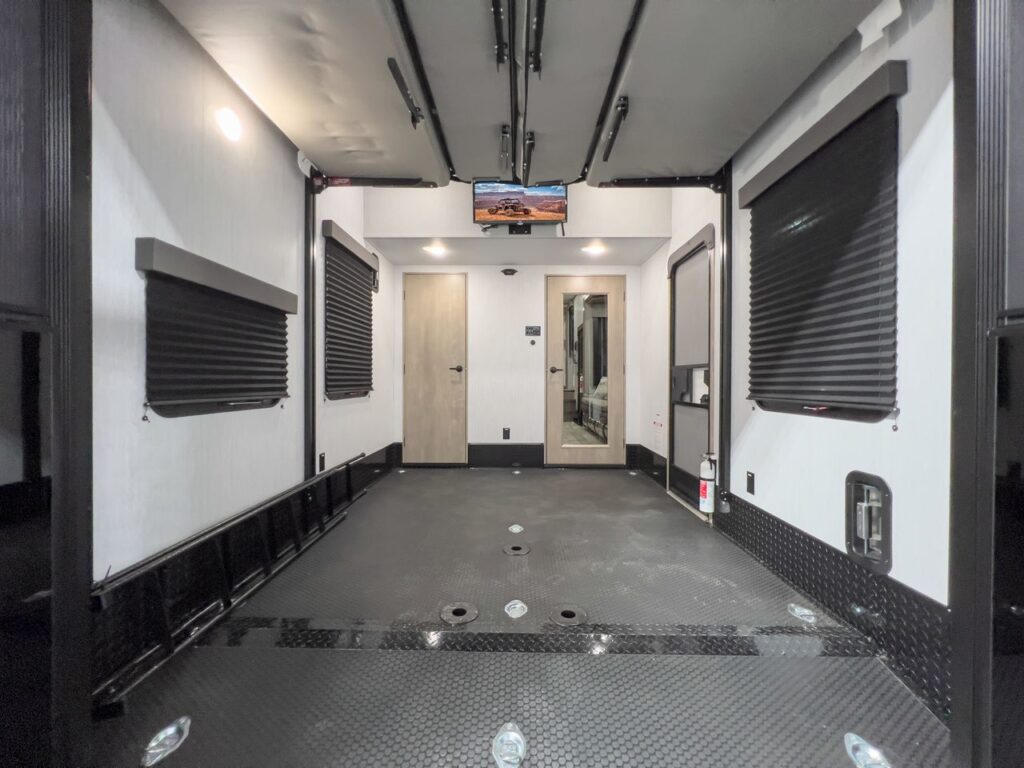 Yes, my friends, that is exactly what you think it is–A GARAGE! That means dirt bikes, mountain bikes, surfboards, and SUP gear. I could even bring two of my favorite friends: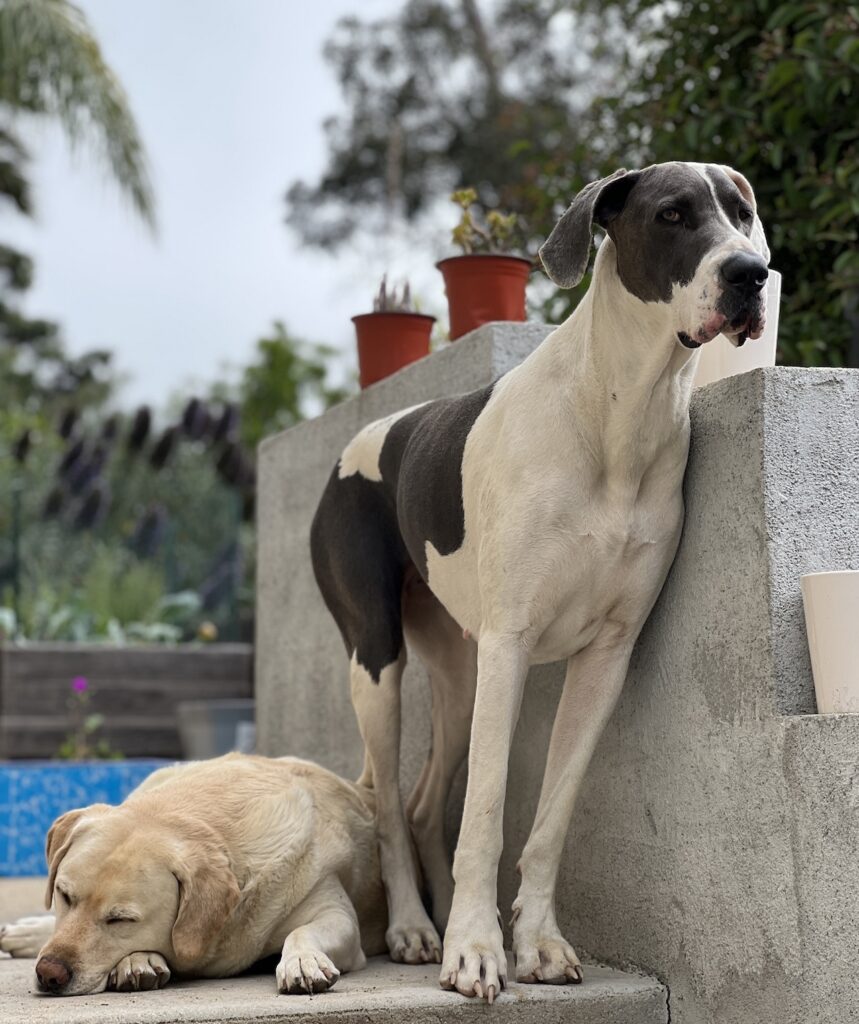 Yeah, But What About The Environment?
There's also a side of me that finds the idea of an RV distressing. The mpg! The carbon footprint! The landfill! Ug. Isn't this just an environmental disaster? Here's the counter argument– it's hard to compete with the environmental villain that is a hotel. Think of the non-stop A/C, the incessant cleaning, the empty meeting rooms, it's all bad. At least an RV only fires up when you're taking it somewhere or actually using it.
And it terms of fuel, well, Winnebago is has an E-RV strategy that includes this prototype that I drove! Check it out:
Convinced? Yeah, Kinda
Buying an RV is a big investment. So it's not something you want to jump into. The good news is that there are plenty of RV rental companies or even AirBnB options for RVs out there so you can (literally) test drive the experience before you jump in.