3

min read
Alfa Romeo and I haven't always been friends.  And we haven't been lovers for very long. But this Valentine's Day, if I get my way, we're gonna park away from the street lights, tilt the seats way back and get to know one another much better.
When I was a snot-nosed high school co-ed, my boyf got himself a Spider and I threw my nose in the air, hoping desperately that he'd trade it for something more reliable, like a 911 (ha, ha). Then, as Alfa slowly turned off the tap to its American distribution, it became one of those cars (like Lancia, MG or Fiat) that I didn't think much about, because I saw them so little. But then 2 years ago, along came the 4C.  Damn!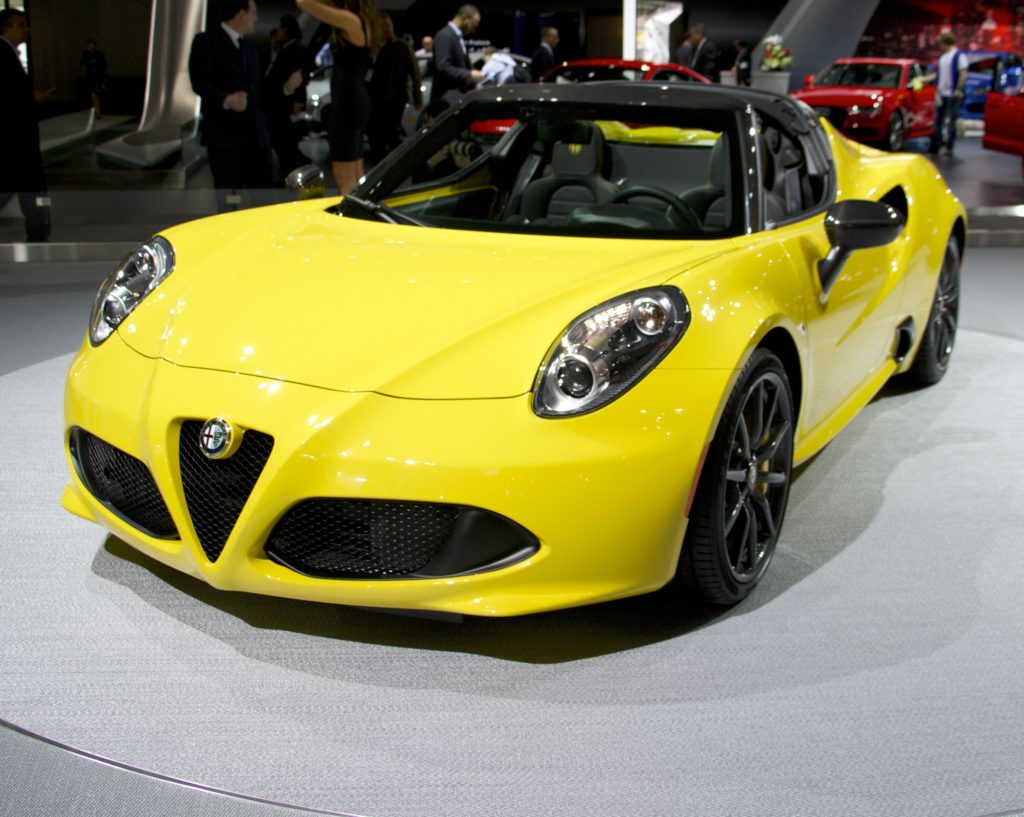 Now forget for a minute that the front end is so Pontiac Solstice adjacent.  The rest of her is just so pretty.  And fast (0-60 in 4 seconds). Patrick George of Jalopnik.com declared "The 4C Shames Every Other Sports Car On The Market."   And he's right, it did–it's cute, fast and distinctively Italian, a Ferrari California lite.  So with this 4C, I stared rethinking the 4 leaf clover…
And then I went to Pebble Beach where I was schooled like the fool I am. Check out this nonsense: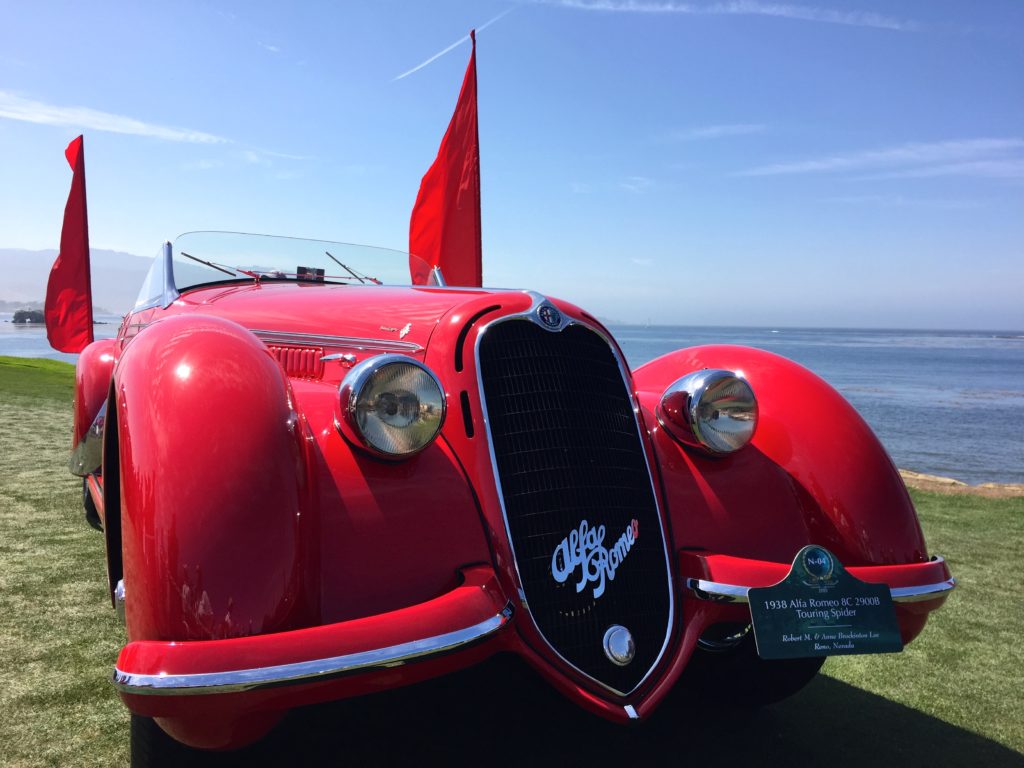 Yeah, I know.  Do you need to change your undies? I'll wait..
Ok, sorry, but I gotta do this again: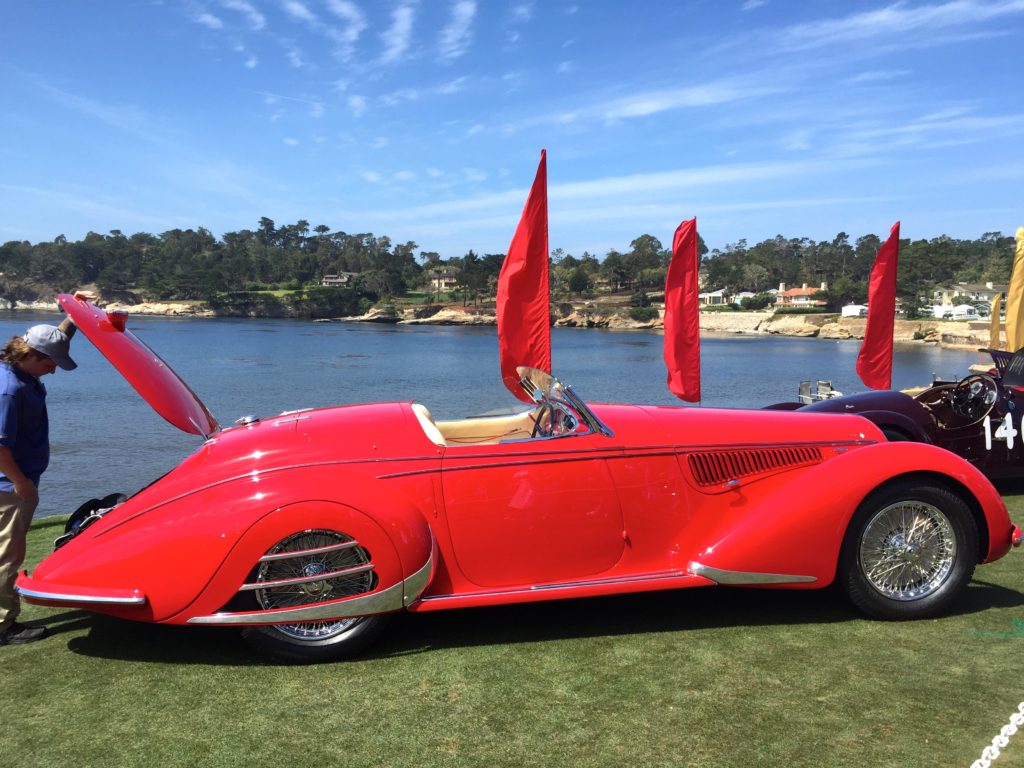 A car like that just makes me happy to be alive.  And at almost 80 years old, it offers such a subtle f*ck you to modern car design.  But the fun with Alfa doesn't end there: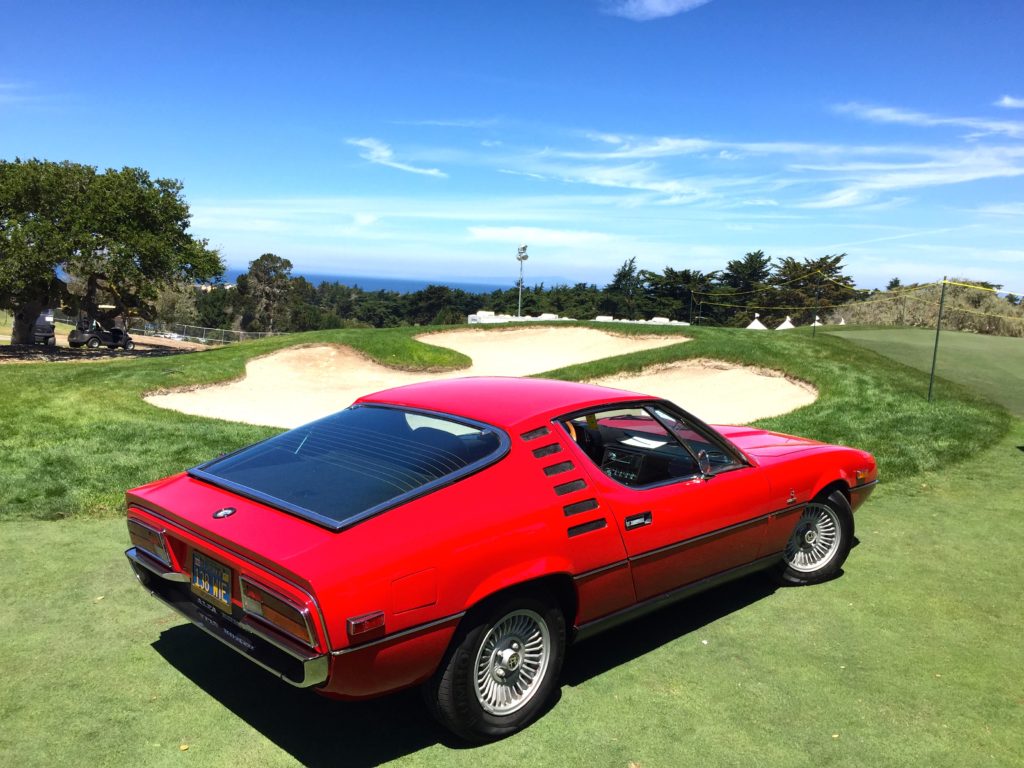 This is the Montreal, which was produced in the 70s.  You don't see too many of them, because it was pricer than the 911 and the E Type, so it was often overlooked. Plus, it was weird. Not as weird, however, as the Giulia TZ:
Now I could get all excited and geek out on why this weird rear end was revolutionary, but it could get boring. So let's just say it's for the same reason that men have nipples– it was a good idea at the time but was quickly rendered useless by a much better option.  Then, just as I'm warming back up to this funky Italian, this happens at the LA Auto Show: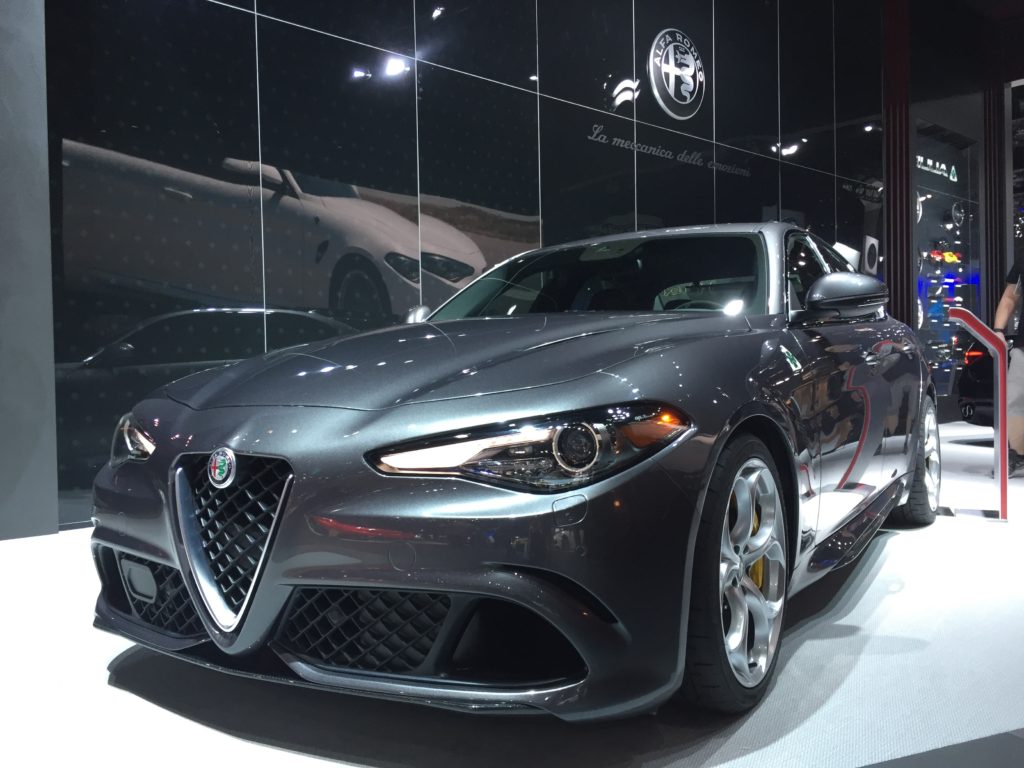 The Giulia.
Whatever, right? Just another fancy European 4 door sedan.. like the Porsche Panamera or the Maserati Quattroporte.  Yes, except for neither of them bitches can beat the Porsche GT3 on the Nurburgring.  Oh and the BMW M4? Yeah, it beat that by 13 seconds. 13 seconds is a long time in racing. Hell, it's a long time in the back seat of a car (according to my high school boyfriend).
Listen Alfred, let's not panic.  Valentine's Day is now just two days away. If we're gonna hang on the big day, I'll need a heads up– I've got some deferred maintenance under my hood. But I'm relaxed, because I know the American market is set to get 8 new Alfa models by 2020, so I feel sure we'll get together. And when we do, it's gonna be hot.