I didn't plan on writing a Dude or Dbag about the Genesis Invitational. In fact, I wanted to write about the crossover between golf fans and car lovers. It seemed like an excellent idea; plus, there would be plenty of Genesis vehicles at the event. But early on, it became clear that I had a more significant responsibility to you guys–to fill you in on the ridiculous, the outrageous, and the downright douchy.
Case in point, I stood behind this fellow at the event entrance: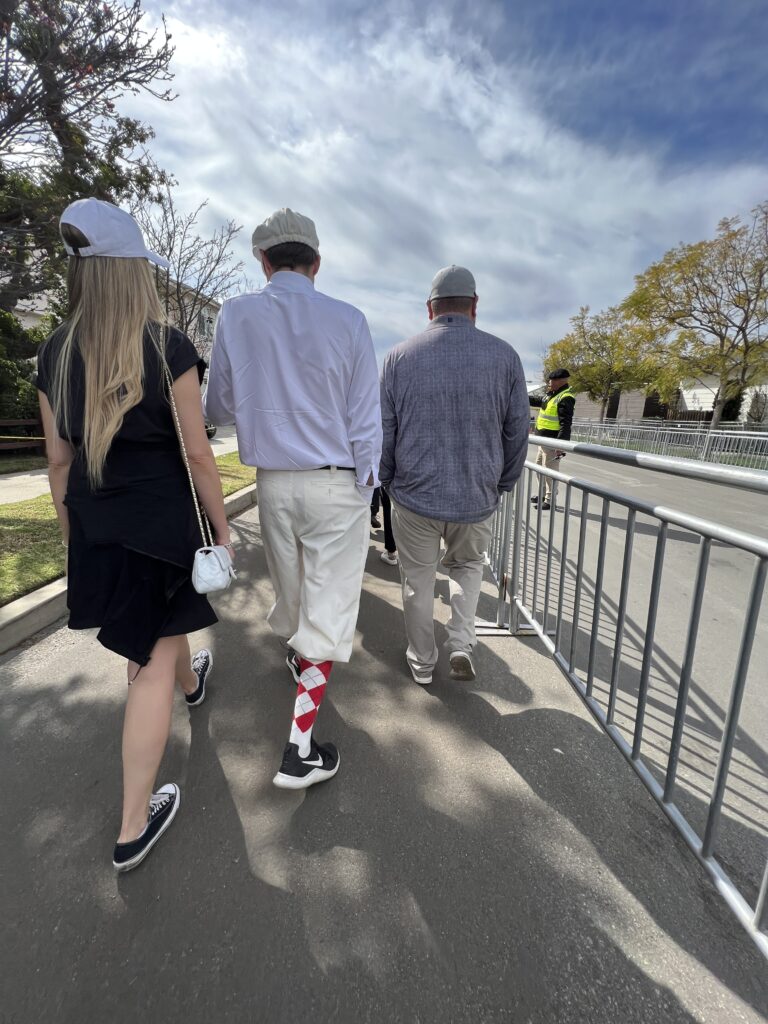 Verdict: Dude. I want to make fun of him, but I just can't. It takes a hell of a guy to rock knickers with Argyle socks in Southern California. The one I think is douchey is his Plus One. While he waves his freak flag, she is dressed in the most innocuous outfit possible. She can slip into the crowd and split if she gets too embarrassed. Lame! Your boyf has big balls to wear something like that, and you should up your game. And that's the thing about the Genesis Invitational…
Big Balls Were Everywhere At The Genesis Invitational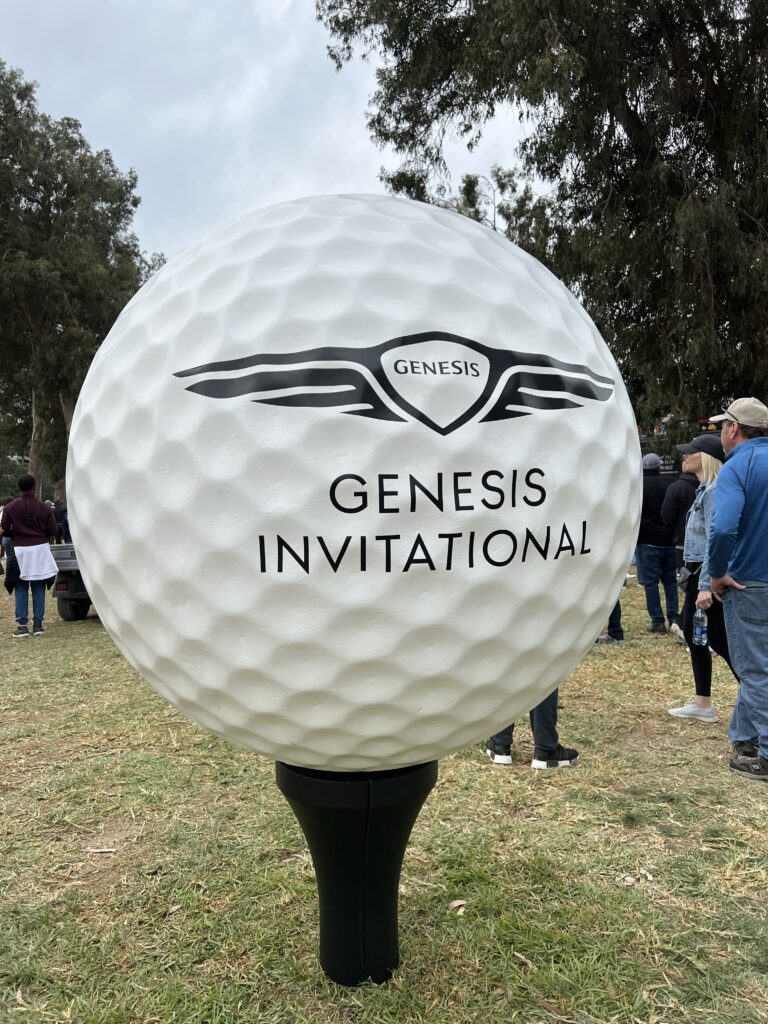 Sure, that kind. But there is also this guy:
Yeah, he's the security man, and he was hilarious. From the black beret to the yellow vest busting at the seams, this guy was not playing. Please, whatever you do, don't miss this dude's red soul patch. It is nothing short of fantastic. Verdict: Dude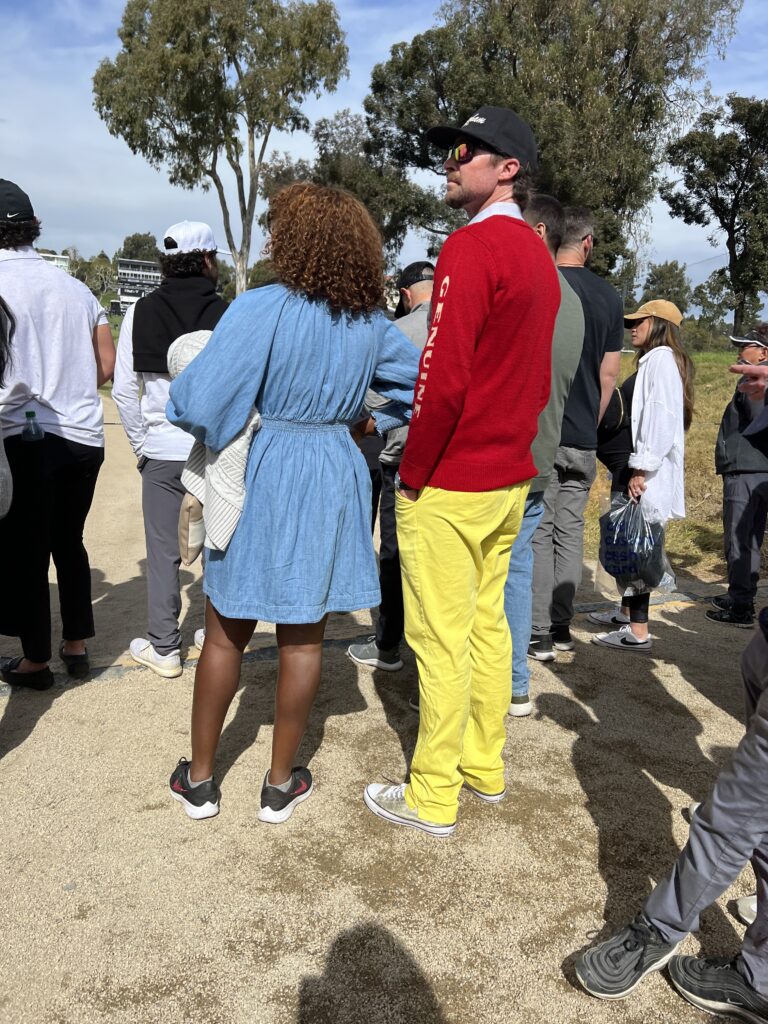 Verdict: Dbag. I wish I could get behind this ketchup and mustard ensemble. It takes a daring man to wear pants that can be seen from the sun's surface. However, I'm just too worried that his movement might distract this guy.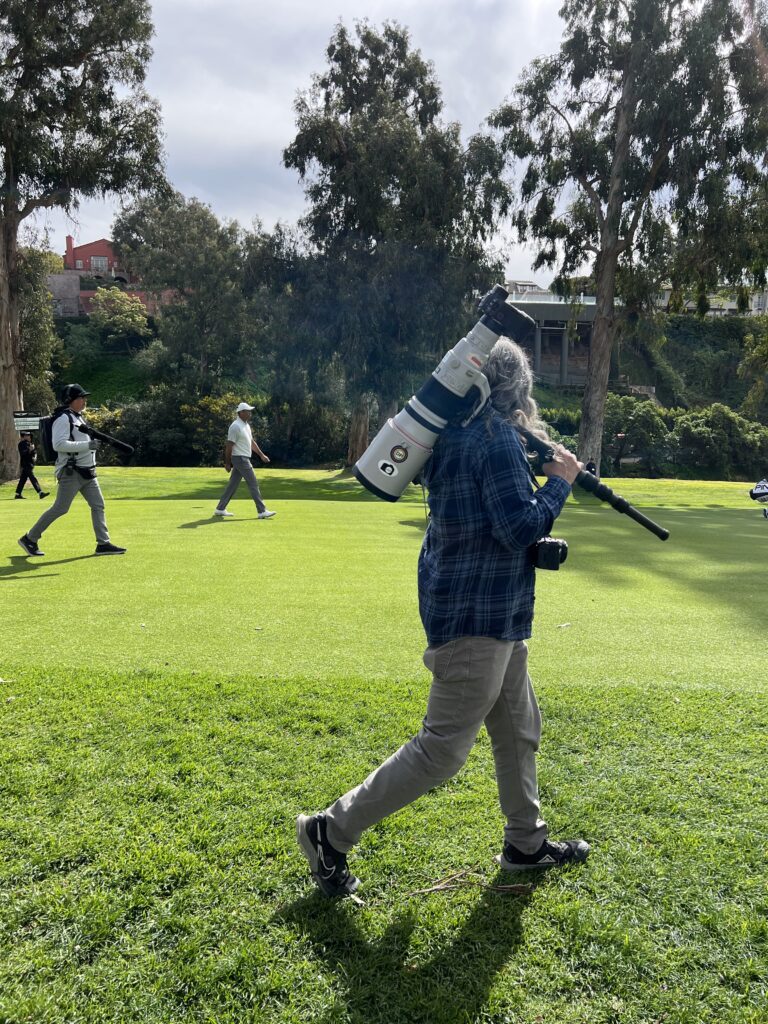 The Tiger Effect
Yeah, that's Tiger Woods. Back to show the young 'uns how the game is played. With his presence came much mayhem, including lines: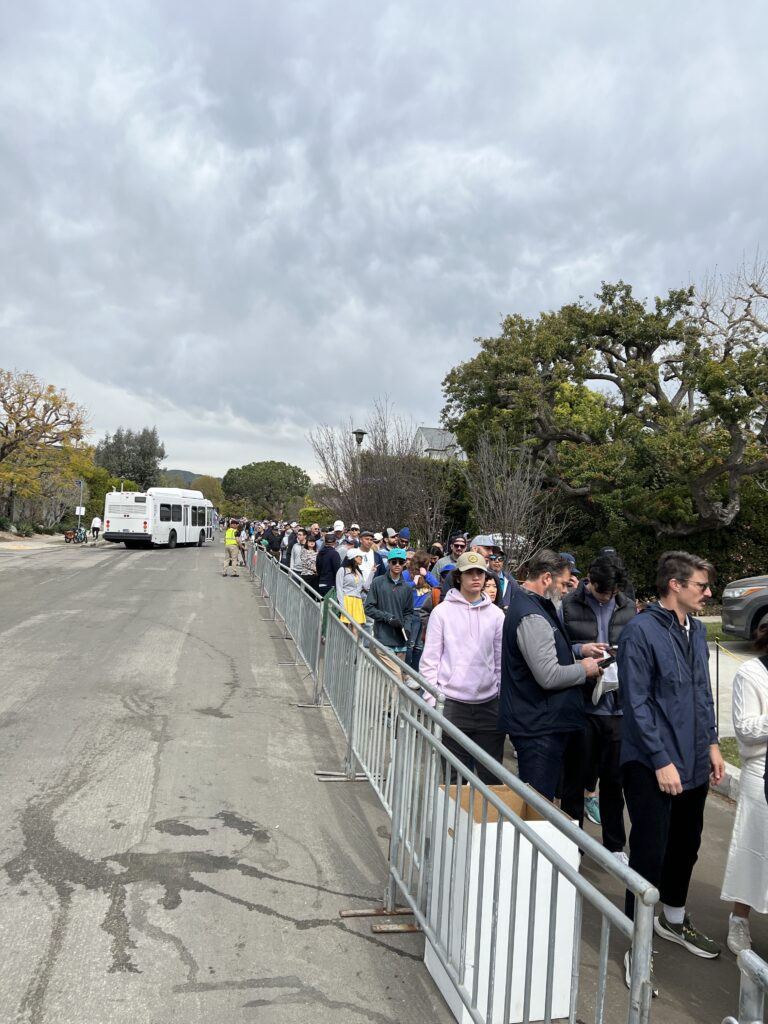 Crowds: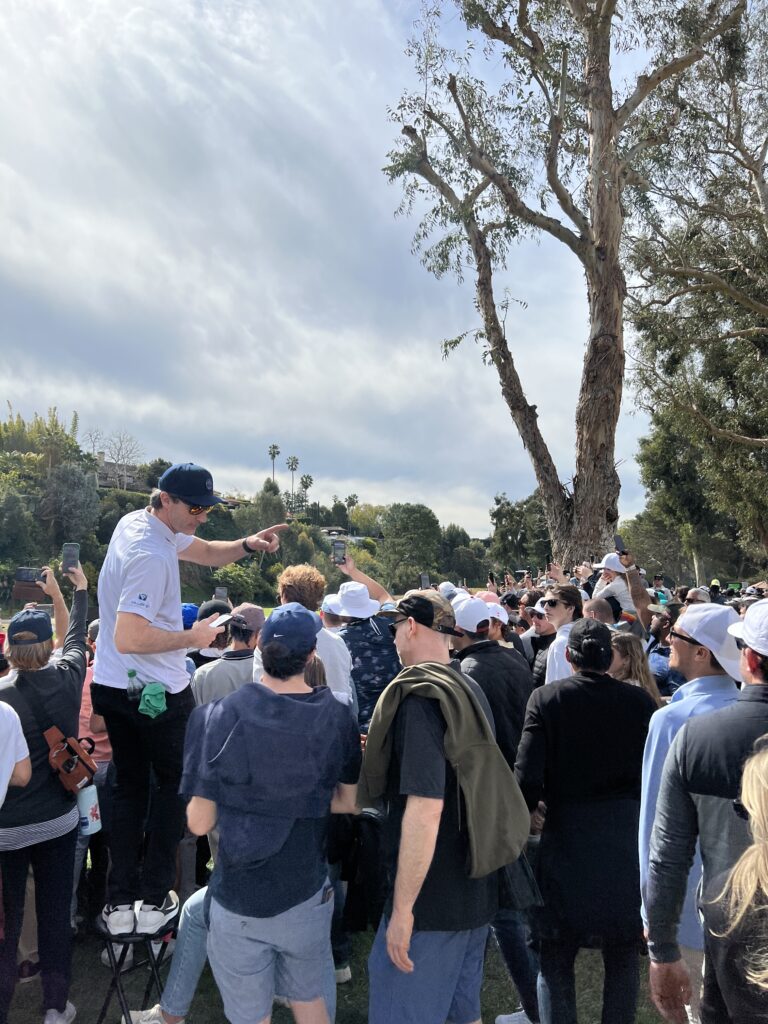 And golf bros sporting undeniably biased things: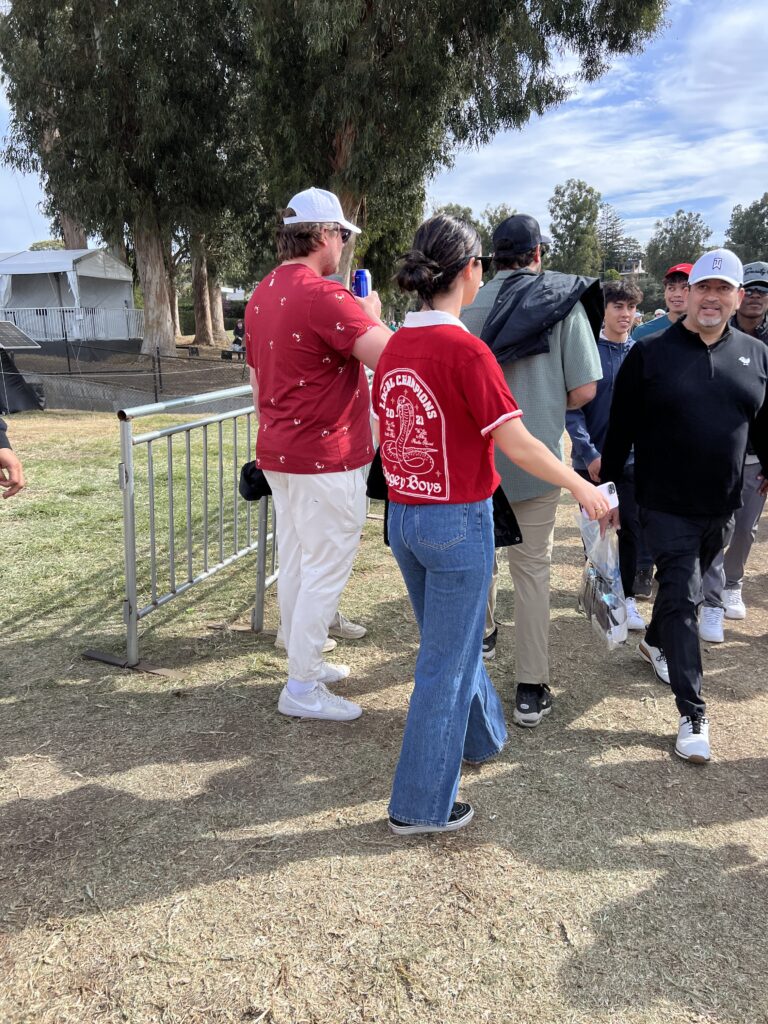 Yes, that's a grown-ass man wearing a red shirt with lots of little tigers on it. I sure as hell hope he's being cheeky and not just a guy whose wardrobe includes a variety of big cat-inspired apparel. The first makes him a dude. The second, well, we both know the alternative. Verdict: Still Out
LA People Don't Get Country Clubs
I say this as a proud Los Angeles resident and a Connecticut native– a state where infants exit the womb holding membership cards. So I'm hoping we can chalk up a few of these outfits to the idea that a few attendees didn't know what was appropriate. Like ponchos: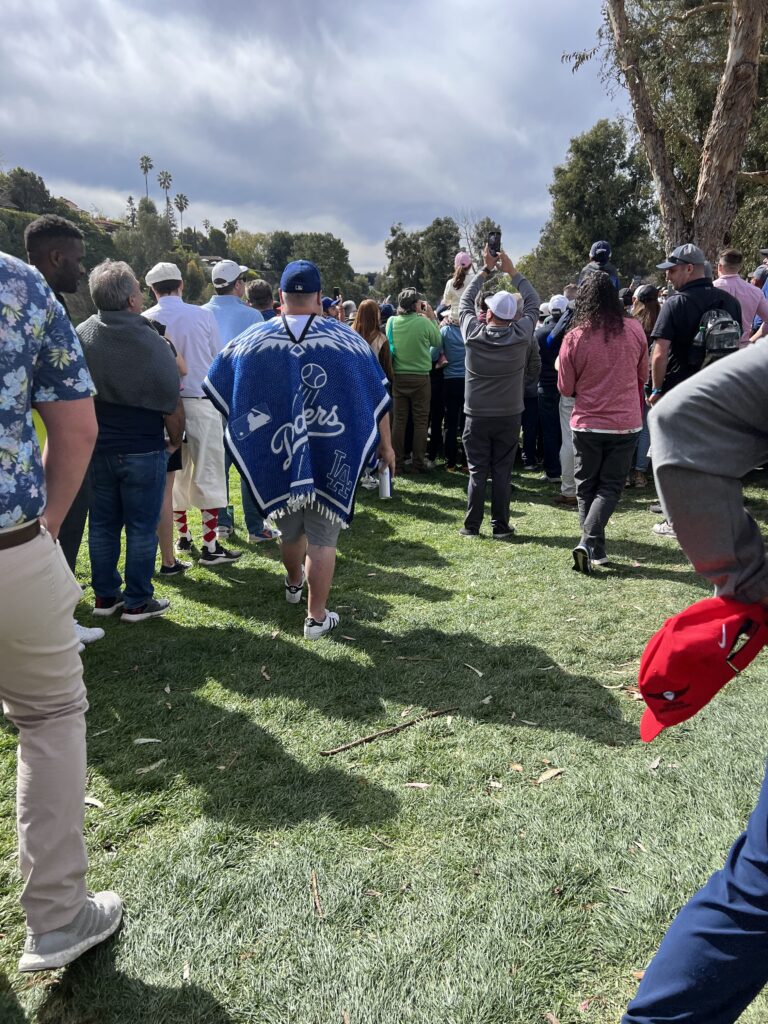 Ooof! That one hurt. The best part about this photo, however, is the dark-skinned guy on the left prepared to stage an intervention on behalf of all of us whose eyes were damaged in the making of his get-up. Yeah, we all support the Dodgers. But at the Genesis Invitational? Not today, buddy. Not today. Verdict: Dbag
Also not cool, mullets: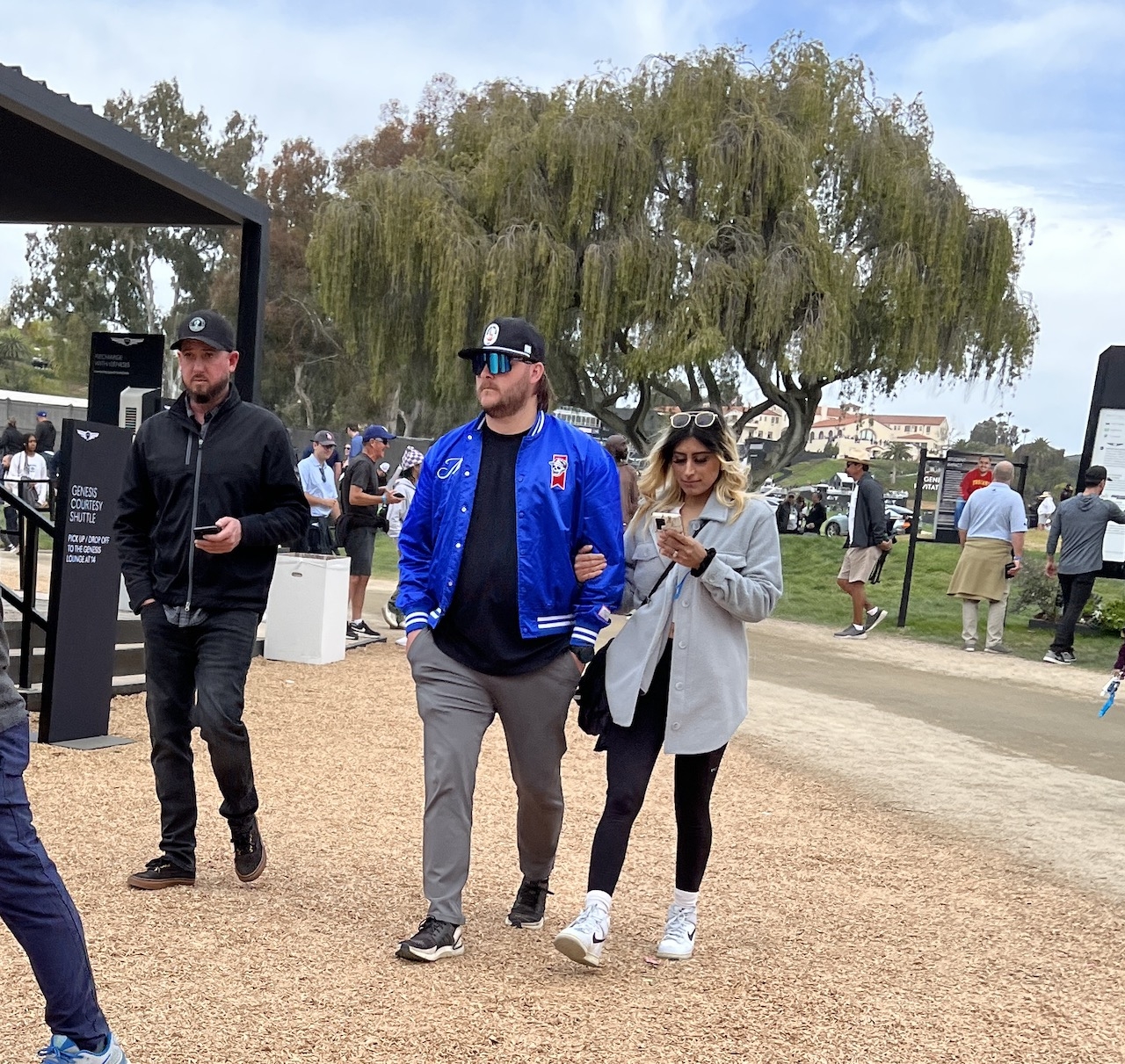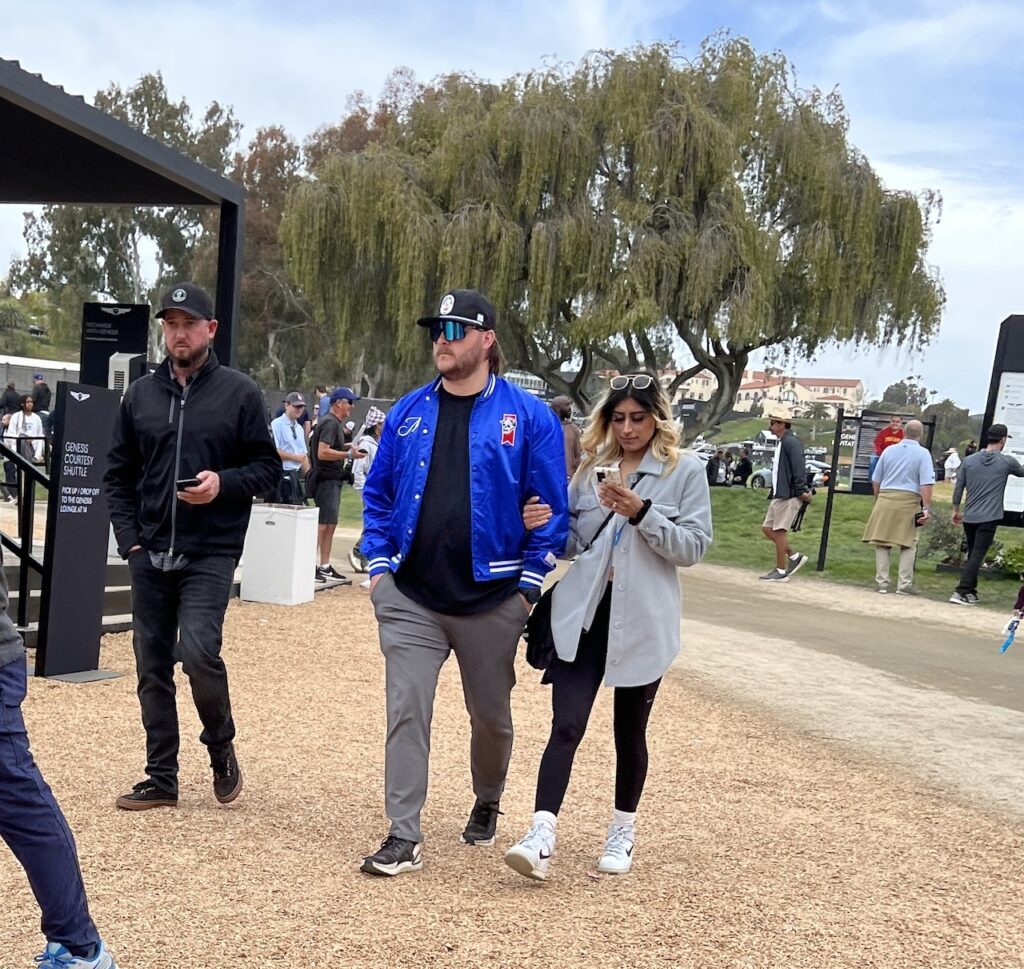 He looks like he got lost on his way to a NASCAR race. Meanwhile, his other half is Googling 'places to get root touch-ups near me.' Sorry, team, it isn't good. Real bad. Verdict: Double dbaggery.
And then there's this clown: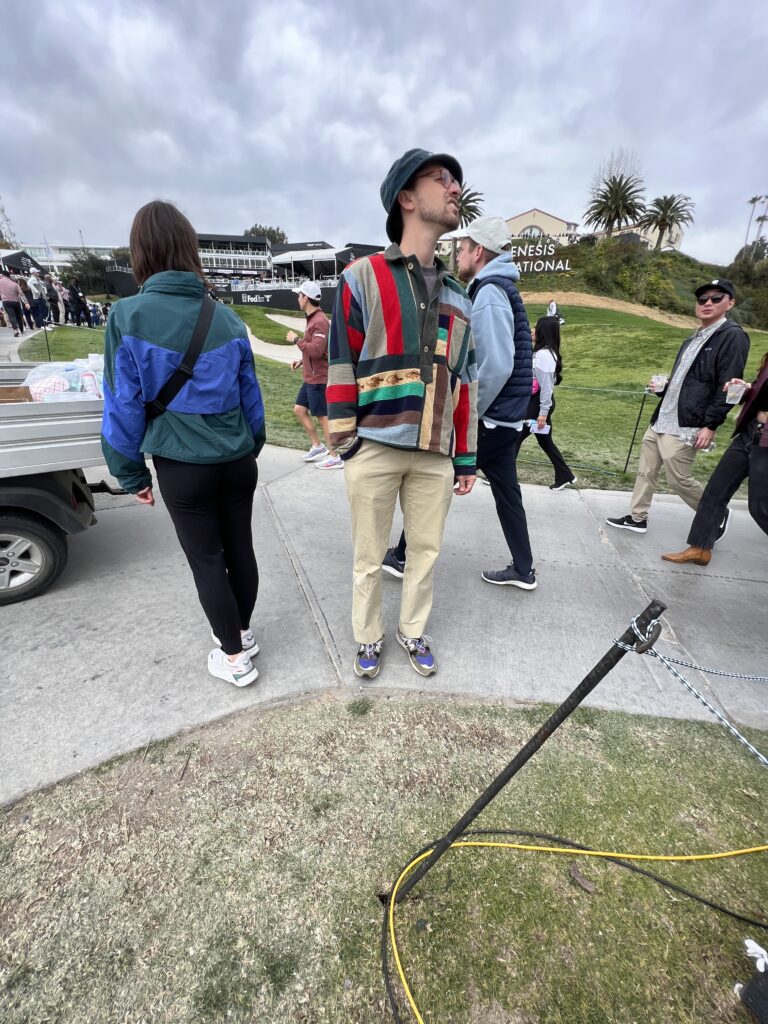 I'll bet real money that he's looking for his friends who ditched him after deciding they could no longer be seen with his patchwork ensemble. Who can blame them? Verdict: Dbag.
Yet Some At The Genesis Invitational Knew Exactly What To Do
That said, many Genesis Invitational attendees knew how to make the most of a day of country clubbing. Like standing around looking bitchy: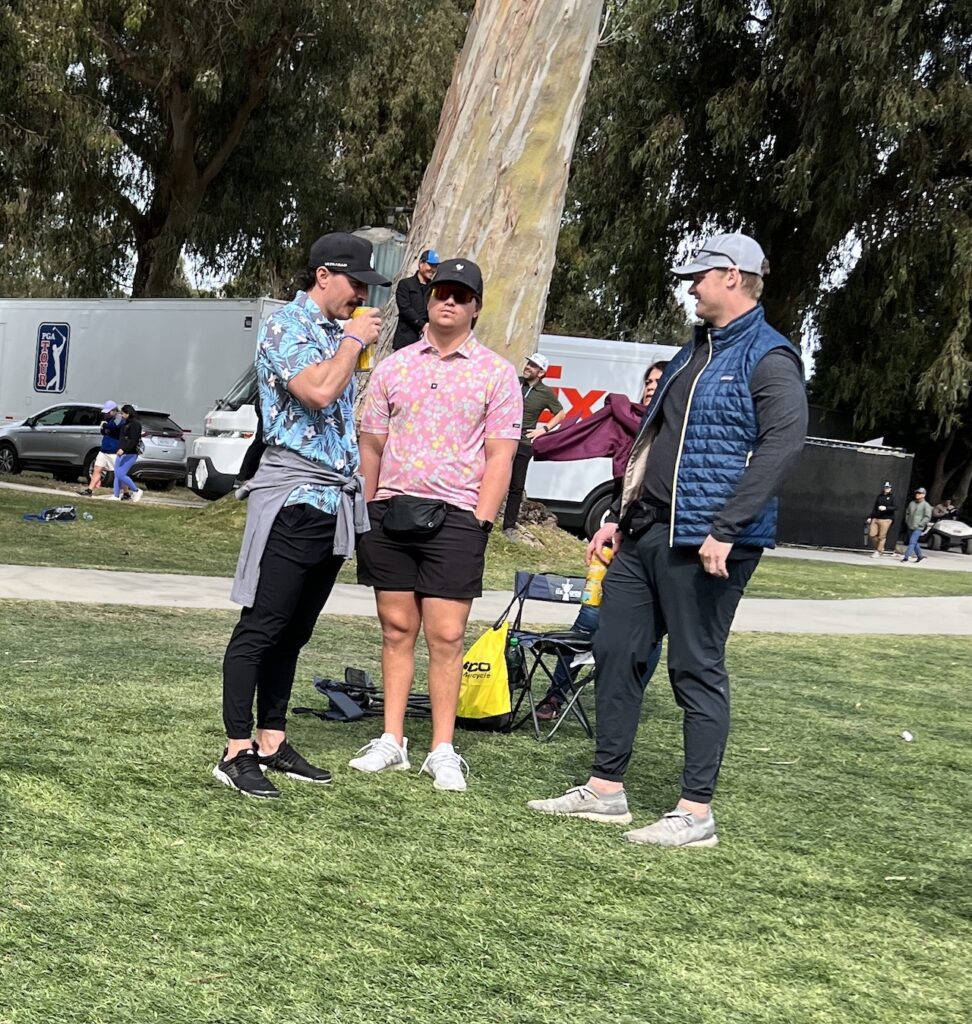 Wearing pink shorts as a straight guy: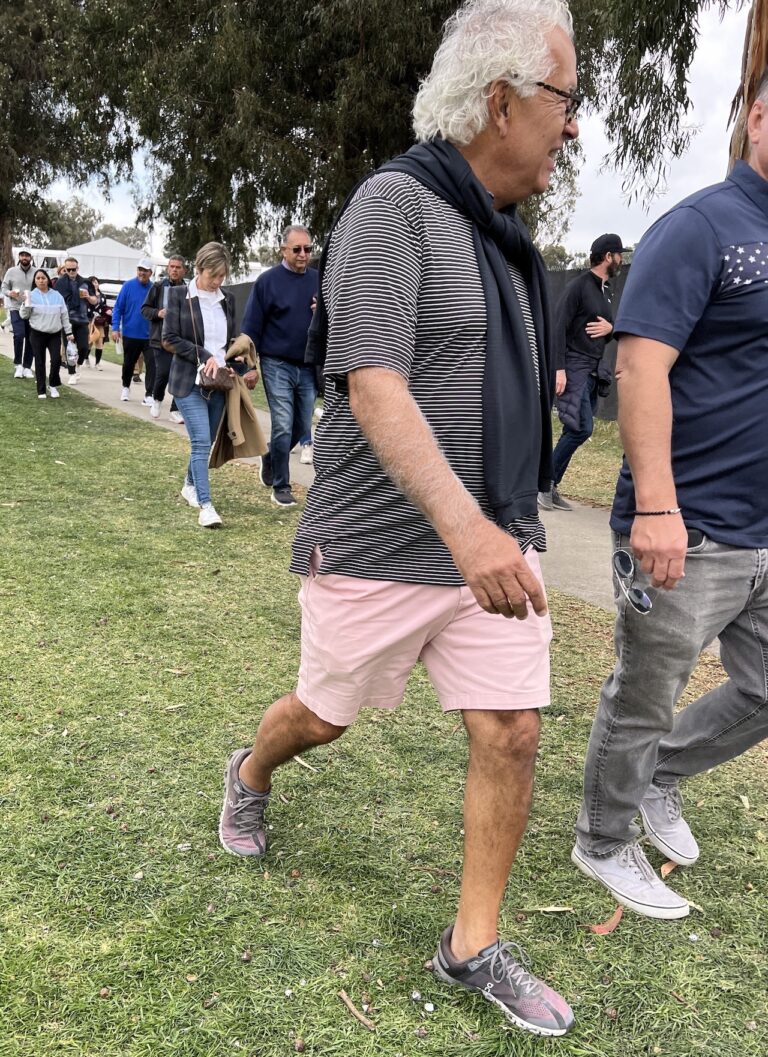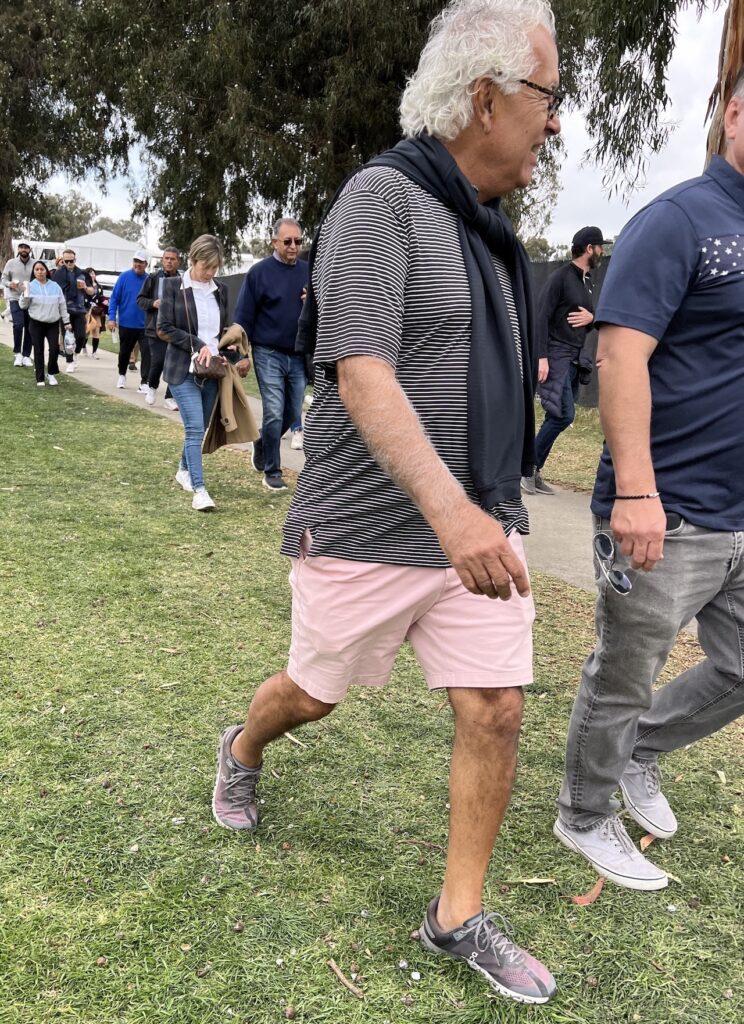 Plus, the perennial favorite..day drinking.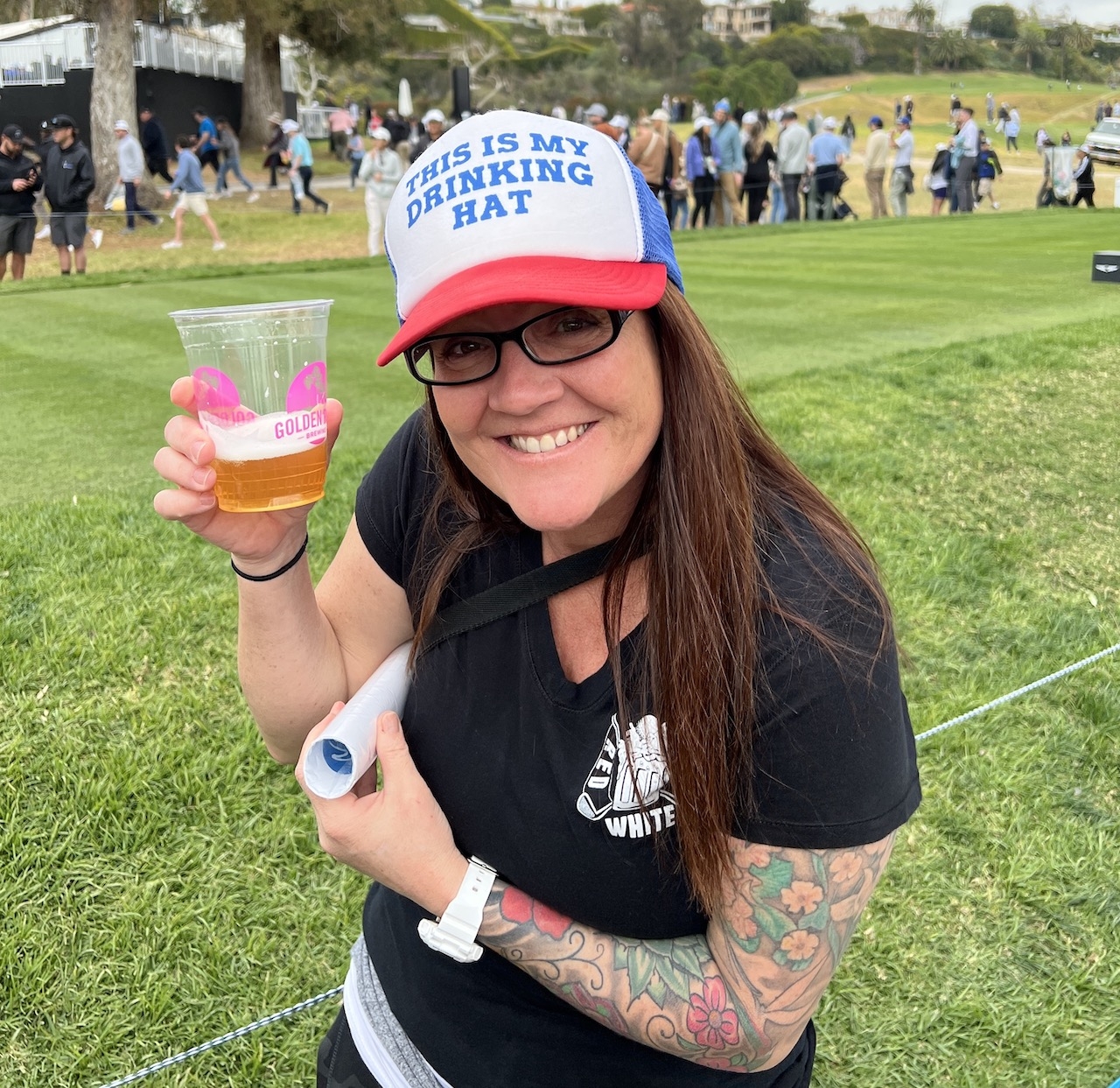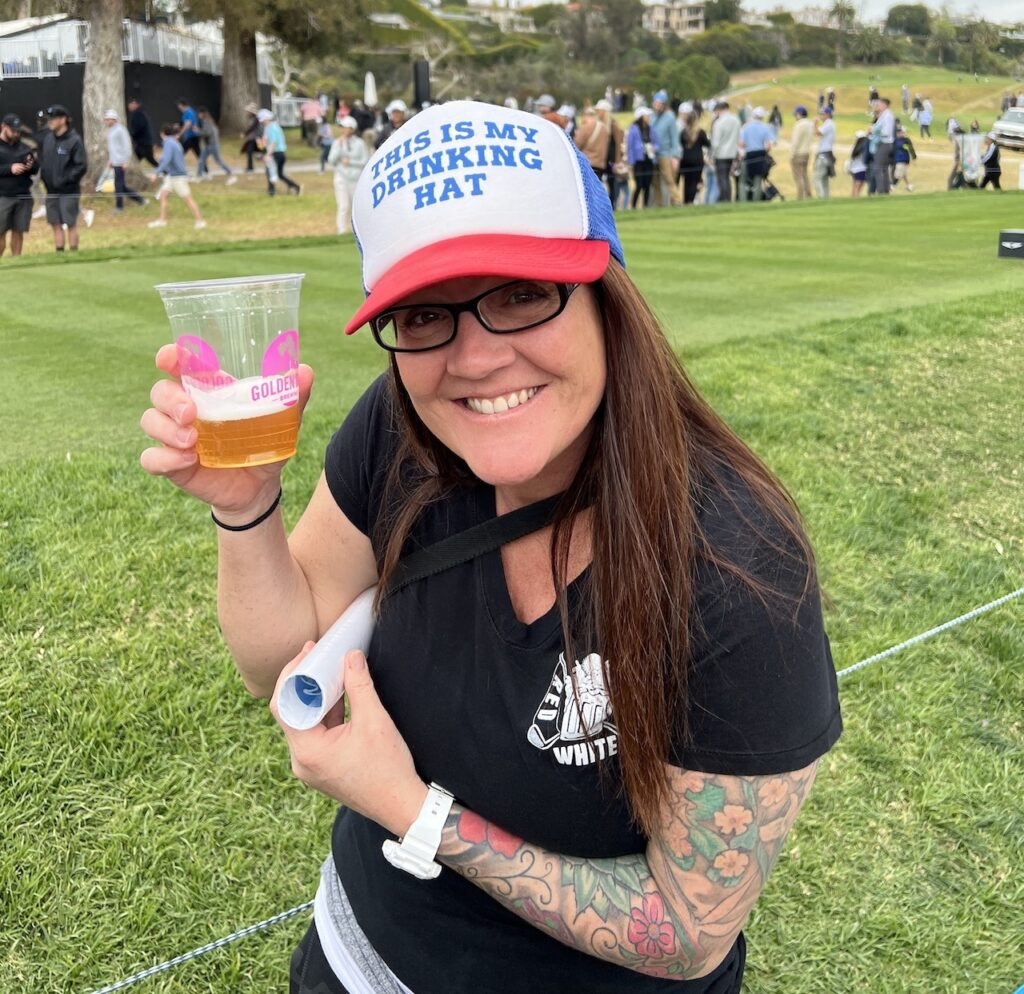 Oh, Yeah, There Were Cars Too
Let's not forget the people who put the Genesis in Genesis Invitational.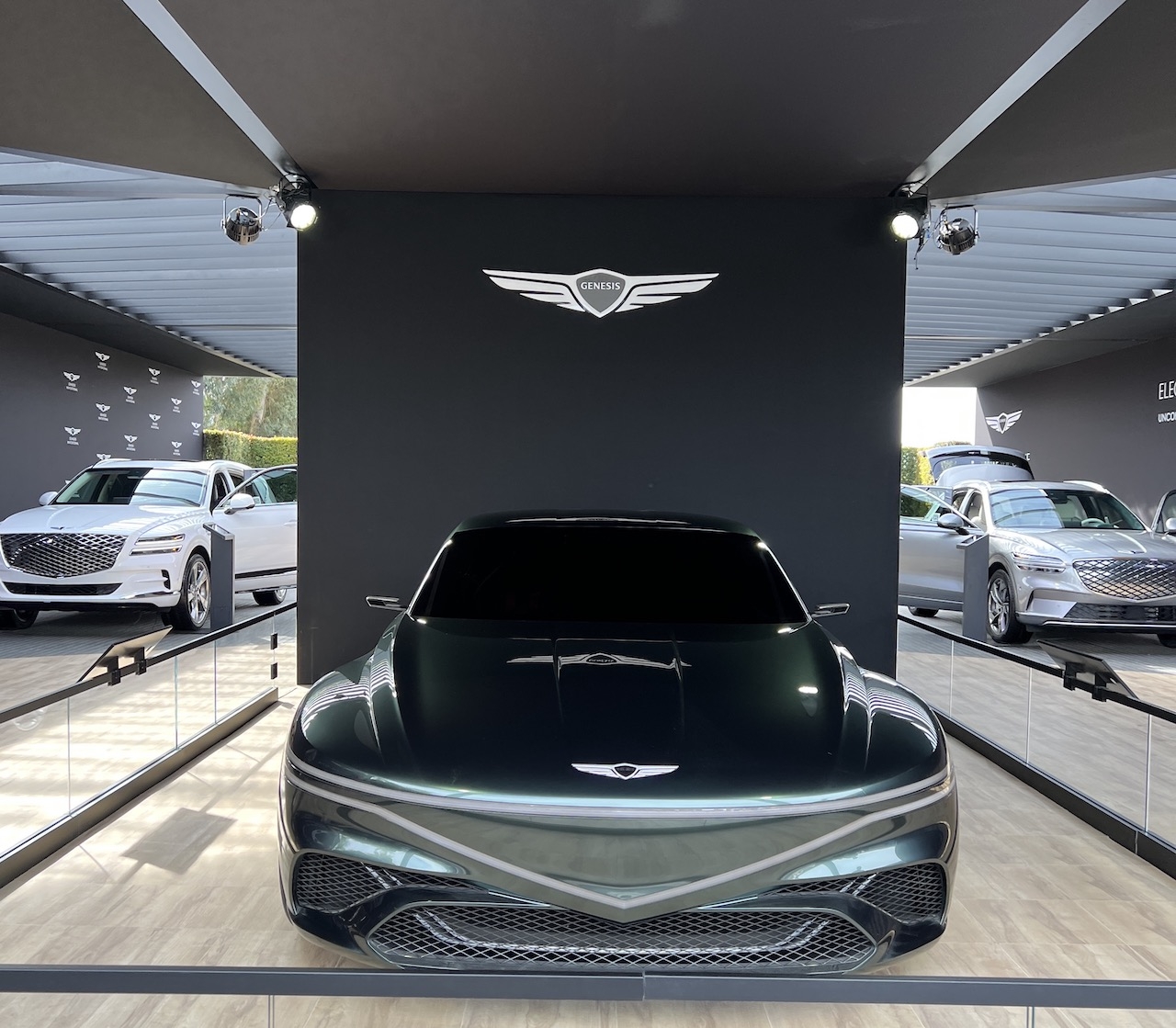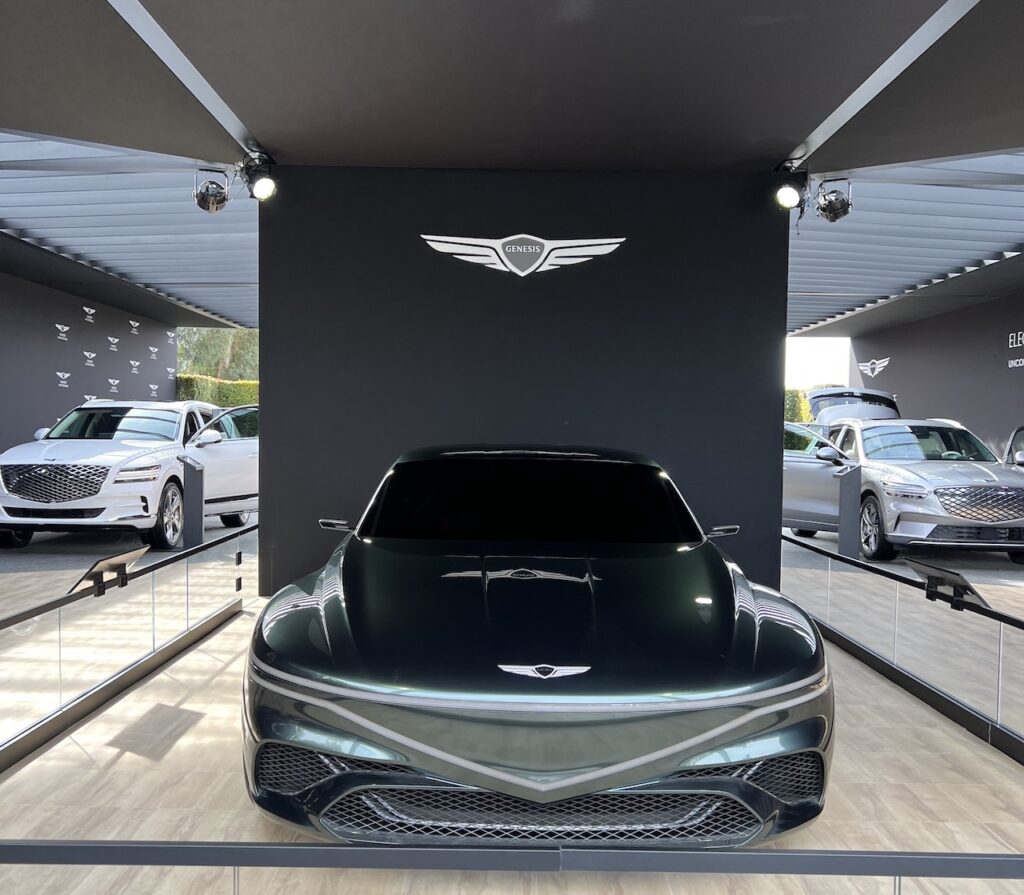 The Genesis presence was surprisingly not weird at all. I expected the cars to feel awkward and stick out of the event. But they blended right in, just like this guy and his plaid pants.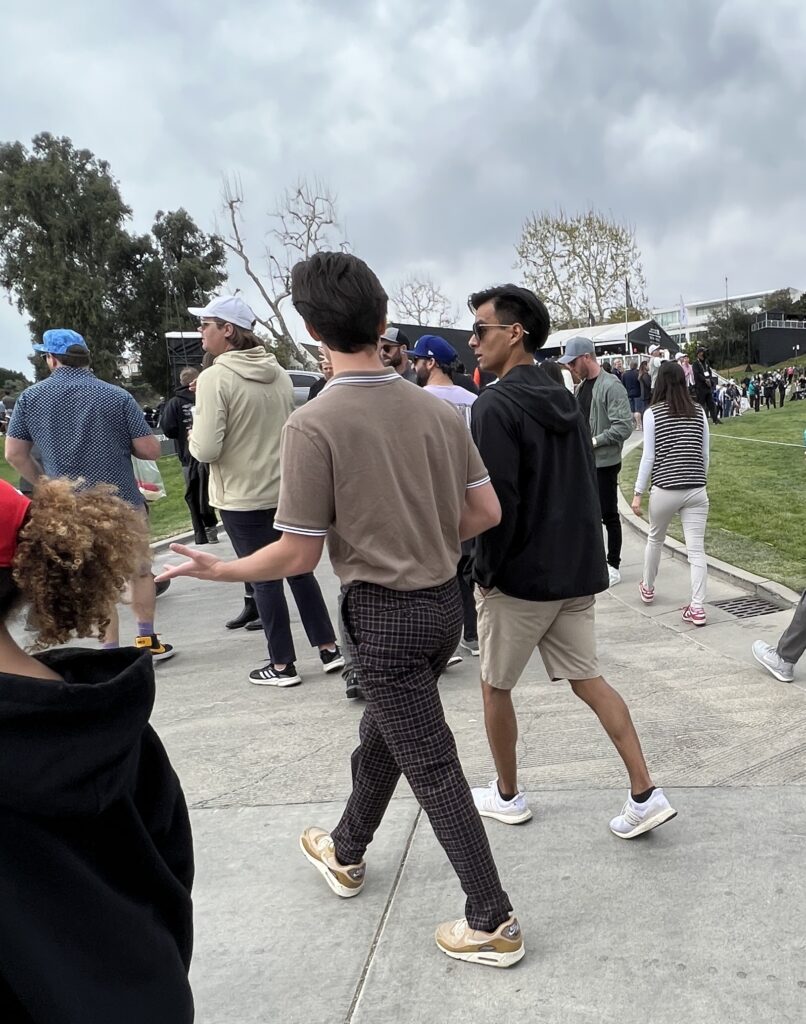 They even had this guy painting a car.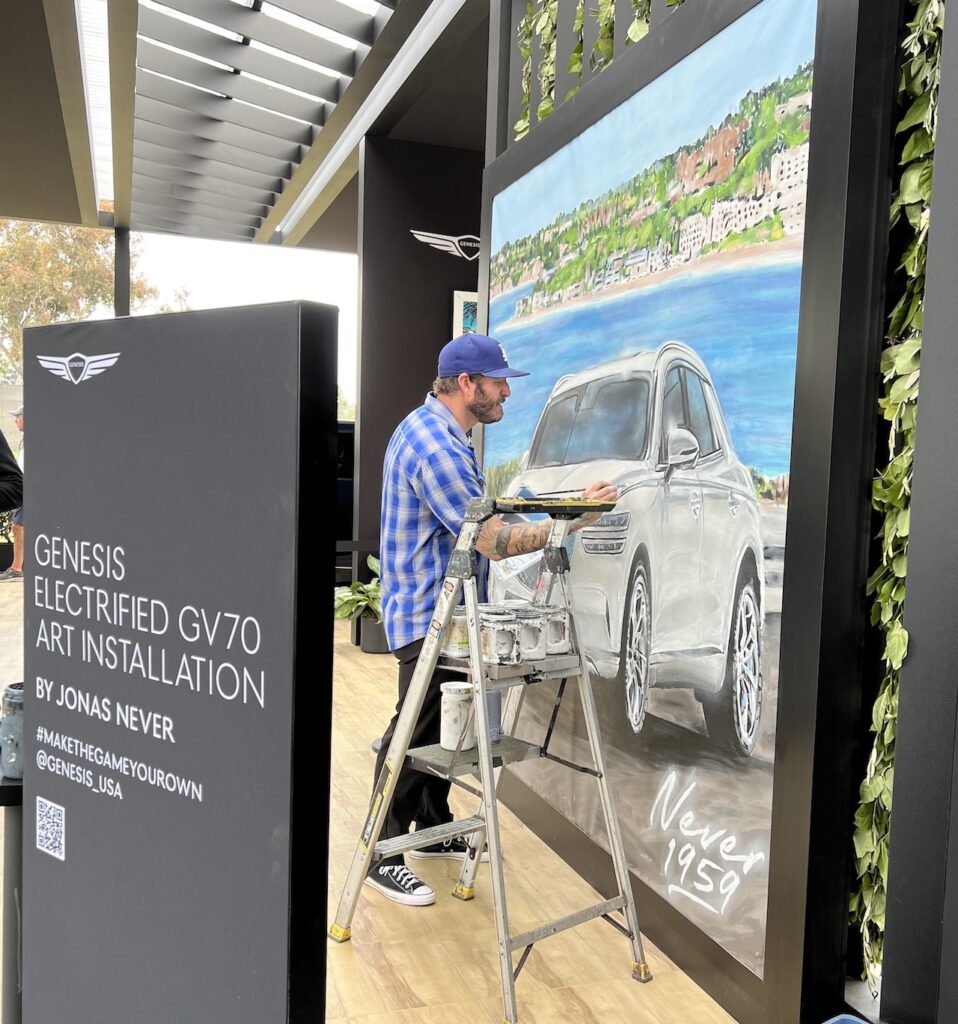 Verdict: Dude. Not only because he knows how to display his Dodger pride without making my eyes bleed but also because he's Jonas Never. His murals are all over Los Angeles. From Kobe to Betty White, Never immortalizes our town's most remarkable residents in the best way possible– with driveby installations. I love it!
Did you go to the Genesis Invitational? If so, shoot me a pic of what you wore. It'll instantly make you a Dude..probably!